Top 18th Birthday Venues Brisbane for Hire
Find, compare and book the best 18th birthday venues Brisbane has to offer with VenueNow, Australia's #1 venue hire experts. Discover the top bars, restaurants, function venues, private event spaces and more in just a few clicks.
Best Brisbane 18th Birthday Party Venues for Hire
VenueNow is trusted by 5,000+ corporates & 150,000+ customers to find the right venue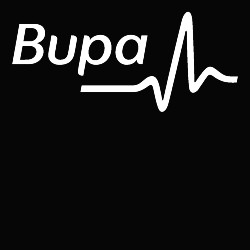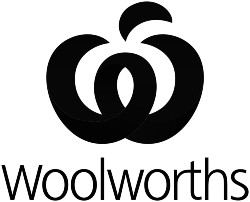 How much does a Brisbane 18th Birthday Party cost?
Calculate the price of your Brisbane 18th Birthday Party in under 10 minutes.
VenueNow is Australia's largest marketplace to discover and book the perfect venue for your meeting or event. It's the best and easiest way to search, compare and book venues for events ranging from birthdays to corporate meetings and everything in between.
Brisbane 18th Birthday Party Venue Hire Guide
Planning an 18th birthday party for yourself or a friend in Brisbane? You're in luck! This vibrant city brims with birthday party venues to suit all budgets. From chic restaurants and top-class theatres, there's something for everyone.
Everyone loves a big 18th birthday bash, but not everyone wants the hassle of organising it, so the thought of planning and hosting your own Brisbane birthday party can be really daunting. To make things easier, we've put together this 18th birthday party venue guide to help you choose Brisbane's best birthday party venues that will impress friends, family and other guests attending your special event.
Top neighbourhoods in Brisbane for an 18th birthday party
Ready to start looking for birthday party venues for your 18th birthday celebration? These are the top neighbourhoods to check out for party venues in Brisbane:
Fortitude Valley is Brisbane's nightlife hub, brimming with bars and clubs that are sure to wow friends and family. Choose from trendy restaurants or music venues like The Backbeat Bandroom or The Zoo. For a sophisticated party venue, you're guaranteed to find something in Fortitude Valley.
South Brisbane is fast becoming the place to be for hip bars, restaurants and nightlife. Choose from a range of Brisbane pub venues like Dainty Sichuan or Hairy Canary, or dine under the stars at award-winning South Bank Parklands. South Brisbane is teeming with dinner party venues and lively pubs for a birthday parties for all ages.
Mayne Peninsula
Don't miss the suburb's stunning views and scenic coastline. Mayne offers chic bars and restaurants, like Sail Brisbane, which features one of the best rooftops in town.
The Brisbane CBD boasts some of the city's most iconic nightspots like The Gabba Sports Club, which features a party venue in its upstairs area with private balcony views overlooking the cricket pitch below. The Brisbane CBD also features elegant restaurants/nightclubs like Posty, which will make your 18th birthday celebration a memorable event.
The western suburbs of Brisbane are filled with friendly eateries and classic pubs that lend themselves perfectly to birthday party venues for young adults. Try the popular Subway Inn Hotel or choose from one of Holland Park West's many cafes, diners and ice cream parlours.
Queensland Cultural Precinct (QCC)
This is home to many theatrical, musical and cultural event spaces, including birthday party venues. The Queensland Performing Arts Centre (QPAC) is a popular venue for private functions, with an impressive list of restaurants, bars and clubs where you can take your guests after the show. There's also the Queensland Museum, home to thousands of artefacts from around the world.
Also known as the Gabba, this Brisbane precinct is home to the iconic cricket ground. It's also home to a range of bars and eateries that will impress guests. The Secret Garden restaurant is full of charm and character, while you can make your 18th birthday party venue an all-night affair by heading to the Rumpus Room or Gasoline Alley nightclubs.
Bayside
Situated on Brisbane's sunny bayside strip, Bayside is brimming with alfresco dining venues where you can book out whole areas for your special event. Alternatively, make your birthday party venue something different by booking into one of the city's many museums and galleries.
St Lucia
This leafy inner-city suburb boasts intimate, elegant restaurants that are perfect for birthday parties. You'll find formal dining areas as well as relaxed bistro dining areas to choose from for your special event.
What are the best types of 18th birthday party venues in Brisbane?
Brisbane boasts plenty of 18th birthday party venues that will provide you and your guests with an unforgettable experience for the cost of a regular dinner out. Whether you want a chic restaurant or lively bar, we've got recommendations for every budget:
Restaurants
Restaurants make elegant and memorable birthday party venues that will impress even the most discerning guests! You can set up shop on the balcony at Black Angus (Brisbane) or the Gabba Sports Club at Wests Brisbane, both with private booth seating for your party. La Cucina is home to authentic Italian cuisine and rustic decor that's perfect for an 18th birthday party, while Nando's Mareeba has a relaxed vibe that makes it ideal for a special celebration.
Bars and clubs
Brisbane's lively bars and nightclubs offer birthday party venues that will keep you and your guests entertained the whole night! In Fortitude Valley, hit the dance floor with friends at one of the many trendy hotspots. A private bar at the Rumpus Room or a table at Gasoline Alley are both great options for an 18th birthday party in Brisbane. You can also make a night of it by grabbing dinner at South Bank Parklands before heading to a nearby bar for drinks and dancing.
If a pub is definitely for you, check out these 10 pubs in Brisbane.
Function rooms
Hotel function rooms are perfect for your birthday party venue. Private function rooms are ideal because you can control the music, food and drink choices, and guest list. The Brisbane CBD has plenty of hotels with function rooms available for private hire. Reserve the Gold Coast's Beachcomber Function Centre or Surfer Hotel for a night to remember with friends. For something different, get awe-inspiring views of the Brisbane city skyline at Skyline Bar & Dining located on level 57 of the Chevron Renaissance building in the heart of the CBD.
Private Dining Room
Do something different for your 18th birthday party venue and hire a private dining room! Brisbane has plenty of restaurants with private dining rooms that will make your birthday celebration special. The Belvedere Hotel is home to an elegant private dining room with its own bar, while the Waterfront Seafood restaurant boasts beautiful views of the Brisbane River.
Lounges
Lounge bars are popular Brisbane birthday party venues that provide a more intimate, relaxed atmosphere with the option of a private booth for your group. You and your guests can take advantage of casual dining at Portside Restaurant or bar snacks from the whisky-inspired Dainty Sichuan restaurant in South Bank Parklands.
Concert venues and theatres
If you're looking for a bit more glitz and glamour than an informal club, why not consider one of Brisbane's theatres or concert venues for your birthday party? The Powerhouse, QPAC and Riverstage all offer contemporary entertainment in a club-like atmosphere. Make sure you book ahead to secure the best seats!
Want more unique Brisbane party venues? Read about it in our "7 Out of This World Birthday Party Venues in Brisbane" guide.
What are some good 18th birthday party themes?
Brisbane is brimming with possibilities so there really are no limits to what you can do! Check out these birthday party themes for your 18th birthday party and see if any strike your fancy:
'The Great Gatsby' theme
Gold and black accents, dapper suits and glamorous gowns are sure to make this an unforgettable 18th birthday!
'Alice in Wonderland' theme
This classic story provides plenty of inspiration for an 18th birthday party! Think pastel colours, tea cups and quirky decorations.
'Masquerade Ball' theme
For a more formal 18th birthday celebration, host a masquerade ball! Guests can dress up in their best formal wear and masks to add to the mystery of the night.
Gentlemen's party
Think 1920s speakeasy with lots of retro cocktails! Make sure you attend in swanky clothes like suits or vests.
Garden party
Green is the colour of nature which means it's perfect for a garden party with floral centrepieces. Remember to dress up in florals and accessorise with fresh flowers in your hair.
Hawaiian luau party
You can't go wrong with a Hawaiian theme with its vibrant colours and association with the beach!
Mexican fiesta
Think tequila, maracas and sombreros!
Tips for planning an 18th birthday party in Brisbane
Now that you know the types of birthday party venues and themes available, it's time to get on with planning your 18th birthday party in Brisbane! Here are some tips for how to do so. You can also check out this helpful guide for planning the ultimate birthday party.
Choose an appropriate function venue
How many guests will be at your 18th birthday party? The venue should fit this number comfortably without overcrowding. Make sure you consider any requirements for entry to the venue, such as dress standards. Visit your chosen birthday party venue in person if it's possible and ask to take a look around.
If you're planning to invite people from outside of Brisbane, be aware that they may require accommodation. Take this into account when searching for birthday party venues in Brisbane near the airport. Give yourself plenty of time to book a hotel room, particularly during peak times like New Year's Eve!
Find out about entertainment options
Are there live bands or DJs at your birthday party venue? If so, check their schedules before booking. Determine how many entertainers you will need and whether they do custom birthday parties. If you're bringing in your own entertainment, secure their services months in advance and have a backup plan in case your main act has to cancel at the last minute.
Invite guests well before the date
It's very important to give your guests plenty of notice so everyone has enough time to plan a night out for your Brisbane birthday party. For small Brisbane birthday parties of 15-20 people, email invitations are fine but as the guest list grows you may want to consider a formal 18th birthday party invitation.
Delegate the work
If you take on all the pre-party planning and day-of duties, you won't be able to enjoy the party itself. Ask your friends to help you out instead by inviting guests and buying birthday party favours, decorations and food, or by greeting guests at the door and helping set up the decorations before the party.
Don't stress
Remember not to put too much pressure on yourself — remember: it's just a birthday! Make sure your guests enjoy themselves by having games and activities organized in advance so that everyone is involved.
Make arrangements for cleanup and transportation
Whether you enlist friends or hire professionals, be sure to set up plans for cleanup as well as transportation! Cleanup is usually included in the venue rate but some venues do ask for a separate post-event cleanup fee. Make sure all of your guests get home safely by arranging rides with designated drivers amongst your group.
Discover the exciting birthday party venues Brisbane has to offer
VenueNow has gathered all the top party venues in Brisbane and across Australia to make it super easy for you to find and book the birthday party venue that will suit your needs. Find your perfect venue for your birthday bash in minutes, not hours, with VenueNow. Finding function venues has never been this easy!
Frequently Asked Questions
How much do Brisbane 18th birthday venues cost?
Based on VenueNow's historic data, on average, Brisbane 18th birthday venues cost between 50 per person and 75 per person. For example, a 100 person 18th birthday would cost approximately 5000-7500. Costs may differ based on your food and beverage requirements, AV requirements, event date and time and the type of venue you decide to book.
What are the top Brisbane 18th birthday venues?
Here are some of our favourite Brisbane 18th birthday venues: 1. The Space Above 2. Mary Maes 3. Cielo Rooftop 4. High Church Brisbane 5. The Trivoli 6. Welcome to Bowen Hills 7. Motorwagen 8. Kingsleys Brisbane 9. Stamford Plaza Brisbane 10. Ivory Tusk
How do I find and book Brisbane 18th birthday venues?
Finding and booking a Brisbane 18th birthday venue is easy with VenueNow, simply follow these steps: 1. Enter Brisbane as your location and 18th birthday as your event type into VenueNow's search engine. 2. Narrow down your search results by entering more filters such as number of people, event date, room layout and budget. 3. Send enquiries to venues to request pricing and availability (we recommend sending 3-5 enquiries to different venues to ensure you get the best price). 4. Review your quotes and connect directly with your favourite venues to book a site visit and finalise your booking. 5. Host your event!
How far in advance should I book a Brisbane 18th birthday venue?
On average, VenueNow customers book a Brisbane venue 90 days in advance of the event. For larger events and event dates in December we recommend allowing additional time as there may be limited availability.
Can VenueNow help me find a Brisbane 18th birthday venue?
We sure can! VenueNow's team of Venue Booking Experts can help you find the perfect venue, collect quotes from multiple venues on your behalf, negotiate the best price with venues and book venues, all for free. Simply send us your event brief and our team will be in contact with venue recommendations within 24-48 hours.
18th Birthday Party venues in other cities
Call our support team on
1300 647 488 during business hours AEST.
© Copyright VenueNow 2023 | SPARE GROUP PTY LTD | ABN 22 607 830 302