Top 18th Birthday Venues Perth for Hire
Find, compare and book the best 18th birthday venues Perth has to offer with VenueNow, Australia's #1 venue hire experts. Discover the top bars, restaurants, function venues, private event spaces and more in just a few clicks.
Best Perth 18th Birthday Party Venues for Hire
VenueNow is trusted by 5,000+ corporates & 150,000+ customers to find the right venue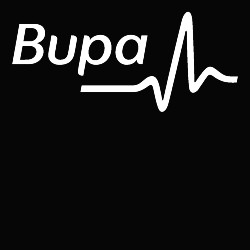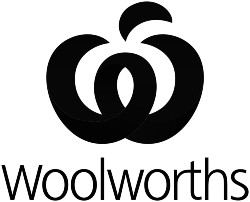 How much does a Perth 18th Birthday Party cost?
Calculate the price of your Perth 18th Birthday Party in under 10 minutes.
VenueNow is Australia's largest marketplace to discover and book the perfect venue for your meeting or event. It's the best and easiest way to search, compare and book venues for events ranging from birthdays to corporate meetings and everything in between.
Perth 18th Birthday Party Venue Hire Guide
Turning 18 soon? You're officially becoming an adult and it's up to you to plan the best 18th birthday bash in Perth!
Whilst there's nothing wrong with celebrating your 18th by having your close friends over for a low-key drink and feast at home, if you'd like to make your party more special than just a simple get-together, why not consider making reservations for an 18th birthday venue?
But what kind of venue should you choose? And which part of Perth has the best birthday venues? Let's dive in!
Where can I find amazing 18th birthday party venues in Perth?
Perth is brimming with fun, exciting and unique 18th birthday party venues to choose from: from luxurious locations that provide elegant settings for your special day to unexpected ones! Start your search for the best 18th birthday party venue in these Perth neighbourhoods:
Perth CBD
The heart of Perth has something for everyone – from restaurants and bars to nightclubs, lounges and pubs. The best part? These venues are located right smack in the middle of the city so you can have fun and celebrate as loud as you want! If you want to have a cosy, intimate party with your closest friends and family members, choose one of the restaurants in the Perth CBD. You can also pick a bar or pub that serves delicious drinks and finger food for you to munch on whilst socializing with your guests.
If extravagance is what you're looking for, head out to popular nightclubs that offer an amazing dance floor and DJ music entertainment where you'll surely be able to let off some steam! These venues are perfect for wild parties as they have fun bars, strobe lights and lots of intriguing decorations. If hanging around clubs isn't your thing, head over to sports-oriented attractions like bowling alleys where you can bowl with all of your buddies! When it comes down to it, there's a perfect venue for every type of party in Perth CBD. You just have to pick what your heart desires!
South Perth
Home to unbelievably posh restaurants and hotels, South Perth offers classy venues that will make you feel super special on your 18th. If you want to have a fancy birthday party, look into making reservations in South Perth. For young adults who want to show off their sophisticated tastes and sophistication, these venues are a perfect choice!
The best part about booking an event space in South Perth is that they're accessible by car as well as public transportation, so it's easy for your friends and family members to get there! If you want to make sure that everyone has fun during the party, why not consider having an indoor event? These venues will provide you with everything you need for your 18th – from exceptional food and drinks (that won't break the bank!) to amazing decorations that will make your special day even more memorable.
If dancing the night away is one of your birthday party goals, there are restaurants and clubs in South Perth that have amazing dance floors for you to absolutely let loose in! You can also find nightclubs here if you're looking for a wild night out with your friends! These venues will provide fun games and entertainment. They'll make sure that your guests will have lots of fun whilst celebrating your special day!
Northbridge
If you want to live life like a rock star when you turn 18, look no further than Northbridge. This area is filled with beautiful hotels where famous celebrities stay. It's the perfect place to hold a luxurious party — not the 90s kind but one straight out of Hollywood movies! You can also find pubs, clubs and bars here where you can party with your friends all night long!
If you want to have a casual yet fun party with your closest buddies, Northbridge also has lots of restaurants and cafes that serve scrumptious food. These venues are great if you're on a budget but still want to feel pampered!
What are the best types of Perth 18th birthday party venues?
The average 18th birthday venue in Perth is a pub or a bar. If you're eager to have your friends over for drinks, then this might just be the perfect place for you!
That said, if you'd like to make your party more exciting and fun, then consider adding a few additional elements into the mix! For example, why not try hiring out a karaoke room? It'll give you and your guests an excuse to sing as loudly as you want without getting any stares from other patrons.
Here are more venue types that are perfect for a birthday bash:
Restaurants
You might want to consider going all-out with this one and make the party a buffet. That way, everyone can go up and grab some grub, then head straight back to the table. As an alternative, you could also choose a fine dining restaurant where your guests get a chance to enjoy a more sophisticated experience!
Sports venues (bowling lanes, skating rinks, etc.)
If you're feeling sporty, then why not try out a sports venue? It's perfect for folks who are looking for something different from your typical pub crawl. A lot of people find activities like bowling, roller skating and go-karting incredibly fun even without alcohol involved.
Karaoke lounges
If you're looking for a really fun place to hold your party, then look no further than the nearest karaoke rooms! Karaoke is perfect if you want something completely different from what everyone else is choosing, and it also allows you to be as loud as you like (as long as you're not breaking any laws). And hey, we all know that teens have an incredible vocal range — so why not put those pipes to good use?
Rooftop bars
The best part about having a rooftop party is that it literally feels like you're outside, which means there's an incredible view for all your guests to enjoy. This is also a great venue type for when it's hot out since you'll have plenty of fresh air circulating around the place.
Converted warehouses
If you're looking for something a little more alternative, then why not hire out a converted warehouse for your birthday party? A lot of these places are really fun with just a little bit of effort, and the minimalist interiors are an ideal blank canvas for themed birthday parties — the perfect excuse to dress up in costumes! Some of these event spaces have bar facilities as well (if alcohol is allowed on that particular spot), so keep that in mind as well.
Beachfront venues
If your birthday party is in the summer, then why not try out Perth's beachfront venues? Most of these places are really fun, and you can even try to hire a boat for yourself and your friends. If this isn't already the perfect summer party, then we don't know what is!
Retro arcades
These are great if you're looking to take a walk down memory lane. A lot of these places have really old-school arcade machines that will take your guests back to their childhoods. There's also often live music performances or other interesting activities in such centres, so keep that in mind as well!
Paintball fields
If you want something more exciting than just bowling or having meals inside restaurants, then why not try out paintball? It can be really fun for all involved, with a high chance of ending up with some amazing stories at the end of it all.
Rowing club
If you want something that involves getting some exercise in, then why not hire out a rowing club for your party venue? Enjoy a day rowing on the Swan River and taking beautiful snaps with your friends with the backdrop of the incredible Perth city skyline.
How do you celebrate an 18th birthday on a budget?
Turning 18 is a pivotal event in most young adults' lives. It certainly deserves an unforgettable celebration! But that doesn't mean blowing all your savings on one night of partying. After all, you should be learning how to manage your finances, on top of other adult responsibilities.
There are plenty of ways to celebrate your 18th within a budget. Here's how:
Go out for lunch or breakfast instead of dinner
If it makes sense for your birthday party, then consider having an afternoon/morning meal at a cafe instead of hosting dinner at a restaurant, which will be much more expensive. This way, you don't have to spend too much on both food and alcoholic drinks. This will still be fun for everyone and you'll save money!
Use entertainment that doesn't cost money
Depending on how large or small your birthday party is, don't be afraid to get creative with "free" entertainment. Consider hosting a treasure hunt, or something that could be played outside like bocce ball. If it's sunny, then instead of spending money on getting everyone into a club, consider renting out the local public pool or going for a picnic at the park.
Have a potluck
Consider having an old fashioned family-style party where everyone brings their favourite dish — this will cut down costs significantly as well as making for lots of variety! This kind of potluck event will also give people a chance to showcase their cooking and entertaining skills, so be sure not to miss the opportunity!
Prepare beforehand
If you really want your party to be awesome, try preparing things beforehand. This way you can be more relaxed during the actual event and it'll help reduce costs too. If possible, organise some like-minded friends who are willing to cook for your party so you can save on catering costs. Another idea is to throw an afternoon tea where every guest brings a different dessert option!
Explore more top-notch 18th birthday party venues
Why spend hours scouring the internet for the perfect venue for 18th birthday parties when you can get a selection of the best venues within minutes on VenueNow? Find and book your perfect venue with just a few clicks. Try it today!
Have some friends that are planning their 21st birthdays? Check out our Perth 21st birthday function venue hire here.
Frequently Asked Questions
How much do Perth 18th birthday venues cost?
Based on VenueNow's historic data, on average, Perth 18th birthday venues cost between 50 per person and 75 per person. For example, a 100 person 18th birthday would cost approximately 5000-7500. Costs may differ based on your food and beverage requirements, AV requirements, event date and time and the type of venue you decide to book.
What are the top Perth 18th birthday venues?
Here are some of our favourite Perth 18th birthday venues: 1. Crowne Plaza Perth 2. Greenwood Hotel 3. Perth City Farm 4. The Oyster Bar 5. Metro Bar and Bistro 6. QT Perth 7. Wolf Lane 8. The Aviary Perth 9. Queens Tavern 10. Niche Bar
How do I find and book Perth 18th birthday venues?
Finding and booking a Perth 18th birthday venue is easy with VenueNow, simply follow these steps: 1. Enter Perth as your location and 18th birthday as your event type into VenueNow's search engine. 2. Narrow down your search results by entering more filters such as number of people, event date, room layout and budget. 3. Send enquiries to venues to request pricing and availability (we recommend sending 3-5 enquiries to different venues to ensure you get the best price). 4. Review your quotes and connect directly with your favourite venues to book a site visit and finalise your booking. 5. Host your event!
How far in advance should I book a Perth 18th birthday venue?
On average, VenueNow customers book a Perth venue 90 days in advance of the event. For larger events and event dates in December we recommend allowing additional time as there may be limited availability.
Can VenueNow help me find a Perth 18th birthday venue?
We sure can! VenueNow's team of Venue Booking Experts can help you find the perfect venue, collect quotes from multiple venues on your behalf, negotiate the best price with venues and book venues, all for free. Simply send us your event brief and our team will be in contact with venue recommendations within 24-48 hours.
18th Birthday Party venues in other cities
Call our support team on
1300 647 488 during business hours AEST.
Discover Australia's Top Venues and Function Rooms
© Copyright VenueNow 2022 | SPARE GROUP PTY LTD | ABN 22 607 830 302