Top 40th Birthday Venues Adelaide for Hire
Find, compare and book the best 40th birthday venues Adelaide has to offer with VenueNow, Australia's #1 venue hire experts. Discover the top bars, restaurants, function venues, private event spaces and more in just a few clicks.
Best Adelaide 40th Birthday Party Venues for Hire
VenueNow is trusted by 5,000+ corporates & 150,000+ customers to find the right venue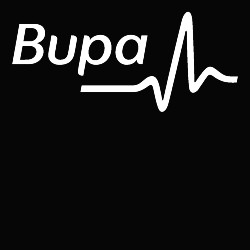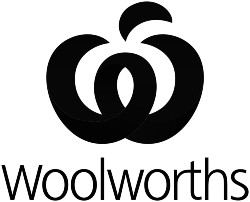 How much does a Adelaide 40th Birthday Party cost?
Calculate the price of your Adelaide 40th Birthday Party in under 10 minutes.
VenueNow is Australia's largest marketplace to discover and book the perfect venue for your meeting or event. It's the best and easiest way to search, compare and book venues for events ranging from birthdays to corporate meetings and everything in between.
Adelaide 40th Birthday Party Venue Hire Guide
Turning 40 is a pretty huge deal! You've had a few decades to live your life and figure out what you want from it. And if you're looking for a great way to celebrate your milestone, there's no better way to do so than with a 40th birthday party weekend in the wonderful city of Adelaide!
Adelaide is a gem of a city and there are plenty of reasons to hold the event here. Adelaide has an energy about it that makes it stand out as an amazing place to spend time. There's just something special about this city that makes people who live here truly love where they are. It's hard not to feel at home when in Adelaide!
If you're on the hunt for a brilliant 40th birthday party venue in this unique city, check out our quick guide below:
Where can I find excellent 40th birthday party venues in Adelaide?
Adelaide is full of fantastic choices for 40th birthday party venues. The city has plenty of great restaurants, bars and cafes to socialise at and there are plenty of excellent party spots if you're looking to host a larger event or blow out your birthday candles with a group of friends.
These Adelaide neighbourhoods are the perfect starting point if you're looking for an unforgettable venue for birthday parties:
North Adelaide
This part of Adelaide is full of great eateries to choose from. Many North Adelaide restaurants are right on the river and are great spots to go if you're looking for waterfront dining. Aside from all of the amazing food, there are plenty of live music venues and bars throughout North Adelaide.
North Adelaide is unique in that it's one of the only areas where you can still find a bit of that "old Adelaide" heritage tucked into its nooks and crannies. It's a really interesting area with tons to do!
West End
The West End is another awesome neighbourhood if you're looking for restaurants, bars, cafes or nightclubs. The West End has some excellent hidden gems that are perfect for a 40th birthday party event. If you're looking for a theme, the West End is full of retro places that could easily work for both simple and extravagant 40th birthday celebrations.
The Adelaide Hills
If you want to get away from it all and have an outdoor picnic-style event, then the Adelaide Hills is your best bet. The hills area has plenty of historic pubs where you can spend time with friends and family whilst enjoying a cold drink! It's also home to some amazing cafes dotted throughout so if you're just after brunch, the Adelaide Hills is definitely your place to be!
Adelaide City Centre
If you're looking to enjoy a night out on the town with friends, Adelaide City Centre is definitely the place to go. The centre offers some of the best restaurants and bars in the area so there's no shortage of places for you and your guests to enjoy!
South Adelaide
South Adelaide has a lot to offer when it comes to 40th birthday party venues. From cafes to pubs, bars and even hotels, this part of town can host just about any type of celebration. If you want a more sophisticated event, then South Adelaide might be right up your alley!
What types of 40th birthday party venues are there in Adelaide?
The biggest thing to remember when holding a 40th birthday party in Adelaide is that the options are endless. Whether you want an elegant night of fine dining at one of the best restaurants in town or want to spend time over drinks at a neighbourhood pub, Adelaide has something for everyone and every style!
These are just some of the most popular types of Adelaide birthday party venues:
Clubs
Nightlife is always on the mind of most people when they think about Adelaide — and for good reason! This city has some amazing nightlife that goes above and beyond. Combine a crazy club or bar with some food, drinks and decor and you've got your own one-of-a-kind 40th birthday party!
Restaurants
Adelaide has some pretty spectacular dining establishments that serve both homegrown and international cuisine. Whether it's Thai food or Italian, these places can make any special occasion all the more special. Booking early will help ensure you get exactly what you want from your Adelaide 40th birthday party venue!
Hotel function rooms
A function room is a space that can be rented out for a specific event, such as a business meeting or party. These rooms are often found in hotels or a convention centre, although they may also be available at other venues. The purpose of the function room is to provide an area where events can take place with some degree of privacy from the public areas.
Function centre
When it comes to venues for a 40th birthday party or private function, one of the most popular options is a function centre. These spaces are usually rented out by event organisers so they can host events and private parties. They're often found in hotel grounds, but some function centres exist outside of hotels too! The best thing about them is that they come with all the necessary equipment you need to throw an amazing party: from tables and chairs to catering facilities and more. If you want your 40th birthday celebration in Adelaide to be flawless, then booking a function centre should be at the top of your list!
Cocktail bars
Cocktail bars are a great 40th birthday party venue choice because not only can you get some delicious and unique cocktails, but the decor is very trendy and fun! If your style leans more towards chic or classy rather than crazy or wild, then definitely check out cocktail bars for your Adelaide birthday venues.
Usually, cocktail bars offer a bar tab option, which is a list of the drinks that guests had when they were at a bar. The tabs can be paid individually, though it's more common to collect money from everyone and then have one person or the bartender pay for both.
Outdoor spaces
If you want a little breathing space and some greenery to go with your Adelaide 40th birthday party, then consider booking an outdoor space! Decked out in fairy lights or covered by twinkling stars, these venues are perfect for birthdays. Whether you celebrate at a park, by the water or up at a rooftop bar, there's nothing like the feeling of being outdoors as you celebrate with your favourite people.
Find the perfect birthday party venue in Adelaide and beyond
Adelaide has an endless number of birthday party venues to choose from. VenueNow puts all the best birthday party venues in Adelaide and across Australia at your fingertips — and makes it ridiculously easy to choose the best one. Find and book the perfect birthday venue today!
Frequently Asked Questions
How much do Adelaide 40th birthday venues cost?
Based on VenueNow's historic data, on average, Adelaide 40th birthday venues cost between 50 per person and 75 per person. For example, a 100 person 40th birthday would cost approximately 5000-7500. Costs may differ based on your food and beverage requirements, AV requirements, event date and time and the type of venue you decide to book.
What are the top Adelaide 40th birthday venues?
Here are some of our favourite Adelaide 40th birthday venues: 1. ibis Adelaide 2. The Playford Adelaide MGallery 3. Rydges Adelaide 4. Rob Roy Hotel 5. InStudio 6. Sfera's Park Suites and Convention Centre 7. The Glenelg Pier 8. The Gatsby Lounge 9. InterContinental Adelaide 10. Festival Function Centre
How do I find and book Adelaide 40th birthday venues?
Finding and booking a Adelaide 40th birthday venue is easy with VenueNow, simply follow these steps: 1. Enter Adelaide as your location and 40th birthday as your event type into VenueNow's search engine. 2. Narrow down your search results by entering more filters such as number of people, event date, room layout and budget. 3. Send enquiries to venues to request pricing and availability (we recommend sending 3-5 enquiries to different venues to ensure you get the best price). 4. Review your quotes and connect directly with your favourite venues to book a site visit and finalise your booking. 5. Host your event!
How far in advance should I book a Adelaide 40th birthday venue?
On average, VenueNow customers book a Adelaide venue 90 days in advance of the event. For larger events and event dates in December we recommend allowing additional time as there may be limited availability.
Can VenueNow help me find a Adelaide 40th birthday venue?
We sure can! VenueNow's team of Venue Booking Experts can help you find the perfect venue, collect quotes from multiple venues on your behalf, negotiate the best price with venues and book venues, all for free. Simply send us your event brief and our team will be in contact with venue recommendations within 24-48 hours.
40th Birthday Party venues in other cities
Call our support team on
1300 647 488 during business hours AEST.
© Copyright VenueNow 2022 | SPARE GROUP PTY LTD | ABN 22 607 830 302