Top EOFY Party Venues Sydney for Hire
Find, compare and book the best EOFY party venues Sydney has to offer with VenueNow, Australia's #1 venue hire experts. Discover the top venues of all sizes from hotels, to large conference spaces, restaurants, unique bars and much more in just a few clicks.
Best Sydney End of Financial Year Party Venues for Hire
VenueNow is trusted by 5,000+ corporates & 150,000+ customers to find the right venue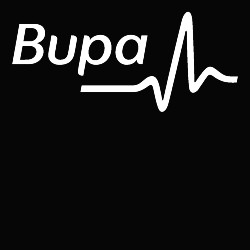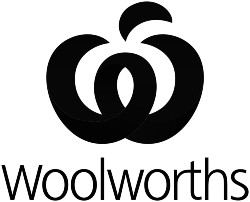 How much does a Sydney End of Financial Year Party cost?
Calculate the price of your Sydney End of Financial Year Party in under 10 minutes.
VenueNow is Australia's largest marketplace to discover and book the perfect venue for your meeting or event. It's the best and easiest way to search, compare and book venues for events ranging from birthdays to corporate meetings and everything in between.
Sydney End of Financial Year Party Venue Hire Guide
Planning an end of financial year party? The first thing you need to do is book a stunning event space to celebrate EOFY in style! To do that, you need to find out where the best function venues in Sydney are.
Check out our Sydney End Of Financial Year Party Venue Guide for all the top tips!
Where will I find the perfect end of financial year party venue in Sydney?
Sydney is a great place to hold any kind of business or corporate event. The city has event spaces and function venues where you can have a company lunch or dinner, business meeting, workshop or an end of financial year party. Here are some locations in Sydney where you can search for your ideal EOFY party venue:
Sydney CBD is brimming with venues located in the heart of the city that can be booked for your corporate event. You can have a great view of the famed Sydney Harbour Bridge whilst enjoying the night with your friends and coworkers. There's also plenty to do in Sydney CBD other than your typical dinner and drinks — you just have to know where to look!
Surry Hills is another good choice for your EOFY party. There are many excellent cafes, restaurants and pubs where you can have a great time and enjoy some great food and drinks with your friends and coworkers.
Here you can find plenty of old buildings converted into restaurants and pubs, with live bands playing every night. Newtown offers an intimate place to party away from the busy CBD area of Sydney. This suburb also has more of a laidback vibe, which is great if you just want to sit back and enjoy a drink or two at your end of financial year party.
This is another great spot for pubs, bars and restaurants. Potts Point is a stone's throw away from the Sydney CBD, making it a convenient location for your EOFY party venue.
This is the perfect location if you want to be close to the city but not in the city. North Sydney has a number of excellent restaurants, bars and pubs that would be ideal for your EOFY party.
Sydney Eastern Suburbs
The eastern suburbs of Sydney not only have beaches but also plenty of cafes and restaurants where you can have your end of financial year party. This is a great place to enjoy the views offered by Bondi Beach while enjoying good food and drinks with your friends. You can end your night at a club or karaoke bar somewhere in this area too.
Types of event spaces for end of financial year celebrations in Sydney
Whether you're planning business lunches, corporate dinners, cocktail parties or other corporate events, there are many types of venues available in Sydney. Here are some examples of event spaces you can find in Sydney:
Cafes and Restaurants
There are plenty of cafes and restaurants in Sydney that can be hired for corporate events such as end of financial year parties. You can find all kinds of cuisines in these eateries, from Australian to Asian, Italian to French.
Hotels
Sydney has hundreds of hotels that offer function spaces for business meetings and corporate events. You can find hotels located in the CBD as well as in the suburbs. Most of these hotels have restaurants and bars where you can hold your EOFY party.
Private Dining Rooms
There are also plenty of private dining rooms located in various restaurants around Sydney that are perfect for private dining experiences. Private dining spaces are great if you want to have a more intimate dinner with your friends or
Pubs and Clubs
There are many pubs and clubs located in Sydney that can be hired for corporate events. This events space is ideal if you want to have a night of fun and dancing with your friends at your end of financial year party.
Function Rooms
Many function rooms are available for hire in hotels, restaurants and other event spaces around Sydney. Function rooms are great for larger events such as workshops, business meetings and corporate dinners.
Rooftop Bars
There are also a number of rooftop bars located in Sydney that offer stunning views of the cityscape. Rooftop bars are perfect for cocktail parties and other corporate events.
Galleries and Museums
If you're looking for something a little different, you can also hire galleries and museums for your corporate event. Galleries and museums are great for cocktail parties, business lunches and other types of events.
Other venue types
There are many other types of venues available for hire in Sydney, including outdoor spaces, parks and gardens. You can also find function spaces in office buildings and retail stores.
Tips for planning an end of financial year party in Sydney
The success of your end of financial year party depends on how well you have planned it. You may visit our guidelines for planning a foolproof budget EOFY party. Here are some other tips to follow:
Style of party
Are you thinking of hosting a cocktail party with your colleagues or something a bit more intimate like a private dining room experience? A cocktail party will typically be more affordable with a beverage and canape package whereas private dining events will typically start from 100 per person (depending on the number of courses and types of drinks you're after).
Set the budget
Whether it's a small gathering or a big bash, set a budget to avoid overspending. It's helpful to create a list of all the costs associated with hosting such as venue hire, decorations, food and drinks and games. This will give you an outline of what your spending limit should be.
Packages
Some venues have specialised eofy packages, so be sure to ask about these when enquiring with your chosen venue. These can often save you time and money, as they'll have all the essential inclusions sorted for you.
Choose the right venue
Finding and booking the best EOFY venue can be tricky. You may have a clear idea of what you want but your chosen venue may not be available on the date you set. To avoid this, book your venue well in advance so you can scratch this off your list. In case something comes up, you should still have enough time to look for another place.
Think of a theme
Your EOFY party will be a lot more fun if you come up with a theme. While a simple team get-together at a pub or restaurant is fun, you can also try something different. For example, you can get everyone into costumes that represent their respective departments or get them to dress up based on a specific theme. The theme will also dictate the decorations for your party venue.
Prepare food and drinks
Venues in Sydney usually have a minimum spend per head, which means you'll need to come up with a menu that's within your budget. Inquire about packages that the venue may be offering. Hotels, for example, usually have restaurants that can provide food, non-alcoholic beverages and cocktail drinks for corporate parties. Inquire also if they have a food and beverage package. Food and beverage packages saves up on time and money.
You can also choose to hire a catering service so you have more options. Ask about their specialties, seasonal dishes, wine list and cocktail drinks. Don't forget to check if there are vegetarians or vegans on your guest list.
Plan your party games
Playing fun EOFY party games is a must to help break the ice between employees. The best part of such games is that they don't have to cost anything at all. Do some research online or watch other people play on YouTube to get some ideas for your own party.
Send invites
It's important to let people know when your end of financial year party will be held, especially if you're inviting guests outside the company. You can send invites through whichever communication app your colleagues are most comfortable with, whether it's Google Hangouts or Skype. It would also help if you give everyone at least one week to prepare for the celebration so they won't feel overwhelmed when the day comes.
Create a seating plan
If it's just you and your close coworkers, having no seating plan is perfectly fine. On the other hand, if you have guests outside the company or if it's a large gathering of colleagues, setting up a seating chart can be helpful.
Have fun
The best end of financial year party is no fun if you and the rest of the planning committee don't enjoy yourselves. Cheers to the rest of the year!
Discover more amazing Sydney venues for your EOFY parties
VenueNow has curated a wide selection of top-rated function venues that can accommodate your company celebrations, for any event type. Check out VenueNow the perfect venue for all types of events in Sydney NSW and across Australia. Contact our team of event booking experts to lock in a venue today.
Frequently Asked Questions
How much do Sydney EOFY party venues cost?
Based on VenueNow's historic data, on average, Sydney EOFY party venues cost between 70 per person and 105 per person. For example, a 200 person EOFY party would cost approximately 14000-21000. Costs may differ based on your food and beverage requirements, AV requirements, event date and time and the type of venue you decide to book.
What are the top Sydney EOFY party venues?
Here are some of our favourite Sydney EOFY party venues: 1. ivy Sydney 2. Dockside 3. Sergeants Mess 4. Doltone House - Darling Island Wharf 5. InterContinental Double Bay 6. Greenwood Hotel 7. NSW Parliament House 8. Doltone House - Hyde Park 9. Centennial Homestead 10. Sofitel Sydney Wentworth
How do I find and book Sydney EOFY party venues?
Finding and booking a Sydney EOFY party venue is easy with VenueNow, simply follow these steps: 1. Enter Sydney as your location and EOFY party as your event type into VenueNow's search engine. 2. Narrow down your search results by entering more filters such as number of people, event date, room layout and budget. 3. Send enquiries to venues to request pricing and availability (we recommend sending 3-5 enquiries to different venues to ensure you get the best price). 4. Review your quotes and connect directly with your favourite venues to book a site visit and finalise your booking. 5. Host your event!
How far in advance should I book a Sydney EOFY party venue?
On average, VenueNow customers book a Sydney venue 90 days in advance of the event. For larger events and event dates in December we recommend allowing additional time as there may be limited availability.
Can VenueNow help me find a Sydney EOFY party venue?
We sure can! VenueNow's team of Venue Booking Experts can help you find the perfect venue, collect quotes from multiple venues on your behalf, negotiate the best price with venues and book venues, all for free. Simply send us your event brief and our team will be in contact with venue recommendations within 24-48 hours.
End of Financial Year Party venues in other cities
Call our support team on
1300 647 488 during business hours AEST.
Discover Australia's Top Venues and Function Rooms
Top Suburbs for Events in Sydney
© Copyright VenueNow 2023 | SPARE GROUP PTY LTD | ABN 22 607 830 302