Discover the top Brunswick venues. Find, compare and book the best bars, restaurants, hotels, meeting rooms and much more at the best price with VenueNow, Australia's venue hire experts.
Top Brunswick Venues for Hire
VenueNow is trusted by 5,000+ corporates & 150,000+ customers to find the right venue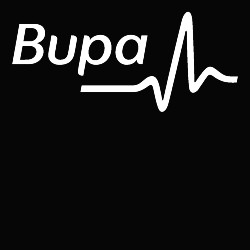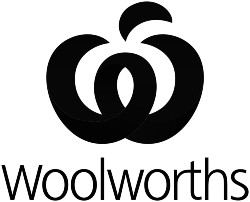 Top Function Rooms Melbourne by Event Type
Brunswick Venue Hire Guide
Looking to find the best function venue for hire? Look no further because Brunswick has a large and diverse range of options!
Brunswick is the perfect destination for families, couples and friends alike! There is so much to do in this city, from visiting the galleries and museums to exploring the coastline. Brunswick also has a range of entertainment venues including bars, pubs and restaurants which can be ideal if you want your event to be held in an atmosphere where people can party and have fun!
What types of function rooms can I hire in the Brunswick area of Melbourne?
From beer gardens to bars and hotels, there is a huge variety of function venues in Brunswick! This city has all you need for your next social event or gathering. Whether you are hosting an intimate birthday party, organising a bridal shower or arranging a family get-together, there will be a beautiful function venue available. Learn more about them below:
Bars and pubs
A great place to find function venues in Brunswick is at the bars and pubs. Bars are a popular venue for birthdays, weddings, anniversary celebrations or other events. They provide great food and drinks on-site as well as plenty of space with a variety of different styles of seating available like couches, tables and booths. Bars and pubs will provide you with anything you need for your function such as DJs, live music, catering, drinks, disco lights etc.
Check out the different bars and pubs in and around Brunswick.
Beer garden
If you are looking for a space to host your event, then why not book one of the beer gardens in Brunswick. There are many different garden areas throughout the city's bar scene. There is a range of different styles, from retro pubs to bars and clubs which is ideal if you want somewhere funky to celebrate your event with friends and family! There are a couple of breweries to choose from in Brunswick, and they all take private bookings. With seating suitable for large groups and plenty of al fresco dining options, beer gardens are very popular so make sure you book yours early!
Check out the different beer gardens in and around Brunswick.
Restaurants
If you are hosting your event and want to provide everyone with an amazing dining experience then why not book a restaurant in Brunswick. Brunswick is home to many types of restaurants, offering a variety of cuisines and atmospheres to suit your every mood. There are plenty of vegetarian food options as well. If you're looking for somewhere to go dine for breakfast, Brunswick has some great cafes with delicious meals that will wake you up enough to get through the day.
Check out the different restaurants in and around Brunswick.
Hotel function rooms
Hotels are often the perfect place to host your next event with their range of function rooms to choose from. Many hotels in Brunswick have different types of rooms including cocktail party rooms which are ideal for intimate events. The large banquet halls are also great for hosting events that require lots of room, such as presentations, training sessions and weddings. These impressive venues with high ceilings and a grand sense of style make it an ideal location for an unforgettable event you're planning.
Check out the different hotel function rooms in and around Brunswick.
What should I keep in mind when booking venues in Brunswick?
There are a few things you should keep in mind when booking venues in Brunswick.
Size
The first thing you should consider when booking venues in Brunswick is the number of guests you will be inviting. This is important because it will determine the size and type of venue you need to accommodate everyone comfortably.
Venue Type
Make sure you also think about what type of atmosphere you want to create at your event, as this will help narrow down your search for the perfect venue. For example, if you want a relaxed and informal gathering then a bar or pub would be more suitable than a formal banquet hall.
Location
Another important factor to consider is the location of the venue. You need to make sure it is easily accessible for your guests and is in a safe area. Both Hope Street and Victoria Street, which branch off to the west of Sydney Road, are also good spots for nightlife with some bars, clubs and eateries with function rooms for hire.
Catering
When booking venues in Brunswick, you will also need to think about catering. Luckily, there are plenty of great restaurants and cafes in the area that can cater for your event. You could also book a hotel function room which would include food and beverage packages in the price.
Top Brunswick Venues
There are so many options when it comes to choosing a venue for your function in Brunswick. To help make your decision a little easier, we've put together a list of the top Brunswick venues:
Joey Smalls
Located on Sydney Road, Joey Smalls is a great option for those looking for a bar to host their next event. Joey Smalls is a multipurpose diner and bar space. From sunken booths, in which you can lose yourself for hours, to the cozy courtyard perfect for sipping cocktails in the summer months, Joey Smalls has a variety of appeals. With a capacity of up to 100 people, this venue is perfect for birthday parties, engagement parties and other private celebrations.
The Brunswick Mess Hall
The Brunswick Mess Hall is a large function space that can accommodate up to 350 people. This modern venue with an industrial-chic style is perfect for hosting anything from conferences and product launches to weddings and engagement parties. With its own private entrance, The Brunswick Mess Hall is the perfect place to host your next event.
Wool Mill
Located in Brunswick East, Wool Mill is a beautiful function space that can accommodate up to 250 people. This heritage-listed building has been converted into a stunning event venue with original features including high ceilings, large windows and polished concrete floors. Set over two levels, this is the perfect blank canvas venue for any creative event in which you'd like your guests to come on a journey through different spaces and experiences.
Neon Parc
Neon Parc's Brunswick space is Australia's largest commercial gallery at 350 square metres in size. With a high ceiling, white walls and concrete floor, this is the perfect event space for those looking to host a large and stylish gathering. Neon Parc has previously been used for fashion shows, product launches, art exhibitions and parties.
Albert and Sydney
Located on Sydney Road, Albert and Sydney is a great option for those looking to host a smaller event. This cafe and bar has a beautiful garden area out the back which is perfect for summer events. Serving breakfast, lunch and dinner, this venue can cater for your event no matter what time of day it is.
Search through the wide range of function venues for hire in Brunswick, VIC today!
Brunswick is a fantastic city to host your function! There are so many things to do no matter what time of the year it is. Make sure you search through VenueNow's list of venue rooms and plan your trip according to where you want to go for different events like an intimate date or large group gatherings and everything in between. With so much on offer, planning your function has never been this easy! So, find the right venue for you today!
Call our support team on
1300 647 488 during business hours AEST.
Discover Australia's Top Venues and Function Rooms
© Copyright VenueNow 2023 | SPARE GROUP PTY LTD | ABN 22 607 830 302