Discover the top Cremorne venues. Find, compare and book the best bars, restaurants, hotels, meeting rooms and much more at the best price with VenueNow, Australia's venue hire experts.
Top Cremorne Venues for Hire
VenueNow is trusted by 5,000+ corporates & 150,000+ customers to find the right venue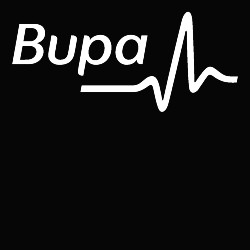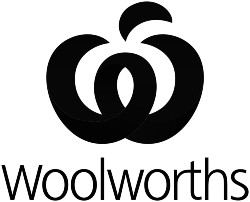 Top Function Rooms Melbourne by Event Type
Cremorne Venue Hire Guide
If you're looking for the perfect venue for your next event, look no further than Cremorne, Melbourne. With everything from marquees to canopies, from lakeside locations to parkland settings and more, there is guaranteed to be a venue that will suit your needs.
What kind of function venues for hire are available in Cremorne, Vic?
The venues Cremorne have to offer are perfect for any type of gathering from social get-togethers to intimate dinners and everything in between. You will surely find something for every taste and every budget, whether you're looking for birthday party venues to hire or cocktail party bars in this part of Melbourne.
Pubs and bars for hire
A great way to spend your evening out in the town is with friends at a pub or bar. And, you're in luck! There are a handful of pubs in Cremorne that can cater for your function needs. Some have the capacity to host birthday parties, corporate functions and more, while others give you the option to use their venue exclusively for an event such as a wedding reception. Some are more family-friendly, while others play host to live events or late-night parties.
Restaurants and cafes for hire
The best way to round off a great function is by hosting it in the company of good food and drink. Cremorne's restaurants and cafes offer great hospitality, whether you're looking for an intimate dinner or a more casual option. The best part is that you don't have to cook a thing!
Function rooms for hire
With function rooms available, you have the ability to choose how big or small your party will be. These venues can accommodate both smaller events of twenty people as well as larger events for more than eighty people. Function centres are also flexible and meet any style need; they provide the space that is right for every type of event.
Meeting Room for hire
If you're looking for somewhere private to hold a meeting, Cremorne has many choices. From large extravagant rooms and business centres, there is certainly no shortage of space or facilities. These smaller venues can be hired for everything from a boardroom meeting to training sessions and product launches.
What should I look for before I hire party venues in Cremorne?
When you take the time to plan your own event, a vital aspect to consider is the venue. Aspects such as space and layout, catering options, and facilities are important for ensuring guests have an enjoyable experience.
Accessibility
One of the major considerations when booking a venue for your event is accessibility. For example, if you are organising a conference for people with mobility needs, then it would be difficult to book venues that do not have wheelchair access. These considerations are important for ensuring that as many people as possible can attend your function and enjoy themselves.
Venue location
The location of the venue is also an important consideration. It is best to choose a venue that is close to where your guests are travelling from in order to reduce traffic and costs. Look at the public transportation around the party venue as well.
Venue facilities
It's also important to plan for what kind of facilities will be available at the venue. For example, some venues have only outdoor space and others may not have enough parking. These considerations are important for ensuring the success of your event.
Venue space and layout
If you're after a space that will be able to house your guests comfortably, then the size of the venue is an obvious factor. You surely want your guests to have enough room to party and enjoy their time.
Amenities and services
When deciding on what space to rent, you will want to keep in mind the event's amenities and services. Bars and dance floors are just two of many new developments that can enhance an event.
Audio-visual equipment
Audio-visual equipment is often overlooked during event planning, but it can be a great asset to any event. The equipment provides entertainment and information for attendees, which conference organizers find crucial. What's the point in having an impressive space without audio-visual equipment?
Catering options
When it comes to catering, there are a few things you should look out for before making final decisions. Consider the price and whether or not it will fit within your budget. You'll also want to check if you can choose from a range of different food options or one specific menu on offer.
Discover the vast selection of function rooms for hire Cremorne has to offer!
Cremorne provides a range of function venues that are suitable for all occasions. Whether you would like to plan a wedding, corporate event or birthday party, you will surely find something that would suit your taste and needs.
Planning an event for your loved ones should be an exciting and enjoyable process- but it can be difficult if you're not sure where to start. Our team at VenueNow is here to make this process as easy and hassle-free as possible. Browse through the listings on the map and book your party venues in Cremorne, VIC 3121! Contact the VenueNow team today.
Call our support team on
1300 647 488 during business hours AEST.
Discover Australia's Top Venues and Function Rooms
© Copyright VenueNow 2023 | SPARE GROUP PTY LTD | ABN 22 607 830 302