Discover the top Melbourne CBD venues. Find, compare and book the best bars, restaurants, hotels, meeting rooms and much more at the best price with VenueNow, Australia's venue hire experts.
Top Melbourne CBD Venues for Hire
Top Melbourne CBD Meeting Rooms for Hire
VenueNow is trusted by 5,000+ corporates & 150,000+ customers to find the right venue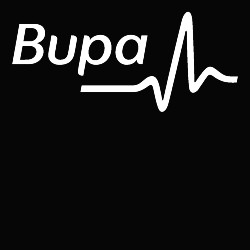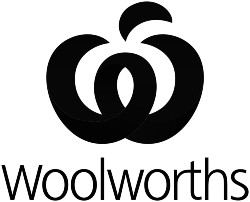 Top Function Rooms Melbourne by Event Type
Melbourne CBD Venue Hire Guide
Melbourne is the capital of Victoria, and it's home to a number of event spaces that are perfect for any occasion. If you're looking for an outdoor venue with great views or want something open-aired that can accommodate large groups without feeling cramped, then we have just what you need! The city has some of the most beautiful event spaces in Melbourne just waiting to be discovered.
Best neighbourhoods in Melbourne for function venue hire
Looking for an event space in Melbourne for venue hire? We've listed some of the neighbourhoods for you to check out!
Melbourne CBD
Home to Federation Square, Eureka Tower and other renowned sights, the Central Business District is filled with chic high-rise venues and sprawling laneways dotted with world-class food spots and trendy cafes, bars and galleries.
Located in the heart of Melbourne, Melbourne CBD is the city's business and financial centre. A brief walk down Swanston Street takes you to Parliament House, Crown Casino, Federation Square and so much more. The wide range of businesses in Melbourne CBD is what makes this a great place for your next event.
South Yarra
South Yarra is the perfect spot for your next event. With excellent venues right in its backyard, plenty of room to host events and some of Melbourne's best bars, restaurants, cafes and galleries within close proximity, you're sure to have a great time no matter what type of party or function you plan on hosting!
St. Kilda
Located southeast of the CBD, St. Kilda has some of Melbourne's most visited attractions and hosts many of its biggest events and festivals. This gives your guests plenty to see and experience before and after your event!
Brighton
Brighton is the best example of a residential area that hosts events. The best way to describe the area is that it's a quaint, coastal town with plenty of accommodation options for those who plan on sticking around for a while. Its southern coastline has captivating views that make it hard to pass up when looking for function venues in Melbourne.
Southbank
This area is home to a number of boutique galleries and artist spaces that will be sure to impress your guests. It's also quite close to the CBD so it's an ideal spot for those who want something closer to town but with a bit more personality and character!
What are the best event types for venue hire in Melbourne CBD?
With so many different types of function venues available, we are sure you will find a suitable one for venue hire. With flexibility being paramount, it is important that your event space can accommodate several different types of functions without compromising on style, and Melbourne has just what you need!
Now that you've got an idea of the different parts of Melbourne, we've listed down some of the function venue types you can have in the city's central business district:
Corporate function
Looking for function spaces for your next corporate events? There are a lot of function rooms for your corporate lunches, networking events and client entertainment. The city offers a wide range of function spaces suitable for impressing clients, entertaining business partners and hosting social gatherings.
Birthday party
If you're considering on planning your birthday party, there are a lot of unique venue locations located in the central business district. Venues can be held in different locations like restaurants, bars or even hotel function rooms. These venue hire locations offer different amenities and entertainment for you and your guests to enjoy. You need not worry about anything else but celebrating your important day!
Cocktail party
As party-goers know, a cocktail party is one of the best occasions to celebrate. It has both class and style and allows people to let their hair down in an informal setting. Whether you're entertaining friends or business associates, there are a number of places for venue hire located in the heart of the city.
Engagement party and wedding
Is it time to get married? There are a lot of venues inside the CBD which can make your engagement party and wedding reception all the more memorable no matter what type of theme you plan on going for!
What types of function venues are most popular in Melbourne CBD?
Whether you're looking for an unforgettable wedding or a brand-new business venture, here are the top venues types for hire in Melbourne that will accommodate anything from small private meetings to large gatherings.
The Central Business District of Melbourne is home to some of the world's most beautiful event venues. Whether you're looking for an expansive, transparent space or a more intimate party hall, there are function spaces available for every size. The list below will help guide you through your next venue selection!
Meeting Rooms
Meeting rooms are one of the more popular types of function venues. The meeting room is perfect for large-scale events that require a more intimate setting. Melbourne has some of the best meeting rooms in Australia which offer great views, excellent service and a sense of privacy that can't be replicated anywhere else!
Restaurants and Cafes
Restaurants and cafes are by far the most popular types of function venues in Melbourne. The city is known for its stunning selection of contemporary eateries. There's a venue to suit every type of event, whether you're hosting a small intimate dinner, or looking for a place to host a corporate party with lots of space!
Bars and pubs
Bars are also a popular type of function venue in Melbourne. With so many different tastes and styles, you're bound to find one that suits your needs.
Hotel function rooms
Hotel function rooms are typically found in 4-star hotels and offer large spaces which can be hired for a range of different types of events. They make perfect venues for conferences, gala dinners, cocktail parties and much more!
Hotel function rooms are also the most popular type of venue in Melbourne for wedding receptions. The function room is big enough to accommodate your guest list for your important event. Nothing beats having your own private event space right at the heart of Melbourne City, with city views that will take your breath away!
What to consider when looking for an event space in Melbourne CBD?
Before you book your venue, here are a few things to consider to make sure your next function's a huge success!
Venue size and layout
Venue size and layout can make a big difference to the atmosphere at an event. A large space means that there will be plenty of room for conversation between guests as well as ample space for food or entertainment. Make sure that the size of your space is big enough for your guest list.
Venue location
Another important thing is the location. Think about where you want your event to take place, from the weather to nearby attractions and transport options. The event venue can be the difference between a successful event and one that falls flat.
Venue style
Make sure that your guests will be interested in attending the function and remember about the budget. An event venue has to combine comfort, style and space – find out all details before booking a function space. Keep in mind the type of mood or atmosphere that you're aiming to create at your event – for example, a pub may be great if you want something casual and relaxed but could ruin the feel of a formal gala dinner.
Find the perfect venues in Melbourne CBD
The beauty of Melbourne CBD is in the diversity. You really can't go wrong with a venue as there are options for all types of occasions and budgets. The quality of venues in Melbourne CBD is outstanding - there's no doubt you'll be satisfied with your event's entertainment destination!
We know event planning can be quite stressful, but not if you have all the right elements in place. VenueNow is your one-stop shop for fantastic function venues in Melbourne. Search through the countless listings and book your venue today!
Call our support team on
1300 647 488 during business hours AEST.
Discover Australia's Top Venues and Function Rooms
© Copyright VenueNow 2023 | SPARE GROUP PTY LTD | ABN 22 607 830 302