Discover the top function rooms Alexandria has to offer. Find, compare and book the best bars, restaurants, hotels, meeting rooms and much more at the best price with VenueNow, Australia's venue hire experts.
Top Venues Near Alexandria
VenueNow is trusted by 5,000+ corporates & 150,000+ customers to find the right venue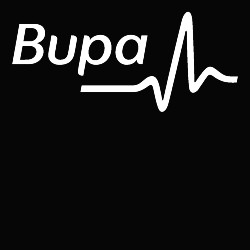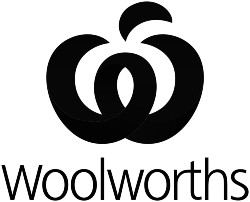 Top Function Rooms Sydney by Event Type
Alexandria Venue Hire Guide
Alexandria is a suburb in southwest Sydney, about 20 kilometres from the city centre. They have many function venues that are perfect for any event style!
Once a bustling industrial hub, Alexandria has become the ideal spot for creatives and affluent investors. The once-bustling district is now an oasis of creativity with trendy restaurants and cafes lining its streets, as well as various functional areas.
Event spaces in Alexandria, NSW
With Alexandria function venues, it's easy to find a venue for hire that has everything you need. From spacious function spaces with spectacular water views to cosy spots tucked away in historic buildings and rejuvenated industrial warehouses, there are plenty of options for your next social gathering or corporate event in Sydney!
Warehouse
Once a vibrant hub of industry and warehouses, Alexandria is now one of Sydney's coolest destinations. Artists are flocking to this thriving community that offers plenty in the way of culture, dining options, entertainment venues and more. The warehouse spaces have been transformed into cocktail bars, dining areas and great food spaces for large gatherings. Also, some warehouse event spaces are actually blank canvases that you can transform into a place that matches your event style!
Check out these warehouse venues in Alexandria: The Arthouse Hotel, Thrive360
Hotels and Function rooms
If your event is of moderate to large size and requires a more professional environment, then hotels and function rooms could be your best option.
This venue option offers everything from after-work drinks to date nights, from board meetings to raucous birthday parties, cocktail parties to product launches. In search of your wedding location? Not to worry! You can consider having the celebration in one of the location's 5-star hotels.
Check out these venues: The Venue Alexandria, Cicada Innovations
Bars and restaurants
There are also bars and restaurants nearby to cater to your guests. Restaurants can create that personal, intimate setting you want and allows you to enjoy a delicious meal at the same time, while pubs offer a wide variety of drinks and food, making them perfect for any night out.
Check out these bars and restaurants: The Imperial Erskineville, Bitton Cafe and Bistro, The Chippo Hotel, New Britannia
Cafes
The café culture in Alexandria is being revitalized as many of the cafes are transforming old warehouses into one-of-a-kind spaces. The coffee and food that these cafés offer will not disappoint you, but their unique setting might just be what brings you back for more!
You may want to visit Bitton Cafe and Bistro and Went to See the Gypsy.
Types of events to have in Alexandria, NSW
There is a wide range of function venues in this part of Sydney, so you will surely find one that fits your requirements perfectly. With so much to offer, the possibilities are endless! These are just some of the events you can have here.
Corporate events and product launches
The best way to keep your company's employees engaged is by hosting events that are fun, educational and interesting. The most important thing is to think about what kind of event you want; do you want hands-on workshops? Product launches and conferences? Lunch with the CEO? A group outing or team-building activity? Or something else entirely that will surprise and delight your staff members? Once you've determined this, it's time to start thinking about where you'll host your event.
Alexandria has so many options for venues right in the heart of Sydney CBD! From a historic building like Cicada Innovations to a modern warehouse venue like The Venue Alexandria, there's no shortage of spots for an unforgettable corporate event.
Weddings
Most people think of weddings as just a day - but it's so much more than that.
A wedding is really about the entire process, from engagement to honeymoon. And there are many aspects to consider when choosing a place for your big day. For example: how easy will it be to get all your guests there? Is this venue close enough for them in terms of distance or time? How do you feel about having the ceremony and reception on the same property? What kind of atmosphere does this venue provide--is it formal, rustic or something else entirely? Do they have on-site accommodations if you're planning an overnight event?
With all that considered, it can get quite overwhelming. However, Alexandria has some great venues available for weddings and other events so don't fret! These include restaurants, warehouse event places and 5-star hotels.
Cocktail parties
Cocktail parties are one of the most popular types of events that people have in Alexandria, NSW. Cocktail parties usually last about 2-3 hours and are a great way to get together with friends or colleagues for some light refreshments and socializing.
There are a lot of venue locations in this part of Sydney, so you don't need to worry. It's just a matter of finding the right venue that matches the purpose and vibe of your private parties.
Things to consider before booking event spaces in Alexandria, NSW
Before anything, here are a few factors to consider before booking an event space located in Alexandria, NSW:
Cost
It would cost you a lot to rent out an event space if the venue is easily accessible and located in the city area. But, if your budget can accommodate it, why not try other places as well? You might find something even more interesting and you'll be able to explore another side of Sydney.
Space Options
The venue should have a variety of rooms that can cater to different events. This way, if you are planning for something big, the other rooms can be utilized for a small party or even simple meetings.
Accessibility
It's important that your event space is accessible since you could be expecting guests from all over the country and even overseas. If the location is not accessible, guests will find it hard to reach the venue and you might end up losing potential business.
Security
It should be easy to have access and exit to your event space without problems. Make sure that everything is well-secured so you can ensure that your clients are safe during their stay in the venue.
Services and Amenities
Make sure that there are enough restrooms so guests won't have problems going to the toilet. You can also add in a minibar or buffet table if you need one. Check also if the venue has all the equipment needed such as audio visual, internet connection, and stage lights. Think of these things when planning your event space for your clients and guests will surely feel more comfortable with their stay in the venue.
Book your venue place today!
With a range of function space options available in Sydney, the process of organising your next event is simple and hassle-free. Choose from contemporary restaurant spaces that offer an informal setting or go with one of the more formal venues for something a little different.
Once you have chosen what kind of event space in Alexandria, NSW you want to book for your special day, VenueNow is here to help you with the rest. It's so easy to browse the vast range of space options for your special day and you'll find everything that you need in one place!
Browse through Alexandria's best venues on VenueNow and book the perfect space for you today!
Call our support team on
1300 647 488 during business hours AEST.
Discover Australia's Top Venues and Function Rooms
© Copyright VenueNow 2022 | SPARE GROUP PTY LTD | ABN 22 607 830 302