Discover the top Crows Nest venues. Find, compare and book the best bars, restaurants, hotels, meeting rooms and much more at the best price with VenueNow, Australia's venue hire experts.
Top Crows Nest Venues for Hire
VenueNow is trusted by 5,000+ corporates & 150,000+ customers to find the right venue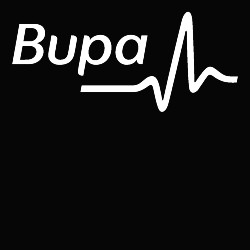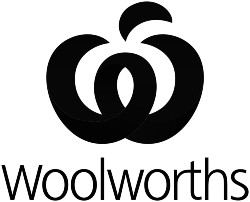 Top Function Rooms Sydney by Event Type
Crows Nest Venue Hire Guide
Crows Nest is one of the best function venues in Sydney. It can be found on the shores of Cockatoo Island, mere minutes from Circular Quay and Darling Harbour. Crows Nest has a long history as an iconic venue for weddings, receptions and other private functions, but also offers a variety of different packages for corporate events and holidays too.
Crows Nest has plenty to offer with its stunning views over Sydney Harbour, gardens filled with native plants and trees and indoor spaces perfect for functions all year round. It's also highly popular because of its wonderfully convenient location that is well serviced by public transport and less than five km from the heart of Sydney's CBD, making it easy for guests to get there.
Thinking of planning your next event in Crows Nest, NSW? This guide will walk you through the different spaces available to hire in this part of the city and some of the things to factor in before finalizing your event.
What kinds of events can I hold in venues located in Crows Nest?
There are lots of different events that can be held in venues in Crows Nest. The most common types of events are social gatherings and celebrations like dinner parties, birthday parties, cocktail parties, anniversaries or engagement parties.
Another common type of event is the corporate event. Businesses like to hold events for staff and clients at local venues because it allows them to network and build better relationships. Corporate events can be anything from a casual Christmas party and team building to a more formal business lunch.
What function venues are available on the North Shore of Sydney, Australia?
Crows Nest function venues are known for their great location and range of options to suit every need. Function venues here are discreet, spacious and provide a high level of comfort, making them perfect for any event.
There are many different types of function venues available in the area. Depending on what you're in search of in a function venue, there is sure to be one that best fits your needs and desires perfectly! Some options include meeting rooms, restaurants, bars, and hotel function rooms.
Meeting Rooms
Meeting Rooms are an effective function venue. People can come together in these rooms for a variety of purposes, including corporate meetings, workshops or training sessions. Meeting Rooms offer a range of equipment that will suit any event, from smaller events to large exhibitions and conferences.
Spaces are able to fit anywhere from 10 to 100 people and have the ability to accommodate groups of all sizes and requirements including food and beverage services.
Restaurants
Restaurant function venues offer a stylish, intimate atmosphere. They are perfect for smaller gatherings or private functions and events. It offers guests a chance to sit down and enjoy a meal while at the same time providing an excuse to network with other guests. This is one of the best places to find great food and drinks at an awesome price.
Bars
A bar is a perfect option for those who want to throw a party or have a great night out. They offer a lively and social atmosphere that will get your guests talking. Bars in Crows Nest are an excellent choice when it comes to choosing a function venue, especially if you want to celebrate something special.
Hotel Function Venues
If you're throwing a large party, consider hiring out one of the function rooms at any of Crows Nest's hotels. You'll have direct access to the kitchen and bar service as well as unlimited use of all tables, chairs and crockery. Plus, your guests can make use of hotel facilities and services including pools, gyms and spas. Accommodation could also be available for your guests.
Outdoor areas
If you're looking for a space that can provide an outdoor area with lovely views over Sydney harbour, then Crows Nest is perfect. This is one of the few venues where it's possible to hold an outdoor party all year round due to its gardens filled with native plants and trees.
What should I consider before booking a venue in Crows Nest, NSW?
There are a few simple things you can do that will help you narrow down your options. Keep in mind that not all function venues in Sydney are going to be the perfect fit for you. You'll want to take things like size, location, your budget and the catering package into account when you're making your decision. It's also important to get a feel for the venue before booking it to make sure it's right for you.
To help you with your event planning, here are a few things to consider:
Venue size and room style
When you're choosing a function venue in Sydney, it's important to think about the size of the event space that you need. Do you have a lot of guests or will your party be small and intimate? There are venues that exist for both these needs so don't overlook them if you think your guest list can fit into one. You surely want your guests to have enough room to party and enjoy the night!
You'll also need to decide what you're interested in when it comes to style. Do you prefer a modern, sleek venue for a large event or do you want an intimate and cozy place?
Budget
Budget is always an important factor when choosing venues, especially if you're planning big celebration like a wedding. The price of the venue is going to depend on your guest list and what you want from that particular event space.
Venue catering
Some venues provide a wide range of foods and beverages, while others require you to source your own. The best thing about Sydney function venues is that most of them will include catering in your reservation. However, some offer limited menus so you'll want to make sure to look over their package and decide what works for you. This also means it's important to do some research on the venue before making any reservations.
Venue facilities and amenities
Function venues in Sydney come with different facilities. Choose a venue that comes with catering, parking, bars, and more to make your event run as smoothly as possible.
Ask yourself questions like what amenities and facilities are available? Can you get a waiter to take drink orders or request for food to be delivered from the kitchen? Does the room come with any audio-visual equipment such as sound and lighting equipment?
Book your venues at Crows Nest, NSW today!
Looking for function venues located in Crows Nest for your event? We've got you covered!
The beauty of venues in Crows Nest is that they offer something for every taste and every budget. Whether you are celebrating a major landmark birthday, planning an intimate gathering with family or friends, or hosting an important business function, the possibilities are endless. With so many private venues to choose from, it's easy to find an ideal venue that would suit your event type.
For more information on detailed function venue descriptions, check out the listing on VenueNow today!
Call our support team on
1300 647 488 during business hours AEST.
Discover Australia's Top Venues and Function Rooms
© Copyright VenueNow 2022 | SPARE GROUP PTY LTD | ABN 22 607 830 302