Top University Ball Venues Perth for Hire
Find, compare and book the best university ball venues Perth has to offer with VenueNow, Australia's #1 venue hire experts. Discover the top venues of all sizes from hotels, to large conference spaces, restaurants, unique bars and much more in just a few clicks.
Best Perth University Ball Venues for Hire
VenueNow is trusted by 5,000+ corporates & 150,000+ customers to find the right venue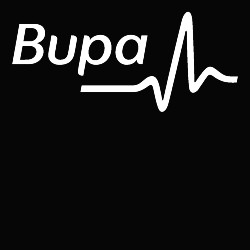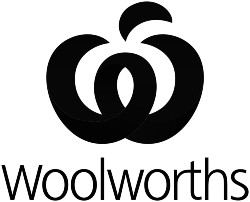 How much does a Perth University Ball cost?
Calculate the price of your Perth University Ball in under 10 minutes.
VenueNow is Australia's largest marketplace to discover and book the perfect venue for your meeting or event. It's the best and easiest way to search, compare and book venues for events ranging from birthdays to corporate meetings and everything in between.
Perth University Ball Venue Hire Guide
Organising a university ball in Perth? You're in luck! This enchanting city has heaps of venues that are ideal for organising your next university ball. If you're trying to find the perfect venue, our Perth University Ball Venue Guide has got you covered! Here's what you need to know:
Where can I find the best venues for school balls in Perth?
Perth is known as one of the most vibrant and exciting cities in Australia, with a great collection of restaurants, natural features and facilities for young people to enjoy. Here are some Perth suburbs where you can look for your ideal university ball venue:
Perth CBD
There's little doubt you'll find the perfect venue or space for your party in the city centre. Perth CBD has everything you want. Are you planning an elegant black-tie event? Book a function room or ballroom in one of the city's fancy hotels. Are you having a small gathering and prefer being more casual and relaxed? You can hold your school ball in a restaurant or even a bar.
City Beach
This beautiful beach suburb of Perth is located close to the city centre. With its white-sand beaches and picturesque coastal walks, it's no wonder that City Beach has been the venue of choice for numerous university and corporate events. There are plenty of restaurants, cafes and bars here where you can hold your party as well as HBF Stadium.
Claremont
Claremont sits on the north bank of the Swan River, which makes it the perfect site for a school ball if you want a nice backdrop for some photo opportunities. The venue options are almost endless — you have everything from restaurants, pubs and function rooms to heritage-listed mansions that are sure to impress your guests.
Fremantle
Fremantle caters to everyone's tastes and offers a variety of venues to choose from. Late-night venues, boutique bars, clubs, cafes, pubs and more are all within proximity of each other on the west end of Fremantle.
Northbridge
Known as one of the most vibrant nighttime precincts of the city, Northbridge is always alive with people and entertainment. A favourite among university students, it's home to some amazing ball venues. The place offers an eclectic mix of bars and restaurants catering to different tastes, as well as unique small venues and spaces for hire.
Subiaco
Subiaco is one of Perth's most prestigious precincts. Its high-end fashion brands, cafes and restaurants attract many visitors from all over the city. The neighbourhood is also home to some of Perth's best hotels, so it's only natural that they're popular venues for university balls.
Joondalup
If you're looking for a school ball venue somewhere north of the CBD, the city of Joondalup is a nice location. The coastal area features some of the most beautiful beachside locations in the city. What's more, Joondalup is home to some great restaurants, bars and nightclubs with live entertainment, so you can have a blast before hitting the dancefloor for your school ball.
Hay Street, Perth CBD
Hay Street in the Perth CBD is the place to look for university ball venues if you want to be in the heart of Perth's CBD. It's lined with nice restaurants, pubs and bars that are perfect for organising your school ball.
What types of university ball venues are the most popular in Perth?
The best types of venues for a university ball depend on many factors like budget and theme. Here are a few that you can choose from:
Hotels
Hotels are great for school balls since they usually have a ballroom that they rent out for such events. Some of your guests can book rooms if they're coming from faraway places. Most hotels offer a function package that include food and beverage, including staff to serve them.
Restaurants
If your vision for the perfect school ball includes a wonderful dinner with cocktail drinks, restaurants are your best option. Look for one that has space big enough to fit your group. Some restaurants have gardens and outdoor dining spaces that will definitely provide a magical dining experience.
Cafes and pubs
When hosting a ball, cafes and pubs are particularly popular. They're more casual and intimate and perfect for laidback gatherings. Cafes offer delicious food at affordable prices per person whilst pubs have a lighter and more fun atmosphere along with the beverage of your choice.
Boutique venues
For those who want to have a more unique university ball experience, boutique or smaller venues are excellent. They offer young professionals the chance to cater your event at their venue, which ensures you'll get exactly what you're after.
Rooftop venues
The view is always one of the first things people think of when looking for a ball venue, so it's no surprise that rooftop venues are becoming popular in Perth. With stunning views of the city, you can be sure your guests will have an unforgettable experience.
Beachside resorts
Getting away from the city is great for those who don't want to worry about the hustle and bustle of the city centre. There are a number of beautiful seaside resorts and other venues near the water where you can have your school ball.
What are some good Perth university ball themes or ideas?
A theme makes any event more memorable and event planning much easier. Here are some university ball ideas you can choose from:
Black tie
Guests will definitely look forward to a formal school ball where students and teachers put on their fanciest outfits. The men can wear tuxes or suits, but ties are usually not mandatory. The ladies can wear elegant dresses that are comfortable to dance in all night long.
Glitz and glamour
Your guests will be in awe when they see the glitz and glamour of a Perth university ball themed after Hollywood's finest. Put on your fanciest dresses and suits or imitate some stars by wearing sunglasses inside. Make sure to include plenty of entertainment like award shows where guests can win imaginary trophies!
Red carpet affair
If you want to be the talk of the town, go all out with a red carpet themed Perth school ball. Make sure to have professional photographers on hand for guests' red carpet poses. Don't forget the paparazzi, too!
Sports night
Dress up as your favourite sports players or mascots, and play some of the most popular games from the sporting hotbed you come from. Include a few rounds of dodgeball for a little friendly competition if you want to keep things exciting.
Muck up day
There's a good chance that your university ball falls on the school muck up day. Make it a Perth university ball theme and dress as you would for muck up day. Make sure to include all of the necessary components like face paints, smocks, sponge wars and water balloons or water pistols.
Summer carnival
Give your Perth university ball a summer festival vibe with summer carnival themed decorations and outfits. Guests can dress as clowns, animals or all sorts of bright colours and vivid patterns. Make sure to include some fun games like duck racing and the watermelon eating contest!
"Who are you wearing?"
Find creative ways to honour your university's graduating students and provide a creative platform for guests to dress up as their favourite alumni. This is a great way to keep things nostalgic, but not too formal.
Black and white
An easy university ball theme that is always appropriate, black and white themed balls are sleek, sophisticated and great for those who are too busy to put together a fancy costume. Guests will have to dress minimally so the focus stays on your stunning venue choice.
Masquerade
Dress your guests in masquerade-themed outfits and mask for a mysterious, enchanting Perth university ball theme. Or, if you want more freedom to express yourself, make the rules as easy as possible by allowing guests to dress as they please, but suggest some creative black tie alternatives like black bandanas or sunglasses.
Breakfast at Tiffany's
Ladies, this is your chance to dress up as the most iconic of all Hollywood stars: Audrey Hepburn. Lads, gentlemanly black ties are the way to go.
Harry Potter-themed
Go all out on this theme by creating Hogwarts-inspired outfits and decor for Harry Potter lovers. Set up Quidditch hoops in your venue to create some good-natured competition between guests.
Retro
Give your Perth university ball a blast from the past with retro-themed decorations and attire. Guests can dress up in their favourite vintage clothes, or get inspired by specific decades like the 1950s or 1980s.
Discover the best school ball venues in Perth
Looking for the best uni ball venues in Perth? We've got you covered! VenueNow has curated an incredible list of top-rated venues for university balls in Perth and the rest of Australia. Need help? Contact the VenueNow team today via phone, email or chat.
Frequently Asked Questions
How much do Perth university ball venues cost?
Based on VenueNow's historic data, on average, Perth university ball venues cost between 60 per person and 90 per person. For example, a 200 person university ball would cost approximately 12000-18000. Costs may differ based on your food and beverage requirements, AV requirements, event date and time and the type of venue you decide to book.
What are the top Perth university ball venues?
Here are some of our favourite Perth university ball venues: 1. Crowne Plaza Perth 2. Perth City Farm 3. HBF Stadium 4. Bendat Basketball Centre 5. Fraser Suites Perth 6. QT Perth 7. AQWA 8. Crown Perth 9. Esplanade Hotel Fremantle 10. Greenwood Hotel
How do I find and book Perth university ball venues?
Finding and booking a Perth university ball venue is easy with VenueNow, simply follow these steps: 1. Enter Perth as your location and university ball as your event type into VenueNow's search engine. 2. Narrow down your search results by entering more filters such as number of people, event date, room layout and budget. 3. Send enquiries to venues to request pricing and availability (we recommend sending 3-5 enquiries to different venues to ensure you get the best price). 4. Review your quotes and connect directly with your favourite venues to book a site visit and finalise your booking. 5. Host your event!
How far in advance should I book a Perth university ball venue?
On average, VenueNow customers book a Perth venue 90 days in advance of the event. For larger events and event dates in December we recommend allowing additional time as there may be limited availability.
Can VenueNow help me find a Perth university ball venue?
We sure can! VenueNow's team of Venue Booking Experts can help you find the perfect venue, collect quotes from multiple venues on your behalf, negotiate the best price with venues and book venues, all for free. Simply send us your event brief and our team will be in contact with venue recommendations within 24-48 hours.
University Ball venues in other cities
Call our support team on
1300 647 488 during business hours AEST.
Discover Australia's Top Venues and Function Rooms
© Copyright VenueNow 2022 | SPARE GROUP PTY LTD | ABN 22 607 830 302