Top Wedding Venues Melbourne for Hire
Find, compare and book the best wedding venues Melbourne has to offer with VenueNow, Australia's #1 venue hire experts. Discover the function venues, hotels, dedicated event venues, outdoor spaces and more in just a few clicks.
Best Melbourne Wedding Venues for Hire
VenueNow is trusted by 5,000+ corporates & 150,000+ customers to find the right venue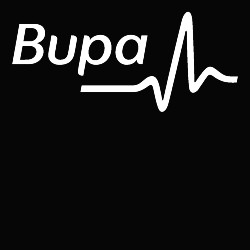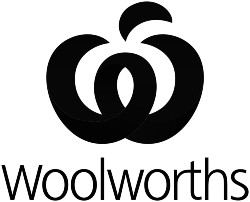 How much does a Melbourne Wedding cost?
Calculate the price of your Melbourne Wedding in under 10 minutes.
VenueNow is Australia's largest marketplace to discover and book the perfect venue for your meeting or event. It's the best and easiest way to search, compare and book venues for events ranging from birthdays to corporate meetings and everything in between.
Melbourne Wedding Venue Hire Guide
Some people spend their whole lives imagining what their wedding day will be like. It can be lavish, simple and pared-back, rustic or deeply romantic. Whatever the style you're opting for, you want your big day to be one-of-a-kind.
Melbourne is full of fabulous wedding venues, each with its own unique selling point. From the heart of the CBD to the coastal fringes and Yarra Valley, VenueNow can help you find and book a truly unforgettable wedding venue.
Best Melbourne neighbourhoods for weddings
From its eclectic suburbs packed with hipper-than-hip restaurants to its gorgeous coastal surrounds, brides and grooms are spoilt for choice in Melbourne. Here are our top recommendations for Melbourne locations for your nuptials.
Melbourne CBD
Melbourne's CBD is an excellent place to have a wedding. There are lots of event venues with all different styles and themes. The CBD is full of wonderful places to have a wedding ceremony or reception. It's the perfect location because it has something for everyone, from elegant reception halls with 180-degree views to locations with an intimate feel. You're spoilt for choice in this vibrant city!
Yarra Valley
The Yarra Valley is the perfect place for an intimate, picturesque wedding. It is the perfect location because it has something for everyone. With its gorgeous wineries, country charm and landscaped gardens, there are many unique experiences in this region of Australia. The quality of this region makes it ideal for a memorable event.
Port Melbourne
Port Melbourne is a suburb of the city of Melbourne. It is close to the CBD and has many scenic locations that double as stylish wedding venues. Port Melbourne is one of those places you can't help but fall in love with, from its beautiful beaches to its friendly locals and picturesque architecture. With so much on offer for your big day, it's no wonder this seaside town attracts such a wide variety of couples looking for their perfect venue. Whether you want something chic and modern or laid-back coastal cool, Port Melbourne offers an eclectic range of ceremony and reception spaces that will be memorable long after your special day has come and gone.
Mornington Peninsula
Breathtaking views, pristine beaches and a relaxed coastal lifestyle await those who choose to marry on the Mornington Peninsula. Wedding ceremonies can be held at beautiful outdoor locations such as The Strand Hotel or Booran Estate Vineyard.
St. Kilda
This Melbourne suburb, located just a short tram ride from the city centre, offers urban meeting places for those seeking a quintessential Melbourne wedding day. Wedding venues in St Kilda range from exclusive spaces such as The Terrace Hotel to more intimate locales like The Queenscliff Hotel or Annie's Lane Wedding Barn.
Port Phillip Bay
For a seaside bash with that extra touch of glamour, consider an event at one of Melbourne's many waterfront venues with views of Port Phillip Bay. Wedding celebrations can take place on the beach or inside magnificent buildings like The Arts Centre Melbourne.
Aireys Inlet
If you prefer seclusion and privacy to grandeur, head out into Victoria's stunning coastal surrounds to Aireys Inlet. Wedding celebrations can take place at one of the venue's award-winning restaurants or on a picturesque bushland backdrop.
Collingwood
Collingwood is a great choice for couples looking to escape the hustle and bustle of city life without leaving Melbourne. This inner-city suburb has plenty of event space, from cosy bars and pubs to large function venues.
Brunswick
This bohemian suburb is perfect for couples who want an offbeat wedding with a unique edge. Brunswick has a range of eclectic venues, from warehouse spaces to historic buildings, that will give your wedding day a one-of-a-kind feel.
Fitzroy
This inner-city suburb is the perfect place for couples who want an alternative wedding with a vintage or retro theme. Fitzroy has some of Melbourne's best vintage stores, as well as a range of unique event spaces that will make your wedding day truly memorable.
Best types of wedding venues in Melbourne
Melbourne weddings tend to be either traditional or modern, but the wedding venue styles vary across the board. Check out some of these venue types for your dream wedding:
Hotel wedding venues
A grand ballroom at a luxury hotel is an excellent venue for a wedding ceremony and reception. Wedding ceremonies can be held in the ballroom itself or on a nearby outdoor deck. Wedding receptions can take place inside the hotel's grand lobby area, which is often adorned with crystal chandeliers and plush furniture. There is also lots of space for your bridal party and guests to stay overnight. The InterContinental Hotel Melbourne, the Hyatt Melbourne and the Brighton Savoy are popular wedding venues.
Garden wedding venues
Holding a wedding ceremony and reception on the grounds of Melbourne's Botanic Gardens is an idyllic way to celebrate with friends and family. Wedding ceremonies are held at either the Edwardian Band Rotunda or under one of the many archways along paths throughout the gardens, while receptions are typically hosted on grassy lawns near fountains or near the popular Wedding Tree.
Coffee shops
A Melbourne wedding reception at a coffee shop is perfect for the bride and groom looking to keep their wedding simple and low-key. Wedding ceremonies can be held inside or outside, with celebrations taking place in one of several seating areas around the wedding reception venue, where guests are then served complimentary lattes from a nearby table.
Theatres
A Melbourne wedding reception in a theatre is an excellent option for the couple that wants to include their guests in the show. Wedding ceremonies are held on stage, before moving into one of two beautiful ballrooms for dinner and celebrations.
Churches
An intimate wedding ceremony in a historic church is perfect for couples looking to keep things simple without neglecting their religious roots. Holding your church ceremony and wedding reception at a historic church in Melbourne is a memorable way to celebrate. Wedding ceremonies are typically held in the church's sanctuary, while receptions take place inside or outside on grand lawns.
Blank canvas function centres
A Melbourne wedding reception at a blank canvas studio or function centre is perfect for the bride and groom looking to celebrate with their guests in a more low-key setting.
Outdoor wedding venues
Tents, marquees, gardens, parks and beaches are all great places to have an outdoor Melbourne wedding. Wedding ceremonies can take place inside gazebos, tents, marquees or under a canopy of trees. The wedding reception venue can be an open-air function space with a retractable roof for bad weather. An outdoor wedding venue in Melbourne is perfect for those looking to enjoy their big day surrounded by lush greenery and tranquil surroundings.
Private dining room
A Melbourne wedding in a private dining room provides the perfect setting for intimate celebrations. Wedding ceremonies can be held inside or outside, and receptions typically take place on a veranda with views of gardens below.
Luxury farms
Couples looking to enjoy an outdoor wedding that is still luxurious might consider holding their celebration at one of Melbourne's luxury farms. Wedding ceremonies are typically held in a beautifully restored barn, where the bride can then walk down an aisle of hay bales to meet her groom at the altar.
Waterfront wedding venue
Holding your Melbourne wedding ceremony and reception on the waterfront is a memorable way to celebrate. Wedding receptions usually take place at one of Melbourne's beautiful waterfront restaurants or bars. They can also be held on a boat sailing across the bay. Melbourne charter boats make for a truly unique wedding venue.
Best wedding venues in Melbourne
There are many beautiful wedding venues in Melbourne for couples to choose from here are a few of our favourites:
BOURKE STREET, DOCKLANDS VIC
Harbour Kitchen Docklands is a spectacular venue for any wedding or function with both indoor and outdoor space. With floor-to-ceiling glass, guests can enjoy the views of Melbourne's skyline while still being protected from whatever weather has thrown at us that day. The Lounge area features an open fire as well as stylish decor - perfect for cozy winter nights or sunny summer days!
COLLINS STREET, MELBOURNE VIC
The Plaza Ballroom situated at the Regent Theatre on Collins Street is a beautifully restored Ballroom dating back to 1929. The Ballroom oozes art-deco decadence, with its high ceilings, marble flooring and grandiose chandeliers. The perfect setting for a classic wedding in Melbourne!
ESPLANADE, BRIGHTON VIC
Brighton Beach Hotel is steeped in history, with the Royal terminus hotel being established as one of Brighton's oldest landmarks. It has multiple event spaces that are famous for stunning weddings and other occasions such as birthdays or corporate events. The Beer Garden was recently renovated to include an outdoor stage where live music can be enjoyed by guests looking out onto a bay view, which makes it perfect for any occasion!
Eureka 89 | Wedding Venue Melbourne
RIVERSIDE QUAY, SOUTHBANK VIC
Eureka 89 offers a breathtaking view of the Melbourne skyline and beyond. The space can hold 400 guests, with smaller meeting rooms as well to accommodate 20 people or less for an intimate gathering. Corporate events, weddings and private celebrations are all easily hosted within Eureka 89's facilities; book it exclusively or split it into two separate sections depending on your needs!
SOUTH WHARF PROMENADE, SOUTH WHARF VIC
The Boatbuilders Yard is the perfect place to get a taste of that holiday feeling. With multiple indoor and outdoor zones scattered with deck chairs, greenery, and festoon lighting you are sure to have an unforgettable time no matter what your occasion may be. You can take a walk around this expansive waterfront beer garden where there will always be something for everyone!
BRUNTON AVE, EAST MELBOURNE VIC
Melbourne's heartbeat. The Melbourne Cricket Ground (MCG) is so much more than Australia's biggest sporting stadium; for over 150 years it has been affectionately known as Melbourne's heart. Here, giants have lived up to a nation's hopes and heroes have walked the corridors with suspense gripping millions around the country- and the world! So close to downtown in Yarra Park that you can walk there from just 10 minutes away, this icon offers something unique for your event too: conferences or events open every day of the year without exception-- perfect if you're looking for an uncommon experience!
BEACH ST, PORT MELBOURNE VIC
The Port Melbourne Yacht Club has been an iconic coastal oasis since 1889 and is located close to the city. The spectacular views are amplified by floor-to-ceiling glass windows that open up onto a deck built over water with cocktails at sunset surrounded by the serenity of ocean waves. Inside, you will find modern furnishings in light colours that reflect this beautiful scenery while enjoying drinks on the patio overlooking all of it!
Riverland Bar | Wedding Venues in Melbourne
PRINCES WALK, MELBOURNE VIC
Tucked away below Federation Square, this urban beer garden is in the historic Federation Wharf vaults. This iconic waterfront venue has a unique architectural layout and always promises to be one of Melbourne's best party spots. The diversity of indoor and outdoor spaces makes it an ideal place for any event - whether you want small sit-down occasions or large cocktail events! This gorgeous wedding venue offers trendy food and drink options that give guests refreshingly different choices on what they eat while partying at their favourite spot along the Yarra River.
Rokeby100 | Wedding Venues Melbourne
ROKEBY ST, COLLINGWOOD VIC
Rokeby100 is a modern industrial blank canvas event space in the heart of Collingwood that can turn any function into an unforgettable experience! Minutes from Smith St, and with easy access to public transportation, this site has you covered for whatever type of occasion. A full container height roller door allows unloading and set up without hassle or worry about vehicles getting in the way. Natural light fills Rokeby 100's high ceiling roof at all times - perfect for daytime functions- while nighttime events are lit by custom lighting systems found only here!
S WHARF PROMENADE, SOUTH WHARF VIC
The experience at Melbourne's The General Assembly is like no other. If you're looking for a place to soak in some Australian culture, look no further than this trendy establishment which offers the best of modern food and drink trends alongside its innovative street art installations that mirror Melbourne's hidden laneways.
WHITEMAN STREET, SOUTHBANK VIC
Crown Melbourne is home to three world-class hotels and two luxurious day spas. Crown Towers rises above the city's vibrant precinct of Southbank Melbourne, offering luxury accommodation with leisure facilities and an impeccable standard of guest service and attention to detail. Crown Metropol offers a convenient location in proximity both downtown as well as next-door at The Entertainment Complex--a top spot for shopping, dining out or catching one of many exciting events taking place throughout the year!
Mofo Lounge | Wedding Venues in Melbourne
GREVILLE ST, PRAHRAN VIC
Prahran's Mofo Lounge is the perfect venue for intimate social events. When it isn't a public bar, Prahran usually hosts birthdays and office get-togethers with close family and friends. Moroccan-inspired, this space has ample seating available to choose from such as chairs, daybeds or couches - all of which open out onto the street on warm days during summer months when needed most!
Bang Bang | Wedding Venues in Melbourne
GLEN HUNTLY RD, ELSTERNWICK VIC
Bang Bang takes you on a culinary journey with its menu of heartwarming, authentic savoury dishes and refreshing drinks. The exotic greenery fills the indoor spaces while sitting adjacent to a local park in this intimate suburb venue that is licensed for exclusive hire up to 280 guests for cocktail-style events.
WALLEN RD, HAWTHORN VIC
You'll fall in love with the stunning backdrop of the Yarra River provided by the floor-to-ceiling windows in this jaw-dropping space. Apart from the picturesque surrounds, what makes this waterfront venue truly magical is the option to arrive or depart by boat from the private jetty.
FITZROY ST, ST KILDA VIC
Tastefully restored to its classic charm after a nine-year hiatus, The George Ballroom is a historical event space known for its spectacular stained-glass windows and hand-painted ornate ceilings. The iconic venue, which first opened in 1860, is an idyllic setting for romance and celebration.
SUMMERHILL RD, YARRA JUNCTION VIC
Located just an hour's drive from Melbourne, this one-of-a-kind wedding destination in the Upper Yarra Valley has breathtaking views, mouth-watering food, sensational wines and staff who will be with you every step of the way.
For more wedding venues, check out these 10 Unique Wedding Venues.
Tips for hiring a wedding venue in Melbourne
Whether you're looking to have a small ceremony in a charmingly rustic barn or a cocktail wedding in a luxury hotel, there are things you have to be aware of when booking a Melbourne wedding venue.
Watch out for hidden costs
Before you sign off on your wedding venue, check the fine print. Sometimes, the initial quote makes it seem like you'll be able to have an affordable night, but that's only because some costs aren't yet factored in. Make sure that all expenses — service charge, corkage and other extras — are included in the price.
Check out nontraditional venues
There are heaps of wonderful (and affordable) venues out there, many of which you might not have considered. Lots of Melbourne bars and lounges accommodate weddings and similar events. A rooftop bar reception is perfect for couples who want a fun and laidback wedding vibe! Some libraries, museums, art galleries and theatres also host wedding receptions — and make for truly picturesque settings. Some of the most unique receptions we've seen were in zoos, aquariums, castles, stadiums and boats!
Look for venues that save you money
Melbourne is home to a ton of reasonably priced wedding venues in all shapes and sizes. Whilst you might think starting with a blank canvas (like your backyard) will help you stay within budget, what usually happens is the exact opposite. The cost of setting up a space not typically used as a wedding venue can really add up. Things like flowers, tables, vases, barware, linen, portable restrooms and many other necessities will have to be purchased or rented. Meanwhile, you can get all these and more (like valet parking) if you choose a venue that does weddings all the time.
How to plan a Melbourne wedding on a budget
You can have the wedding of your dreams without going into debt. Here are some great ways to keep costs down when planning a wedding on a budget:
Reduce the guest size
The two biggest spends on the typical wedding budget — venue and food — have a per-head cost, so it makes sense to shrink the number of wedding guests if you want to cut costs. Remember that the smaller the guest list, the less you spend on drinks, stationery, favours, flowers and other elements.
Get married during an off-season month
Vendors typically increase prices by as much as 30–40% during peak season. Whilst this may not work for everyone, you can significantly reduce your wedding costs by avoiding high-traffic dates. The same goes for skipping a Saturday wedding and getting hitched on a weekday instead.
Go for a brunch or lunch reception
There are several ways this helps you stay within budget. First, a brunch menu is usually less expensive than dinner entrees. Second, it allows you to skip the all-night open bar. Third, the venue you're eyeing could be more affordable if you book it for a morning or early afternoon reception.
Frequently Asked Questions about Melbourne wedding venues
What does a typical Melbourne wedding venue cost?
Wedding packages are about 30–40% higher during peak season. Check out the average wedding cost in Australia.
What is the cheapest month for a wedding in Melbourne?
Wedding venues in Melbourne generally cost less if you get hitched in winter. The months of June to August are considered the off-peak season for weddings.
What is the most expensive part of a wedding?
On average, the wedding venue accounts for almost half of the entire wedding budget. This cost may include food, drinks, the wedding cake and hire items such as tables, chairs, china, cutlery and linen. Keep in mind that service fees and taxes may add another 30% or so to the initial quote.
How do you plan a wedding on a budget?
Working with a strict budget doesn't mean sacrificing your vision for the wedding. The surest way to reduce costs is to trim the guest list (think about who you really want to share your big day with) and avoid highly sought-after seasons. You may also want to look for wedding spaces that can host both the ceremony and reception to eliminate expenses for vendors who have to set up at both locations.
Is 2 years too long to plan a wedding?
Whilst most engagements last a year or less, how long you wait until getting married is really up to you. Two years is perfectly fine if a couple is long-distance, is trying to save more money for their nuptials or wants more time to research vendors. However, waiting too long could also mean that you end up adding more and more items to your wedding day and going over budget.
Book the perfect Melbourne wedding venue with VenueNow
Now that you know more about how to plan a wedding on a budget in Melbourne, it's time to start looking for the perfect venue. VenueNow has an extensive list of affordable venues for weddings of all sizes, whether you're planning intimate weddings or grand celebrations. With our easy-to-use search tool, you can filter some of the best indoor wedding venues by location, price, capacity and more. Plus, our expert team is always on hand to help you find the best possible deal for your big day.
Get your Melbourne wedding planning started today and find your perfect wedding venue at VenueNow!
Frequently Asked Questions
How much do Melbourne wedding venues cost?
Based on VenueNow's historic data, on average, Melbourne wedding venues cost between 150 per person and 225 per person. For example, a 100 person wedding would cost approximately 15000-22500. Costs may differ based on your food and beverage requirements, AV requirements, event date and time and the type of venue you decide to book.
What are the top Melbourne wedding venues?
Here are some of our favourite Melbourne wedding venues: 1. Eureka 89 2. Higher Ground 3. Rialto Vue Events 4. Harbour Kitchens 5. River's Edge Events 6. Alto Event Space 7. ZINC 8. Port Melbourne Yacht Club 9. Glasshouse by The Big Group 10. Cargo Hall
How do I find and book Melbourne wedding venues?
Finding and booking a Melbourne wedding venue is easy with VenueNow, simply follow these steps: 1. Enter Melbourne as your location and wedding as your event type into VenueNow's search engine. 2. Narrow down your search results by entering more filters such as number of people, event date, room layout and budget. 3. Send enquiries to venues to request pricing and availability (we recommend sending 3-5 enquiries to different venues to ensure you get the best price). 4. Review your quotes and connect directly with your favourite venues to book a site visit and finalise your booking. 5. Host your event!
How far in advance should I book a Melbourne wedding venue?
On average, VenueNow customers book a Melbourne venue 90 days in advance of the event. For larger events and event dates in December we recommend allowing additional time as there may be limited availability.
Can VenueNow help me find a Melbourne wedding venue?
We sure can! VenueNow's team of Venue Booking Experts can help you find the perfect venue, collect quotes from multiple venues on your behalf, negotiate the best price with venues and book venues, all for free. Simply send us your event brief and our team will be in contact with venue recommendations within 24-48 hours.
Wedding venues in other cities
Call our support team on
1300 647 488 during business hours AEST.
Discover Australia's Top Venues and Function Rooms
Top Suburbs for Events in Melbourne
© Copyright VenueNow 2023 | SPARE GROUP PTY LTD | ABN 22 607 830 302