Top Wedding Venues Sydney for Hire
Find, compare and book the best wedding venues Sydney has to offer with VenueNow, Australia's #1 venue hire experts. Discover the function venues, hotels, dedicated event venues, outdoor spaces and more in just a few clicks.
Best Sydney Wedding Venues for Hire
VenueNow is trusted by 5,000+ corporates & 150,000+ customers to find the right venue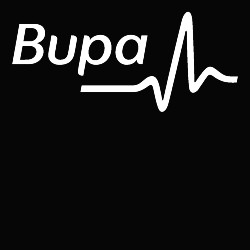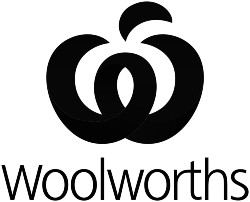 How much does a Sydney Wedding cost?
Calculate the price of your Sydney Wedding in under 10 minutes.
VenueNow is Australia's largest marketplace to discover and book the perfect venue for your meeting or event. It's the best and easiest way to search, compare and book venues for events ranging from birthdays to corporate meetings and everything in between.
Sydney Wedding Venue Hire Guide
Looking for picturesque wedding venues in Sydney? The NSW capital has heaps of fabulous wedding locations waiting to be discovered. From lush botanic gardens and waterfront venues with panoramic views to blank canvas spaces and luxurious ballrooms, there's something in Sydney to suit your vision.
Finding the perfect wedding venue can be a complicated process. VenueNow can help you make that all-important decision. Here's our handy guide to help you get started.
Different wedding styles for your Sydney wedding
There are hundreds of standout wedding styles to choose from. We've found that these three are particularly suited to wedding venues in Sydney:
Beach - From Bondi Beach to Avalon, this magnificent city offers hundreds of waterfront venues for a beach wedding. Decorate with a wooden archway, chalkboard signs, lanterns and pampas grass. When the sun goes down, illuminate the venue with lanterns or candles in jars for that ethereal glow.
Check out these 10 Dreamy Waterfront Wedding Venues in Sydney.
Rustic - Perfect for the great outdoors but easy to recreate indoors, a rustic theme will suit most wedding ceremony venues in Sydney. A colour scheme of earth tones, leafy floral arrangements, wooden furniture and DIY elements set a romantic and natural feel.
Contemplating a rustic theme for your big day? These are 11 Rustic Wedding Ideas for a perfect day.
Look to your roots - Why not pay tribute to your cultural heritage by styling your wedding around it? Traditional wedding ceremonies don't have to be stuffy or over-the-top affairs. Highlight elements from your and your partner's culture and put your spin on things to ring in a new marriage.
The Best wedding venues Sydney has to offer
These one-of-a-kind wedding venues in Sydney will turn your big day into an event your guests will be talking about for years to come.
Walsh Bay, Sydney NSW
Pier One Sydney Harbour is a picturesque waterfront venue that offers a range of outdoor ceremony locations and stunning views. It provides the perfect setting for an unforgettable wedding day. With its prime waterfront location, elegant white furnishings and spectacular views of Sydney's iconic Opera House, this one-of-a-kind venue will be the talk of the town for years to come.
L'Aqua | Sydney Wedding Venue
Cockle Bay Wharf, Darling Park, Sydney NSW
The L'Aqua is one of Sydney's most luxurious and intimate function and wedding venues, located on the rooftop of Cockle Bay Wharf in Darling Harbour. This venue offers a picturesque view over Cockle Bay with uninterrupted views of downtown Sydney - which means that guests will have an amazing time simply gazing at all the city has to offer!
Chowder Bay, Mosman NSW
The Sergeants Mess is a beautiful, restored heritage building sitting next to Camp Cove in Watson's Bay. This perfect setting for weddings and events overlooking Chowder Bay provides the stunning backdrop of Sydney's most gorgeous natural harbour across Rose bay on one side while providing spectacular views all around this magnificent city from its scenic vantage point.
Overlooking chowder bay with breathtaking views up into the heart of Sydney's expansive harbour that stretches out before you as far as your eyes can see; nestled at an unbeatable location right near camp cove between rosebay and Watson's bay- close enough to both but also hidden away just enough so not too many people know about it!
ivy | Sydney Wedding Venue
George St, Sydney NSW
The ivy Ballroom is ready to impress any wedding guest with its grand staircase, candlelit backdrop and stunning garden terrace. With up to 370 guests it's perfect for the bashful bride who dreams of a memorable entrance all throughout the night as she mingles in her bridal table surrounded by family and friends amidst elegantly simple surroundings or take advantage of our incredible stylists, florist and production support that will create your dream wedding on this beautiful space.
Dockside | Sydney Wedding Venue
Cockle Bay Wharf, Sydney NSW
Dockside is a stunning wedding venue, with breathtaking views of Darling Harbour. We're only moments away from the Sydney CBD but offer a diverse range of event spaces to suit all functions - whether you have 10 or 1200 people coming!
Dockside offers an outstanding location for your next special occasion right by Cockle Bay Wharf in Sydney's vibrant waterfront district. With sparkling water views stretching over Darling Harbour and close proximity to Central Station, Docksides provides function & spaces that are sure to impress at every turn - be it weddings receptions galas cocktail parties conferences formals or other celebrations.
George Street, Sydney NSW
Establishment is your go-to destination for the most elegant events Sydney has been waiting for. With award-winning restaurants, bars and a luxury hotel, Establishment in located right at the heart of all that's happening in Sydney CBD - the perfect location to host any event you have planned! They offer many different options from function spaces with marble credenzas and an alfresco terrace or even venues just right for weddings like The Ballroom which offers delicious food and stylish decor.
Circular Quay W, Sydney NSW
Campbell's Stores is a historic wedding venue in The Rocks, boasting unrivalled views of the Sydney Opera House and Harbour Bridge. This industrial-chic venue is an ideal place to host intimate or grand weddings for 5000 guests with world-class fare and exceptional service that can take your celebration from day to night.
Bicentennial Drive, Sydney Olympic Park NSW
Waterview in Bicentennial Park is a picturesque venue at Sydney's Olympic Park, where guests can enjoy the scenic backdrop of parkland and lakes. With enough space for up to 1500 people, all sorts of events are possible with Waterview such as conferences, business parties or cocktail gatherings. The venue also has private spaces that are perfect for weddings - from bridal showers and ceremonies to receptions! Depending on your event needs you may be able to customize decorations and catering options easily depending on what best suits the style you're looking for!
The Calyx | Sydney Wedding Venue
Mrs Macquaries Rd, Sydney NSW
Featuring stunning architecture and the Southern Hemisphere's largest living wall, The Calyx makes for an exquisite backdrop for your Sydney nuptials. Located inside the Royal Botanic Garden, this impeccable wedding venue offers picturesque views of the vast gardens and Sydney skyline.
12 Micron | Sydney Wedding Venue
Barangaroo Avenue, Barangaroo NSW
12-Micron is a stunning events and functions space that can accommodate any event, wedding or function you could hope for. With light-filled spaces, stylish finishes and amazing water views this venue has all the style your heart desires with half of Sydney's best restaurants waiting to serve up delectable food on location.
55 George | Sydney Wedding Venue
George Street, The Rocks NSW
Rydges Sydney Harbour hotel offers one of the city's most unique wedding venue experiences atop its intimate rooftop space, 55 George. The heritage-listed and picturesque setting is accompanied by unparalleled views that span both sides of the harbour to some of Australia's iconic landmarks: from Sydney's impressive CBD across to Sydney Opera House with a backdrop comprised only in part by awe-inspiring images like those seen on postcards around town.
Blue Street, North Sydney NSW
The Greenwood Hotel is an iconic setting for your next big event. Whether you're celebrating a milestone, planning a Christmas party, or throwing a wedding reception we have the perfect package to fit all tastes and budgets with flexible spaces that can accommodate parties of up to 1,400 guests. Our events team will ensure celebrations go off without a hitch so book now!
Mrs Macquaries Road, Sydney NSW
A hidden gem amongst the stunning foliage of Sydney's Royal Botanic Garden, Botanic House is minutes away from the CBD and offers a natural escape in city life. The new venue has been designed to take full advantage of its unique location with breathtaking garden surroundings; it features an expansive open-plan design streaming with natural light and a picturesque outdoor terrace offering views that will make your heart soar! Whether for events such as weddings or gatherings like corporate meetings, this space knows how to do things right.
Suakin Drive, Georges Heights NSW
If historic charm and five-star dining fare are high on your list of venue must-haves, this charming waterfront setting is it. Offering three atmospheric outdoor ceremony locations to choose from, flexible wedding packages and jaw-dropping views of Sydney Harbour, this stunning wedding venue will exceed all your expectations.
Verandah | Wedding Venue Sydney
Elizabeth Street, Sydney NSW
Verandah is a one-stop entertainment hub with delectable food, decadent cocktails and impeccable service. With an elegant interior that's versatile for any adventure, this intimate wedding venue offers several event spaces catering to work drinks, romantic first dates or celebratory milestones -- all while providing the best of Australian flavours in dishes from quick bites to languid feasts made with ethically sourced produce.
Art Gallery Rd, Sydney NSW
Whether you're looking to host an intimate gathering or planning a large and lavish party, Terrace on the Domain has the capacity for all styles of weddings and events. Located minutes from Sydney's CBD with views of rolling green lawns that are surrounded by iconic cityscapes, this leafy park oasis is just what your guests need to escape their busy lives. With glass windows bathing in natural light as well as contemporary design nestled seamlessly into lush garden surroundings; it offers everything our modern couples desire at one location!
George St, Sydney NSW
The stunning Tea Room QVB is the crown jewel of Sydney's historic Queen Victoria Building. With an elegant European ambience and features, this venue has enough space to accommodate any event you have planned that can be celebrated in style with friends or family. Located within the iconic building itself, The Tea Room QVB sets a scene for your special occasion whether it's planning your dream wedding or indulging into high tea at one of their luxurious tables!
Doody St, Alexandria NSW
The Venue Alexandria is Sydney's newest premium warehouse event space. It provides a blank canvas to host your next big event, including weddings and cocktail receptions with 1,000 guests or more! The venue offers ample car parking facilities for the convenience of all attendees as well as an on-site cloakroom facility so you can enjoy everything this beautiful building has to offer without carrying around anything extra.
The Spit, Mosman NSW
Orso is the perfect venue for a Sydney wedding. Located on Middle Harbour, just off of Mosman's Spit Bridge and in close proximity to the open water with beautiful views spanning sailing boats, pleasure craft, and cruisers alike. The expansive clear floor-to-ceiling windows provide natural light that can accommodate up to 250 guests at one time making it an excellent option for weddings large or small! Orso has its own beach where pelicans are often perched outside waiting patiently which makes them great photo opportunities during your event as well.
Hotel CBD | Wedding Venue Sydney
King Street, Sydney NSW
Hotel CBD's 4th Floor is a function and event space made for versatility. From weddings, product launches, and presentations to industry gatherings, birthday parties or private events it can be fully adaptable with black-out blinds, DJ booth stage and dance floor. With its cocktail bar menu designed by one-hatted chef Jeremy Strode, Fourth Floor has everything you need for your next party! Located on the 3rd floor of beautifully restored Hotel CBD, The Club Bar is the perfect place for post-work get-togethers, billiards games or your own fancy private party.
Kittyhawk | Wedding Venue Sydney
PHILLIP LN, SYDNEY NSW
Kittyhawk is a high-volume cocktail bar with an exquisite French restaurant menu. The Conservatory is the sun-filled room at the front of Kittyhawk's venue - easily customised for seated or cocktails affairs. It's semi-private and conveniently located right next to its spacious, well-stocked bar so you can quickly replenish your drink while basking in some serious french window views (which are also open if you want a nice natural breeze). This space works wonderfully for weddings, and mingling events such as birthdays and engagements but it has been known to host networking functions like Christmas parties too!
DARLING DRIVE, DARLING HARBOUR NSW
Located in a superb waterfront spot for weddings, overlooking Sydney's Darling Harbour precinct and situated next door to the entrance of the International Convention Centre Sydney on its first floor, Hard Rock Cafe is perfect for over 1100 guests. With prime waterfront views from its expansive wraparound balcony or cityscape vistas by looking out onto beautiful Darling Harbour at night-time as well as private dining spaces like The Live Stage Lounge - an awesome place where you can enjoy live music while sipping cocktails late into the evening!
Marine Parade, Watsons Bay NSW
Gather your closest friends and family for a magical evening at the exclusive Eastern Suburbs waterfront 1830's mansion that offers magnificently restored spaces, contemporary food and fabulous service. Your choice of an intimate dinner party or lavish celebration will make this venue one to remember with its wide variety of bespoke catering options from High Tea parties, breakfasts, and lunches to cocktail parties.
Queen Elizabeth Drive, Bondi Beach NSW
The iconic and historic Bondi Surf Bathers' Life Saving Club is now home to The Blue Room! With magnificent ocean views of Sydney's Eastern Suburbs, this stunning space has the perfect mix of relaxed beachside elegance. Hosting events ranging from engagement parties to Christmas gatherings, you'll be sure to have an unforgettable experience at our venue in Bondi Beach.
Wedding Venue Sydney | Barrack St, Sydney NSW
Located in a heritage-listed basement on Barrack Street, near Martin Place and Wynyard is Sydney's very own version of the legendary New York speakeasy establishment Employees Only. Located behind an unassuming psychic sign, this hidden gem offers cocktails by masters with signature tarot readings until early hours for those Sydneysiders feeling like they're in NYC! The majestic scene of dark timber, brass accents and plush green velvet will make you feel right at home as it's lit up beautifully by skylights inside what feels more like your best friend's living room than another stuffy bar.
Blank canvas spaces are some of the most sought-after wedding venues in Sydney. With its modern aesthetic, state-of-the-art facilities, fully equipped kitchen, open-air feel and event-ready furniture, The Studio is waiting for you to transform it into your dream wedding setting.
Top suburbs to book a Sydney wedding venue
With so many spectacular natural and man-made landscapes to serve as a backdrop for your nuptials, you won't run out of options for Sydney wedding venues. Start your search for wedding spaces in these neighbourhoods:
Sydney Harbour
Sydney Harbour is one of the most beautiful waterfronts on Earth and thus sought after by those planning to get hitched. Luckily, it also has some of the best outdoor and indoor spaces offering scenic views for your wedding photos.
Darling Harbour
If you want to get married at a waterfront wedding venue in Sydney, Darling Harbour is the place for you. With its prime location and stunning views of the iconic Opera House, this one-of-a-kind venue will be sure to make your wedding day unforgettable. Plus, it's just minutes away from some of Sydney's finest restaurants if you like to go all out for your big day.
Pyrmont
Sydney is a city with many suburbs, but few are as interesting and picturesque as Pyrmont. It's not hard to see why so many couples choose it for their wedding venue. Whether you want an intimate backyard ceremony or something more formal in front of the Opera House, this one-of-a-kind suburb has a setting for every type of couple.
Sydney CBD
Sydney CBD is home to some of Sydney's coolest bars that offer unique experiences and environments perfect for any occasion! From rooftop bars overlooking the iconic Sydney Harbour Bridge to quaint wine bars tucked away down laneways, these wedding venues provide an unforgettable experience whether you're celebrating your hen's night or after-work drinks with friends.
Sydney Royal Botanic Gardens
The Royal Botanic Gardens in Sydney is a great spot for your wedding. It is one of the most prestigious botanic gardens in the world and it contains all the plants from around Australia. The Royal Botanic Gardens was founded in 1816 and it has a lot of beautiful walking paths, lakes, and waterfalls.
The Rocks
There are many incredible wedding venues in the Rocks Sydney overlooking Sydney Harbour Bridge. The Rocks is a historic part of Sydney that was once the heart and soul of the city. It has many beautiful historical buildings, cobbled streets, delightful restaurants and cafes to explore before or after your ceremony.
Bondi Beach
Bondi Beach is a suburb of Sydney in Australia. It is about 20 kilometres to the east of the Sydney central business district and is home to a sandy beach that is approximately three kilometres long. On average, this beach attracts over two million visitors during the summer holidays season and 550,000 during winter.
Hills District
The Hills District is dotted with hidden gems that are a little more wallet-friendly than wedding reception venues in other Sydney neighbourhoods. We highly recommend this area for couples searching for a rustic wedding venue or a garden venue.
Western Sydney
With its hip neighbourhoods, beautiful botanical gardens and proximity to the Blue Mountains, you have a plethora of choices for wedding venues in Western Sydney. This culturally diverse and historically rich area is teeming with dreamy wedding spaces that cater to every budget.
Theme wedding ideas in Sydney
Your wedding theme will dictate every element of your big day — from the wedding venue to flowers to invitations. Here are some of our top picks for Sydney wedding themes:
Vintage - Start by choosing a decade to channel and go from there. Want to recreate the glamorous '20s? Subtle vintage accessories, white and gold elements, a beaded flapper dress, feathers and Art Deco graphics are must-haves.
Written in the Stars - For a modern take on the popular celestial wedding theme, use a blue-and-silver colour palette and galaxy-inspired elements. Glittering lights, a dress with star details and crescent moon motifs will leave your guests starry-eyed.
Nautical - A nautical theme perfectly complements the magnificent waterfront wedding venues in Sydney. Create a seaside vibe with shells, anchors, a blue-and-white colour scheme and sailing motifs.
How to plan an affordable wedding
Last but not least, here are some surefire tips for planning a wedding whilst staying within budget:
Prune your guest list
This is the first thing you need to do and the easiest way to keep your costs down. Trimming your guest list will allow you to consider smaller (and more affordable) Sydney wedding venues and reduce the cost of food, invitations, favours, and more.
Plan ahead
The earlier you start, the more time you'll have to research vendors and to find sales and discounts. It will also give you time to learn how to DIY your decorations or invitations.
Hire fewer vendors.
Look for vendors who can offer more than one wedding service. Perhaps the baker who makes the wedding cake also makes edible wedding favours. Or maybe the DJ can also host the reception. When you're able to get more from each vendor, you save on multiple delivery fees and other costs involved in hiring separate vendors for each wedding element.
Questions to ask your wedding photographer
Before you hire a photographer for your Sydney wedding, make sure you've asked these questions:
What's included in the package? Does the cost cover wedding day photos only or the engagement shoot as well? Does it include proofs, albums and film processing fees? Make sure you're clear on what is included in each photographer's package as this will make comparing wedding photography fees easier.
Have you shot at our venue or similar Sydney wedding venues before? Your wedding photographer should be prepared for any lighting and location-specific issues. Ask if the photographer will do a pre-wedding scout to look for interesting spots or check for light conditions.
How will you work with the wedding videographer? Your photographer and your videographer will have to coordinate closely. At the very least, they'll have to stay out of each other's shots during the wedding. Make sure that they are able to have a planning meeting in advance so that things run smoothly on the big day.
How to make every single moment memorable
Whilst your nuptials should first and foremost be about you and your spouse-to-be, you also want to throw a seriously epic party for your family and friends. Here are a few tips to make sure your guests have an unforgettable experience.
Be smart about seating - Make sure that each guest is seated with people of similar interests or experiences. Be especially strategic about seating singles. Who guests are seated with will make or break their experience of your big day.
Set up a charging station - This is a great way to show your wedding guests some TLC. It also ensures that they'll have enough battery life to keep taking photos of your wedding reception until the end of the festivities.
Skip traditions - There's no rule that says you have to do the garter toss or the matching bridesmaids' dresses. If you don't feel like the following custom, that's perfectly fine. It's your wedding, after all. Make your wedding extra memorable for everyone present by starting your own traditions.
Book your Sydney wedding venues today!
We hope this guide has helped you in your search for the perfect Sydney wedding venues. If you're looking for more inspiration, feel free to browse our directory of wedding venues around Australia.
VenueNow offers a wide range of affordable wedding venues in Sydney to help you celebrate your special day. With so many stunning locations to choose from, we're sure you'll find the perfect venue for your wedding
So what are you waiting for? Book your Sydney wedding venues today!
Frequently Asked Questions
How much do Sydney wedding venues cost?
Based on VenueNow's historic data, on average, Sydney wedding venues cost between 150 per person and 225 per person. For example, a 100 person wedding would cost approximately 15000-22500. Costs may differ based on your food and beverage requirements, AV requirements, event date and time and the type of venue you decide to book.
What are the top Sydney wedding venues?
Here are some of our favourite Sydney wedding venues: 1. Villa Orme 2. 12 Micron 3. Sergeants Mess 4. Orso Bayside 5. Dockside 6. The Tea Room QVB 7. View by Sydney 8. The Royal Botanic Gardens Sydney 9. HostCo 10. Ovolo Woolloomooloo
How do I find and book Sydney wedding venues?
Finding and booking a Sydney wedding venue is easy with VenueNow, simply follow these steps: 1. Enter Sydney as your location and wedding as your event type into VenueNow's search engine. 2. Narrow down your search results by entering more filters such as number of people, event date, room layout and budget. 3. Send enquiries to venues to request pricing and availability (we recommend sending 3-5 enquiries to different venues to ensure you get the best price). 4. Review your quotes and connect directly with your favourite venues to book a site visit and finalise your booking. 5. Host your event!
How far in advance should I book a Sydney wedding venue?
On average, VenueNow customers book a Sydney venue 90 days in advance of the event. For larger events and event dates in December we recommend allowing additional time as there may be limited availability.
Can VenueNow help me find a Sydney wedding venue?
We sure can! VenueNow's team of Venue Booking Experts can help you find the perfect venue, collect quotes from multiple venues on your behalf, negotiate the best price with venues and book venues, all for free. Simply send us your event brief and our team will be in contact with venue recommendations within 24-48 hours.
Wedding venues in other cities
Call our support team on
1300 647 488 during business hours AEST.
Discover Australia's Top Venues and Function Rooms
Top Suburbs for Events in Sydney
© Copyright VenueNow 2022 | SPARE GROUP PTY LTD | ABN 22 607 830 302