Top Workshop Venues Perth for Hire
Find, compare and book the best workshop venues Perth has to offer with VenueNow, Australia's #1 venue hire experts. Discover the top coworking spaces, hotels, serviced offices, conference rooms and more to book online in just a few clicks.
Best Perth Workshop Venues for Hire
VenueNow is trusted by 5,000+ corporates & 150,000+ customers to find the right venue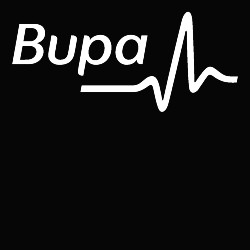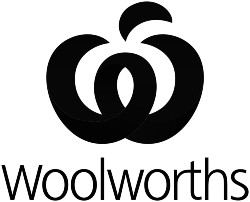 How much does a Perth Workshop cost?
Calculate the price of your Perth Workshop in under 10 minutes.
VenueNow is Australia's largest marketplace to discover and book the perfect venue for your meeting or event. It's the best and easiest way to search, compare and book venues for events ranging from birthdays to corporate meetings and everything in between.
Perth Workshop Venue Hire Guide
For a workshop to be successful, you need to set the proper atmosphere so that attendees are more focused on the tasks at hand. It all starts with having the right workshop venue. An event space should inspire each person to be more creative whilst also motivating the guests to work together for a common goal.
If you're looking for such a venue that offers room hire in Perth, you shouldn't have that much trouble finding one. There are plenty of venues located in the Western Australia capital that should meet your needs. Read on to learn more about finding your ideal workshop venue in Perth:
Where can I find the best workshop and conference venues in Perth?
Perth is known as the sunniest capital city in Australia. It's popular for being the "most isolated city in the world" since it's surrounded by nature, including amazing beaches and lots of green spaces.
Here are some Perth locations where you can find your next workshop venue:
Perth CBD
When it comes to business, where else should you go in Perth WA but the central business district? Perth CBD offers you an ideal location for corporate events and meetings. You'll find various business hotels with a variety of spaces you can use for private functions and corporate events.
Hotels usually have conference rooms, ballrooms, restaurants and bars where you can book your workshop. You can also find a wide array of dining options in Perth where you can hold business meetings, seminars and team-building sessions. Perth CBD is also filled with different indoor and outdoor meeting spaces that can accommodate a small group event to a large-scale business function.
Northbridge
Northbridge is another prominent area in Perth where you can find your ideal workshop venue. The presence of colleges and universities makes the area an attractive place for businesses to set up their headquarters. If you prefer a place with a more business-like atmosphere, you can book one of the many offices, boardrooms, meeting rooms or conference venues in the city. For a more casual feel, you can hold your workshop in cafes or restaurants.
Northbridge is also known for its arts and culture scene. Perth Cultural Centre is home to a number of modern art galleries your guests can visit after your event. If it's fun and excitement you're after, your guests will also enjoy Northbridge's popular pubs, chic cocktail lounges and high-end bars.
East Perth
East Perth is a suburb of the city of Perth in Western Australia. It's well known for its hospitality and arts scene, with plenty of restaurants, bars and cafes to choose from. If you're looking for a venue that offers room hire, East Perth should be high on your list! Whether you need space for your workshop or want to hold a private function like a business meeting or seminar, there are many facilities available at affordable rates in this area including
Inner Perth
Perth's inner suburbs offer a more urban and hip environment. This should bode well for young employees as well as older ones who want to know what the kids like today. Inner Perth offers plenty of interesting locations. It's the place where you can find your ideal workshop venue with lots of entertainment options and amazing restaurants within walking distance.
Perth Airport
If you're looking for a less conventional location but still within Perth city limits, consider holding your workshop at the Perth airport. This area is known for being the hub of international arrivals in Western Australia. The area has many facilities that are perfect for workshops, such as meeting rooms, restaurants, bars and lounges.
The great thing about the airport is that it's also a popular tourist attraction, so you can tie in your workshop or conference with a sightseeing tour to get the most out of your event. That will really help make your workshop memorable.
South Perth
South Perth is ideal if you want your guests to feel closer to nature. This area offers fresh air and peaceful surroundings, which can help put your mind at ease after a tiring day of planning or hosting a workshop. You'll also find hotels, cafes, restaurants and bars here, as well as parks where you can hold a creative workshop and then head out to enjoy the nightlife in the city centre.
Swan River and Riverside
For something different, consider holding your workshop in the Swan River and the Riverside. It's an excellent venue for those who want to have a relaxed day with a pleasant view of nature and water activities. You'll find many luxury hotels where you can stay overnight after your workshop to enjoy Perth city at night. The nearby open parks are also a great spot for outdoor activities.
Perth's Outskirts and the Countryside
If you're looking for something more serene but still fun, consider holding your workshop at one of Perth's outskirts or in the countryside. You'll find many hotels close to wineries, breweries, and entertainment venues where you can enjoy some food, drinks and fun activities.
The countryside is also a great venue for more adventurous workshops. You can schedule an outdoor activity to explore the region's facilities, such as visiting local farms or learning how to fish and collect honey.
Crawley
Crawley is a haven for artists and designers who sell their goods in vintage shops, art galleries and boutiques you won't find anywhere else. This can be a good place to do a product launch or similar business events.
Subiaco/Swan Valley Area
Art lovers will love the Subiaco/Swan Valley area for its art galleries, cafes, restaurants and bars. The area is also known for being home to the local theatre community. If you want a corporate event that's a little more laid back than usual, this can be a good place to hold your workshop or office party.
This area is also home to some of the best golf courses on this side of Australia. You can arrange a meeting in one of the venues where guests can play a round of golf while talking business. Swan Valley is the place to go for conventions and trade fairs. This area has modern conference centres that can accommodate large crowds.
West Perth
West Perth is one of the most popular destinations in all of Perth, located just 2km down the street from the CBD. West Perth is especially good for those who are searching for a unique venue that can host large events such as conferences. The area offers a lot of historic architecture and is also home to museums and galleries, art studios and antique shops as well as cafes, restaurants and bars.
What should I look for in a Perth workshop venue?
Take some time to make a list of what you need or expect from a venue and the style you're going for. This will help ensure that your workshop will be a success.
Location
Do you want to hold your workshop in the city, or are you willing to travel a bit further away from the hustle and bustle of the city centre and be nearer to nature? Consider these aspects when choosing a venue.
Capacity
Is your workshop for 25 people or 200 people? You'll also want to consider how much space you need. For instance, is it enough space if the workshop attendees sit in a circle? If not, will they fit standing up instead of sitting down?
Flexibility
Your venue should be flexible, meaning that it can be modified if necessary. You may need to divide the space into smaller areas or rooms so movable partition walls are definitely welcome. Ideally, you should have some leeway to change or rearrange the layout of the conference room or venue.
Accessibility
Related to location, you should book a venue that is easily accessible by foot, private vehicle and public transportation. The easier it is to get to the workshop venue, the more guests will attend.
Accessibility also entails inclusivity. By that, we mean wide doorways, access ramps and elevators are available for wheelchair users. You should also provide large print materials for the visually impaired and a hearing loop for the hard of hearing.
Budget
You should also look at the budget as it may determine where you end up holding your workshop. The cost of renting venues can vary depending on their capacity, flexibility, amenities and location.
Amenities
Choose a venue that has everything you need to successfully conduct your workshop. You'll want to make sure that the venue has a large, well-lit meeting room with big windows and natural light. You should also have the latest technology available so you can present your workshop well. This includes having projectors, flip charts, writing materials, whiteboards, interactive tables and a business-grade internet connection.
Catering
Depending on the type of venue you choose for your workshop, in-house catering may be offered (such as a hotel boardroom). Other venue types such as co-working spaces or serviced offices tend to partner with external caterers who offer a range of food and drink options, typically a combination of breakfast, lunch and afternoon tea, plus coffee and tea.
On-site or nearby accommodation
One advantage of holding your workshop in or in the vicinity of hotels is that you'll have on-site or nearby accommodation. You don't have to worry about guests coming in late or getting lost.
Discover more workshop venues in Perth WA
Searching for the right workshop or seminar venue for your event can be daunting if you have no clue where to start. VenueNow is here to give you a helping hand. Search and book Perth's best venue hire locations now!
Frequently Asked Questions
How much do Perth workshop venues cost?
Based on VenueNow's historic data, on average, Perth workshop venues cost between 85 per hour and 120 per hour. For example, a 8 person workshop would cost approximately 680-960. Costs may differ based on your food and beverage requirements, AV requirements, event date and time and the type of venue you decide to book.
What are the top Perth workshop venues?
Here are some of our favourite Perth workshop venues: 1. The Executive Centre Perth 2. Crowne Plaza Perth 3. Liberty Serviced Offices - 37 St Georges Terrace 4. Liberty Serviced Offices - 53 Burswood Rd 5. Crown Perth 6. Fraser Suites Perth 7. Leeder House 8. Victory Offices 2 The Esplanade Perth 9. Liberty Serviced Offices - 197 St Georges Terrace 10. QT Perth
How do I find and book Perth workshop venues?
Finding and booking a Perth workshop venue is easy with VenueNow, simply follow these steps: 1. Enter Perth as your location and workshop as your event type into VenueNow's search engine. 2. Narrow down your search results by entering more filters such as number of people, event date, room layout and budget. 3. Send enquiries to venues to request pricing and availability (we recommend sending 3-5 enquiries to different venues to ensure you get the best price). 4. Review your quotes and connect directly with your favourite venues to book a site visit and finalise your booking. 5. Host your event!
How far in advance should I book a Perth workshop venue?
On average, VenueNow customers book a Perth venue 90 days in advance of the event. For larger events and event dates in December we recommend allowing additional time as there may be limited availability.
Can VenueNow help me find a Perth workshop venue?
We sure can! VenueNow's team of Venue Booking Experts can help you find the perfect venue, collect quotes from multiple venues on your behalf, negotiate the best price with venues and book venues, all for free. Simply send us your event brief and our team will be in contact with venue recommendations within 24-48 hours.
Workshop venues in other cities
Call our support team on
1300 647 488 during business hours AEST.
Discover Australia's Top Venues and Function Rooms
© Copyright VenueNow 2022 | SPARE GROUP PTY LTD | ABN 22 607 830 302