Conferences are a necessity of a professional, adult existence. They can be a great way to gather like minds, discuss and learn. They can also be lacklustre, usually because it's being hosted in a beige room, with uncomfortable chairs and zero facilities. Chances are, you've been present in one or two conference venues where your mind has wandered off... I wonder what I'd look like as a man/woman? How many islands are there in French Polynesia? Maybe I'll get Hawaiian pizza for dinner. I wonder if Hawaiians eat Hawaiian pizza? And so on.
Avoid the brain drain, grab some inspo and host your next event at one of these amazing conference venues in Melbourne.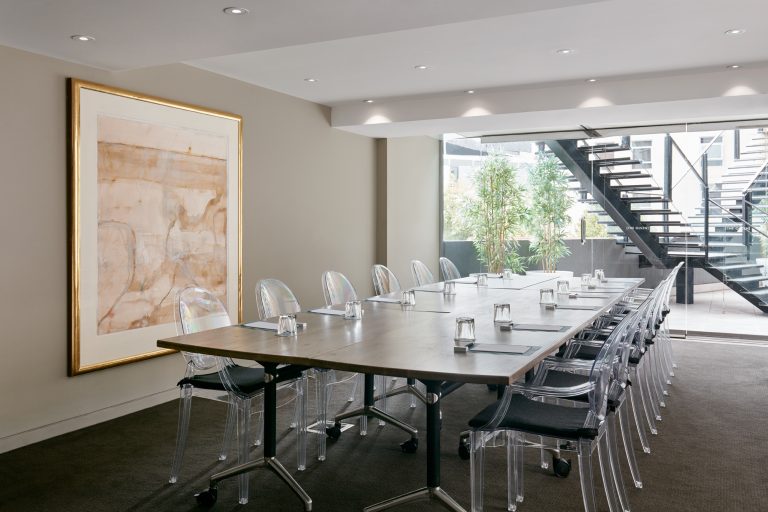 The Olsen This Art Series Hotel in South Yarra has a number of individual spaces that will match whatever tone you're trying to set. The Gallery rooms are light, open and airy spaces. The hotel features stunning works by renowned artist John Olsen. The 'Dare' room, alternatively, is a sparse, secluded space. It's perfect for those closed seminars where delegates have got a bit of work to get through.
The Olsen
South Yarra
Packages start at $90pp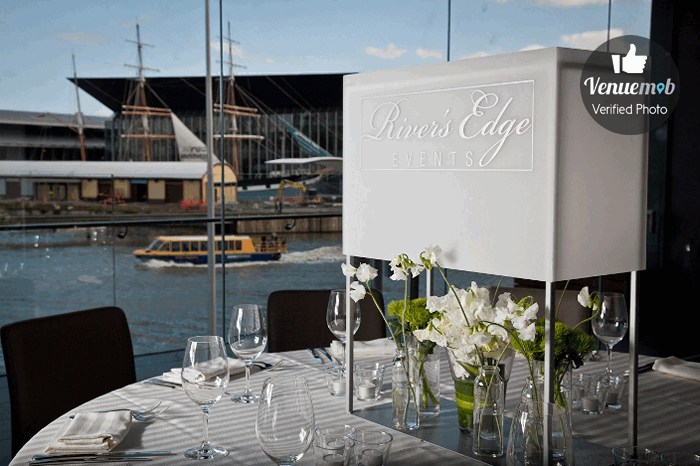 River's Edge Events Located inside the World Trade Centre building, River's Edge is in the perfect spot for a conference: close to the CBD, light-filled space with 180-degree views of the Yarra River. The space can be configured to accommodate large or small groups. The best bit - the food. You can opt for either a day or breakfast conference, with a menu to match.
River's Edge Events
Docklands
Packages start at $45pp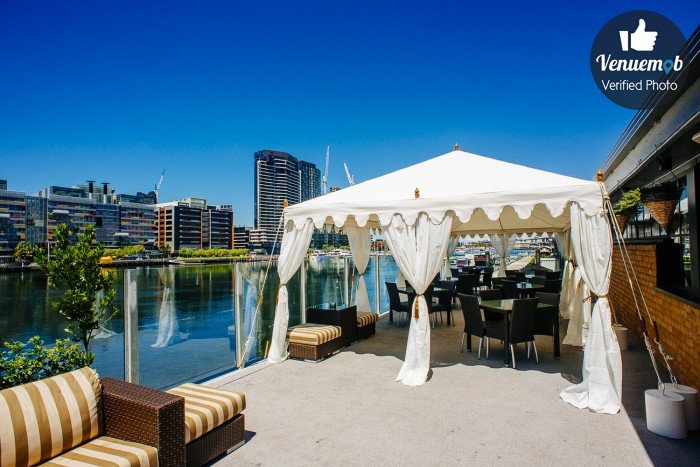 Woolshed Like a phoenix, Woolshed is back, better than ever. After that unfortunate fire last year, Woolshed has completely refurbed and refreshed its look, ready for conferences and seminars. Some things have remained the same, however: the top location, the lovely view, the commitment to good service.
Woolshed
Docklands
Packages start at $45pp
How much does a conference venue cost?
Calculate your event cost in under 5 minutes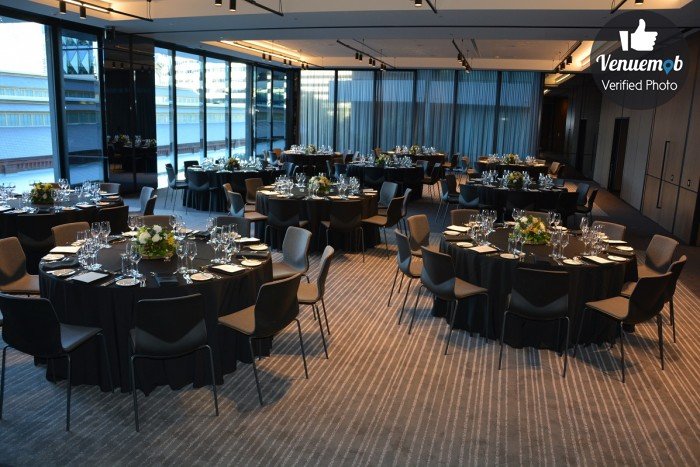 The Events Centre: Collins Square Sleek, stylish, modern and pragmatic (the name, that is.) Events Centre in Collins Square is a purpose built venue whose main business is conferences and events. So, you know that they would have the latest equipment and the most helpful staff for your next conference.
The Events Centre: Collins Square
Melbourne
Packages start from $70pp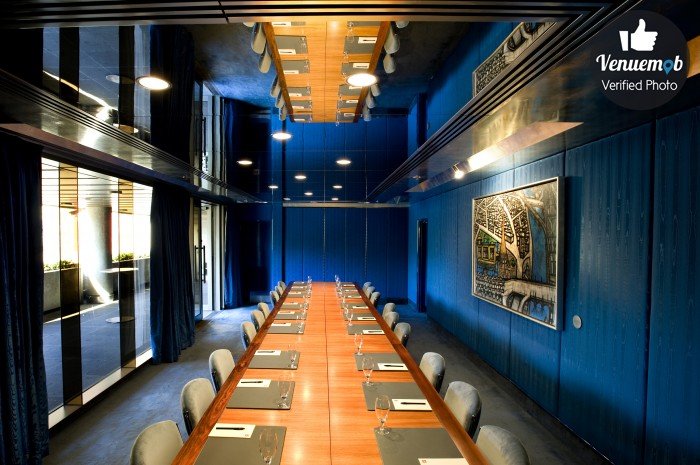 Arts Centre Melbourne The spire that lights up the Melbourne night sky is as iconic as the MCG, or the line at Chin Chin on a Friday. But fun fact; did you know that the spire represents a ballerina's skirt? I know, right? Clever. The Arts Centre also has a number of clever and beautifully refurbished meeting and seminar rooms, ready to be booked. After one day of a conference or meeting, you'll be rushing online to order velvet wallpaper for your bedroom.
The Arts Centre
Melbourne
Packages start at $79pp.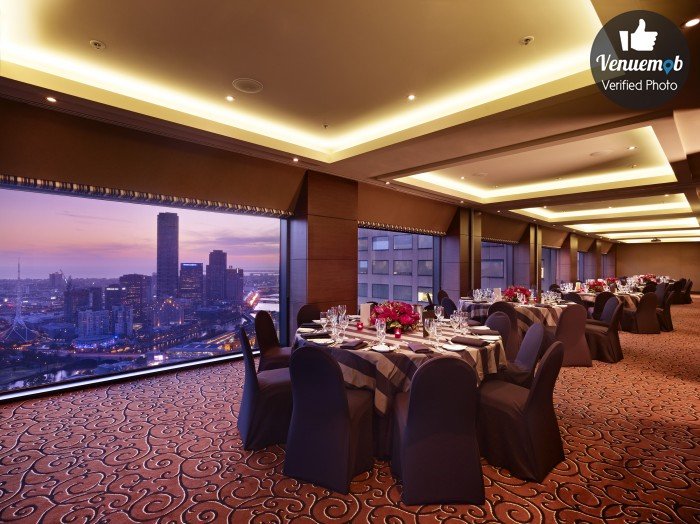 Sofitel Melbourne on Collins Need to bring a car into your conference? No, seriously. The Sofitel has a variety of auditoriums, meetings rooms (with dynamite views of the city) and even a ballroom that has access to a car hoist. So, even if your presentation is on the visualisation of data analytics, but you're super proud of your new Peugeot 2008, bring it along. C'est très impressionnant.
Sofitel Melbourne on Collins
Melbourne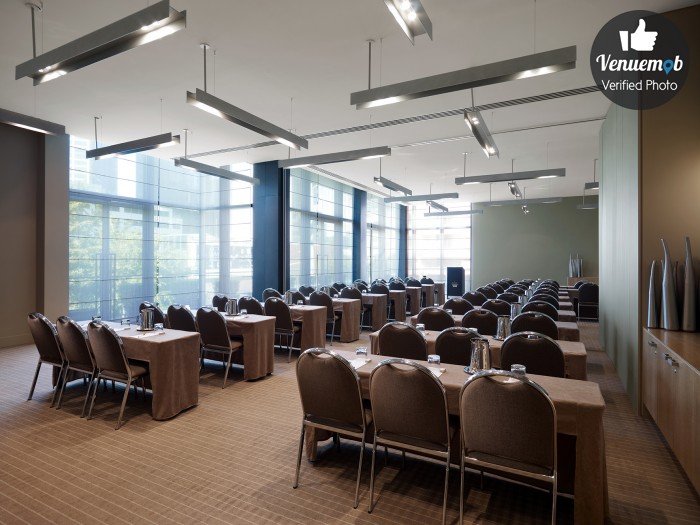 Crown Melbourne Everyone knows what Crown is. It's the glitzy and glamorous hotel, casino and frequent host to pretty much every televised awards show. What people may not know is that it also has a plethora of meeting, conference and seminar spaces to suit various budgets and briefs. If you've got a conference big enough, you can even host your conference in the same room as where The Logies are held: the Palladium.
Crown Events and Conferences
Melbourne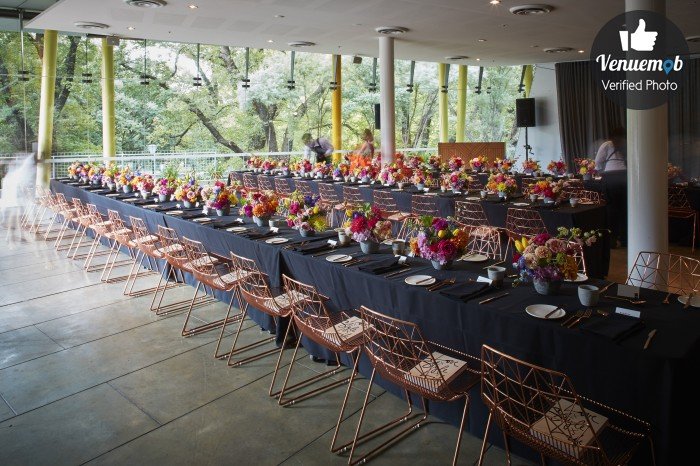 Melbourne Museum We always tell kids that learning is fun. Double down your fun by holding your conference or seminar in Melbourne Museum. There are a bunch of spaces to chose from, each as unique and interesting as the next. Combine this setting with delectable food and you've got yourself a top notch conference. Top tip: Melbourne Museum always have a booking perk or three available.
Melbourne Museum
Carlton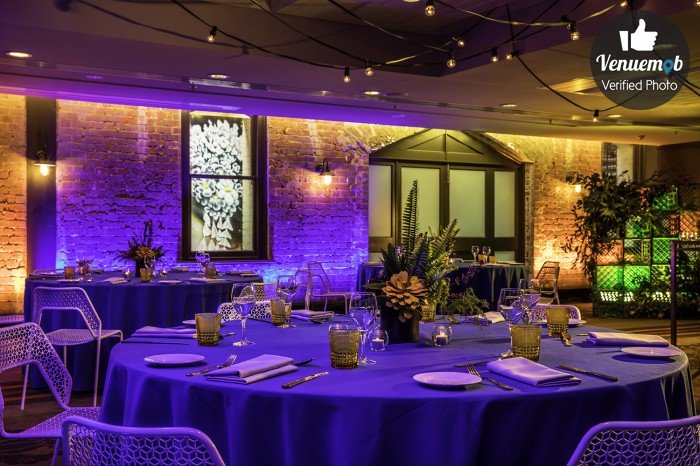 InterContinental Melbourne Even just standing out the front of the InterContinental Melbourne at The Rialto, you can't help but be impressed. It has a stunning facade, with incredible period details. InterContinental celebrate these details throughout the hotel, including in a number of conference and seminar rooms. The laneway rooms keep it interesting, with an outlook of the historic alley, adorned with street art.
InterContinental Melbourne The Rialto
Melbourne
Want to keep browsing? Click here to explore more options for conferences in Melbourne >>
Looking for an event venue to hire?
VenueNow has you covered with over 2,000 venues across Australia ranging from large event spaces to small meeting rooms. Find your perfect venue for hire faster than anywhere else.
Call our support team on
1300 647 488 during business hours
AEST or chat online.
© Copyright VenueNow 2020 | SPARE GROUP PTY LTD | ABN 22 607 830 302