Discover the top Mosman venues. Find, compare and book the best bars, restaurants, hotels, meeting rooms and much more at the best price with VenueNow, Australia's venue hire experts.
Top Mosman Venues for Hire
VenueNow is trusted by 5,000+ corporates & 150,000+ customers to find the right venue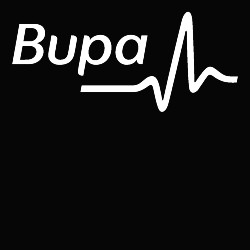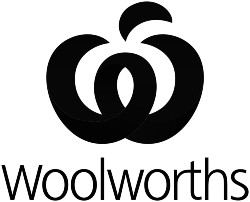 Top Function Rooms Sydney by Event Type
Mosman Venue Hire Guide
Mosman is a suburb of Sydney, in the state of New South Wales, Australia. Mosman is located approximately seven kilometres northeast of the Sydney central business district and covers an area of 2.2 square kilometres. It sits on the northern shoreline of Port Jackson (also known as Sydney Harbour).
Home to a lot of event spaces such as the Athol Hall and the Gunners' Barracks, it is the perfect place for your next event! Learn more about the different landmarks and event spaces in Mosman below.
Landmarks located near Mosman, NSW
You can do practically anything in this part of the city - from visiting the popular Taronga Zoo, shopping and dining in some of cafes, restaurants, and bars, to enjoying the spectacular views of the Sydney Harbour Bridge. Mosman is really a must-visit place in Sydney and is the perfect venue for your next gathering!
Sydney Harbour Bridge
The Sydney Harbour Bridge is a steel through arch bridge across Sydney Harbour, linking the north-western suburbs of Dawes Point and Milsons Point in the city's central business district. The dramatic view of the bridge, the harbour, and the nearby Sydney Opera House is an iconic image of both Sydney and Australia.
Taronga Zoo is the largest zoo in Australia and one of Sydney's most popular tourist attractions. It's home to more than 8000 animals from 650 species, many of them endangered or threatened. It also has a large children's playground, restaurants, shops and animal shows in the venue.
Military Road is a street in Sydney, New South Wales. It was originally built by convicts as part of the military line that stretched from Parramatta to Georges Head and eventually became one of the main routes into Sydney from the northwest. Today it's a busy commuter road linking Northbridge with Pyrmont and Darling Harbour. There are many shops on Military Road, including cafes, restaurants, and bars for commuters to stop before heading home or returning to work. The street also has an impressive row of historic terrace houses (mostly Victorian style) on its eastern side which dates back more than 100 years and gives visitors a glimpse into what housing used to be like in its heyday.
Balmoral Beach is a popular beach in Sydney, Australia. It is located on the Pacific Ocean side of Middle Harbour and extends from Balmoral to Northbridge, and also includes Barrenjoey Headland. This location offers stunning views of Sydney's skyline across the harbour from many vantage points including Whale Rock lookout with its panoramic view stretching over the entire eastern suburb coastline.
Ashton Park is a large, historic park in the Sydney suburb of Mosman. The land was originally granted to John Ashton in 1807 by Governor Lachlan Macquarie and named after him. The property remained in the family until it was purchased for public use as a recreation area and renamed Ashton Park in 1929.
Ashton Park features many historic sandstone buildings including an old stone cottage that houses a museum with displays about life on Sydney Harbour at various times during its history. There are also gardens, tennis courts, and other recreational facilities available for visitors to enjoy while they explore this green space.
Athol Hall
Athol Hall is a charmingly restored heritage venue located in front of Athol Hall beach and surrounded by serene nature. The venue was originally used as the headquarters of the Royal Australian Navy until the Department of Defence moved to new premises in 2009. The building was later turned into an event space, accommodating up to 1000 guests.
Athol Hall has been used as a location for many functions including weddings, conferences and concerts throughout its history but it now operates as a function venue available for hire where guests can enjoy full catering facilities while also taking advantage of Athol's unique features such as the high ceilings, stone walls and views of the Sydney Harbour, including the Harbour Bridge and Opera House.
Events to have in Mosman, NSW
With a location on Sydney Harbour that is picture-perfect, the suburb of Mosman is delightful and great for holding events. The event spaces in Mosman cater to every type, may it be a big event such as your wedding ceremony and wedding reception or simply Friday night drinks with friends, Mosman truly has it all!
Here are just some of the events you can hold in this part of the city.
Wedding ceremony and reception
Mosman has many functions that it offers and weddings are a popular one. The great thing about this area is that you can find the perfect venue for your wedding ceremony and reception without having to spend too much.
For example, the location of the wedding in Mosman is perfect for a dream outdoor ceremony. The stately gardens at Athol Hall offer the ideal setting for couples to say 'I do', surrounded by lush green lawns and sweeping views of the Sydney Harbour. With years of experience hosting weddings, Athol Hall can provide a bespoke package that suits your requirements. Also, with Athol Lawn being available for hire, you can have your event in the same location, with the flexibility of adding a post-event package or tailoring your own to make your special day even longer and give you and your guests the chance to make use of the lawn and its beautiful surrounds.
Birthday celebrations
For a birthday celebration with a difference, look no further than Mosman. There are several options for you to choose from, whether you're looking for an intimate gathering or a large party.
Cocktail party
A cocktail party is a type of social event where guests may be invited for drinks and light appetizers. It is a more casual event than a formal dinner party, but in most cases is more elegant than a backyard barbecue.
In Mosman, Sydney Harbour has many great venues to host your cocktail event. You can hire your own venue or book space with one of the many restaurants that specialize in catering to events which you are able to have at their facilities.
Corporate events
The idea of a corporate event is to take away the formalities of precise speeches and let guests have a more relaxed time. You can hold a corporate event for new partnerships, a product launch, staff orientations or yearly celebrations. Mosman has many venues that can host your event no matter how big it is.
Christmas party
Christmas is the time for celebration and family gatherings. With a long history of hosting Christmas celebrations, it's little wonder that Mosman has an abundance of wonderful venues to host your event. With many restaurants on the harbourside of Sydney, these restaurants are perfect for a Christmas party!
Things to consider when booking your next venue
Hoping to host your next event in this area but don't know where to start? Here are some factors to consider when choosing event spaces for your next event.
Capacity
Reviewing the venue's capacity prior to booking is important especially if you are looking for a specific type of experience or wedding reception.
Venue Type
There are a variety of venue types that you can host events at, each one providing different kinds of experiences and catering needs that can suit your style. So decide first what kind of venue you're looking for and work from there. Do you need a dining room for your birthday party or an outdoor venue for your wedding? The options are endless!
Venue Location
When choosing a venue in Mosman, NSW for events like a wedding or even a corporate team building, ask yourself if you have specific needs. For instance, if you're looking for an outdoor venue that requires no space rental fee then perhaps consider booking at a park or garden area in Mosman. But if you are planning to have your wedding reception at the waterfront, then look for venues near the harbour.
Food Services
Hiring a caterer is an important decision as it can help with the overall outcome of your event or wedding reception. Ask yourself questions like: What kind of food and beverage do you want to serve? Do I want a sit-down meal or buffet? Take note that some venues offer different packages for your special day, so don't forget to inquire!
Entertainment
Need the perfect venue to rent for your next function or corporate event? Make sure you research first on different venues with their offered services and rates. It's important to look into a venue's features and what it can offer before making any decision. Some spaces are equipped with facilities and services that you might find useful at your next events, such as an audio system and a dance floor for you and your guests to enjoy!
Book your Mosman, NSW venue today!
With such a stunning selection of function venues in Mosman, NSW you are sure to find one that suits your needs. Whether it be an intimate cocktail party or a big Christmas party with lots of people under one roof, you'll have no problems finding the perfect spot for your next event. From luxury lounges to small cafés, there are dining options for every budget and taste. Contact any of these venues and start your planning today!
Call our support team on
1300 647 488 during business hours AEST.
Discover Australia's Top Venues and Function Rooms
© Copyright VenueNow 2022 | SPARE GROUP PTY LTD | ABN 22 607 830 302