Discover the top North Sydney venues. Find, compare and book the best bars, restaurants, hotels, meeting rooms and much more at the best price with VenueNow, Australia's venue hire experts.
Top North Sydney Venues for Hire
VenueNow is trusted by 5,000+ corporates & 150,000+ customers to find the right venue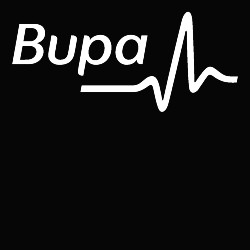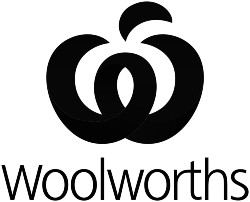 Top Function Rooms Sydney by Event Type
North Sydney Venue Hire Guide
North Sydney is a town in New South Wales, Australia. It is located on the northern side of Sydney Harbour and faces out towards the Tasman Sea. North Sydney has many great function venues for your next events and this guide will help you through your search for the perfect venue.
Why should you have your next event in North Sydney venues?
The North Sydney area is a hub of the conference and hospitality industry. Miller Street makes up the spine of this district, with many well-known restaurants, cafes, bars and shops in close proximity to all major transport options for visitors coming into town. St Leonards Park on the other hand has gone from being just an office location to become another popular spot frequented by locals at lunchtime who enjoy its scenic gardens overlooking Pittwater Bay which provide shelter against harsh weather conditions that are prevalent during the winter months here in Australia - perfect if you're looking for some peace away from your busy day!
The great thing about North Sydney is the fact that it has a ton of different things to do in close proximity. You can visit the Maritime Museum and see the picturesque views of Sydney Harbor as well as a lot of old ships, aircraft, and trains. They have events throughout the year with special exhibits along with some cool multimedia presentations.
There are a number of function venues in North Sydney to choose from for every event type! The location has a lot of different restaurants and bars as well so if you want to have a great night out then it is a good idea to come here. On the serious side, function and meeting rooms are also available if you are in search of venues for your next business event.
Event types you can have in venues in North Sydney
North Sydney caters to every event type, from family and friend get-togethers to corporate meetings and conferences. Here are just some ideas on what event type you can have in one of the many function venues in North Sydney.
Wedding reception
There are many North Sydney venues that make a spectacular wedding reception spot. Whether it's a small wedding with just family or a wedding with up to 300 guests, North Sydney has plenty of venue options for your big day.
You have the choice of a garden, an ocean view or a high rise with some incredible views of the harbour. No matter what type of wedding reception you are planning, there is definitely a function venue in North Sydney that will suit your needs and preferences!
Check out the different wedding reception venues in and around North Sydney.
Christmas party
From world-class hotels to boutique bars and local watering holes, there's no shortage of brilliant Christmas party venues in North Sydney. Whether you're looking to celebrate the holidays with a laidback dinner or an all-night party, there are plenty of North Sydney function rooms that will cater to your holiday bash!
Check out the different Christmas party venues in and around North Sydney.
Birthday party
When you have your birthday party in North Sydney, there are just so many different options to choose from! If you would like to have your party at a restaurant, then the Greenwood Hotel or The Green Moustache are good choices. If you're looking for a more intimate setting, then why not consider The Sky Room. You can even host your party onboard Rosman Cruises!
Ultimately the perfect choices for your birthday parties are always going to depend on how big of an event and what theme you want to achieve.
Check out the different birthday party venues in and around North Sydney.
Cocktail party
North Sydney is full of amazing cocktail party function venues. Whether you prefer a pub atmosphere or a snazzy nightclub, there's something for everyone!
Check out the different cocktail party venues in and around North Sydney.
Engagement Party
Engagement parties are a great opportunity to celebrate your upcoming nuptials with close family and friends. North Sydney has a number of function venues that would be perfect for your engagement party, from restaurants and bars to hotels and even cruise ships!
Check out the different engagement party venues in and around North Sydney.
Corporate events
Of course one of the main reasons to have an event in North Sydney would be for business purposes. If this is your case, then you are in luck!
Corporate events can be made much more successful if held at private locations in North Sydney. Properly designed corporate event spaces provide a professional setting for your business functions and can enhance those with ambience and an air of professionalism. North Sydney has a number of function rooms for all your business conferences, corporate lunches, networking events and client entertainment.
Check out the different corporate function venues in and around North Sydney.
Venues in North Sydney
North Sydney has a lot of places to host events, but finding the right one for you can be tough. You need to know what kind of event it is so that you're sure which place will work best. Some venues are big and some small; others in between size-wise with certain amenities like catering or space outside for tents. But not to worry, function venues in North Sydney have a little bit of everything! These are some of the venues to consider when planning your next function in the area.
Function rooms
Consider having your next event in one of North Sydney's function room venues. No matter the event type, function rooms are large enough to comfortably hold a lot of people. Catering and bar service is often included in the price of your booking, making it an affordable option for your event. It can be rented out for events such as birthdays, conferences, weddings, corporate gatherings or cocktail parties. In fact, we've seen some pretty interesting combinations here!
Check out different function rooms in and around North Sydney here.
Hotels
North Sydney has a lot of hotels for you to choose from when hosting an event. Hotels in North Sydney are great for a night out with friends, for professional gatherings or for your wedding reception! As you know, hotels have been operating under strict service standards and they are also places where you will find practically everything from in-house bar and catering to entertainment! So you and your guests will surely enjoy your next function!
Check out different hotel venues in and around North Sydney here.
Restaurants and cafes
Restaurants or cafés are a great option for smaller events. You can create that personal, intimate setting you want and enjoy a delicious meal at the same time!
Check out different restaurants and cafes in and around North Sydney here.
Meeting rooms and office spaces
Meeting rooms are a great choice when planning your next North Sydney function. They are usually smaller than function venues and have their own unique characteristics like being in the mountains or by the beach! North Sydney CBD has a variety of meeting rooms and office spaces that can accommodate small to medium-sized groups. Meeting rooms provide a private space for meetings, interviews, seminars, workshops or brainstorming sessions.
Check out different meeting rooms in and around North Sydney here.
Cruises
Even though North Sydney has a ton of hotels to choose from, sometimes you just want to be able to get everyone together in one place. Hiring a boat can seem like the best option for your next big celebration!
Book your function venues in North Sydney today!
Make your next event a memorable one, and go through the different function venues on VenueNow. We have all the function venue options so you can create your next unforgettable experience. Check out venues like a garden, an ocean view and bar area or even a high rise with waterfront views. Our venue listings are extensive we can't wait for you to come!
Call our support team on
1300 647 488 during business hours AEST.
Discover Australia's Top Venues and Function Rooms
© Copyright VenueNow 2023 | SPARE GROUP PTY LTD | ABN 22 607 830 302