Top Wedding Venues Brisbane for Hire
Find, compare and book the best wedding venues Brisbane has to offer with VenueNow, Australia's #1 venue hire experts. Discover the function venues, hotels, dedicated event venues, outdoor spaces and more in just a few clicks.
Best Brisbane Wedding Venues for Hire
VenueNow is trusted by 5,000+ corporates & 150,000+ customers to find the right venue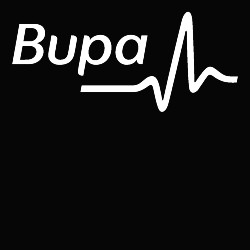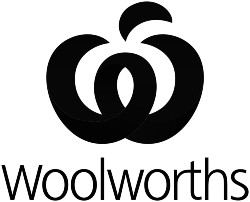 How much does a Brisbane Wedding cost?
Calculate the price of your Brisbane Wedding in under 10 minutes.
VenueNow is Australia's largest marketplace to discover and book the perfect venue for your meeting or event. It's the best and easiest way to search, compare and book venues for events ranging from birthdays to corporate meetings and everything in between.
Brisbane Wedding Venue Hire Guide
Planning a Brisbane wedding can be overwhelming. With all of the different decisions you have to make, it's easy to get lost in the details. You want everything to be perfect and that is hard when there are so many options! That is why we created this ultimate guide on hosting a Brisbane wedding.
In this guide, we will provide tips for planning your wedding, from deciding which reception venue suits your needs best to how to host a fabulous wedding on a budget. We hope that after reading this guide, you'll feel more confident about making these important decisions for yourself! Let's get to it!
What should I consider before hiring Brisbane wedding venues?
Brisbane is a beautiful city with many quality venues for your wedding ceremony and reception. However, before hiring one of these Brisbane wedding venues, you should do your due diligence and make sure that the venue will be able to provide all of the services you need on your big day.
Make a list of everything you need from a wedding venue in order to host the perfect event. Then write down all your favourite wedding venues and see if there's at least one that ticks all the boxes.
To help you on your wedding planning journey, consider these factors before hiring a Brisbane wedding venue.
Venue features
What do you need from your wedding venue in Brisbane city? A sizeable dance floor? A courtyard where you can set up a marquee? A cocktail bar? Views of the Brisbane River?
Maybe you'll want to check if there's an area set aside to do speeches and first dance performances. Or perhaps you want to have an outdoor ceremony and want to make sure there's a big enough area for guests to gather and watch.
What about the bar? Is there one inside, or will you be setting up your own outside on the lawns (or in a marquee)? You'll also need space for people to eat their meal – if they're being served platters of food from waiters then you're going to need more space than if you're doing a buffet.
Finally, take a look at what's in store for your guests' entertainment – some venues offer live bands followed by DJs while others provide nothing but background music. If there are any particular acts you want then make sure to inquire months before your wedding date.
And if you're looking to get married outdoors, make sure that your chosen venue has a range of covered options available. Otherwise, an elegant wedding could turn into a soggy disappointment!
Be sure to make a list of all the features you need so that when you start looking at wedding venues in Brisbane city, you can cross them off and find a stunning location with everything on your wishlist.
Food services
A hotel wedding venue will offer in-house catering, which can be a really great option. But if you're on the lookout for something other than your average wedding fare, then it may not suit your needs.
If this is the case, then think about what cuisine you want and who will provide that food service to avoid any mishaps or disappointment on the day of the wedding.
Your guest list
How many guests are attending your wedding ceremony and reception? Make sure the ceremony and reception venues have enough seats for all of your guests.
Depending on the type of wedding venue, you may need to work out how many tables will be needed in order for guests to sit together, as well as what other items is required. This includes chairs, table linen, glasses, and such.
Budget
How much are you willing to spend for your big day in Brisbane? Your budget will determine almost every facet of your wedding, including the location of your wedding venue and how big your wedding reception can be. Wedding venues vary in price, with some being less expensive than others.
Priorities
Depending on the size of your wedding fund, you may have to make some sacrifices. Do you want to spend more money on your guests by providing alcohol and catering versus saving that money and opting for an off-site event? Can you DIY your reception decor so you can hire the wedding photographer of your dreams?
These are just a few of the decisions you will need to make with your wedding venue budget in mind.
How much does a Brisbane wedding venue cost?
There are hundreds of fantastic wedding venues in Brisbane, which means that whatever your budget, there's surely a perfect venue for you. The cost of a wedding venue in Brisbane typically ranges from AUD 200-3000, depending on the location, venue type and capacity.
Cost per head
Venue prices are usually based on what you require — how many people will be attending, the date of your wedding, and whether or not you'll need extra furniture, catering, or entertainment. The average price for the most popular venues is around AUD 500 per head.
Wedding venue packages
You'll find that it's often more cost-effective to hire venues on an exclusive basis - this would include all of your catering, decor and entertainment needs in one package.
Wedding packages are a great option if you know what you want and don't mind paying more upfront. The most popular package includes all food, drinks, table settings and waiter services.
Some venues will also offer discounted rates for exclusive wedding packages if you book a certain number of guests or spend over a specific amount.
What are some of the most popular wedding venues Brisbane has to offer?
Brisbane has it all — from the beautiful Brisbane River to beaches and rainforest hikes near the coast, to wine regions just an hour's drive from Brisbane city centre. You can even take a quick flight to the Gold Coast hinterland, which has everything from a surf beach to famous theme parks.
Whether you're going for a luxurious formal wedding or a laidback country-style affair, Brisbane has plenty of hidden gems that make fantastic venues for wedding ceremonies and receptions.
Some of the most popular wedding venues in Brisbane are:
Waterfront venues
Take advantage of the beautiful Brisbane River, and choose a waterfront venue for your wedding. A wedding ceremony on the banks of the Brisbane River or on the Moreton Bay shores makes for truly stunning wedding photos.
Restaurants
There are many restaurants with different atmospheres that would make for an unforgettable wedding reception experience. Some of the best restaurants are found in the Brisbane CBD and in Fortitude Valley. Customs House is a gorgeous riverside restaurant that's popular with to-be-weds.
Cocktail bars
If you're going for a smaller wedding then consider hosting your reception at one of Brisbane's many cocktail bars. Bars, pubs and speakeasies make for a truly unique wedding reception venue.
Beaches
If you want something different this summer, consider hosting a beach wedding. There are many wedding venues on or near the water. They also make for excellent sunset photo opportunities.
Warehouse venues
Brisbane is home to many blank canvas event spaces, including art galleries and converted warehouses. If you're looking for an urban and modern wedding venue, then this may be perfect!
Rooftop spaces
For an intimate and relaxed affair, what better place to hold it than on top of a beautiful building with views of the Brisbane city skyline. If you're throwing a cocktail style reception, a roof deck with fairy lights strung overhead and live music make for a truly romantic wedding reception.
Hotel wedding venue
If you want a luxurious wedding day in a grand ballroom, Brisbane city offers heaps of elegant options such as the Stamford Plaza Brisbane and the Brisbane Marriott. You'll definitely find an award winning hotel in the Brisbane CBD that offers stunning interiors, an experienced events staff and gorgeous city views.
Garden venues
If you want a romantic wedding then look no further than Brisbane's many outdoor event locations. There are many stunning venues, such as the Hillstone St. Lucia, the Coolibah Downs Private Estate and the Glengariff Historic Estate, that offer dramatic backdrops for your photos, as well as idyllic settings for dinner and drinks receptions. Bundaleer Rainforest Gardens and Clear Mountain Lodge are also excellent choices for a garden wedding.
Top neighbourhoods for wedding venues in Brisbane
Brisbane is a vibrant city with many celebrations to be enjoyed. If you're looking for the perfect wedding venue, Brisbane has plenty of options that will suit your needs and budget! Here are some popular neighbourhoods in Brisbane where you can find gorgeous event spaces for your wedding day:
Fortitude Valley
Fortitude Valley QLD, Brisbane's floral heart, is vibrant and has a wide range of wedding venues ranging from budget to high-end. If you're looking for an award winning location or a one-of-a-kind wedding venue, you'll find it in Fortitude Valley.
South Brisbane
South Brisbane is home to many of the city's restaurants, cafés, art galleries and shops. You'll find some beautiful churches here too!
Kangaroo Point
With its breathtaking views of the Brisbane River, Kangaroo Point is ideal for a wedding ceremony or reception with an outdoor vibe. The waterfront location provides guests with plenty to do before celebrations commence! Some of the most beautiful wedding venues in this area sit right on the banks of the Brisbane River.
West End
Having a cocktail style reception? Trendy coffee shops and restaurants line one side of this lively Brisbane suburb. Dreaming of a ceremony in a heritage listed location? The other side of West End is lined with beautiful, historic homes and churches.
The Gap
For those who love the outdoors, this suburb has plenty to offer: parks and gardens are abundant in this area and make for a fairy tale outdoor wedding ceremony.
Brisbane CBD
If you're after a wedding venue located in the heart of Brisbane that's central for guests from all over the city, look no further than the vibrant heart of the CBD. The area has some stunning venues and is close to many hotels, making it an easy location if your guests are arriving from interstate or overseas. This is also the perfect place for a grand ballroom reception and function rooms with beautiful views of the city skyline. Stamford Plaza Brisbane and the Brisbane Marriott are popular choices.
Heidelburg
Heidelburg is the perfect place for a country-style wedding. Street-side stalls and cafes give this suburb a cute country feel.
Red Hill
The versatile suburb of Red Hill has many options to suit all your needs for a dreamy wedding. There are plenty of cool cafes and bars to enjoy pre-wedding drinks or a lovely garden for your wedding ceremony.
Paddington
This is the perfect suburb if you're after an inner city vibe with leafy streets, chic boutiques and sophisticated restaurants. Paddington also has some beautiful scenic backdrops that make it ideal for wedding photos.
Tips for planning a Brisbane wedding on a budget
You don't have to spend a small fortune to have the wedding of your dreams. Here are some great budget-friendly tips for planning a Brisbane wedding:
DIY it.
There are many ways that brides and grooms can save money when they plan their own weddings — like by doing some of the DIY work themselves. Planning a Brisbane wedding on your own doesn't need to be difficult, and you'll save money by doing it yourself! Maybe you're a talented calligrapher and can do the invites. Or perhaps you can build a wedding arch or create the table centrepieces for the reception.
Choose off-peak dates.
You may be able to save as much as 20% on your venue, catering and beverages by timing your event during an "off" season.
Limit the invitees.
Reduce the guest list to just the people you really want to celebrate with on your big day. Don't feel pressured into inviting all of your friends and relatives out of a sense that you owe them an invitation.
Resist.
Avoid the temptation to spend on extras, such as elaborate decorations or big-ticket items like china and crystalware for the reception table. But don't make yourself miserable either — it's your big day after all. Pick one "luxury" wedding day element you just can't go without and limit yourself to that splurge.
Consider borrowing, renting or altering a dress.
You'll be able to save a lot of money by limiting your wedding attire budget. Wear something that you already own or borrow a dress from a friend, and save on the cost of alterations by altering it yourself if you're able.
It might be tempting to buy the dream wedding dress, but many dresses can cost thousands! Instead, look for dresses that are more affordable, or shop after bridal season when prices drop significantly.
Consider foregoing a traditional gown.
If you're not into wearing a formal gown to your wedding, consider buying or renting something that feels more like an evening outfit, and leaving the ballgowns for another event!
Some brides choose to forego the traditional wedding gown and wear a more casual dress instead. This is perfect if you're in love with your favourite jeans or skirt! Other brides may select dresses that are less formal and more like an evening outfit — some even opt for pantsuits or jumpsuits.
Buy dresses in bulk.
Matching the bridesmaids' dresses to your own wedding dress can be tricky, but it doesn't have to break the bank either! Keep in mind that some stores offer discounts when you order a set of six — maybe even more than one colourway if coordinating colours is important for your wedding party.
Be strategic about vendors.
Hire professional help for only what you really need, such as choosing the perfect flowers for your bouquet without hiring someone to do all your florals. And if you can't make it work with the wedding vendors you found, don't be afraid to ask around for referrals.
Research.
Discuss your wedding budget with other couples who have planned their own Brisbane wedding receptions and get ideas from them about how they spent less without compromising on what was most important to them.
Ask for help.
Ask family members if there are wedding items or services that they could contribute in lieu of a gift. You may also find that family and friends are eager to help you out with some of the details, which can be helpful for relieving stress!
Save up for the important things.
If there are some aspects of your ceremony or reception that really matter to you, then you should start saving for them as soon as possible so when the big day comes around they're not too expensive to pay for.
Consider a cocktail style reception.
If you can, think about opting out of a formal sit down dinner at your Brisbane wedding reception. Instead of serving a multicourse dinner, let your guests know that the reception will be cocktails-only, which will allow you to cut down on your catering costs.
Decide what's most important to you.
It can be very stressful planning a wedding, so take some time and figure out where your priorities lie. Figure out if the location is more of an issue than food options or vice versa! Which aspects are most important for you to have at your wedding?
"Save-the-dates."
Most couples order save-the-dates about one year in advance of their date so it's not as expensive as if they were ordered at the last minute.
Find and book your perfect Brisbane, Queensland wedding venue
Planning a wedding can be stressful. But with some forward-thinking and planning, you'll be able to find a unique wedding location and host the wedding of your dreams in Brisbane!
VenueNow makes it easy to find and book your perfect Brisbane wedding venue. Check out our curated list of Brisbane wedding venues today!
Frequently Asked Questions
How much do Brisbane wedding venues cost?
Based on VenueNow's historic data, on average, Brisbane wedding venues cost between 150 per person and 225 per person. For example, a 100 person wedding would cost approximately 15000-22500. Costs may differ based on your food and beverage requirements, AV requirements, event date and time and the type of venue you decide to book.
What are the top Brisbane wedding venues?
Here are some of our favourite Brisbane wedding venues: 1. High Church Brisbane 2. The Callile Hotel 3. Mary Maes 4. Brisbane Showgrounds 5. Stamford Plaza Brisbane 6. The Greek Club 7. Emporium Hotel Brisbane 8. Pullman Brisbane 9. Cielo Rooftop 10. Evita
How do I find and book Brisbane wedding venues?
Finding and booking a Brisbane wedding venue is easy with VenueNow, simply follow these steps: 1. Enter Brisbane as your location and wedding as your event type into VenueNow's search engine. 2. Narrow down your search results by entering more filters such as number of people, event date, room layout and budget. 3. Send enquiries to venues to request pricing and availability (we recommend sending 3-5 enquiries to different venues to ensure you get the best price). 4. Review your quotes and connect directly with your favourite venues to book a site visit and finalise your booking. 5. Host your event!
How far in advance should I book a Brisbane wedding venue?
On average, VenueNow customers book a Brisbane venue 90 days in advance of the event. For larger events and event dates in December we recommend allowing additional time as there may be limited availability.
Can VenueNow help me find a Brisbane wedding venue?
We sure can! VenueNow's team of Venue Booking Experts can help you find the perfect venue, collect quotes from multiple venues on your behalf, negotiate the best price with venues and book venues, all for free. Simply send us your event brief and our team will be in contact with venue recommendations within 24-48 hours.
Wedding venues in other cities
Call our support team on
1300 647 488 during business hours AEST.
© Copyright VenueNow 2022 | SPARE GROUP PTY LTD | ABN 22 607 830 302