Top Workshop Venues Gold Coast for Hire
Find, compare and book the best workshop venues Gold Coast has to offer with VenueNow, Australia's #1 venue hire experts. Discover the top coworking spaces, hotels, serviced offices, conference rooms and more to book online in just a few clicks.
Best Gold Coast Workshop Venues for Hire
VenueNow is trusted by 5,000+ corporates & 150,000+ customers to find the right venue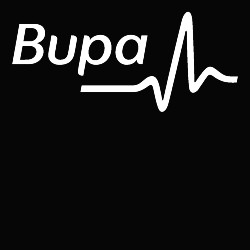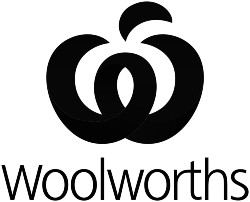 How much does a Gold Coast Workshop cost?
Calculate the price of your Gold Coast Workshop in under 10 minutes.
VenueNow is Australia's largest marketplace to discover and book the perfect venue for your meeting or event. It's the best and easiest way to search, compare and book venues for events ranging from birthdays to corporate meetings and everything in between.
Gold Coast Workshop Venue Hire Guide
If you're looking for a workshop venue, chances are you want something that has the right amenities, that suits your budget and offers enough space for your attendees to be cosy and productive. Luckily for you, there are plenty of workshop venues to choose from in this beautiful city. We've listed some of the best locations in our Gold Coast Workshop Venue Guide so you can find the perfect workshop venue and learn all of our top tips.
Where will I find the best workshop venue on the Gold Coast?
The Gold Coast is a popular tourist destination located in QLD. The area has many conference venues that draw delegates from around Australia. If you want to conduct your workshop where guests can enjoy an amazing view, the Gold Coast is the place to be. Check out these Gold Coast locations for your next workshop:
Surfers Paradise
Surfers Paradise is one of the most popular tourist destinations in Australia. There are heaps of hotels here that provide a range of venue options for business events like ceremonies, conferences and workshops.
The area is also known to be home to many event venues with state-of-the-art facilities, leisure activities and stunning vistas. If you want your guests on the Gold Coast to experience the thrill of a casino or enjoy the beauty of the natural coastlines, Surfers Paradise will not disappoint. The neighbourhood also offers several places of interest like theme parks and art galleries.
If you're looking for a central location to host your workshop, the Mantra Legends Hotel is an ideal option. Mantra Legends Hotel has a range of Gold Coast conference venues that can accommodate groups of varying sizes. It is also located in the heart of Surfers Paradise surrounded by pristine beaches, iconic theme parks and energetic nightlife, so your guests will have plenty to do in their spare time. It is just 30 minutes from the Gold Coast Airport and 60-minute drive from Brisbane.
You can also check out hotels like Mercure Gold Coast Resort, Novotel Surfers Paradise
Broadbeach
Broadbeach is a suburb in the city of Gold Coast, Queensland. It's located close to Surfers Paradise and features some of the best views in all of Australia. More importantly, there are several venues here that can serve as your workshop venue. The locality also has shopping centres, restaurants, cafes, entertainment spots and bars where your group of guests can enjoy some of their free time.
Bundall
Bundall is one of the Gold Coast's suburbs where you can marvel at the stunning views of the Pacific Ocean. There are several hotels and resorts catering to business travellers here. Most of them offer meeting room facilities at affordable rates, which is perfect for workshops and other business functions. Bundall is just a few minutes away from the city centre.
Burleigh Heads
Burleigh Heads is a beach town that attracts tourists and locals all year round with its stunning white sands and blue waters. There are several hotels here that offer various venues for business activities like ceremonies, conferences, meetings, workshops and seminars.
Some hotels in the area also have convention centres that can accommodate a substantial number of guests. With its picturesque location, Burleigh Heads is the perfect workshop venue for outdoor activities.
Arundel
Arundel offers several venues where you can conduct workshops year-round. These include restaurants with private dining rooms and resorts with meeting rooms open to the public. Arundel is also home to a large convention centre that hosts corporate and social events throughout the year.
Arundel is just a short drive from the airport, making it very accessible for guests coming from other parts of Australia or overseas. In addition, there are several tour companies in Arundel that provide sightseeing tours around the Gold Coast.
Southport
With Southport's warm climate, you can conduct your workshop in venues like restaurants and hotels with outdoor meeting rooms for hire. You can also hold outdoor activities like team-building exercises and interactive sessions on the beach, park or other open event spaces. The neighbourhood has several places of interest, like shopping centres, restaurants, art galleries and museums.
Coolangatta
While Coolangatta is a coastal town, it's also known for its high-quality venues that can cater to business gatherings like workshops and seminars. In addition, the neighbourhood has several shopping malls and restaurants where you can unwind or meet up with your guests after a business event in Coolangatta.
Main Beach
Main Beach is a great option if you're looking for a workshop venue by the water. The neighbourhood has several restaurants and cafes that offer private dining rooms and meeting spaces. You can also find hotels with conference rooms and convention centres in Main Beach.
Robina
Robina is one of the most popular suburbs on the Gold Coast because of its close proximity to the beach and its wide range of shopping, dining and entertainment options. The neighbourhood is also home to a number of business hotels that offer conference facilities and meeting rooms.
Currumbin
There are heaps of brilliant venues in Currumbin that can provide modern facilities for your next workshop, meeting, conference or corporate offsite. Some of the places of interest here include restaurants, hotels, art galleries and shopping centres. After your workshop, guests can visit the Currumbin Wildlife Sanctuary, where they can go on an exciting tour and learn more about Australian wildlife.
What types of workshop venues are the most popular on the Gold Coast?
There are a number of venues that you can use as your next workshop venue on the Gold Coast. Here's a list of some of the most popular types:
Hotels
The most in-demand types of workshop venues on the Gold Coast are hotels with banquet halls or conference centres. Workshop venues like these are usually spacious, with a seating capacity of more than 100 people. Many of these event spaces can also be divided into smaller rooms according to the number of guests who will attend the event.
Hotel event spaces usually have basic facilities like air conditioning, audio-visual equipment, private restrooms and parking. What's more, the venue staff can provide catering services as well as onsite registration desks that you may find useful during your event.
Beach resorts
The Gold Coast's stunning beaches are well-known destinations for tourists and locals alike. The luxurious waterfront resorts not only cater to people on vacation but also to those who want to conduct their business in a more relaxed atmosphere. If you're looking for an outdoor venue, beach resorts can definitely provide the right space for your workshop. Their facilities include personalised catering and banquet services as well as event planning assistance.
Function centres
Apart from hotels, function centres are also sought-after sites for corporate functions like workshops, seminars, business meetings and social events. This type of workshop venue is usually a business that provides more than just a room for corporate events. They often have luxurious spaces with state-of-the-art amenities as well as decor to match the theme of your business event. Similar to hotel venues, these places also have dedicated event staff and catering services for your convenience.
Community clubs, halls and art galleries
Many people prefer to hold their events in community clubs or halls because they can choose the amenities depending on the budget they have set for the event. Art galleries are also excellent options if you're looking for a more affordable workshop venue. Common facilities available include projectors, screens, parking spaces, dance floors or stage areas and kitchens to prepare food.
Restaurants and cafes
Having a business event in a restaurant is not only hassle-free but also cost-effective. For starters, you don't have to worry about the venue's décor and amenities since it's already part of the restaurant. All you need to do is coordinate with the manager on what your menu will look like. In addition, cafes are popular venues for workshops because of their accessible locations. In fact, there are even coffee shops today that have built-in meeting rooms and information desks to accommodate business events.
Discover brilliant Gold Coast conference venues
Having a hard time looking for a venue to host your workshop on the Gold Coast? We've got you covered!
Check out VenueNow's impressive collection of stunning workshop venues and creative spaces. You'll be spoiled with function rooms and conference venue options for your next event.
Contact us today to find your perfect venue in the perfect location with the help of our expert team.
Frequently Asked Questions
How much do Gold Coast workshop venues cost?
Based on VenueNow's historic data, on average, Gold Coast workshop venues cost between 85 per hour and 120 per hour. For example, a 8 person workshop would cost approximately 680-960. Costs may differ based on your food and beverage requirements, AV requirements, event date and time and the type of venue you decide to book.
What are the top Gold Coast workshop venues?
Here are some of our favourite Gold Coast workshop venues: 1. QT Gold Coast 2. Glass Dining and Lounge Bar 3. Oaks Gold Coast 4. Mantra On View Hotel 5. voco Gold Coast 6. Oaks Calypso Plaza 7. Rydges Gold Coast Airport 8. Mantra Legends Hotel 9. Mantra Twin Towns and Tweed Events 10. Quest Robina
How do I find and book Gold Coast workshop venues?
Finding and booking a Gold Coast workshop venue is easy with VenueNow, simply follow these steps: 1. Enter Gold Coast as your location and workshop as your event type into VenueNow's search engine. 2. Narrow down your search results by entering more filters such as number of people, event date, room layout and budget. 3. Send enquiries to venues to request pricing and availability (we recommend sending 3-5 enquiries to different venues to ensure you get the best price). 4. Review your quotes and connect directly with your favourite venues to book a site visit and finalise your booking. 5. Host your event!
How far in advance should I book a Gold Coast workshop venue?
On average, VenueNow customers book a Gold Coast venue 90 days in advance of the event. For larger events and event dates in December we recommend allowing additional time as there may be limited availability.
Can VenueNow help me find a Gold Coast workshop venue?
We sure can! VenueNow's team of Venue Booking Experts can help you find the perfect venue, collect quotes from multiple venues on your behalf, negotiate the best price with venues and book venues, all for free. Simply send us your event brief and our team will be in contact with venue recommendations within 24-48 hours.
Workshop venues in other cities
Call our support team on
1300 647 488 during business hours AEST.
Discover Australia's Top Venues and Function Rooms
© Copyright VenueNow 2023 | SPARE GROUP PTY LTD | ABN 22 607 830 302