If you've had to restrict your celebrations to virtual birthday bashes or small gatherings recently, then you're probably itching for a proper party for your next birthday.
Of course, the first thing you need to do is book a next-level birthday party spot. So break out your planner and start taking notes; we've found seven Brisbane birthday party venues that are simply out of this world good.
From trendy bars and restaurants to rooftop pools and lounges, there's something for just about every party size and theme here. These seven party venues in Brisbane offer a little bit of everything, so you're bound to stumble upon something you love.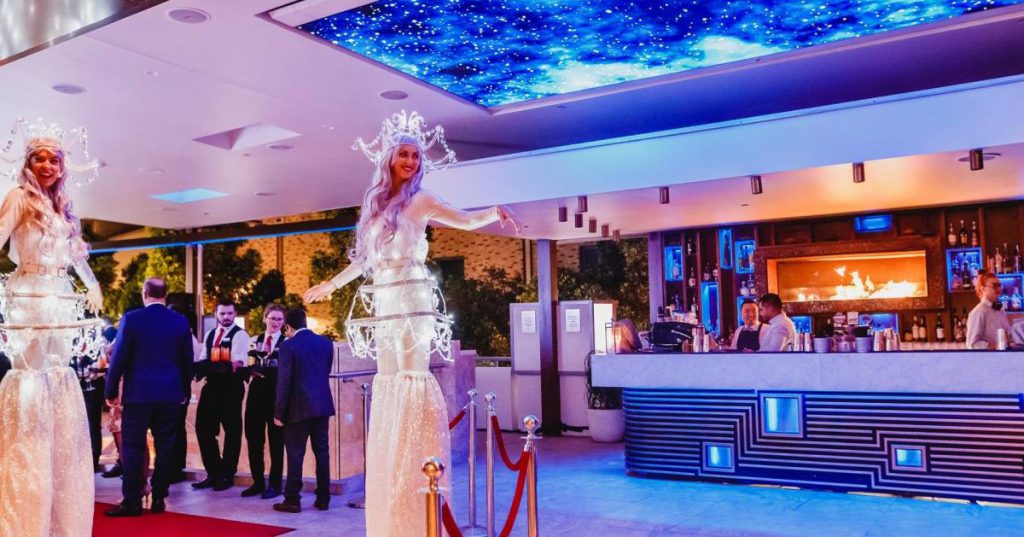 1. Soleil Pool Bar
Let's start this list off strong with an award-winning rooftop venue. Equipped with a swimming pool, a spacious pool deck and a luxurious main bar with a giant LED screen embedded in the ceiling, this superb venue has everything you need for your dream event.
During the day, it's the perfect place to enjoy a casual lunch or kick back with a well-crafted drink at the pool bar. Come night, the event space comes to life, transforming into a swanky cocktail lounge. On the weekends, live music and DJs create the perfect pool party atmosphere.
Check out all the best cocktail party venues in Brisbane!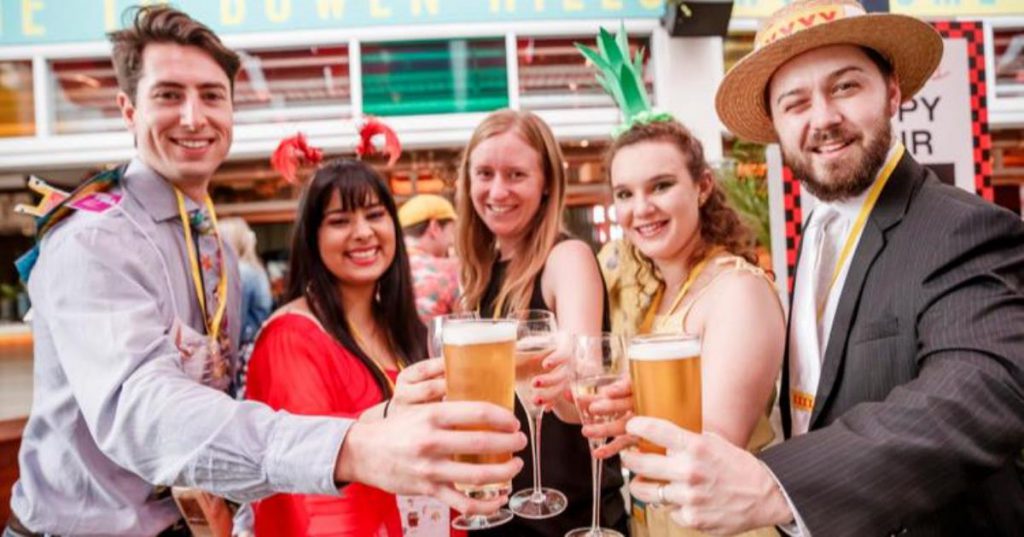 2. Space & Co.
Instead of hosting the usual dinner party at home or your favourite restaurant, why not treat your mates to something different? Space & Co. (formerly Welcome to Bowen Hills) is a food truck yard and beer garden that's perfect for relaxed weekend hangs and casual birthday celebrations. The epic venue has a large alfresco dining area with a variety of seating options, lush greenery, large lawn games and an endless supply of scrumptious eats from food trucks that rotate daily. With an extensive drinks menu and a wide selection of international dishes, you can be sure that everyone's tastes will be catered for. 
Find more Brisbane party venues for your 18th birthday bash.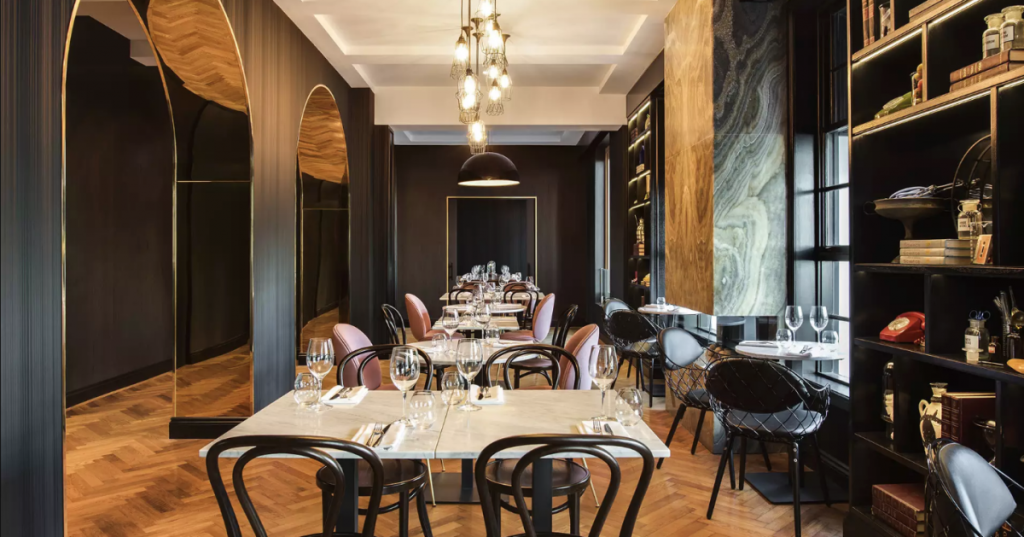 3. The Inchcolm Bar
The Inchcolm Bar (formerly Salon de Co) is a chic venue that offers a charming and somewhat eccentric ambience for a small birthday get-together. Up to 50 guests can dine on Moreton Bay bug spaghetti, steak tartare and other old school fare and sip on the bar's signature cocktails, including the popular Inchcolm Martini.
Salon de Co is all about old-world Los Angeles charm, so anyone on the hunt for a stylish boozer will find this the perfect birthday party spot. The soft velvet furnishings, marble tables and quirky accents are reminiscent of the Chateau Mormont, but the location is on Wickham Terrace a few blocks from the Brisbane River.
Tip: Pop in for $12 martinis every day during The Inchcolm Bar's Signature Martini Hour (5.30 to 6.30 pm).
Discover the best 50th birthday party venues in Brisbane.
How much does a Brisbane birthday party cost?
Calculate your event cost in under 5 minutes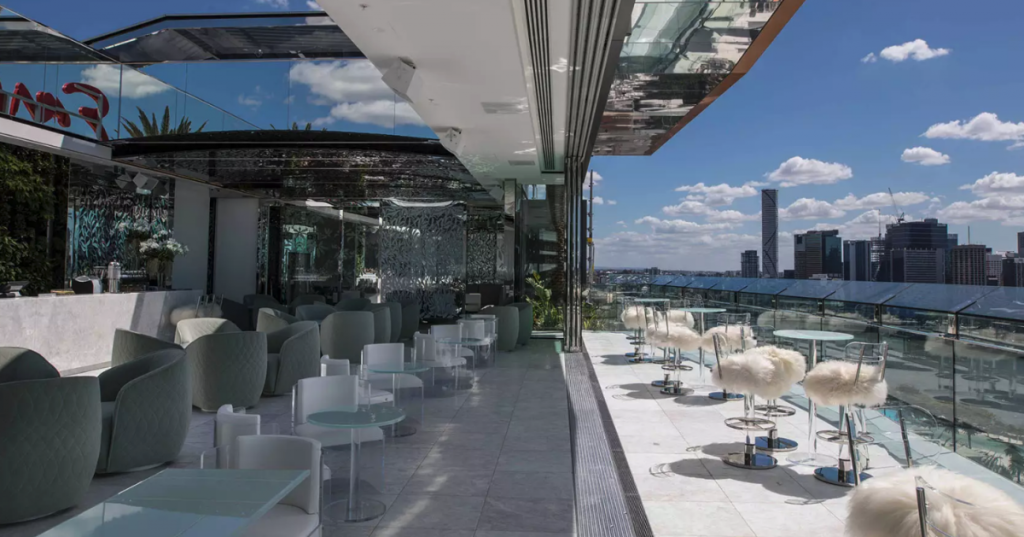 4. The Terrace
On the hunt for a birthday party venue that'll make you feel like you're on top of the world? Located on the rooftop of the luxurious Emporium Hotel South Bank, The Terrace is the place for you! Boasting a subtropical luxe setting and a world-class menu, this incredible venue is ideal for any special occasion. Huge glass windows let light in while offering guests breathtaking panoramic views of Brisbane city and beyond. The operable roof provides for all types of weather and is perfect for day/night events all year round. 
Want to see more Brisbane 40th birthday party venues?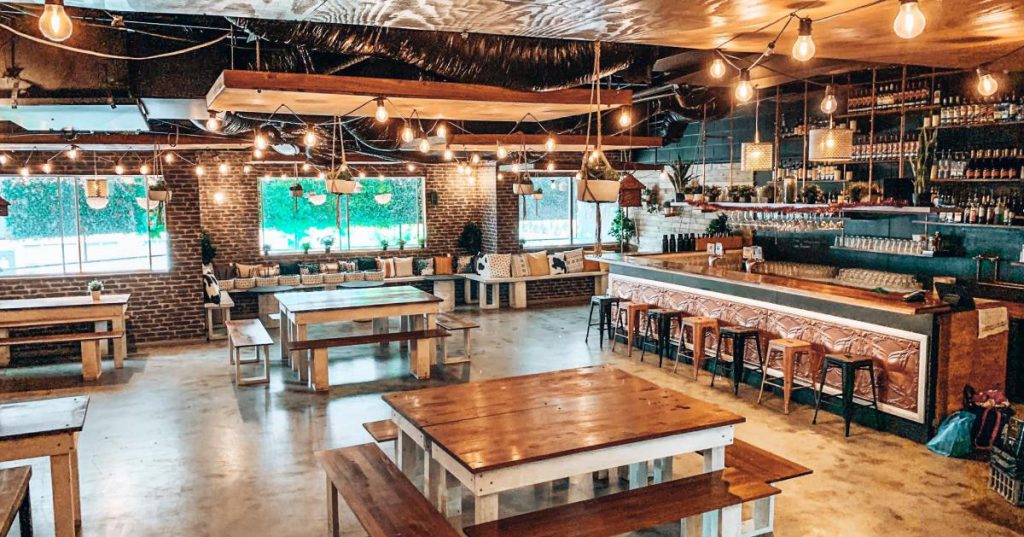 5. Little Gabba
Nestled in trendy Woollangabba, Little Gabba is a true hidden gem. The venue itself is surprisingly big, making it the perfect party destination for groups of all sizes. Little Gabba offers multiple spaces, including an outdoor deck overlooking Brisbane River as well as a bar and a dining area. Not only do they offer specific areas to decorate according to your theme, but their unique interiors also provide some additional flair! The private bar has a wide range of craft beers on tap (including ones brewed just downstairs) and a tight list of premium Australian wines. It's a one-stop destination for some serious fun!
Explore more seriously spectacular Brisbane birthday party venues.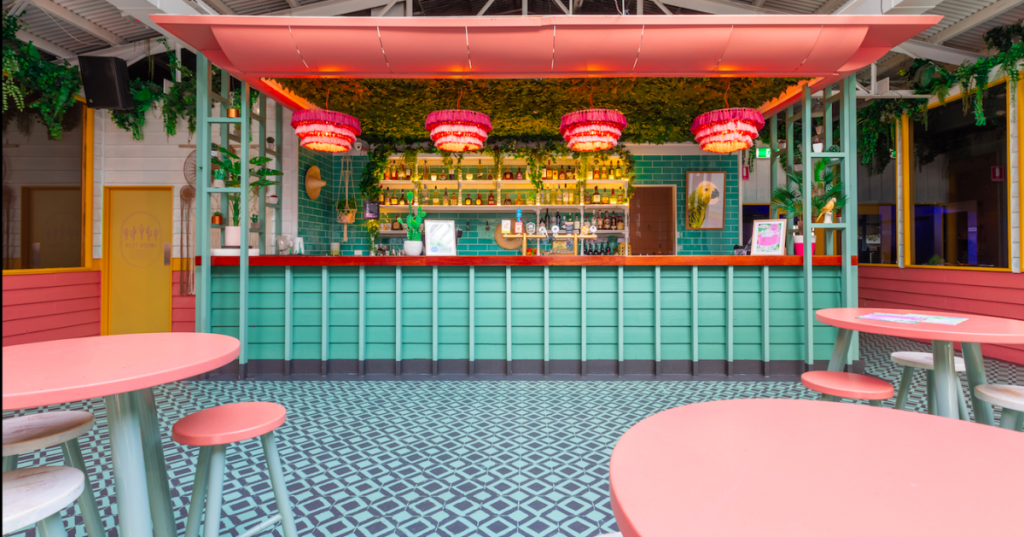 6. Garden Terrace
Inspired by the punchy colours and laid back ambience of a Palm Springs resort, and serving up traditional Mexican street food, this vibrant venue in Fortitude Valley will delight your senses. Their Garden Terrace has an exclusive bar, full AV setup and DJ booth, and access to an alfresco area — everything you need for a sizzling party. Whether you're looking for a retreat away from the surrounding city or looking to party from dusk 'til dawn, this venue won't disappoint.
Here are more amazing 30th birthday party venues in Brisbane.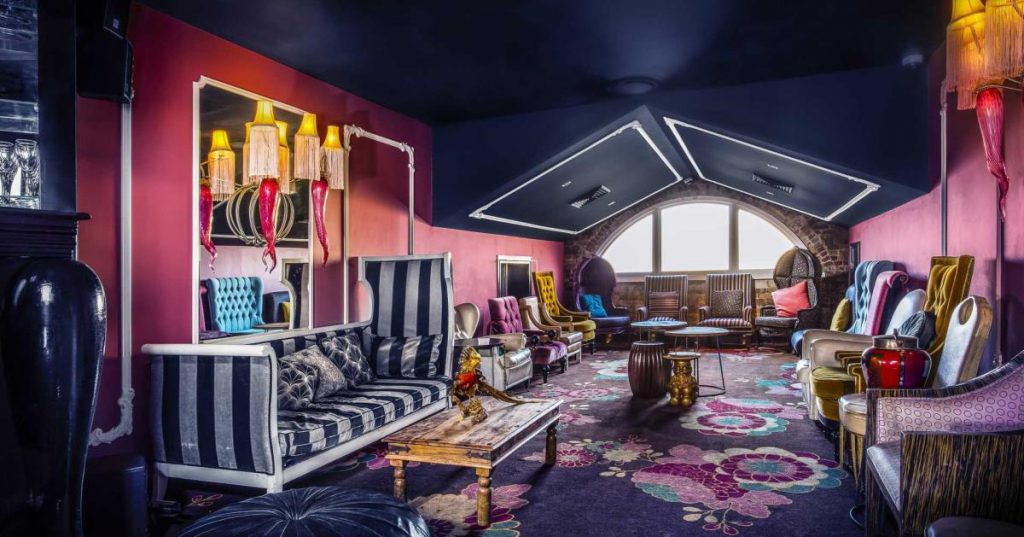 7. Laruche Bar
If you love all things quirky (and Instagrammable), you'll probably love Laruche Bar. Split over two levels, this award-winning venue offers eight versatile function spaces, including a couple of bars and several private function rooms.
Located in the heart of the entertainment precinct of Fortitude Valley, this is a gorgeous place to visit. The decor is beautifully eclectic with plump sofas, flamboyant lounge chairs and spectacular chandeliers (including a giant jellyfish one). For more intimate gatherings, there are secluded spaces, including a Belle Epoque-inspired parlour and a pop-art den, available for private hire — great if you want to host something really intimate and special.
Discover dozens of unforgettable Brisbane birthday party venues
Looking for fantastic birthday ideas in Brisbane? Whether you want something traditional or offbeat, with plenty of entertainment and activities or just an excellent location to enjoy delicious food, there are plenty of options and birthday party ideas in Brisbane. Use our venue finder for more ridiculously good birthday venues in Brisbane, or submit your event brief and our team will source them for you.
Find the perfect venue in Brisbane
From birthday parties to engagements, VenueNow has you covered with over 470 venues in Brisbane. Find your perfect venue for hire faster than anywhere else.
Follow us on social media to stay up to date with the latest news
Call our support team on
1300 647 488 during business hours
AEST or chat online.
© Copyright VenueNow 2022 | SPARE GROUP PTY LTD | ABN 22 607 830 302