Top 18th Birthday Venues Adelaide for Hire
Find, compare and book the best 18th birthday venues Adelaide has to offer with VenueNow, Australia's #1 venue hire experts. Discover the top bars, restaurants, function venues, private event spaces and more in just a few clicks.
Best Adelaide 18th Birthday Party Venues for Hire
VenueNow is trusted by 5,000+ corporates & 150,000+ customers to find the right venue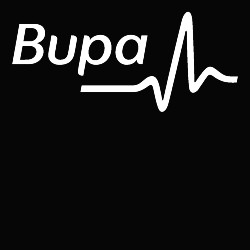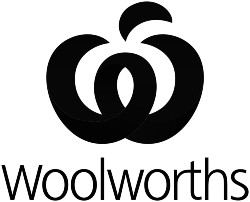 How much does a Adelaide 18th Birthday Party cost?
Calculate the price of your Adelaide 18th Birthday Party in under 10 minutes.
VenueNow is Australia's largest marketplace to discover and book the perfect venue for your meeting or event. It's the best and easiest way to search, compare and book venues for events ranging from birthdays to corporate meetings and everything in between.
Adelaide 18th Birthday Party Venue Hire Guide
Celebrating your 18th birthday soon? You're probably super excited to finally be considered an adult. As you likely haven't had the chance to plan a huge birthday party before this, we've compiled some information about finding a fantastic 18th birthday party venue in Adelaide.
Where can I find amazing 18th birthday party venues in Adelaide?
From upscale restaurants to quirky diners and moody bars, there are plenty of hidden gem venues scattered all across this wonderful city. Use these Adelaide neighbourhoods as your starting point:
North Adelaide
There's an abundance of luxurious nightclubs, bars, restaurants and hotels located in North Adelaide. It's also close to a few other great areas of the city, which is perfect if you want to do a pub crawl or have dinner in one area and drinks in another. If you're looking for a venue that is convenient and easily accessible, North Adelaide is your answer! If you prefer something at the quieter end of town (which will still impress your guests), check out some North Adelaide eateries or pubs.
Southwark
As this neighbourhood features many fine-dining places, it's ideal for celebrations such as milestone birthdays or special anniversaries. Be sure to visit the nearby locations of Rundle Street and Hindley Street — they're only a short distance away from Southwark so you'll be able to make a whole night out of your birthday celebration!
Adelaide City Centre
This is hands down the best place to find 18th birthday party venues in Adelaide. Not only are there plenty of gorgeous restaurants and hotel bars for you to choose from, but you can also make use of the surrounding areas if your guests become tired and need somewhere to take a break.
The central business district has great hotels and high-quality restaurants that would be perfect locations for a special celebration such as an 18th birthday party. To get the best value for your buck, try one of Adelaide's iconic hotel bars. All of them offer cheap drinks through their happy hour deals and also allow you to take advantage of outside areas such as The Park or Waymouth Street (depending on which bar you choose). For a classy night out in Adelaide, make sure you visit one of its many restaurants — there are plenty scattered in the CBD!
Henley Beach
If you're looking to host a unique birthday party, Henley Beach is the place for you. This neighbourhood has plenty of fun and exciting spaces perfect for your 18th birthday bash. It also has its own beach (bonus!) which gives guests a great reason to enjoy their evening outdoors. For those who love enjoying themselves in an open-air setting, Henley Beach is ideal.
West End
This is another excellent place to find a charming space for your birthday celebration. There are plenty of local pubs in the West End that are great for hosting an 18th birthday party. They all have great atmospheres so you'll have no trouble finding a venue! There are several quaint, cosy restaurants in this area for a laidback birthday lunch and many unconventional birthday venues for those looking for a one-of-a-kind celebration.
Inner North Adelaide
This neighbourhood is yet another perfect place to find an amazing 18th birthday party venue in Adelaide. It's loaded with charming eateries and plenty of fun pubs — some that are right on the beach! The Inner North Adelaide area also has its own local markets every Saturday morning; if you're looking for something different and exciting for your birthday party, it's definitely worth checking out!
Goodwood Park
True to its name, this neighbourhood features plenty of magnificent parklands. If you want to enjoy a huge outdoor event for your special day, be sure to give Goodwood Park a try. This neighbourhood has heaps of versatile locations including expansive beaches, which allows you to really enjoy your special birthday celebration.
West Beach
With its large beachfront area, this suburb is full of fun locations you can take advantage of when planning your 18th birthday bash. You'll also be able to walk around West End afterwards, which has many great pubs if you need somewhere else to go after dinner! It's no wonder West Beach is one of the most popular locations for people to plan their special birthday parties.
Adelaide Hills
Don't let this area fool you — its picturesque and spacious locales are perfect for hosting memorable birthday celebrations! You'll be able to enjoy a relaxing time away from the hustle and bustle of the city whilst still being located right in Adelaide! If you want something different, check out some of the restaurants or hotels; they're bound to impress your guests with their unique decor.
What types of 18th birthday party venues are available in Adelaide?
You'll find that each venue type in Adelaide will have its advantages and disadvantages but more than anything, each venue will require different levels of planning to ensure the night goes smoothly. Here are some of the most popular types of 18th birthday party venues in Adelaide:
Restaurants
Restaurants are always a popular type of venue for 18th birthday parties. There are many different types of restaurants in Adelaide, which can make it difficult to choose one to have your party at. There are fun chain-style restaurants with games such as pool, table tennis and beer pong; there are great family-friendly pizza places with private function rooms for hire; there are also fine-dining restaurants and establishments with stunning views across the city skyline.
Most restaurants have offer catering for parties where you can pay a per-person cost for a minimum number of people. Some offer BYO drinks, however, you'll need to speak to the venue to understand their beverage policy.
Bars and pubs
Bars and pubs are another very popular type of venue for an 18th birthday party in Adelaide. If you're after a cool-looking venue, check out the many rooftop bars and underground speakeasies in the city centre. If you're a sports fanatic, pubs are your best bet. Look for bars or pubs with extensive drinks lists and a good range of pub grub to choose from.
Waterfront venues
Waterfront venues are immensely popular in Adelaide as everyone loves to be by the water. The advantage of having a waterfront 18th birthday party is that you can take photos with the stunning Adelaide skyline and even have a few boats or jet skis chase your guests around!
Luxury events spaces
A luxury events space is probably one of the most extravagant types of 18th birthday party venues in Adelaide. Usually, they will come with perks such as a private chef to cook all your food for you, bottled water and champagne on arrival and your own host/hostess who will make sure everything runs smoothly. Rooms will be set out with trays of canapés and your guests can walk around the venue taking photos against stunning backdrops.
Rural or country getaways
Usually only available on special occasions such as birthdays or Christmas, having a rural dinner will give you and your guests a fresh new experience. You'll find that each rural restaurant has its own unique charm. Some may overlook vineyards or farms; others may have lakeside views; many will have beautiful gardens surrounding them. If drinking and dancing all night isn't your thing and you want to celebrate with something other than a traditional restaurant dinner, this may be the answer.
Nontraditional venues
There are many different nontraditional 18th birthday party venues in Adelaide that may be suitable for your party depending on what you want it to be like. Here are some ideas:
An escape room is a fun alternative to having an 18th birthday party at home or the usual pub/restaurant type locations. You can either book a private room or go with some friends and do the games as a group activity.
A museum would be great if anyone was interested in history or art! There are many different museums around Adelaide that you can have your party at.
Arts spaces like theatres, studios and galleries are also always fun places for an 18th birthday party, especially if your friends enjoy acting, drama, or visual arts! It's also quite nice to have something different from a traditional restaurant/bar setting.
Competitive activities like go-karts, mini-golf and laser tag. A little friendly competition is always welcome and makes any event fun and memorable. Many activity centres in Adelaide offer birthday party packages that may include food, drinks and venue styling.
Explore more fantastic Adelaide birthday party venues for your 18th birthday bash
Looking for the perfect party spot for your 18th birthday? We've got you covered! VenueNow has the largest selection of fantastic birthday party venues in Adelaide and across Australia. Secure your 18th birthday venue by visiting VenueNow today!
Have a friend planning their 21st birthday? Share this page with them to help them find the perfect venue for free with VenueNow.
Frequently Asked Questions
How much do Adelaide 18th birthday venues cost?
Based on VenueNow's historic data, on average, Adelaide 18th birthday venues cost between 50 per person and 75 per person. For example, a 100 person 18th birthday would cost approximately 5000-7500. Costs may differ based on your food and beverage requirements, AV requirements, event date and time and the type of venue you decide to book.
What are the top Adelaide 18th birthday venues?
Here are some of our favourite Adelaide 18th birthday venues: 1. ibis Adelaide 2. The Playford Adelaide MGallery 3. Rydges Adelaide 4. Rob Roy Hotel 5. InStudio 6. Sfera's Park Suites and Convention Centre 7. The Glenelg Pier 8. The Gatsby Lounge 9. InterContinental Adelaide 10. Festival Function Centre
How do I find and book Adelaide 18th birthday venues?
Finding and booking a Adelaide 18th birthday venue is easy with VenueNow, simply follow these steps: 1. Enter Adelaide as your location and 18th birthday as your event type into VenueNow's search engine. 2. Narrow down your search results by entering more filters such as number of people, event date, room layout and budget. 3. Send enquiries to venues to request pricing and availability (we recommend sending 3-5 enquiries to different venues to ensure you get the best price). 4. Review your quotes and connect directly with your favourite venues to book a site visit and finalise your booking. 5. Host your event!
How far in advance should I book a Adelaide 18th birthday venue?
On average, VenueNow customers book a Adelaide venue 90 days in advance of the event. For larger events and event dates in December we recommend allowing additional time as there may be limited availability.
Can VenueNow help me find a Adelaide 18th birthday venue?
We sure can! VenueNow's team of Venue Booking Experts can help you find the perfect venue, collect quotes from multiple venues on your behalf, negotiate the best price with venues and book venues, all for free. Simply send us your event brief and our team will be in contact with venue recommendations within 24-48 hours.
18th Birthday Party venues in other cities
Call our support team on
1300 647 488 during business hours AEST.
© Copyright VenueNow 2022 | SPARE GROUP PTY LTD | ABN 22 607 830 302