Top 21st Birthday Venues Perth for Hire
Find, compare and book the best 21st birthday venues Perth has to offer with VenueNow, Australia's #1 venue hire experts. Discover the top bars, restaurants, function venues, private event spaces and more in just a few clicks.
Best Perth 21st Birthday Party Venues for Hire
VenueNow is trusted by 5,000+ corporates & 150,000+ customers to find the right venue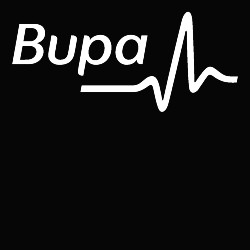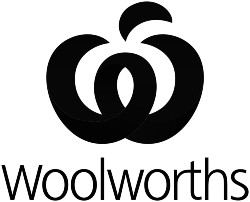 How much does a Perth 21st Birthday Party cost?
Calculate the price of your Perth 21st Birthday Party in under 10 minutes.
VenueNow is Australia's largest marketplace to discover and book the perfect venue for your meeting or event. It's the best and easiest way to search, compare and book venues for events ranging from birthdays to corporate meetings and everything in between.
Perth 21st Birthday Party Venue Hire Guide
If you're planning on having a 21st birthday party in Perth, there are several things that need to be considered. So here's a guide to planning a memorable 21st birthday party in Perth!
Top neighbourhoods in Perth for birthday party venues
Perth is home to a huge range of different party venues, and where you choose to have your birthday party can have a big impact on the night. There are many great places to hold a 21st birthday party in Perth — here's a quick guide to some of the best suburbs for holding a 21st birthday party in:
Northbridge is a great place for finding unique and quirky party venues that are perfect for an original 21st birthday. One of the best things about Northbridge as a venue is that there are so many different options available. You could choose from something really cool like an underground speakeasy, or you could pick somewhere more formal. It's also one of the most happening areas in Perth at night, so you're guaranteed that there will be loads going on!
If you're looking for a more central location, then the Perth CBD is definitely the place to be. Here you'll find some of the best bars and nightclubs in Perth, as well as plenty of great restaurants that would be perfect for a birthday dinner. Perth's CBD is also home to loads of great hotels, so if you're looking for somewhere to stay the night after your party, this is definitely the place to be!
West Perth is a really nice suburb with lots of beautiful architecture (i.e. old-fashioned buildings). Plus, there are some great bars and cafes that you'll want to visit during the day before your big night out! There are also loads of small boutique stores if you're planning on having a big shop before taking your friends out — vintage shops are particularly good here!
Having your 21st birthday in this area is definitely worth considering. The best thing about these suburbs is that they have so many great bars and restaurants to choose from covering all sorts of different themes and prices. Plus, there are some great cafes and pubs in the area that you'll definitely want to visit during the day.
If you're planning on holding your birthday party out somewhere more exotic than in the city centre, then this is a really great area to consider. The beaches here are ideal for cocktails at sunset, or for having your end-of-party beach bonfire! There's also a fantastic selection of restaurants and cafes here if you want to celebrate your 21st birthday with a dinner feast.
If you're a fan of the beach and want to have your 21st birthday party in a more relaxed environment, you'll definitely want to check out Fremantle or Cottesloe. There are some great bars here, including The Norfolk, with great live music and really cheap drinks! You might also want to consider Fremantle if you're looking at doing something casual with your friends. There are heaps of cool cafes and restaurants in the area.
There are some really great bars and pubs in North Perth and Yokine that would be perfect for your 21st birthday party. The best thing about this area is that it's quite central, so it's easy to get to from most places in Perth. Plus, there are loads of public transport options available if you're planning on getting your friends together for a big night out!
Swan River
Holding your 21st birthday in this area is a good idea if you want to make sure that the venue will be scenic. There are some great places for having a picnic, so make sure you check out the Midland and Swan River YMCA before choosing your venue! Plus there's lots of history in the surrounding areas, which is worth checking out as well.
Best venue types for a 21st birthday party in Perth
There are so many different venues available in Perth that you'll have no problem finding one that is perfect for your 21st birthday. Here's a list of major types of party venues that are particularly good for a 21st birthday:
Riverside dining spots
Riverside dining spots can be found along the Swan River in Perth and offer great views of the water and casual to fine dining experiences. You'll find a few bars near the river as well if you fancy going out clubbing or listening to some live music during your night out. One place worth checking out is Geisha Bar, which has an awesome party atmosphere on Friday nights.
Rooftop bars
There are some rooftop bars in Perth that are really cool, and the views are definitely stunning. If you're planning on having a 21st birthday where everyone can have a good time without being too noisy, this is a great venue choice! Rooftop bars like Sky Bar at Crown Casino as well as ones in Bayswater such as The Nest Hotel Rooftop Bar are popular with birthday celebrants. Some others include Cinema Paradiso and Harley Rooftop Restaurant & Bar, both of which offer excellent views of both the city and the river.
The Swan Valley wineries
The Swan Valley is a perfect place to visit whilst having your 21st birthday — you'll be able to have some really good food prepared at the wineries, spend time with your friends and even create some great memories. Wineries do usually give out free wine tastings for party groups, so make sure you take advantage of that!
Converted warehouses
There are so many different warehouse venues in Perth city to choose from, you'll barely even have to look! They're perfect for larger groups or if you want your 21st birthday party to be a little different. These blank canvas birthday party venues are easy to decorate, and you can even make them more unique by creating your own touches!
Still undecided? You can also check out these birthday venues that are Perfectly Perth.
What 21st birthday party themes are popular in Perth?
If you're having a 21st birthday party, there are plenty of themes to choose from. We've compiled a list of some of the most popular ones for your convenience:
Casino
Here's an opportunity to pretend that you're in a casino scene in a James Bond movie! The dress code will be black tie, old-fashioned cocktails will be flowing and there'll be no limit to the fun to be had! Have your own private bar and casino set up for the evening, with roulette and poker tables, and get everyone to dress up to the nines!
The Great Gatsby
If you're into 1920s fashion and would love to copy a famous movie scene, this is the perfect theme for your party! There are plenty of little details you could add to this theme — flapper dresses, Art Deco trinkets, feathers and top hats, just to name a few.
Under the sea
Having an ocean-themed 21st birthday party is super cute, and you can even use different coloured balloons to make your decorations look like waves! Make sure you check out the aquarium if you want a unique venue, and then head over to one of the beaches in Perth for an unforgettable experience.
Summer picnic
There is a large beach culture in Perth city, so a beach picnic is a no-brainer. Pack some big beach towels, a couple of huge umbrellas, lots of sunscreen and a few classic board games to keep the party going. If you want to book a venue that has beach access, then we highly recommend doing that — it's always really nice to be able to look out over the water while catching up with your friends!
Check out also these 21 birthday party ideas for an epic 21st birthday.
How do you organise a 21st birthday party in Perth?
Planning a 21st birthday party can be really fun if you have a good group of friends to help you out. The more people that are involved the quicker things will get done. Check out our ultimate guide to planning a 21st birthday party. Here are a few more tips to help you plan your 21st birthday bash:
Create a checklist
The first thing you need to do is create a checklist of everything you'll need to organise for your event. Include all the main elements such as venue hire, decorations, food and entertainment. Don't forget to include little details like tableware and other odds and ends you might not think of at first.
The more organised you are with your 21st birthday party checklist, the smoother it will go! We recommend printing out your checklist on some inexpensive paper so that everyone is able to see what needs to be done — this will ensure no one forgets something important.
Choose an event space
The next step is booking a 21st birthday event venue in Perth city. There are so many different types of birthday party venues available that it can be quite overwhelming at times! An event space platform like VenueNow curates the best birthday party venues in Perth and will help you find a venue in minutes instead of hours!
Decide on your menu
You can take two routes with this: either you plan your menu and get some of your friends or family to help out, or you just hire someone who will do it all for you. It's more fun if you decide to go the first route but it'll be easier if you go down the second option. Some venues have their own catering options, so it's best to check with them first. Your choice of catering will also depend on the type of birthday party you're having and how many guests will be there.
Plan your activities/entertainment
If you're having an outdoor party, then make sure there are enough activities to keep everyone busy. It should be consistent with your theme (i.e. if it's beach-themed, then consider getting some volleyball nets or badminton set-ups). If you've decided to hire a DJ, then make sure they have all the music that people want. A good idea is to give everyone a game of something when they arrive. This way, it not only gets everyone comfortable, but also keeps guests entertained throughout the party.
Explore unique event venues for 21st birthday parties
VenueNow curates the best function rooms for private hire for all types of events, including 21st birthday parties. Search party venues in Perth by capacity, price and more. Find the perfect venue for your special occasion now!
Looking for an ideal venue for other events such as corporate events, cocktail parties, engagement parties, or hens parties? VenueNow also curates the best function rooms and event spaces in Perth and all around Australia for all types of events!
Frequently Asked Questions
How much do Perth 21st birthday venues cost?
Based on VenueNow's historic data, on average, Perth 21st birthday venues cost between 50 per person and 75 per person. For example, a 100 person 21st birthday would cost approximately 5000-7500. Costs may differ based on your food and beverage requirements, AV requirements, event date and time and the type of venue you decide to book.
What are the top Perth 21st birthday venues?
Here are some of our favourite Perth 21st birthday venues: 1. Crowne Plaza Perth 2. Greenwood Hotel 3. Perth City Farm 4. The Oyster Bar 5. Metro Bar and Bistro 6. QT Perth 7. Wolf Lane 8. The Aviary Perth 9. Queens Tavern 10. HBF Stadium
How do I find and book Perth 21st birthday venues?
Finding and booking a Perth 21st birthday venue is easy with VenueNow, simply follow these steps: 1. Enter Perth as your location and 21st birthday as your event type into VenueNow's search engine. 2. Narrow down your search results by entering more filters such as number of people, event date, room layout and budget. 3. Send enquiries to venues to request pricing and availability (we recommend sending 3-5 enquiries to different venues to ensure you get the best price). 4. Review your quotes and connect directly with your favourite venues to book a site visit and finalise your booking. 5. Host your event!
How far in advance should I book a Perth 21st birthday venue?
On average, VenueNow customers book a Perth venue 90 days in advance of the event. For larger events and event dates in December we recommend allowing additional time as there may be limited availability.
Can VenueNow help me find a Perth 21st birthday venue?
We sure can! VenueNow's team of Venue Booking Experts can help you find the perfect venue, collect quotes from multiple venues on your behalf, negotiate the best price with venues and book venues, all for free. Simply send us your event brief and our team will be in contact with venue recommendations within 24-48 hours.
21st Birthday Party venues in other cities
Call our support team on
1300 647 488 during business hours AEST.
Discover Australia's Top Venues and Function Rooms
© Copyright VenueNow 2022 | SPARE GROUP PTY LTD | ABN 22 607 830 302