Top Birthday Venues Adelaide for Hire
Find, compare and book the best birthday venues Adelaide has to offer with VenueNow, Australia's #1 venue hire experts. Discover the top bars, restaurants, function venues, private event spaces and more in just a few clicks.
Best Adelaide Birthday Party Venues for Hire
VenueNow is trusted by 5,000+ corporates & 150,000+ customers to find the right venue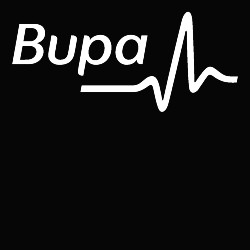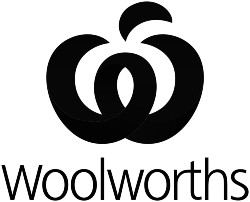 How much does a Adelaide Birthday Party cost?
Calculate the price of your Adelaide Birthday Party in under 10 minutes.
VenueNow is Australia's largest marketplace to discover and book the perfect venue for your meeting or event. It's the best and easiest way to search, compare and book venues for events ranging from birthdays to corporate meetings and everything in between.
Adelaide Birthday Party Venue Hire Guide
Whether it's a child's birthday or a 21st birthday, celebrating a special occasion with your friends can be an exciting and fun-filled experience.
The key to organising any enjoyable event is choosing the right venue. Adelaide has some incredible venues available for hire that are perfectly suited to hosting all types of celebrations. Whether you want a rustic country feel or prefer something more contemporary and elegant, Adelaide has it all!
Where can I find amazing birthday party venues in Adelaide?
There are so many amazing Adelaide birthday party venues available for hire that it can be difficult to choose. There's a venue for almost every budget and taste, from rustic barns and wineries to sleek city spaces perfect for adult birthday parties. If you're looking for a kid's party venue, you might consider a recreation centre, mini golf park or a party venue with a foam pit, laser tag or arcade games.
You'll find some brilliant birthday party venues in these Adelaide neighbourhoods:
Adelaide City Centre
The Adelaide city centre is always a great place for hosting special events. Not far from the Adelaide Oval and Adelaide Festival Centre, there are some wonderful event spaces available for booking and they cater to all tastes.
This vibrant area has some of South Australia's most exciting restaurants, bars and cafes, as well as art galleries, theatres, museums and performing arts spaces. The location is excellent for kids birthday parties since there are plenty of playgrounds nearby and the main shopping centre includes a giant indoor playground for young kids that's perfect for birthday celebrations. If you're celebrating an adult birthday party or just want somewhere different to celebrate than the standard restaurant dinner, try one of the area's award-winning gastropubs or wine bars instead! You'll find some brilliant options here.
The City is one of Adelaide's commercial hubs and the epicentre of business in South Australia. This means you'll find heaps of luxury hotels with versatile function rooms around. Many of the hotels, restaurants and kids party venues in this area offer birthday party packages for a wide range of budgets.
North Adelaide
An elegant and trendy area, North Adelaide is a perfect venue for hosting events such as wedding receptions, birthday parties and child's christenings. This neighbourhood is known for its beautiful parks and family-friendly attractions that include the Adelaide Zoo, botanic gardens and gorgeous beaches at Grange.
This Adelaide neighbourhood offers some fantastic restaurants with superb menu choices to make your event extra special. There are also plenty of party venues in this area that can be hired for private functions like children's birthday parties or 21st celebrations.
West End
The West End is another popular location for hosting special events including kids' birthdays, business parties and wedding receptions. The convenient location near Adelaide city centre means you'll have plenty of options when it comes to suitable venues and catering. You'll also find plenty of good restaurants nearby if you want to host an extravagant party with a gourmet menu.
West Lakes Shore
West Lakes Shore is an ideal location for hosting special occasions including birthday parties for all ages. This area is close to Adelaide city centre and offers easy access to some of Adelaide's best attractions including Rymill Park, West Beach and Henley Beach. Some of the best restaurants in Adelaide are located here as well!
Uraidla and Hahndorf
These two towns are situated on the outskirts of Adelaide and offer some stunning wedding venues as well as wonderful kid's party spaces. Using one of the many rustic barns or wineries will give your celebrations an interesting country feel. These towns are well known in Adelaide for their great food, as well.
Angle Park and Rose Park
At the northern end of Adelaide lies the beautiful suburb of Angle Park. This area is known for its excellent Asian restaurants making it a popular spot for hosting events such as parties and wedding receptions. Nearby, you'll find the stunning Rose Park with its gorgeous botanic garden and recreation centre where you can host a child's birthday party or 21st event!
What are the most popular types of Adelaide birthday party venues?
Thinking of hiring a specific type of venue can help you narrow down your choices. For example, those planning an elegant gala event or celebration may prefer sophisticated, upmarket cocktail bars or restaurants offering luxurious dining options. Families looking to host their child's birthday party might want somewhere larger like a private function room or community hall. Whatever your preferences, there's sure to be something that meets your needs!
These are some of the most popular types of birthday party venues in Adelaide:
Restaurants
These upmarket venues have huge appeal for a special event like a birthday party. They offer delicious cuisine in sophisticated and elegant surroundings, which can make your event truly memorable.
Depending on the venue you choose, they can host groups of all sizes at different times throughout the day or evening. Many offer birthday party packages that include food and drinks, a birthday cake, balloons and other decorations. The best thing about booking a restaurant for your event is that it will be fully catered, which reduces the stress of party planning.
Function rooms
Community halls, church halls or other similar venues are also popular choices if you would prefer something more basic but still spacious and comfortable. Many function rooms include kitchens and/or bar facilities from which catering services can be provided by the venue's staff or caterers brought in separately.
Action-packed venues
If the birthday celebrant wants a fun and entertaining party, then action-packed venues like amusement centres, theme parks and sports centres are a great choice.
Roller discos, laser tag parties and glow-in-the-dark mini golf are just some of the options available at these types of venues! You'll also find mega courts, escape rooms and arcade games that will delight any birthday child or adult. Don't forget to ask about birthday party packages when you look into these types of venues.
Farms and barns
Many of Adelaide's suburbs are surrounded by farmland and vineyards. If your child loves animals but has been to the Adelaide Zoo one too many times, try one of the many farms that dot the Adelaide suburbs. Getting a ride on a pony or spending time with farm animals can be the ultimate birthday treat. Many farms offer things like children's discos, bouncy castles, jumping castles and themed party themes that will keep kids busy for hours — ask to see what they have! Some even host adult parties too so you could have a joint celebration with your child.
Hahndorf Farm Barn is a popular choice for a children's party. It has a play area with baby sheep, goats and chickens as well as an inflatable slide and jumping castle. Hahndorf Farm Barn also hosts school visits and special events.
Cinemas
Adelaide boasts some fabulous cinema facilities that are always popular choices for birthday parties. Many of the cinemas run birthday party packages including food and drinks, so all you need to worry about is getting your invites ready! Choose from family-friendly movies in one of the cinema's theatres or have fun at one of their indoor playgrounds before the show starts.
Wineries and cellar doors
Take the celebration outside the city to Australia's most famous wine region, the Barossa Valley. Many vineyards also have event spaces where you can host a birthday party for up to 100 people. You will surely enjoy sipping on your favourite local wines whilst celebrating with friends and family!
Bars and pubs
If the birthday celebrant is a party animal, consider having the party at a lively pub or bar. Most offer great food along with special birthday packages. This is a great way to celebrate birthday parties for those 18 years old and above. Some of these establishments have a private party room or two you can book so you have a dedicated party space for your group.
Beachside venues
If you're looking to celebrate somewhere scenic and coastal, head to one of Adelaide's beautiful beaches like Glenelg, Semaphore and Brighton. Many beachside restaurants offer birthday party options that are sure to please children and adults alike!
Children's museums
These types of museums are ideal for children aged six and under. Many run birthday party options with specially designed programming that will keep the little ones entertained whilst you enjoy your own food, drinks and other activities along with friends and family.
Clubs
If dancing is what you desire, hit up one of Adelaide's nightclubs or dance parties! They usually charge a cover fee but often have excellent drink specials too — just ask about the birthday packages when you make enquiries at these venues. Some clubs even provide an area exclusively for birthday celebrations so yours won't get mixed in with the rest of the crowd.
Water activities
If the birthday celebrant is a water baby, look into having the party at one of Adelaide's swimming pools or beachside resorts. Why not have an underwater-themed celebration? The children will be immersed in fun and excitement from start to finish! Great entertainment options include pool parties, giant jumping castles and slides. Waterslides are always popular — don't forget to request safety equipment when you make enquiries about hiring them. You may also want to hire a lifeguard if there aren't any on duty already. Some places offer poolside treats where they provide drinks and snacks so all you need to do is show up and enjoy!
What should I consider when looking for Adelaide birthday party venues?
If you're the party host and want to throw the best party ever, there are some important things to consider before you book an event space. Here are some questions you need to ask before you book that function space for your or your loved one's birthday party:
What type of space is the party venue?
You can choose from a wide array of venues, ranging from hotel banquet rooms to restaurants to function centres. Start with a budget and an event theme in mind. You may also want to think about the birthday celebrant's interests and favourite activities. From there, you'll have a pretty good idea of what type of venue will be best for the birthday party.
How much space do I need?
The best Adelaide birthday party venues will have adequate space for your guests and an area where you can set up food and drinks. Consider the types of activities — kids' party games, a bouncy castle, a foam pit, or a treasure hunt for the guests — and make sure there'll be enough room for moving about safely and comfortably.
How many people are attending the event?
If you have a sizeable guest list, it'd be better to look into hiring a function room or restaurant that has plenty of seating capacity and space for setting up displays, games, DJ setups and whatever else you have planned for the event.
How much money do you want to spend on booking an Adelaide birthday party venue?
Function rooms in hotels usually cost more than smaller venues like restaurants. But if you have a large guest list, it may be worth the extra cost.
A hotel function room will come with its own tables and chairs, so you won't have to worry about renting or buying these things for your birthday party. There'll also be space for food stations, dance floors and other party equipment, although you'll want to check what's included in the package when booking a function room. Make sure you know exactly how many people can fit inside of the Adelaide birthday party venue before committing to holding an event there. To avoid surprises on the day of your function, always get a headcount from each person who RSVP'd "yes" beforehand!
Tips for throwing Adelaide birthday parties on a budget
Birthday parties don't have to be expensive, and you don't need to be rich to throw an awesome one. With some imagination, creativity and some help from your friends in Adelaide, you can create a memorable party for all your guests regardless of how much money you're willing or able to spend on the event.
Planning is key
If you want to keep costs low when planning a birthday party in Adelaide then start early. The earlier you start planning for the party the more options will open up to you. Think about what kind of theme you want for the party — pirates? superheroes? dinosaurs? — and then choose decorations that match this theme whilst also being affordable. Hiring out tents can cost a lot of money so think about how you could make or borrow your own.
Serve lunch instead of dinner
Lunches are also good choices for smaller parties as they don't require spending much money on food whilst still being entertaining enough to keep little kids happy.
Rent equipment
If the birthday party venue in Adelaide that you have chosen offers it, then consider renting some equipment rather than buying it yourself. This could include things like tables, chairs and decorations. Some venues might even offer to decorate your space for free if you pay an hourly fee or a small deposit. This is also a good way of getting help with planning your birthday party as some places will provide a planner who can make suggestions on decorations, themes and entertainment ideas.
Entertainment is key
If entertainment is an important thing to you when planning your birthday party venues in Adelaide, choose a venue that offers it. This will save you money on having to pay for things like magicians or clowns separately. A lot of places also offer trivia nights and live acts, which are good if you want something your guests can join in with. You might also want to consider hiring out a projector for the hard-core gamers in attendance as this will make them much happier and could even be a good way of keeping kids occupied who usually get bored easily if not given enough entertainment options.
DIY the decorating
If you're on a really tight budget when planning your birthday party in Adelaide, then spend some time thinking about ways you can do your own decorating. This is best suited to people with an eye for creativity who don't mind putting the work into making their party space look good on a smaller budget.
Make your own party favours
Party favours are a great way to make your guests feel special or that they have been invited to something really special. However, making your own party favours doesn't just mean you save on the cost of buying them either. Homemade party bags help elevate the entire event and are much more meaningful than something you bought from a store. Nothing is better than receiving a gift that you know the giver has put time and effort into making.
Turn it into a potluck
Another way of saving money on your birthday party in Adelaide is by having it become a potluck. Rather than have people pay for their own meal, they're instead given an item to bring along, which can then be shared out amongst everyone at the venue. This works especially well for casual venues like farms, parks or beaches.
Discover more excellent Adelaide birthday party venues
Looking for an unforgettable birthday venue in Adelaide? Look no further! VenueNow lets you find and book your perfect birthday party venue with just a few clicks. Spend less time searching for party venues and spend more time planning a spectacular birthday celebration. Check out VenueNow today!
Frequently Asked Questions
How much do Adelaide birthday venues cost?
Based on VenueNow's historic data, on average, Adelaide birthday venues cost between 50 per person and 75 per person. For example, a 50 person birthday would cost approximately 2500-3750. Costs may differ based on your food and beverage requirements, AV requirements, event date and time and the type of venue you decide to book.
What are the top Adelaide birthday venues?
Here are some of our favourite Adelaide birthday venues: 1. The Playford Adelaide MGallery 2. Rydges Adelaide 3. National Wine Centre Adelaide 4. Rob Roy Hotel 5. InStudio 6. The Terrace Hotel Adelaide 7. The Glenelg Pier 8. Osmond Terrace Function Centre 9. Sfera's Park Suites and Convention Centre 10. Seafire On The Marina
How do I find and book Adelaide birthday venues?
Finding and booking a Adelaide birthday venue is easy with VenueNow, simply follow these steps: 1. Enter Adelaide as your location and birthday as your event type into VenueNow's search engine. 2. Narrow down your search results by entering more filters such as number of people, event date, room layout and budget. 3. Send enquiries to venues to request pricing and availability (we recommend sending 3-5 enquiries to different venues to ensure you get the best price). 4. Review your quotes and connect directly with your favourite venues to book a site visit and finalise your booking. 5. Host your event!
How far in advance should I book a Adelaide birthday venue?
On average, VenueNow customers book a Adelaide venue 90 days in advance of the event. For larger events and event dates in December we recommend allowing additional time as there may be limited availability.
Can VenueNow help me find a Adelaide birthday venue?
We sure can! VenueNow's team of Venue Booking Experts can help you find the perfect venue, collect quotes from multiple venues on your behalf, negotiate the best price with venues and book venues, all for free. Simply send us your event brief and our team will be in contact with venue recommendations within 24-48 hours.
Birthday Party venues in other cities
Call our support team on
1300 647 488 during business hours AEST.
© Copyright VenueNow 2022 | SPARE GROUP PTY LTD | ABN 22 607 830 302