Top Birthday Venues Perth for Hire
Find, compare and book the best birthday venues Perth has to offer with VenueNow, Australia's #1 venue hire experts. Discover the top bars, restaurants, function venues, private event spaces and more in just a few clicks.
Best Perth Birthday Party Venues for Hire
VenueNow is trusted by 5,000+ corporates & 150,000+ customers to find the right venue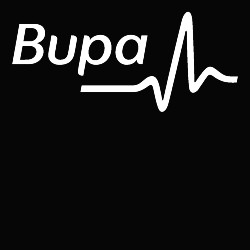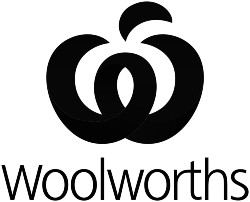 How much does a Perth Birthday Party cost?
Calculate the price of your Perth Birthday Party in under 10 minutes.
VenueNow is Australia's largest marketplace to discover and book the perfect venue for your meeting or event. It's the best and easiest way to search, compare and book venues for events ranging from birthdays to corporate meetings and everything in between.
Perth Birthday Party Venue Hire Guide
From super simple to super fancy birthday venues, Perth has them all. With endless varieties of cool pubs, karaoke bars, cafes, restaurants, warehouse studios, private dining rooms, lounges and other fantastic party spots, you'll be sure to find a birthday venue that everyone will enjoy. But with so many options, you'll end up spending hours looking through them all. VenueNow gathers the top party venues in Perth and across Australia so you have a curated list of fabulous venues right at your fingertips. With our smart filters and instant booking option, you can hire the perfect party venue in minutes, not hours.
Need help planning? We've put together a guide for your next birthday party in Perth:
What should I consider before hiring a Perth birthday party venue?
Choosing a venue is one of the most important decisions you need to make when planning a birthday bash. It's a decision you can't take lightly. So many aspects of the event rest on this one factor.
Will your guests have a hard time finding the venue? Will they be able to find parking or can they commute to the location? Will you be able to stay within budget? Can you customise the space to suit your vision? These are just some of the many things you need to consider as you look for venues in Perth. Here are a few more:
What time will the birthday party be?
This will depend mostly on the average age of your guests. As a rule of thumb, the younger the guests, the earlier the party should be. But whilst it's traditional for adult birthday parties to be held in the evening, there are a couple of reasons you should think about hosting your party during mid-morning or mid-afternoon.
First, if the party will be held outdoors, you'll want to be able to soak up the sunlight and maybe include some outdoor activities in the program. Second, by scheduling the party between mealtimes, you can serve snacks instead of entrees, saving money. Third, certain venues cost more if you're booking a nighttime event.
Will you have organised activities?
Group activities make parties more lively and memorable. There's no better way to learn more about a fellow guest and to bring a group together. If you can, gather your crew for a group activity like a scavenger hunt, a cooking or pottery masterclass, trivia night or a mini-bowling tournament. Having a particular activity in mind can help you narrow down your venue hire choices.
What services and facilities are available at the venue?
Before hiring a party venue in Perth, make a list of everything you require for your big birthday bash. This list may include things like proximity to a bus or train stop, DJ equipment, a projector, kitchen facilities, an outdoor space or valet parking. You may also want to make sure that the venue doesn't have restrictions on noise or photography, or that they won't charge extra for cleanup or overtime.
Party planning tips for COVID-19
Since COVID-19 we've all had to focus on how we can keep our in-person events as safe as possible. Here are some health and safety measures to consider when organising a COVID-safe event:
Venues with outdoor spaces - Open-air venues like courtyards, terraces, patios, outdoor theatres and rooftop pools can hold more people while still following social distancing guidelines. Outdoor venues also have a more chill vibe than those held indoors.
Events with an online component - Lockdowns and travel restrictions might make it hard for some of your guests to make it to the party. These days, events need to cater to both on-site guests and those who can only participate from afar. One way to make virtual guests feel more involved is by sending over a box of food, drinks and other goodies so they can partake in the feast along with your on-site guests.
Custom masks - Are masks mandatory? One of the best ways to incorporate masks into your event's overall look is by handing out custom-made ones that complement the party's theme. Aside from making guests feel safe and comfortable at your party, custom masks also elevate the look of your birthday bash!
Top venue types for a Perth birthday party
Perth is brimming with unique venues for birthday parties. From upmarket cocktail lounges to quirky pubs and boutique function spaces, there are one-of-a-kind birthday venues around almost every corner.
Here are some of our favourite venue types for a party in Perth:
Blank canvas spaces
Completely adaptable to your party needs, blank canvas spaces are perfect if you require a highly-customisable venue. Art studios and converted warehouse spaces like the ones dotted around the city are perfect for hosting everything from formal corporate functions to foam parties and everything in between.
Bistros
There are heaps of lovely bistros around Perth city that make perfect party venues for those too busy for party planning. Forget about looking for caterers, event stylists and equipment rentals. Apart from serving fantastic food, many of these bistros offer event packages to make party planning easier and more affordable.
Waterfront venues
Take advantage of the many sweeping views of the Indian Ocean and the Swan River in this gorgeous city. Book one of the many riverside bars or beachfront restaurants for your next birthday soiree and soak up the views as you celebrate turning a year older.
Unique venues
Step off the beaten track and hire a non-traditional function space for your event. Hosting your birthday in a museum, aquarium, cinema, historical building or other unconventional party venues will ensure that your birthday bash becomes the talk of the town. In Perth, there are many of these venues that will cater to your needs.
Best ideas for Perth birthday parties
Themed birthday parties aren't just for children! Even if you're celebrating with a small party at home, a theme can help bring all the different aspects of an event together and make planning easier. Not sold on the thought of a themed party? Here are some fun birthday party ideas we love:
Game Night - Who doesn't love a good board game? No matter what age your guests are or where you're celebrating, this easy birthday party theme is a hit! Whether you're celebrating at home or have booked a private section at your favourite lounge, you can set this up in no time. Just bring out the board games (classic ones are always welcome, but you can also spice things up with some adults-only games), prepare the booze and some game night grub and you're good to go!
Black and White Masquerade Ball - For a milestone birthday, you want to take things up a notch. A masquerade ball is effortlessly elegant and makes for amazing party photos! Have your guests come in black or white outfits to make things even more glamorous.
Sip Sip Hooray - If you and your friends enjoy discovering different wine varietals, celebrate your birthday with a wine tasting party! You can sample different bottles of wine, pair them with delicious dishes, play some wine trivia and have lively discussions about each bottle. Or you can hire a sommelier to guide you through a private wine tasting.
Top neighbourhoods in Perth for a birthday party
Perth is a modern and vibrant city with lots of amazing venues available at any budget and some stellar waterfront locations, especially by the stunning Swan River. If you're looking for function spaces for a gathering, Perth city has much to offer. Start your search for party venues in these neighbourhoods:
The fast-growing city centre is the place to go for fine dining establishments and large function spaces in Perth, WA. Check out St. Georges Terrace, Hay Street and precincts like Elizabeth Quay for trendy party spots and versatile function rooms.
Located just north of Perth's CBD, the suburb of Northbridge contains the city's main nightlife district. It's also famous for its diverse culinary scene, dozens of laneway bars and eateries. If you're looking for a BYO venue, there are local function spaces, galleries, theatres and community centres in the area that can be hired for private events.
This charming suburb is known for its abundance of cafes, bakeries, restaurants and bars, making it a great place to celebrate a birthday. There are lots of private function spaces available in North Perth, from low-key gathering spots like local pubs to more upscale venues like hotels and function centres.
To the south of the city lies the coastal suburb of Fremantle, which is abuzz with lively cafes, restaurants, bars, pubs, industrial warehouse spaces, microbreweries and other cool hangouts. The dining scene is diverse, with plenty of Italian and Asian restaurants throughout. Meanwhile, the restaurants around the busy Fishing Boat Harbour boast some of the best seafood in the country. Like Northbridge, Fremantle has a bustling nightlife with numerous venues playing live music into the wee hours.
How to plan a birthday party
Ready to start planning your next birthday soiree? Don't leave things to the last minute. There are some parts of the party planning process that have to be checked off your to-do list months before the event itself. Stay organised and on schedule with these tips:
Set a budget - Before anything else, you have to figure out how much you're willing to spend on your event. Your budget will determine practically every bit of your party — from venue hire and guest list to food and even the date of the event. A budget helps you prioritise the aspects of the party that matters most to you. Want to invite more people? Consider cutting back on decor. Set on having live music at your party? Free up some cash by finding a more affordable venue or caterer.
Expect the unexpected - You never know what the day will bring, so make sure you have a Plan B. If having your party outdoors, plan for inclement weather. Check the AV equipment before the event and prepare extra screens and speakers just in case something breaks down. Have backup activities ready in case the entertainment runs a little late. Chaos is part of the fun, but it's always best to be ready for anything.
Get help - The last thing you want is to be running around like a headless chicken at your own party. Don't be scared to ask for help, or pay for it if need be. If it's a big party, you may want to hire a professional event planner. If it's a small gathering, ask your friends for help with some of the day-of tasks like greeting guests at the door or taking the lead on games and activities.
Milestone Events
If you're looking for where to throw your next 18th birthday party, Perth has much to offer. You have a myriad of beautiful venues in a range of price tiers available in the city centre and surrounding suburbs. The CBD is home to some outstanding restaurants that offer different wines on their wine list. It also contains many top-notch clubs and bars that could be the perfect setting for your big night. Northbridge is another popular area in the city with its excellent restaurants and nightlife scene. If you're looking for a more low-key venue, Fremantle is home to many hotels, cafes, pubs, breweries and restaurants with an array of cuisines on offer.
Check out these helpful hints for planning the ultimate birthday party to get your birthday planning started.
If you're a 21-year old in Perth, it's only natural that you want your birthday to be special. Luckily for you, there are many great Perth venues available that are perfect for hosting a memorable bash. If you're looking to wow your guests with a modern venue that has an incredible atmosphere and endless entertainment options, the Rivercity casino is for you. It offers everything from luxurious accommodation, restaurants, bars, a gaming floor and the latest in live music with over 50 diverse DJs weekly. The Grosvenor Hotel is another top-class hotel located in Northbridge which offers casual and fine dining experiences as well as cocktail and nightlife venues all within walking distance.
Here are some of our favourite 21st birthday themes and ideas to get you started.
It's your 30th birthday. It feels like just yesterday you were in university playing beer pong and now here you are, older and wiser, about to spend one of the best days of your life celebrating yet another milestone. You deserve to have your cake and eat it too. Perth has some of the best venues in Australia, so you won't be disappointed with your choice of Perth birthday party venue.
Want to make your 30th birthday extra special? Here are 30 birthday party ideas, themes and fantastic venues in Perth.
For a milestone birthday like your 50th, you'll want to choose a venue that matches the occasion. The Hougoumont Hotel in Fremantle is an excellent choice for a 50th birthday party. It's a beautifully restored heritage building with luxurious accommodations, a world-class restaurant and an award-winning wine list. The hotel has a number of indoor and outdoor areas, perfect for your special occasion.
Check out our Classy 50th birthday party ideas guide for more ideas.
Top birthday party venues Perth
From function rooms in top-rated hotels to charming laneway eateries and modern venues by the Swan River, you won't run out of choices for birthday party spots in Perth, WA. Check out these highly-rated party spaces in the WA capital.
Perth City Farm - This Art Deco space is the perfect blank canvas setting for birthdays, weddings, and all types of social and corporate functions. The open plan warehouse is airy, modern and great for large groups. Crowds can spill over into the adjoining courtyard and there's easy access to the street, which is perfect if you're having food trucks at your party.
Lobby Bar - Catch a game at nearby WACA Ground, then proceed to this urban chic venue for some seriously scrumptious cocktails and canapés. Available for groups of 30 to 150, this wonderfully elegant function space is a go-to destination for corporate functions and glam celebrations.
Grand Bar and Bistro - Located close to the Perth Rowing Club and Perth Concert Hall, this stunning venue on St. Georges Terrace has everything you need to organise a memorable birthday party. There's a mix of indoor and outdoor dining spaces available for private hire and various event packages to suit any budget at this amazing venue. With its raved-about menu, impressive drinks list from its private bar and beautiful interiors, it's no wonder this is one of Perth's most sought-after function venues.
QT Perth - For the fancy birthday boys and girls out there, QT Perth is an award-winning luxury hotel in the heart of the CBD, which features harbour and city views. The rooftop bar, Northbridge's premier roof-top bar, provides a luxurious al fresco setting with spectacular views of the Swan River. Sip playfully crafted cocktails and tasty bites from Executive Chef Mitch Orr in this sophisticated yet relaxed atmosphere.
Still undecided? Why not consider these 7 Perth birthday party venues.
Looking for the perfect venue for your next party?
If you're searching for the perfect function room to host your next event, look no further than VenueNow.
VenueNow is here to help you in your search. Party venues in Perth are easy to find using our comprehensive search filters. Simply enter your event details and we'll show you a list of available venues in Perth, WA. You can then narrow down your search results by price, capacity, location and more. Once you've found the perfect venue for your event, simply submit a booking request and we'll do the rest! Whether you're planning birthday parties, corporate events, cocktail parties, hens parties, wedding reception or other special occasions, we'll help you find the perfect venue to suit your needs and budget.
Frequently Asked Questions
How much do Perth birthday venues cost?
Based on VenueNow's historic data, on average, Perth birthday venues cost between 50 per person and 75 per person. For example, a 50 person birthday would cost approximately 2500-3750. Costs may differ based on your food and beverage requirements, AV requirements, event date and time and the type of venue you decide to book.
What are the top Perth birthday venues?
Here are some of our favourite Perth birthday venues: 1. Crowne Plaza Perth 2. Greenwood Hotel 3. Perth City Farm 4. The Oyster Bar 5. Metro Bar and Bistro 6. QT Perth 7. Wolf Lane 8. The Aviary Perth 9. Queens Tavern 10. HBF Stadium
How do I find and book Perth birthday venues?
Finding and booking a Perth birthday venue is easy with VenueNow, simply follow these steps: 1. Enter Perth as your location and birthday as your event type into VenueNow's search engine. 2. Narrow down your search results by entering more filters such as number of people, event date, room layout and budget. 3. Send enquiries to venues to request pricing and availability (we recommend sending 3-5 enquiries to different venues to ensure you get the best price). 4. Review your quotes and connect directly with your favourite venues to book a site visit and finalise your booking. 5. Host your event!
How far in advance should I book a Perth birthday venue?
On average, VenueNow customers book a Perth venue 90 days in advance of the event. For larger events and event dates in December we recommend allowing additional time as there may be limited availability.
Can VenueNow help me find a Perth birthday venue?
We sure can! VenueNow's team of Venue Booking Experts can help you find the perfect venue, collect quotes from multiple venues on your behalf, negotiate the best price with venues and book venues, all for free. Simply send us your event brief and our team will be in contact with venue recommendations within 24-48 hours.
Birthday Party venues in other cities
Call our support team on
1300 647 488 during business hours AEST.
Discover Australia's Top Venues and Function Rooms
© Copyright VenueNow 2022 | SPARE GROUP PTY LTD | ABN 22 607 830 302