Top Cocktail Party Venues Adelaide for Hire
Find, compare and book the best cocktail party venues Adelaide has to offer with VenueNow, Australia's #1 venue hire experts. Discover the top venues of all sizes from hotels, to large conference spaces, restaurants, unique bars and much more in just a few clicks.
Best Adelaide Cocktail Party Venues for Hire
VenueNow is trusted by 5,000+ corporates & 150,000+ customers to find the right venue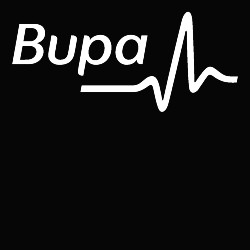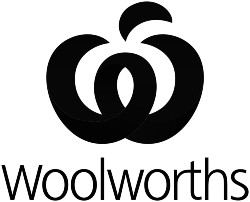 How much does a Adelaide Cocktail Party cost?
Calculate the price of your Adelaide Cocktail Party in under 10 minutes.
VenueNow is Australia's largest marketplace to discover and book the perfect venue for your meeting or event. It's the best and easiest way to search, compare and book venues for events ranging from birthdays to corporate meetings and everything in between.
Adelaide Cocktail Party Venue Hire Guide
Not only are cocktail parties great for networking, but they're also a great way to get together and relax in the company of friends. Of course, hosting a cocktail party in Adelaide requires careful planning — and a stunning venue that will have your guests looking forward to the event. But where should you host your Adelaide cocktail party? Read on for our Adelaide Cocktail Party Venue Guide to discover our top tips.
Where can I find the best cocktail party venue in Adelaide?
Adelaide has lots of function venues and event spaces that can cater to cocktail-style birthday parties, wedding receptions, corporate events, and other private functions. Fortunately, plenty of Adelaide neighbourhoods offer such venues. Start your search with these Adelaide suburbs:
The CBD provides the best cocktail party venues of any area in Adelaide. It's home to some of the South Australia capital's most beautiful hotels and event spaces, as well as many restaurants that will be fantastic for entertaining your guests. The City is also extremely convenient — it's close to places like Rundle Mall, Hindley Street, Victoria Square, the Adelaide Festival Centre precinct (which makes a great location for larger functions), and the Central Market, making it easy to arrange transport and any other services you may need.
Lonsdale
Lonsdale is a trendy suburb in the Inner North that's home to some of Adelaide's most beautiful event spaces. These include an impressive range of hotels and function rooms, all within walking distance of Rundle Mall — one of Australia's most famous shopping destinations. This area also has several stylish cafes and restaurants that will be ideal for entertaining your guests.
Largs Bay and Henley Beach
Located in the Inner South, these are two of Adelaide's trendiest suburbs — home to an array of cocktail party venues that can be used for functions. In fact, Largs Bay offers one of Australia's most beautiful locations — its foreshore area has several seafood restaurants with stunning ocean views, as well as an old-world English pub. Henley Beach has a more modern vibe, with its cafes and bars providing plenty of entertainment for guests who aren't interested in the beach.
Elizabeth
In the Outer North, Elizabeth is another trendy location that offers some of Adelaide's best cocktail party venues — including hotels next to popular shopping centres like the Elizabeth Shopping Centre and industrial-style bars spread across Sturt Road.
This is a great location for those looking for an Inner East option, with plenty of event spaces and restaurants to choose from — as well as being close to popular tourist destinations like the Adelaide Botanic Gardens.
Norwood is one of Adelaide's most well-known suburbs, and it offers a range of fantastic cocktail party venues. Located in the Inner East, this suburb has many old-world pubs and hotels that would be perfect for your event, as well as a number of trendy cafes and bars.
Rundle Mall and Hindley Street
These central destinations in Adelaide provide some of the best cocktail party venues. Rundle Mall and Hindley Street both have great shopping, dining and entertainment options, which makes for a more lively atmosphere. At all times of the year, you can find some great places to have a cocktail party in the Adelaide city centre. The accessible price range and the availability of venues make it one of the best options for any occasion.
Hindmarsh Square
This area provides many beautiful and versatile locations that are ideal for parties — cocktail style or otherwise. If you're hosting a cocktail party at one venue and then having dinner at another, the close proximity between venues makes it easy to travel from one place to the next. The local attractions and great restaurants make it a favourite spot for many locals during the weekend.
What types of cocktail party venues are the most popular in Adelaide?
A cocktail party is a great way to celebrate a wedding, birthday or milestone, and Adelaide boasts a range of venues that are ideal for cocktail parties. If you're thinking about holding your next cocktail party in Adelaide, then choosing the right type of venue is key to its success. Here are some types of cocktail venues to consider:
Bars
If you prefer a livelier party atmosphere, you'll likely be drawn to the bar scene. A bar is generally "more of a party" and there tends to be a lot going on. This will definitely give your guests something more interesting to do than just mingle around the canapés.
Function rooms
If you're after a more formal venue for cocktails in Adelaide, a bar might not feel appropriate. Function rooms provide a great atmosphere for cocktails, but they're also ideal if you have a more specific theme for your party. One of the best types of function rooms in Adelaide is the industrial-style studio or "blank canvas" space. These venues provide an excellent setting for themed events or corporate functions like product launches as they can be more easily styled to suit your vision.
Lounges or pubs
If you're looking for a more traditional cocktail party venue, then lounge bars and pubs are an excellent choice. Whether it's just drinks or dinner as well, this will provide your guests with entertainment in the form of sports on TV and live music. If you want to go all-out with a large selection of bar delights, you can also hire a premium cocktail private bar that has an extensive collection of spirits and liqueurs. This will provide your guests with a great experience as they try new drinks and experiment with cocktails — in some cases, even getting them to create their own!
Hotel function venues
Cocktail parties involve a few hours of drinking alcohol and chatting with others, but they are held in small groups so that everybody has a chance to speak with each other at some point during the night. They are an adult party, where most guests are expected to drink alcohol but the atmosphere is not rowdy or overly raucous. The ideal venue for such a party is an upmarket hotel. These venues are usually spacious, allowing each guest some personal space away from the rest of the group. Hotels have functions rooms located on their premises, which can be rented out for private gatherings. Some even have food and beverage package options available to make your life easier.
Restaurants
Most restaurants serve cocktails, wine and other alcoholic beverages and are great for small cocktail parties so you should include them on your list of Adelaide cocktail party venues to choose from. Look for a restaurant that serves gourmet cocktails — they can be a little more expensive, but they're worth every cent.
Other unique venues
Adelaide has a number of other unique venues that would be ideal for cocktail parties. These include art galleries, wineries, distilleries and even private homes. No matter what type of unique venue you choose, make sure it's one that will allow your guests to mix and mingle easily so that everybody has a great time.
Discover the brilliant function spaces Adelaide has on offer
VenueNow has the largest selection of cocktail party venues in Adelaide and across Australia. Whether you're looking for a venue for wedding reception and weddings, corporate functions or a 21st birthday party, VenueNow has you covered! Find the perfect venue or event space for your cocktail party with VenueNow!
Frequently Asked Questions
How much do Adelaide cocktail venues cost?
Based on VenueNow's historic data, on average, Adelaide cocktail venues cost between 60 per person and 90 per person. For example, a 100 person cocktail would cost approximately 6000-9000. Costs may differ based on your food and beverage requirements, AV requirements, event date and time and the type of venue you decide to book.
What are the top Adelaide cocktail venues?
Here are some of our favourite Adelaide cocktail venues: 1. The Playford Adelaide MGallery 2. Rydges Adelaide 3. National Wine Centre Adelaide 4. Rob Roy Hotel 5. InStudio 6. The Terrace Hotel Adelaide 7. The Glenelg Pier 8. Osmond Terrace Function Centre 9. Sfera's Park Suites and Convention Centre 10. Seafire On The Marina
How do I find and book Adelaide cocktail venues?
Finding and booking a Adelaide cocktail venue is easy with VenueNow, simply follow these steps: 1. Enter Adelaide as your location and cocktail as your event type into VenueNow's search engine. 2. Narrow down your search results by entering more filters such as number of people, event date, room layout and budget. 3. Send enquiries to venues to request pricing and availability (we recommend sending 3-5 enquiries to different venues to ensure you get the best price). 4. Review your quotes and connect directly with your favourite venues to book a site visit and finalise your booking. 5. Host your event!
How far in advance should I book a Adelaide cocktail venue?
On average, VenueNow customers book a Adelaide venue 90 days in advance of the event. For larger events and event dates in December we recommend allowing additional time as there may be limited availability.
Can VenueNow help me find a Adelaide cocktail venue?
We sure can! VenueNow's team of Venue Booking Experts can help you find the perfect venue, collect quotes from multiple venues on your behalf, negotiate the best price with venues and book venues, all for free. Simply send us your event brief and our team will be in contact with venue recommendations within 24-48 hours.
Cocktail Party venues in other cities
Call our support team on
1300 647 488 during business hours AEST.
© Copyright VenueNow 2022 | SPARE GROUP PTY LTD | ABN 22 607 830 302