Top Cocktail Party Venues Perth for Hire
Find, compare and book the best cocktail party venues Perth has to offer with VenueNow, Australia's #1 venue hire experts. Discover the top venues of all sizes from hotels, to large conference spaces, restaurants, unique bars and much more in just a few clicks.
Best Perth Cocktail Party Venues for Hire
VenueNow is trusted by 5,000+ corporates & 150,000+ customers to find the right venue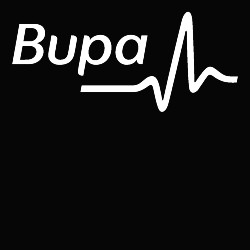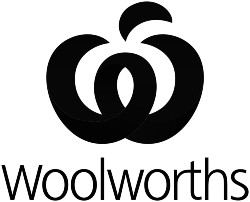 How much does a Perth Cocktail Party cost?
Calculate the price of your Perth Cocktail Party in under 10 minutes.
VenueNow is Australia's largest marketplace to discover and book the perfect venue for your meeting or event. It's the best and easiest way to search, compare and book venues for events ranging from birthdays to corporate meetings and everything in between.
Perth Cocktail Party Venue Hire Guide
Thinking of hosting your next cocktail party? Why not have it in Perth!
Perth is an urban oasis among the vast nature of Western Australia. Not only does Perth have art galleries, al fresco breweries and a relaxed neighbourhood - it also hosts epic events that are perfect for everyone living in this little town to enjoy. It is also popular with tourists because it has one of Australia's biggest casino complexes, which offer a range of special events, including live entertainment. Most restaurants and cafes in Perth provide an excellent setting for all types of occasions, from birthdays to engagement parties.
Perth is a city that loves to party. From the local haunts to those special hidden gems, a cocktail party venue is an experience that no Perth local should miss. And now there's no excuse not to enjoy one because we've done all the hard work for you and listed down some of the popular venues in town.
Where can I find the best cocktail party event space in Perth?
There are hundreds of different venues you can choose from when organising a cocktail party in Perth. Why not checking out these neighbourhoods located in Perth?
Claremont
If you're on the lookout for a cocktail party venue in Perth, Claremont is one place you should definitely consider. You can find plenty of restaurants around here that'll cater to your every need when hosting an event. From French to Italian, there's a wide variety of different cuisines on offer. There are also plenty of bars and pubs in Claremont that'll give you the perfect chance to let your hair down after a long day at work.
Northbridge
In Northbridge, you can find a range of cocktail party venues that'll make the ideal location for your next function. No matter what kind of event you're planning, these classy places should have something to suit.
A Northbridge favourite for its trendy cafes and restaurants, Highgate is the place you want to be if you're organising a corporate function or a location-based party. Highgate is also popular with music lovers as it is where Perth's best live-music venue, Fly By Night, is located.
Fremantle
If you want to host your cocktail party in Fremantle, then there are plenty of chic venues that'll suit any kind of function. Fremantle is a favourite weekend spot to eat, drink, shop, and sail among locals and tourists. From rustic-style event spaces to modern cocktail party restaurants, Fremantle has them all!
Fremantle is also popular with tourists because it's got a range of historical buildings that are worth seeing. A lot of Fremantle's most famous landmarks are also designated as National Heritage sites, so there's plenty to see and do around here. Plus, the scenery is lovely!
Sunset Coast
Cocktail parties are perfect for summer get-togethers and if you're on the search for a venue, the Sunset Coast has plenty of places to choose from. From cafes to hotels, there's a wide variety of different places to choose from and all are located close to some of Western Australia's most beautiful beaches. These function spaces located on Perth's Sunset Coast should provide an amazing day out for you and your guests.
Perth CBD
The CBD offers cocktail party venues that'll make your next event one to remember. You can find anything from jazz bars and cocktail bars to traditional pubs in this area of the city. Perth's CBD also has some pretty popular restaurants that'll provide you with the perfect setting for your next event – and it's only a short walk away from Perth Arena, which is a great place to host an after-party! Why not book an event overlooking the stunning Swan River! The central business district is also where you'll find a lot of Perth's best nightlife, so it's the perfect place to keep the party going into the early hours of the morning.
What types of cocktail party venues are the most popular in Perth?
Looking for an event space for your next party in Perth City? Here are some of the venues available in Perth that suit every cocktail style!
Restaurants
Perth is well-known for having some of the best restaurants in Australia and these venues can be a perfect place to host your next cocktail party. Some restaurants even have a private bar or function area that can be hired out for your event. This is a great option if you want to have an intimate gathering or if you're looking for a more relaxed atmosphere for your corporate event. Whether you want to have it during lunch or dinner, there is surely something that'll suit your needs.
Event Spaces
If you're concerned about your budget, then an event space is a great alternative to restaurants. You can still have an amazing location for your next party without having to spend too much on it. There are plenty of event spaces available in Perth that are perfect for any kind of gathering.
Beachside Facilities
Perfect for summer events, beachside cocktail party venues in Perth will give you a fantastic day out with your loved ones. From enjoying a picnic by the beach to sailing, beach cocktail party venues in Perth will surely provide you with an amazing day out for you and your guests.
Bars and Pubs
There are plenty of bars and pubs in Perth City that'll be perfect for your next get-together. From seafood to tapas, it's easy to find the best bar or pub for any occasion in this area. Serving some of their signature drinks, you can trust Perth's pubs and bars to provide the ideal venue for you!
Hotels and function rooms
Hotels and function rooms are the best places to have a cocktail party in Perth. Since these venues are spacious, you can fit a lot of people in them. They also have the amenities to keep your guests happy and entertained.
Perth has some of the most reputable hotels in Australia. If you're looking for an upscale venue for your cocktail party, then any hotel will do. From classy hotels to laid-back motels, Perth surely has it!
Casinos
Perth casinos are very popular not only for their gaming but also for the unique bars and restaurants that they offer to their visitors. If you're looking for an event space then why not try going to a casino?
Need more inspiration? Check out these 7 Perfectly Perth Birthday Party Venues.
Tips when planning a cocktail-style party in Perth
With so many cocktail party venues in Perth, you can find the best place for your next get-together! Now that you have an idea where to hold your cocktail parties in Perth City, it's time to finally start planning.
A cocktail party requires making crucial decisions on your venue, catering and entertainment. Here are some tips to help you plan a flawless cocktail event:
Plan ahead
Plan the date and time of your event so that there is little disruption to work or social schedules. Make sure to book ahead so that you're guaranteed of a venue that will fit your budget and the size of your guest list.
Accessibility
Choose an event space that is accessible. Ask yourself: Will my guests and I have a hard time going to my private functions? Is there parking? Is there public transportation nearby? You should consider these things because you surely want your guests to arrive happy and hassle-free!
Venue location
Think about the location of your cocktail event wisely. The venue location is important because it can affect the mood you want to convey in your function. You may opt for a place that has a vibrant and lively atmosphere, or go for a more relaxed vibe with dim lighting and an intimate setting. The options are endless!
Entertainment
Find a cocktail party venue in Perth where you are confident the staff will be experienced and provide professional service. You can also ask to see photos of the previous events held in that space already and talk with the management.
You can also start deciding on your entertainment options. The type of event you're hosting will determine the kind of entertainment that's appropriate for it. Find a cocktail party venue where there is an entertainment system in place such as lighting, music, and even a dance floor!
Food and Drinks
Cocktail parties are relatively informal events, and you don't need to provide a feast. You may opt for finger food served by waiters or a buffet where guests serve themselves. Make sure to review menus so that you can select from the best food and drink sellers for your cocktail party and other corporate events in Perth.
Cost
Finally, the venue cost will determine whether your dream cocktail party will come true or you'll have to move down your ambitions. Think about the following factors: Is there an extra catering fee? Is there a service charge? Will it be better if you rent the venue and hire waiters instead of using servers from a caterer's company? Also, ask if the venue offers any discounts for booking very far in advance or on a holiday weekend!
Book your Perth cocktail party venues today!
With all these in mind, it's time to book one of the best cocktail party venues in Perth! VenueNow is here to help you find and book the perfect venue for your upcoming cocktail party. We have a wide range of unique event spaces that cater to all sorts of events, so you're sure to find one that will suit your needs.
Check out our website now and browse through our comprehensive list of event spaces in Perth City!
Looking for a unique venue for other private events? VenueNow also has a number of private function rooms, bars, and pubs that cater to all sorts of events. Check out our website now for more information!
Frequently Asked Questions
How much do Perth cocktail party venues cost?
Based on VenueNow's historic data, on average, Perth cocktail party venues cost between 60 per person and 90 per person. For example, a 100 person cocktail party would cost approximately 6000-9000. Costs may differ based on your food and beverage requirements, AV requirements, event date and time and the type of venue you decide to book.
What are the top Perth cocktail party venues?
Here are some of our favourite Perth cocktail party venues: 1. Crowne Plaza Perth 2. Greenwood Hotel 3. Maison West Perth 4. Perth City Farm 5. HBF Stadium 6. Bendat Basketball Centre 7. Nesuto Apartments Perth 8. The Oyster Bar 9. Metro Bar and Bistro 10. Fraser Suites Perth
How do I find and book Perth cocktail party venues?
Finding and booking a Perth cocktail party venue is easy with VenueNow, simply follow these steps: 1. Enter Perth as your location and cocktail party as your event type into VenueNow's search engine. 2. Narrow down your search results by entering more filters such as number of people, event date, room layout and budget. 3. Send enquiries to venues to request pricing and availability (we recommend sending 3-5 enquiries to different venues to ensure you get the best price). 4. Review your quotes and connect directly with your favourite venues to book a site visit and finalise your booking. 5. Host your event!
How far in advance should I book a Perth cocktail party venue?
On average, VenueNow customers book a Perth venue 90 days in advance of the event. For larger events and event dates in December we recommend allowing additional time as there may be limited availability.
Can VenueNow help me find a Perth cocktail party venue?
We sure can! VenueNow's team of Venue Booking Experts can help you find the perfect venue, collect quotes from multiple venues on your behalf, negotiate the best price with venues and book venues, all for free. Simply send us your event brief and our team will be in contact with venue recommendations within 24-48 hours.
Cocktail Party venues in other cities
Call our support team on
1300 647 488 during business hours AEST.
Discover Australia's Top Venues and Function Rooms
© Copyright VenueNow 2023 | SPARE GROUP PTY LTD | ABN 22 607 830 302