Top Corporate Function Venues Melbourne for Hire
Find, compare and book the best corporate function venues Melbourne has to offer with VenueNow, Australia's #1 venue hire experts. Discover the top venues of all sizes from hotels, to large conference spaces, restaurants, unique bars and much more in just a few clicks.
Best Melbourne Corporate Function Venues for Hire
VenueNow is trusted by 5,000+ corporates & 150,000+ customers to find the right venue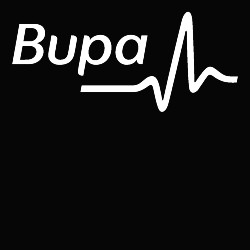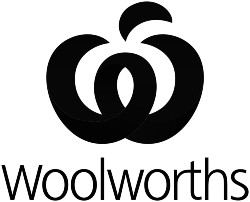 How much does a Melbourne Corporate Function cost?
Calculate the price of your Melbourne Corporate Function in under 10 minutes.
VenueNow is Australia's largest marketplace to discover and book the perfect venue for your meeting or event. It's the best and easiest way to search, compare and book venues for events ranging from birthdays to corporate meetings and everything in between.
Melbourne Corporate Function Venue Hire Guide
Whether you're planning an end of year party for the whole office or setting up a meeting with shareholders, there are heaps of Melbourne venues that are sure to impress. From five-star hotel restaurants to massive conference centres, there's a Melbourne corporate event venue that will suit your requirements.
Read on for our guide to finding the perfect Melbourne corporate function venue for your event.
Where can I find corporate function venues in Melbourne?
With thousands of brilliant venues that can play host to corporate events, you won't have a hard time looking for corporate function venues in Melbourne.
These Melbourne neighbourhoods can serve as your starting point as you look for an ideal corporate function venue for your work event:
You're spoilt for choice if you're planning on hosting corporate functions located in the heart of Melbourne's CBD. It's home to hundreds of corporate function venues, allowing companies to easily hold events at these places, especially since they're more accessible by public transport and cars. This part of town also includes the Docklands area, which is known for its spectacular office buildings as well as entertainment areas.
Southbank is in an ideal location, just a short walk from the hustle and bustle of the Melbourne CBD, but it's still in the city's central area and has beautiful waterfront views of the Yarra River. This part of town offers some of the best corporate function venues Melbourne has to offer such as arts institutions, convention centres, restaurants, rooftop bars, hotels and much more!
Melbourne's Inner East
The inner east of Melbourne is a very sought-after area with many corporate event venues for all purposes, budgets and styles. The cultural and artsy atmosphere is also the perfect place to hold an after-party or formal dinner. Some of the top choices in this area include Whitehorse, Fitzroy and Collingwood.
North Melbourne
The North Melbourne area is known for its historic buildings, as well as its serene and relaxed atmosphere. It's also home to the iconic Federation Square, one of the best places to hold corporate events in Melbourne. North Melbourne includes areas like Docklands and Lygon Street, both of which have many different types of corporate function venues available, from upmarket restaurants to hip coworking spaces.
The Northern Suburbs
Although not very central, the northern suburbs of Melbourne are ideal places to hold your corporate events. They're accessible, they have more affordable options and you can avoid the frenetic pace of the city.
Bayside and the Mornington Peninsula
If you're looking to have a corporate event in areas outside of downtown Melbourne, consider other options like the Bayside suburb of Victoria or the Mornington Peninsula. You'll find some more affordable venues here that can still ensure your event is a success. These areas are also more secluded from the fast-paced life in the city, giving you and your guests a chance to relax.
Brunswick is a great place to find corporate venues in Melbourne, especially if you're looking for something that suits your budget. This area also has some of the best eating joints in the city, which means you can have a great party before or after your event.
If you want something more central but at an affordable price, St. Kilda is a great place to find corporate function venues. This area has some excellent resorts and spas that guests can enjoy after your event, guaranteeing an unforgettable time.
This is another excellent choice for finding corporate function venues in Melbourne. The area has a lot to offer, from 5-star hotels to more affordable options that are still centrally located. You'll also find some great restaurants and cafes here, making it the perfect place to grab a bite before or after your event.
Prahran is a great place to hold corporate events, especially if you're looking for something more laid-back and relaxed. This suburb has some excellent bars and pubs that guests can enjoy, as well as some more affordable accommodation options.
Hoppers Crossing
If you're looking for something near the airport, Hoppers Crossing is a good choice. It's easily accessible from all the major roads in Melbourne and it's not too expensive.
What types of events are best suited to Melbourne corporate function venues?
With its luxury hotels, modern conference venues and corporate-ready function spaces, Melbourne is one of the best places to host a work function. Whether you need somewhere to hold a brainstorming session, a product launch, a conference, or a holiday party, there's bound to be something in this vibrant city that will tick all the boxes.
These are some of the most popular types of corporate events you can hold in Melbourne corporate event spaces:
Conferences and seminars
Conferences and seminars are a great way for businesses to exchange information about best practices with other companies in the same industry. They're also useful for keeping employees at the forefront of innovation and productivity, which is why most forward-thinking companies hold them regularly.
The type of corporate event venues you'll need will vary depending on your objectives. For example, if you're planning a high-level conference that will attract large crowds, you'll probably want to rent out an auditorium for the duration of your event. Meanwhile, smaller meetings might be more appropriate in informal meeting rooms or hotel lounges.
Check out our Conference Venues Melbourne to learn more.
Product launches
Product launches are another excellent way for companies to showcase their latest innovations and technological advancements. They're also interesting events that employees will enjoy attending.
For the purposes of a product launch, you may want to rent out a venue such as an exhibition hall. This will allow your product to be on display and also make it easy for customers to get their hands on it. If you choose a space that's big enough, there's no reason why your product launch event can't combine all the benefits of a conference with those of a product launch. You can give presentations about the new product, as well as let customers see and interact with it.
Your company may also want to host a product launch event if you're launching multiple products at the same time. A space that's easy to divide into smaller components is ideal in this case, as are spaces where your guests can comfortably interact with each other.
Check out our Product Launch Venues Melbourne guide to learn more.
Events for employees and clients
Team building activities such as golf days and scavenger hunts are popular team building activities that can be held almost anywhere, provided there's enough space for all your employees to participate! Golf courses, mobile venues and even museums often provide great locations for these kinds of events. However, if you'd like to hold a social get-together or client appreciation event instead, hotel function rooms are another good option. They allow for ample mingling amongst attendees, help build relationships, and even keep everyone entertained.
Professional development events
For some businesses, professional development events are an extremely important step in the recruitment process. They can also be useful for helping employees learn new skills and generally improve their overall performance at work. A popular type of professional development event is a course that leads to external accreditation or certification. These courses frequently use interactive elements such as theatre-style presentations and small group activities to help learners retain information more effectively. Corporate function venues with flexible furniture layouts can therefore present an excellent opportunity for hosting these kinds of events!
Holiday parties
End-of-year functions like holiday parties are another excellent way for employers to reward their employees' hard work throughout the year. Holiday parties are also fun and social events, which is why they tend to be appreciated by staff.
As far as holiday party venues go, hotels are an excellent choice. With large ballrooms that are perfect for large groups of people and great catering services, they're hard to beat!
Check out our Melbourne Christmas Party Venues guide to learn more.
Workshops
Workshops are sometimes held as part of professional development events, but they can also be standalone events. For example, your company might hold workshops that cover topics in important skills such as leadership or teamwork. Or if you're a consulting business, you might choose to host workshops for clients on specific topics such as financing or contract law.
As far as corporate function venues go, rooms with flexible seating arrangements are ideal for holding workshops. Classroom-style meeting rooms and auditoriums tend to have fixed tables and chairs, which will limit the kinds of activities that can be carried out during your workshop.
Check out our Melbourne Workshop Venues guide to learn more.
Receptions and cocktail parties
If you'd like guests of honour at your event to mingle more freely with other attendees rather than staying at a table on the stage, you should consider holding your cocktail event at an open-plan corporate function venue. Venues such as conference centres are perfect for hosting cocktail parties because they're designed to provide opportunities for attendees to mingle freely amongst each other and with staff members from different companies.
Many companies hold cocktail parties as part of their annual general meetings. A cocktail party is a favourite event that is usually held for entertainment, and it's no wonder why, as this type of party has the power to make an event seem much more exciting! Many people find them to be entertaining because they're a change from the typical sit-down dinner or awards ceremony.
So if you'd like to throw a cocktail party for professional reasons, then you should consider hosting it at one of the smaller conference centres in Melbourne. The smaller size will make it easier for your guests to socialise with each other and that can increase the networking opportunities available!
Awards nights
Awards nights are often held by associations, companies and the government. They're hosted at corporate function venues like banquet rooms, conference centres and hotels to ensure that everyone attending can fit comfortably.
They're normally a formal event with a sit-down meal served at tables, but they still shouldn't feel stuffy! If you plan your awards night well, it will be an exciting time of year for guests as they look forward to the recognition they'll receive. That's because awards nights provide an easy platform for recognising achievement in various forms. Whether you choose to reward people for their work or give out awards based on sales figures, both recipients and attendees should have fun celebrating together!
Read more about this by clicking our Melbourne Awards Dinner Venue guide.
Business lunches
Business lunches are the most common form of corporate function because they're great for ongoing networking, as well as getting to know each other's business. They're the perfect way to conduct important business negotiations in a more casual environment whilst still having the essential structure and organisation expected from an event that is part of your company's overall strategy. A typical venue for holding a business lunch would be a restaurant or café, but you can also choose banquet rooms at hotels if you want the businesses represented there to mingle with each other!
Business lunches are perfect for keeping relationships fresh between two companies who do regular business together, such as suppliers or clients. And they've become popular amongst smaller companies that don't need huge conference centres to hold their core meetings! It can even be used to strengthen business relationships because you can invite associates from other companies, even if they don't do business together.
Want to learn more? Read our Meeting Venues guide.
What are the most popular types of corporate event venues in Melbourne?
You can choose from many kinds of corporate venue hire options in Melbourne. The most commonly booked venues for corporate events include:
Hotel ballrooms and event spaces are great for large events because they have plenty of room to accommodate large capacity events and they have most of the services you'll need — catering, audiovisual equipment or live music, servers, cleanup crews, and the like. Also, many hotels have convenient locations and convey a professional image. You can choose to hold your event in the hotel's conference centre or ballroom, in which case you'll be able to work with their audiovisual experts and catering people.
Restaurants are a good option for events that will have a lot of mingling and socialising. The atmosphere is friendly enough for people to relax and chat comfortably, and you won't have to worry about the food and drinks, as they offer in-house catering. Some restaurants have events teams that will help you with venue fit-out, entertainment, and anything else you might need to set up a corporate event.
If booking an entire restaurant isn't an option, most restaurants have private dining rooms that you can rent for privacy and a sense of exclusivity.
Conference centres
Conference centres can be a good idea for events with lots of talks and presentations to take place. They're good for large crowds because the audience can sit facing the stage without feeling cramped. You'll also probably be able to make use of audiovisual equipment they have available on-site, and their catering service is usually top-notch.
Coworking spaces are perfect for off-site meetings, brainstorming sessions, interviews, negotiations, training sessions and workshops. These venues usually have different sizes of meeting and conference rooms that have WiFi and other equipment to help you hold productive discussions, so the atmosphere is professional yet relaxed. With a smaller space, there will be more opportunities for networking amongst your employees, such as during lunch or coffee breaks!
Blank Canvas Venues
As the name suggests, a blank canvas event space has the ability to be customised by you. You can choose from a range of styles and themes for your event and tailor it for your guests. The venue will also look modern, fresh and clean which brings a level of professionalism to the event.
Wineries
Wineries are great venues because they're a welcome change from the usual corporate venue and they provide a different atmosphere — one that's conducive to creative endeavours and collaborative meetings. A lot of wineries have excellent restaurants attached, which makes it easier to cater to your event's food needs. Many wineries also have plenty of parking spaces and are central to Melbourne.
If you're having an outdoor corporate function, then a winery is a great place for it! These venues usually have impeccable menus suited to alfresco dining. You might want to consider tents or marquees so that your guests have shelter in case of rain. If you're considering a winery for your next corporate event, you'll need to book the space out well in advance. Many functions tend to overlap with weddings and other large gatherings at wineries, especially during springtime.
Discover the best corporate function venues in Melbourne
There are thousands of brilliant corporate event venues to discover in Melbourne! Use the VenueNow platform to easily find and book your function venue hire in Melbourne with just a few clicks.
The perfect event venue waiting for you. Whether you're looking for a unique space, an intimate setting or a large function hall, VenueNow can help you find the perfect venue for your next corporate event.
Get started by browsing our comprehensive list of corporate function venues in Melbourne, then contact the venue to check availability and book your event!
Frequently Asked Questions
How much do Melbourne corporate function venues cost?
Based on VenueNow's historic data, on average, Melbourne corporate function venues cost between 70 per person and 105 per person. For example, a 200 person corporate function would cost approximately 14000-21000. Costs may differ based on your food and beverage requirements, AV requirements, event date and time and the type of venue you decide to book.
What are the top Melbourne corporate function venues?
Here are some of our favourite Melbourne corporate function venues: 1. Marvel Stadium 2. Metropolis Events 3. Aerial 4. Crown Melbourne 5. Arts Centre Melbourne 6. Showtime Events Centre 7. Ibis Hotel Melbourne 8. Cargo Hall 9. Luminare 10. Q by Metropolis
How do I find and book Melbourne corporate function venues?
Finding and booking a Melbourne corporate function venue is easy with VenueNow, simply follow these steps: 1. Enter Melbourne as your location and corporate function as your event type into VenueNow's search engine. 2. Narrow down your search results by entering more filters such as number of people, event date, room layout and budget. 3. Send enquiries to venues to request pricing and availability (we recommend sending 3-5 enquiries to different venues to ensure you get the best price). 4. Review your quotes and connect directly with your favourite venues to book a site visit and finalise your booking. 5. Host your event!
How far in advance should I book a Melbourne corporate function venue?
On average, VenueNow customers book a Melbourne venue 90 days in advance of the event. For larger events and event dates in December we recommend allowing additional time as there may be limited availability.
Can VenueNow help me find a Melbourne corporate function venue?
We sure can! VenueNow's team of Venue Booking Experts can help you find the perfect venue, collect quotes from multiple venues on your behalf, negotiate the best price with venues and book venues, all for free. Simply send us your event brief and our team will be in contact with venue recommendations within 24-48 hours.
Corporate Function venues in other cities
Call our support team on
1300 647 488 during business hours AEST.
Discover Australia's Top Venues and Function Rooms
Top Suburbs for Events in Melbourne
© Copyright VenueNow 2023 | SPARE GROUP PTY LTD | ABN 22 607 830 302