Discover the top Sydney CBD venues. Find, compare and book the best bars, restaurants, hotels, meeting rooms and much more at the best price with VenueNow, Australia's venue hire experts.
Top Sydney CBD Venues for Hire
Top Sydney CBD Meeting Rooms for Hire
VenueNow is trusted by 5,000+ corporates & 150,000+ customers to find the right venue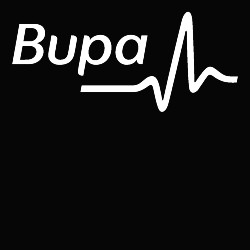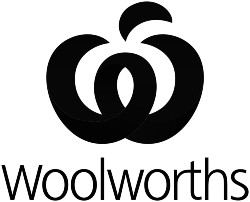 Top Function Rooms Sydney by Event Type
Sydney CBD Venue Hire Guide
Sydney Central Business District (CBD) is no doubt one of the most vibrant cities in Australia, which is why it's popular among tourists and locals alike. It is the perfect location for any function in the city. Whether you're wanting a view of Sydney Harbour or you're keen to explore some of the back streets of the CBD, there are numerous Sydney CBD function venues that cater for events of all kinds and sizes.
What to look for in a function venue?
Remember that a really good function venue is an essential thing for any event as it can make or break the entire event. A great venue and a poor one will end up making quite a large difference in your events, so it can be important that you choose wisely from the get go!
So before you book your function spaces in Sydney CBD, there are two factors you should consider. These factors include size and type.
Venue Size
The capacity of the room is something you should think about. Your function venue should be enough for the number of guests you are inviting. You wouldn't want the area to be too crowded nor do you you want the space to look too empty.
Your function venue should be able to manage your size venue requirements, whether it is for an intimate gathering or a large party with many guests.
Event Type
The event type is another important factor to look into. Depending on the theme of your event, your venue type should be able to accommodate you with these requirements.
Search for the perfect space that caters to needs. Ask yourself: What is the function for? Are you booking the place for a corporate meeting? For dinner and cocktails? For a birthday party? For a wedding?
With so many hotels, restaurants, and function venues to choose from Sydney has a huge variety of styles. The style you choose will depend on your personality or even your event theme.
Types of venues available in Sydney CBD
Make a big impression with an unforgettable group event held within one of Sydney's landmark function venues. Here are some venue types to you can choose from in Sydney CBD:
Hotels and function rooms in Sydney CBD
Hotel Venues are designed with the guest and their needs as a main priority. This includes all aspects of the function, from site selection to food and beverage service, so it is worth considering having your event in one of the hotels and function rooms there.
You could choose central hotels to get a more luxurious experience for your events. Spacious cocktail lounges with full bar services are also available. Take note that Sydney hotels usually have tie ups with party organisers also and can thus offer you a good package deal!
Some of hotels and function rooms worth checking out include Hotel CBD (located in King St, Sydney), Radisson Blu Hotel Sydney (located in O'Connell St, Sydney), 12 Micron (located in Barangaroo Avenue, Barangaroo), and Angel Hotel (located in Pitt St, Sydney).
Bars and Restaurants in Sydney
Restaurants are sophisticated but relaxed places for any occasion - whether it's a business meeting over lunch or an elegant dinner.
What's a function also without great food? Consider looking into restaurants like ivy (located in George St, Sydney), Verandah (located in Elizabeth Street, Sydney), and Employees Only (located in Barrack St, Sydney).
Cocktail Bar
Sydney CBD is the home to some world class cocktail bars and lounges that make for a perfect location for any event. A lot of people go there to unwind after work on Fridays and weekends. There are also many hotels that have bars in them.
Private dining rooms
Private Dining Rooms are perfect for that intimate, more sedate experience. These are places you can reserve for your own use outside of hotel functions. Private rooms at hotels provide a unique venue for any event and offer the most in privacy, service and customisation.
Meeting Rooms in Sydney
The Sydney CBD is one of the busiest locations for corporate lunches, networking events and client entertainment in Australia. The city offers a wide range of function rooms suitable for impressing clients, entertaining business partners and hosting social gatherings.
If all you need is a room for this purpose, many places offer rental conference rooms and suites. Some of the conference rooms for hire include Your Desk Town Hall (located in Clarence St, Sydney), The Executive Centre, Governor Phillip Tower (located in Farrer Place, Sydney), and The Executive Centre, Three International Towers (located in Barangaroo Avenue, Barangaroo).
Book your Sydney CBD Venue today!
There are so many options, that it can be overwhelming. But then again, it will all depend on the style and size you are looking for. From Industrial warehouses to Garden settings or contemporary spaces, Sydney has venues to offer everything you want! You can find the perfect function venue that meets your needs and requirements in a blink of an eye.
With VenueNow, there are so many options to choose from! It is very easy to search through countless of rooms that would suite your functions. So what are you waiting for? Book your next event in Sydney CBD today!
Call our support team on
1300 647 488 during business hours AEST.
Discover Australia's Top Venues and Function Rooms
© Copyright VenueNow 2022 | SPARE GROUP PTY LTD | ABN 22 607 830 302