Top 40th Birthday Venues Gold Coast for Hire
Find, compare and book the best 40th birthday venues Gold Coast has to offer with VenueNow, Australia's #1 venue hire experts. Discover the top bars, restaurants, function venues, private event spaces and more in just a few clicks.
Best Gold Coast 40th Birthday Party Venues for Hire
VenueNow is trusted by 5,000+ corporates & 150,000+ customers to find the right venue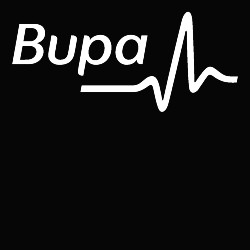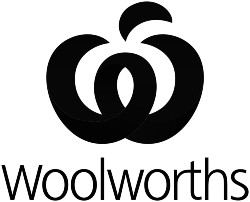 How much does a Gold Coast 40th Birthday Party cost?
Calculate the price of your Gold Coast 40th Birthday Party in under 10 minutes.
VenueNow is Australia's largest marketplace to discover and book the perfect venue for your meeting or event. It's the best and easiest way to search, compare and book venues for events ranging from birthdays to corporate meetings and everything in between.
Gold Coast 40th Birthday Party Venue Hire Guide
Known for its buzzing nightlife and beaches, the Gold Coast is one of Australia's most popular holiday destinations. Less well known is that it's also one of Australia's best places for a 40th birthday party, with a wide range of venue options available to suit every budget.
With so many options to choose from, the search for the best place to hold your 40th birthday party can be quite daunting. We're here to make it easy! Read on for our Gold Coast 40th Birthday Party Venue Guide to finding your perfect venue on the Gold Coast.
Where can I find amazing 40th birthday party venues on the Gold Coast?
With a wide selection of luxury hotels, exciting amusement parks, gorgeous beachfront venues and an abundance of dining options, the Gold Coast is a fantastic place to hold your 40th birthday party. No matter what kind of party vibe you're going for, how many people you want to celebrate with or what you want to do on your birthday, there's a venue here that will make your 40th birthday bash an unforgettable one.
These Gold Coast neighbourhoods are the perfect starting point if you're on the hunt for somewhere spectacular and memorable.
The most popular area for holding 40th birthday parties on the Gold Coast is Surfers Paradise, which has a wide selection of hotels and restaurants in addition to a number of different types of nightlife venues. The suburb also boasts an array of famous sites such as the beachfront shopping centre Cavill Avenue as well as its internationally recognised surf break, Snapper Rocks, which are both great spots for photos.
Surfers Paradise also has many high-quality hotels with on-site spas, shopping malls and various restaurants to cater for different tastes. It's also just across the road from Southport, which is another top 40th birthday party location.
Gold Coast's other major city neighbourhood, Southport, also has ample choice when it comes to finding the right venue, with plenty of hotels and restaurants located on its high streets and nearby waterfront areas. Southport also has a number of sports clubs and recreation facilities that are perfect for hosting your 40th birthday party, including sporting ovals, bowling centres and various recreation centres.
The most famous spot on the Gold Coast is always going to be busy and vibrant, so it's perfect for a big party! Go bar hopping along Surf Parade or choose from any number of restaurants and cafés that are located on the beachfront. If you're looking to take advantage of the area's famous golden sands, then head a little further north to one of the three beautiful beaches — Brinsmead, Labrador and Main Beach — which stretch for hundreds of kilometres in both directions.
This small village is popular with tourists who want their own piece of Gold Coast paradise, and it's easy to see why! With luxurious accommodation dotted along its pristine coastline, enjoy fine dining at any number of upscale establishments or just relax in your hotel room as you plan your evening celebrations. The main attraction here is obviously the beach (and it really is breathtaking), but there is also an abundance of great dining options in this village, so you can have your cake and eat it too!
This idyllic suburb is close to Surfers Paradise and Southport, so it's an alternative choice when planning your big bash. Bundall has a selection of hotels with pools and spas as well as tranquil bushland areas that are perfect for relaxing or entertaining your friends. There aren't many restaurants here, but what this neighbourhood lacks in dining options it makes up for in guesthouses and budget accommodation, so you don't have to spend a fortune on your big party.
This up-and-coming neighbourhood is perfect for those who want to be near the action but not in the middle of it. Robina has a number of great hotels, including the 5-star Palazzo Versace, and is also close to the world-class shopping centre Robina Town Centre. This is an ideal spot for those who want to shop till they drop on their birthday, or for those who want to enjoy a more relaxed day by the pool before heading out for dinner and drinks. If you want a pool deck party or an elegant dinner party, Robina has you covered!
What types of 40th birthday party venues are there on the Gold Coast?
There's no shortage of places to host your big day on the Gold Coast, so finding one should hardly be a problem. However, knowing which kinds of venues are available will make the search much easier. Here's a run-down of some types of 40th birthday party venues you can hold your event in:
Hotels
If your vision of a 40th birthday soiree is more formal, a hotel ballroom could be the perfect venue for you. When it comes to hosting your event in this type of 40th birthday party venue, things tend to be more organised and structured — making it easier to run your celebration smoothly. Plus, because many hotels have these types of facilities on-site, there's no need to hire additional space. This is one of the main reasons as well why hotels are the perfect venues for corporate events.
Hotels are a great choice for your 40th birthday party venue if you want to organise something in-depth, which means that they can be particularly good for the decade parties. However, this type of venue is not ideal if you're looking for something small and more intimate. The rooms tend to be large so it's important to discuss room numbers with your potential venue beforehand.
Beachfront venues
Beachfront venues are a great option if you love the outdoors and want your 40th birthday party to take place among this beautiful scenery. One of the main advantages is that they're often hired by the whole day, meaning that nothing has to be hurried, which can sometimes be difficult at hotels and restaurants.
Party yachts
Event facilities such as party yachts will differ depending on where you sail (beaches, coves, islands etc), but overall they tend to offer large spaces with lots of natural light and stunning views — perfect for your celebration!
Cafés and restaurants
These venues are perfect for smaller parties where you want something simple but elegant. Cafés usually offer limited menus (and some won't be licensed) so it's important that you clarify what is and isn't possible beforehand.
If you're keen to organise something beyond a simple meal, restaurants may be more suitable for your 40th birthday party. This type of venue tends to offer slightly more flexibility regarding food and drink options as well as the capacity of rooms (depending on how many people you expect).
Private Dining Rooms
In most restaurants, a party of four is considered to be a private dinner. Private dining rooms are perfect when it's just you and one other person or couple who want to celebrate together. They're also great if there's a special occasion in the family that needs celebrating, such as an engagement or birthday. The best thing about these types of 40th birthday party venues is that they offer intimacy without sacrificing any class – which means no matter what type of food or drink you order, it'll taste amazing! Whether it's a birthday party, a high-end corporate event, or anything in between, the Gold Coast has a venue to suit your needs!
Bars and pubs
If you're after a laidback celebration, consider hosting your 40th birthday party in a bar or pub. The atmosphere is very relaxed, so you can count on plenty of fun and laughter for the night! Plus, some pubs now cater for bigger groups by providing function rooms for an air of exclusivity and privacy.
One of the huge advantages of hiring this type of venue is that it's incredibly affordable compared to other types of venue hire. For example, whilst hotel bars often charge high prices for alcohol, usually, there are cheaper options such as BYO wine and beer at pubs and bars. Some also have catering options so you can enjoy great food!
Still undecided? Check out these 7 incredible birthday party venues for your next Gold Coast birthday celebration.
What should I keep in mind when planning a Gold Coast birthday party?
Now that you know a few of the best 40th birthday party venues on the Gold Coast, it's time to start planning your event! Check out these helpful tips for planning the birthday party of the century. Also, here are a few things to keep in mind:
Guest list
The first step is to decide who you want to invite. If you're planning a small, intimate gathering, then you may only need to invite close family and friends. However, if you're looking to celebrate with a larger group, then you'll need to start thinking about your venue capacity.
Location
The Gold Coast is a big place, so you'll need to decide which area you want to host your party in. If you're not sure, consider what type of atmosphere you want to create and what your guests would enjoy. For example, if you're looking for a relaxed vibe, then the beachfront venues may be more suitable. However, if you want to create a more sophisticated atmosphere, then the private dining rooms or event facilities would be ideal.
Theme
Once you've decided on your guest list and location, it's time to start thinking about your theme! This will help to set the tone for the event and will make planning a lot easier. For example, if you want a fun and festive party, then a beach or pool party would be perfect. However, if you're after something more formal, then a black-tie event would be more appropriate.
Check out these 7 birthday party themes that your guests will love.
Catering
Food and drink are an important part of any party, so you'll need to decide what type of catering you want. If you're hosting your party in a restaurant, then you may not need to worry about this as they will usually have their own menu. However, if you're hiring a private room or function space, then you'll need to organise your own catering. This includes everything from ordering the food to hiring staff to serve it.
Entertainment
Last but not least, you'll need to think about entertainment! This is often one of the most important aspects of planning a birthday party, as it's what will make your event truly special. There are a few things to consider, such as the type of music you want, whether you want a DJ or live band, and if you want any other forms of entertainment such as photo booths or dancers.
Discover the best Gold Coast birthday party venues for your next private events
On the hunt for a 40th birthday venue that will wow your guests? You're in luck! VenueNow puts the best birthday venues on the Gold Coast and across Australia right at your fingertips so you can find and book the perfect venue with just a few clicks.
Search party venues on the Gold Coast by filling up the search criteria on the website such as the number of guests, venue type, price and more, and let VenueNow do its thing! Try it today!
Need a venue for your corporate meetings, cocktail parties, weddings, private dinners, conferences, exhibitions, Hens/Bucks parties or private events, VenueNow can help with that too.
Frequently Asked Questions
How much do Gold Coast 40th birthday venues cost?
Based on VenueNow's historic data, on average, Gold Coast 40th birthday venues cost between 50 per person and 75 per person. For example, a 100 person 40th birthday would cost approximately 5000-7500. Costs may differ based on your food and beverage requirements, AV requirements, event date and time and the type of venue you decide to book.
What are the top Gold Coast 40th birthday venues?
Here are some of our favourite Gold Coast 40th birthday venues: 1. Pink Flamingo Gold Coast 2. voco Gold Coast 3. The Cavill Hotel 4. QT Gold Coast 5. Surfers Paradise Beer Garden 6. Finns McCools Surfers Paradise 7. The Broadbeach 8. Oaks Gold Coast 9. Steampunk Surfers Paradise 10. Burleigh Heads Hotel
How do I find and book Gold Coast 40th birthday venues?
Finding and booking a Gold Coast 40th birthday venue is easy with VenueNow, simply follow these steps: 1. Enter Gold Coast as your location and 40th birthday as your event type into VenueNow's search engine. 2. Narrow down your search results by entering more filters such as number of people, event date, room layout and budget. 3. Send enquiries to venues to request pricing and availability (we recommend sending 3-5 enquiries to different venues to ensure you get the best price). 4. Review your quotes and connect directly with your favourite venues to book a site visit and finalise your booking. 5. Host your event!
How far in advance should I book a Gold Coast 40th birthday venue?
On average, VenueNow customers book a Gold Coast venue 90 days in advance of the event. For larger events and event dates in December we recommend allowing additional time as there may be limited availability.
Can VenueNow help me find a Gold Coast 40th birthday venue?
We sure can! VenueNow's team of Venue Booking Experts can help you find the perfect venue, collect quotes from multiple venues on your behalf, negotiate the best price with venues and book venues, all for free. Simply send us your event brief and our team will be in contact with venue recommendations within 24-48 hours.
40th Birthday Party venues in other cities
Call our support team on
1300 647 488 during business hours AEST.
Discover Australia's Top Venues and Function Rooms
© Copyright VenueNow 2023 | SPARE GROUP PTY LTD | ABN 22 607 830 302