Top Product Launch Venues Melbourne for Hire
Find, compare and book the best product launch venues Melbourne has to offer with VenueNow, Australia's #1 venue hire experts. Discover the top venues of all sizes from hotels, to large conference spaces, restaurants, unique bars and much more in just a few clicks.
Best Melbourne Product Launch Venues for Hire
VenueNow is trusted by 5,000+ corporates & 150,000+ customers to find the right venue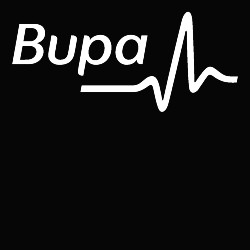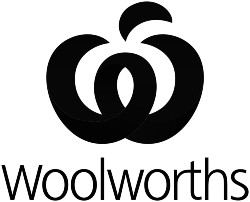 How much does a Melbourne Product Launch cost?
Calculate the price of your Melbourne Product Launch in under 10 minutes.
VenueNow is Australia's largest marketplace to discover and book the perfect venue for your meeting or event. It's the best and easiest way to search, compare and book venues for events ranging from birthdays to corporate meetings and everything in between.
Melbourne Product Launch Venue Hire Guide
A product launch is the biggest step in making a product public and getting your brand in front of customers. Product launch venues can be any location that can hold a business meeting or press conference. However, you can also get creative and hold the launch in unique venues to help build up excitement for your product and make it a memorable occasion. So, where are the best places to have a product launch in Melbourne? Let's start by looking at some of the most interesting locations throughout the city and beyond.
Where will I find the best product launch venue in Melbourne?
The venue you choose to showcase a product will help put it on the map. Since many product launches are covered by the press and often end up in business magazines, it's ideal to have your event in a place where it will generate buzz and reach the right group and number of people. Check out some of the best locations in Melbourne to hold a product launch:
Melbourne CBD
Melbourne's central business district is always buzzing with activity. There are several options for business venues in Melbourne's CBD. Hotels and convention centres in Melbourne CBD can hold hundreds of people and would be ideal for launches that need a large venue to accommodate press and investors. If you'd like a private intimate setting, then consider holding your launch event at a high-end restaurant or bar.
Brighton East
If you want to target the younger generation, try hosting your product launch at one of Brighton East's clubs. With plenty of entertainment available and great food stalls, it's an ideal place for young professionals to meet up before catching a movie or grabbing drinks at one of the local pubs.
Brunswick West
The heart of multicultural Melbourne, Brunswick West is the place to launch a product that spans different cultures. The diversity of people and function venues means that your event will be noticed by a wide audience who will then send out news about your product.
Docklands
If you want to draw in larger crowds, Docklands is the best place for your product launch. The many galleries and museums provide great places for large events that can accommodate hundreds of people. Apart from that, Docklands has several coffee shops where people can relax during breaks or post-launch celebrations.
St. Kilda
St. Kilda is a great place to hold an event if you want to target the younger crowd. There are several cafes, pubs, bistros, galleries and art studios where people can unwind after work. Your product launch will attract young professionals who love unique venues.
South Yarra
For a product launch that's close to the city but still has a relaxed vibe, try South Yarra. The many parks and gardens provide a great setting for an outdoor event. If you want something more intimate, there are plenty of restaurants and bars that would be perfect for your needs.
Southbank
Southbank is home to entertainment centres, pubs, restaurants and boutique venues. So if you want your product launch to have a beautiful view of the city, Southbank is an ideal place to hold it.
What are the popular types of product-launch venues in Melbourne?
The product launch venue sets the stage for your product presentation and helps to generate the excitement that you want from your audience. An effective venue will be able to help you connect with clients or consumers, which is why many companies include a unique location in their launch strategy.
You may check out this guide on how to plan an unforgettable product launch event.
Your chosen venue and theme go hand in hand in establishing the right mood and tone for your product launch. For example, a kids' themed launch will be held at a venue that has lots of bright colours and plenty of toys for children to enjoy. It's all about finding the right venue for you.
Popular types of product-launch venues in Melbourne include:
Convention centres
Convention centres offer large spaces with several rooms and sections to choose from. This is a great place for your product launch because it offers everything you need, from bathrooms to catering services. You can even book out some of the rooms for other needs such as seminars or conferences. Convention centres are also great places for press conferences and other corporate functions.
Hotels
Hotels make great product launch venues because they normally have a large private event space that can be booked out for a wide variety of functions or events. Most of these hotels have a ballroom or large function rooms that you can turn into your product launch venue. Some hotels offer corporate packages that include a food and beverage in-house catering menu and service staff. Others even include lights and sounds services and other equipment.
Aside from the function venue, special guests or VIPs flying in from other places can find accommodation at a hotel venue. That will help ensure they won't have a hard time getting to your product launch.
Restaurants
Restaurants make great product launch venues because they allow guests to order food and beverages whilst they mingle with the crowd and marvel at your product. They're also great for people who want to take a break from the action and just sit down and chat. Some venues even offer live musical performances as part of their event package, which is sure to get your guests' attention at any launch event.
Bars or pubs
A bar or pub is a great place to hold your event, or maybe the after-party, as it will be able to handle large crowds. Many of these venues offer live entertainment so you can opt to have your launch coincide with this. Just make sure that the theme of your product launch is suited for a bar or pub environment. For a successful event, you need to choose a location that is well-lit and has clear signage. That way, guests can find your venue with ease even if they aren't familiar with the area.
Warehouses
A converted warehouse is great for hosting product launches because it has lots of floor space and a minimalist open-plan interior conducive to exhibits and large crowds. With polished concrete floors, natural light, high ceilings and exposed brick walls, warehouses give off an industrial-chic vibe that is perfect for product launches. These venues usually have a small stage for presentations and a raised platform for product displays.
A warehouse can be used as product launch venues at night, but make sure you include the lighting and sound equipment service to ensure everything is well-lit to suit the style you desire.
Outdoor areas
Outdoor venues make any event feel like a celebration. It can be something as simple as a botanical garden or a hotel's front lawn. Outdoor areas are great if you need extra room. If you choose to hold your product launch outdoors, be sure that the venue is prepared for any type of weather. You wouldn't want your corporate event to be ruined by rain or shine, now would you?
Blank Canvas venues
If you want a completely blank slate to work with, then a blank canvas venue is perfect for you. These are places that can be transformed into whatever you want them to be. They provide the perfect opportunity to get creative and really make your product launch stand out from the rest. This light-filled space is perfect for all kinds of events, from product launches and corporate meetings to conferences.
Thinking of hiring a blank canvas venue? Here's your one-stop blank canvas venue hire checklist, for corporate and social events.
Book a Melbourne product launch venue with just a few clicks
A memorable product launch party is a great way to showcase your newest products and give your brand the exposure you've been aiming for. But before you can start planning your event, you need to find the perfect venue.
Discover the best product launch venue Melbourne Victoria has to offer! Quickly find your ideal product launch venue with the VenueNow smart venue finder and secure your booking in minutes.
Check out VenueNow today and contact our expert team to search for the perfect space for hire for your next event!
Frequently Asked Questions
How much do Melbourne product launch venues cost?
Based on VenueNow's historic data, on average, Melbourne product launch venues cost between 60 per person and 90 per person. For example, a 200 person product launch would cost approximately 12000-18000. Costs may differ based on your food and beverage requirements, AV requirements, event date and time and the type of venue you decide to book.
What are the top Melbourne product launch venues?
Here are some of our favourite Melbourne product launch venues: 1. Marvel Stadium 2. ZINC 3. Pullman Melbourne on the Park 4. Sofitel Melbourne on Collins 5. San Remo Ballroom 6. Melbourne Town Hall 7. The Park 8. Metropolis Events 9. Aerial 10. Q by Metropolis
How do I find and book Melbourne product launch venues?
Finding and booking a Melbourne product launch venue is easy with VenueNow, simply follow these steps: 1. Enter Melbourne as your location and product launch as your event type into VenueNow's search engine. 2. Narrow down your search results by entering more filters such as number of people, event date, room layout and budget. 3. Send enquiries to venues to request pricing and availability (we recommend sending 3-5 enquiries to different venues to ensure you get the best price). 4. Review your quotes and connect directly with your favourite venues to book a site visit and finalise your booking. 5. Host your event!
How far in advance should I book a Melbourne product launch venue?
On average, VenueNow customers book a Melbourne venue 90 days in advance of the event. For larger events and event dates in December we recommend allowing additional time as there may be limited availability.
Can VenueNow help me find a Melbourne product launch venue?
We sure can! VenueNow's team of Venue Booking Experts can help you find the perfect venue, collect quotes from multiple venues on your behalf, negotiate the best price with venues and book venues, all for free. Simply send us your event brief and our team will be in contact with venue recommendations within 24-48 hours.
Product Launch venues in other cities
Call our support team on
1300 647 488 during business hours AEST.
Discover Australia's Top Venues and Function Rooms
Top Suburbs for Events in Melbourne
© Copyright VenueNow 2023 | SPARE GROUP PTY LTD | ABN 22 607 830 302