Discover the top Darlinghurst venues. Find, compare and book the best bars, restaurants, hotels, meeting rooms and much more at the best price with VenueNow, Australia's venue hire experts.
Top Darlinghurst Venues for Hire
VenueNow is trusted by 5,000+ corporates & 150,000+ customers to find the right venue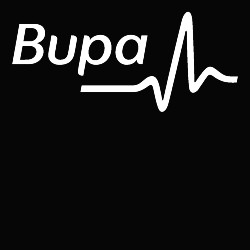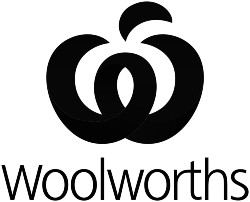 Top Function Rooms Sydney by Event Type
Darlinghurst Venue Hire Guide
Darlinghurst has a long history of being one of the most popular and exciting shopping destinations in Sydney, from high-end boutiques to markets selling everything under the sun. Darlinghurst is a cosmopolitan suburb that is home to a diverse range of people and cultures, which is reflected by the eclectic mix of heritage-listed buildings, cafes and beautiful parks.
Why should I have my next function in Darlinghurst, NSW?
Darlinghurst is the most happening place in Sydney with all sorts of entertainment options. Whether you want to have a delicious cocktail and people watch, or go clubbing at one of Darlinghursts' many nightclubs (and they don't call it "The Entertainment Quarter" for nothing), this neighbourhood has everything your heart desires.
Darlinghurst has plenty of cafés and restaurants to choose from, not only that you can explore the many markets as well. This neighbourhood is for those who want to feel the pulse of life met with Sydney's history!
Popular places in Darlinghurst, NSW
Planning your next party in this location but don't know where to start? Here are some of the most popular places in this area: Oxford Street, Victoria Street and Stanley Street.
Oxford Street
When talking about Darlinghurst, it is worth mentioning Oxford Street. Oxford Street is a major strip of nightclubs that runs from the southeast corner of Hyde Park, through Taylor Square and beyond into Paddington. This place is home to an eclectic mix of cafés, clubs and restaurants that attracts both locals and tourists alike, garnering itself as Sydney's primary nightlife spot in recent years. It has a number of venue spaces to suit all functions, with the choice of style, size and budget in mind.
Oxford Street is home to some of the most popular clubs in Sydney. The likes of Ivy, Proud and Oxford Art Factory are huge names on the Darlinghurst scene. You'll often find many big parties happening at these nightclubs, with various celebrities spotted there on a regular basis. If you want to party hard and enjoy yourself, then Oxford street might be for you.
Victoria Street
Another great location in Darlinghurst is Victoria Street. Victoria Street is a foodie's destination with its multicultural restaurants. It offers some of the best restaurants in Sydney, which makes it perfect for hosting your next private function or business lunch. Victoria Street also includes some of Sydney's oldest pubs, which offer plenty of dining options for your next events.
Stanley Street
Stanley Street is one of three streets, which run parallel to Oxford Street. Stanley Street has been dubbed "Australia's first Little Italy," with a wide selection of Italian restaurants and cafés. As such, it is the place to go for your next party when you want something a little different. Stanley Street hosts over 80 cafes, which are perfect locations for that catch-up with friends or business associates.
Stanley Street is a destination for foodies of all cultures, with its diverse variety of restaurants. The pubs and nightclubs in this area are also perfect for a great night out and even your next party.
Function Venues in Darlinghurst
Looking for your next function venue in Darlinghurst? We've got you covered! Darlinghurst has a number of function venues to suit all occasions, with the choice of style, size and budget in mind. The pubs and nightclubs in Darlinghurst are perfect for a great night out and offer fantastic dining rooms too. Darlinghurst even has a few restaurants that have been experiencing significant success in terms of their popularity and focus on quality food without sacrificing quantity.
These are just some of the function venues Darlinghurst has to offer.
Pubs and nightclubs to hire
Darlinghurst is a hot spot for small bars, some with long lines of people snaking around the block waiting to get in. Whatever your vibe and pace, you'll find a bar to suit your style whether it be sleek cocktails or local beer on tap. Pubs offer a wide variety of drinks and food, making them perfect for any night out. They also have fantastic dining rooms that can be used as function venues.
Hotel Function rooms to hire
Function rooms are perfect for bigger events. It may cater to couples planning their wedding reception or to families looking for facilities for their next party.
Other little extras like free parking, complimentary drinks on arrival, or discounted rates, may even be offered by venues with function rooms available. Don't forget to ask if they're offering package deals as well, such as catering packages and entertainment packages.
Restaurants to hire
Restaurants or cafés are a great option for smaller budgets. You can create that personal, intimate setting you want and enjoy a delicious meal at the same time!
Darlinghurst has many restaurants that specialize in food from all over the world. There are venues to suit every type of event, whether you're hosting a small private dinner, or looking for a place to host corporate parties with lots of space!
Meeting rooms to hire
If you are in search of a venue for your corporate lunches, networking events and client entertainment, we've got you covered. The city also offers a wide range of meeting rooms suitable for impressing clients, entertaining business partners and hosting social gatherings.
Book your Darlinghurst function venue today!
The beautiful thing about Darlinghurst is that it has everything you need when planning a function. Whether you want to have your event in a unique setting or on the terrace of a great restaurant, this neighbourhood offers something for everyone.
Get your search for Darlinghurst function venues started today. Choose a date and book the venue that suits your event!
Call our support team on
1300 647 488 during business hours AEST.
Discover Australia's Top Venues and Function Rooms
© Copyright VenueNow 2022 | SPARE GROUP PTY LTD | ABN 22 607 830 302