It happens to the best of us. One minute you're waiting for your lunch order, the next your boss is asking about the regional directors' monthly meeting — the one you were supposed to organise. You need a venue — fast. Breathe! We got you. Check out these fantastic meeting spaces in Sydney that you can book with just a few clicks.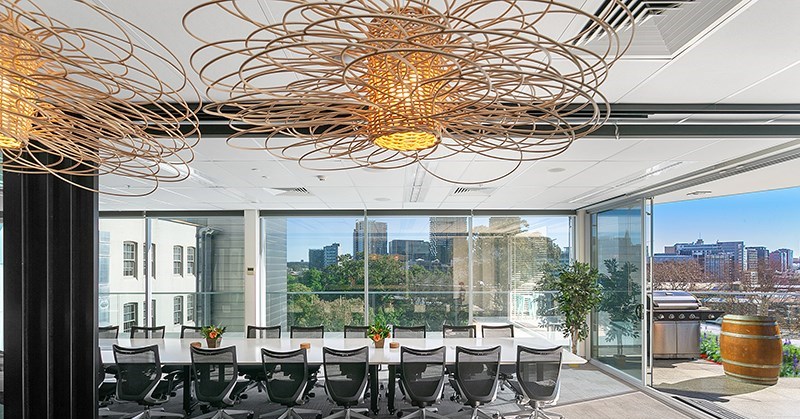 1. Boardroom with outdoor terrace
Capacity: 22-50 guests
Situated in leafy Surry Hills, this bright and modern conference room has everything you'd expect from professional meeting venues in Sydney. Functionality? Check. Privacy? Check. Visually pleasing interiors? Check. Large open-air deck for post-meeting drinks and chitchat? Check!
If you're bringing in catering, there's also a shared kitchen for food prep. Floor-to-ceiling windows on two sides let natural light in, and privacy is assured by the reflective glass and curtains that go all around the room.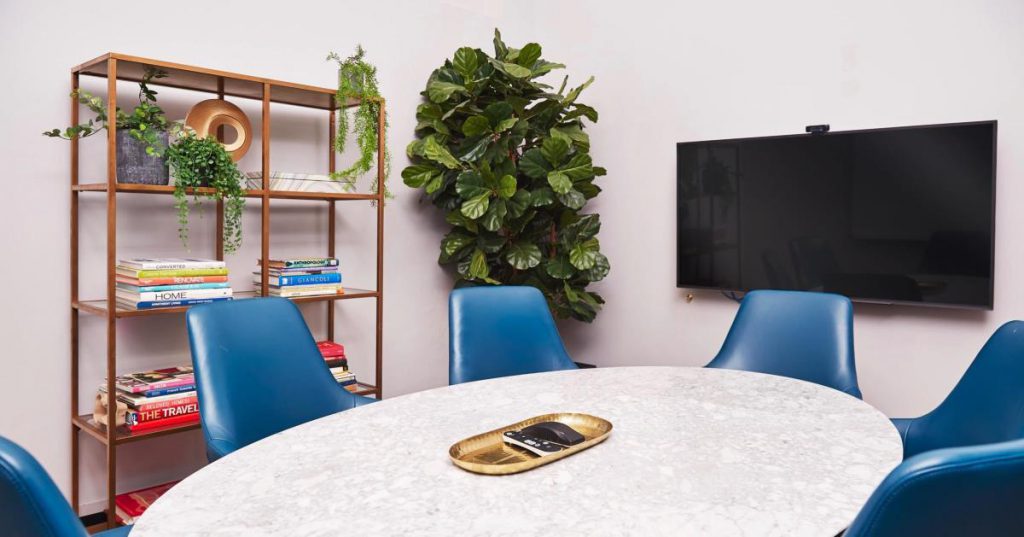 2. Private executive meeting room
Capacity: 6 guests
This private boardroom has been architecturally designed to be both functional and pleasing to work in. With high ceilings and plenty of natural light, the room feels spacious and bright. Acoustic tiles have been installed on the ceilings for great sound quality in video meetings. There's also a large whiteboard for meeting notes and ideas.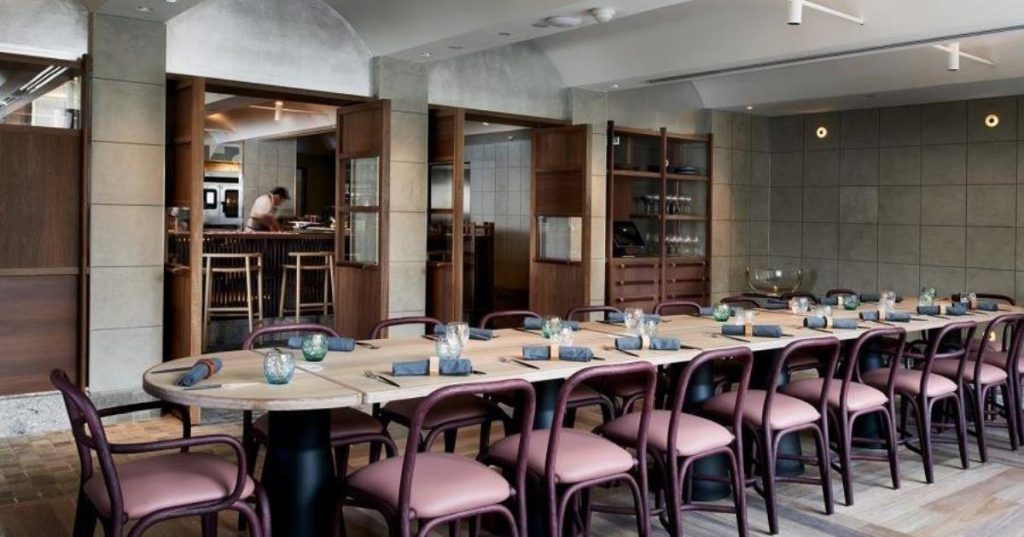 3. Sublime function room in Barangaroo
Capacity: 26-40 guests
Trying to impress a client or investor? The stylish interiors, raved-about menu and lovely ambience make this one of the most sought-after venues in Sydney. This 40-person meeting room is equipped with videoconferencing technology. Leave the room's solid timber walls open to enjoy the stunning views of Sydney Harbour or close them for privacy. The venue has an extensive vegan and gluten-free menu and is wheelchair accessible.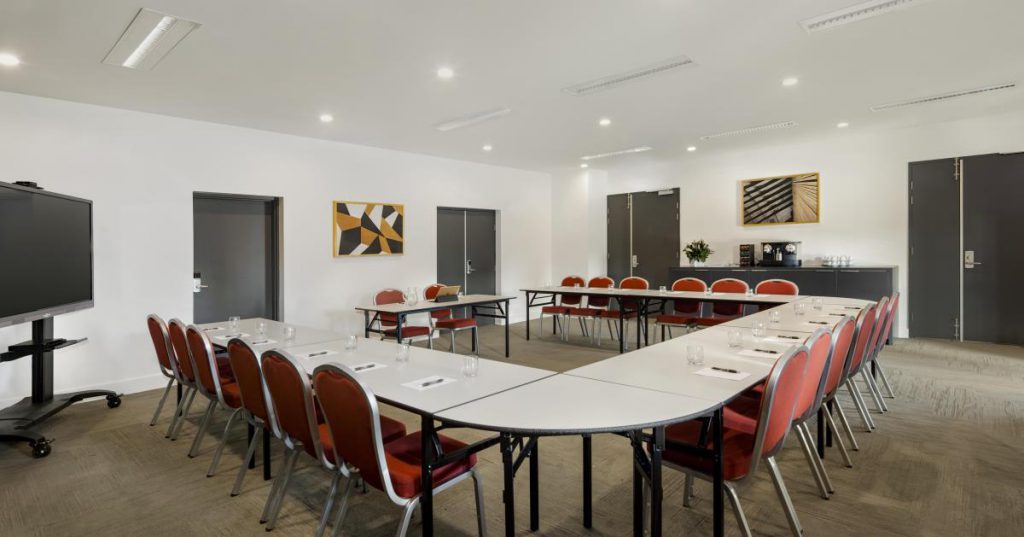 4. Versatile space in Macquarie Park
Capacity: 24-45 guests
This light-filled conference room in Macquarie Park is ideal for meetings, seminars, presentations and other corporate get-togethers. The room is equipped with a whiteboard, flip chart, TV and video conferencing equipment. Chairs and tables can be arranged in boardroom, classroom, theatre, cluster and U-shaped formats, depending on your needs.
Various in-house catering options are available at the venue, but they'll also let you bring in external catering. The venue provides parking options, a shared kitchen and is easily accessible for wheelchair users.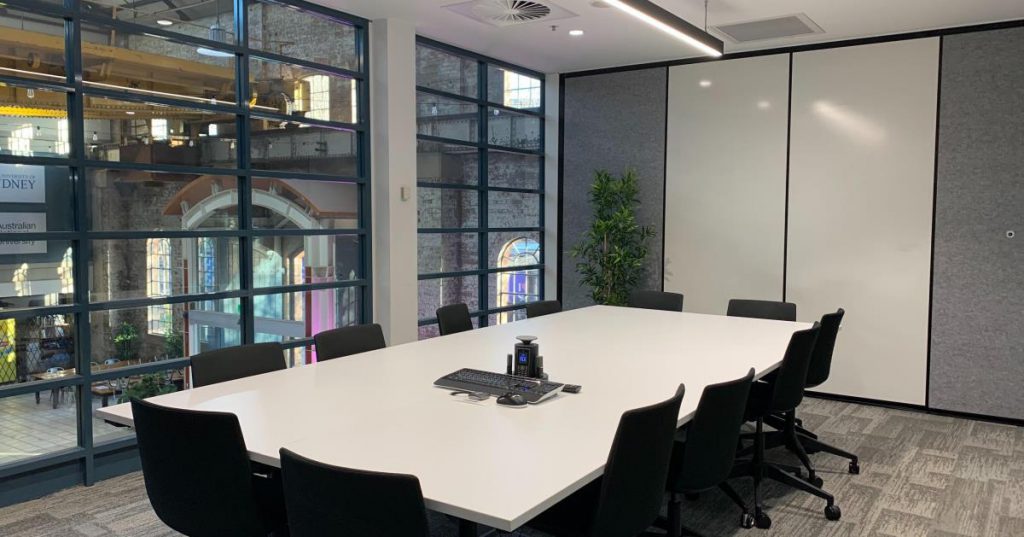 5. Modern boardroom in a heritage-listed building
Capacity: 25-40 
guests
This dedicated meeting room seats 25 for boardroom and up to 40 people in theatre configuration. The historic building features floor-to-ceiling windows which flood the room with natural light and offer generous views of the atrium space below. The room includes full-length whiteboards and state-of-the-art AV technology, ideal for your next off-site meeting, seminar, or networking event.
Looking for a boardroom in Sydney?
Find a meeting space that fits your budget and requirements fast with VenueNow. Search hundreds of boardrooms, seminar spaces and meeting venues on site now.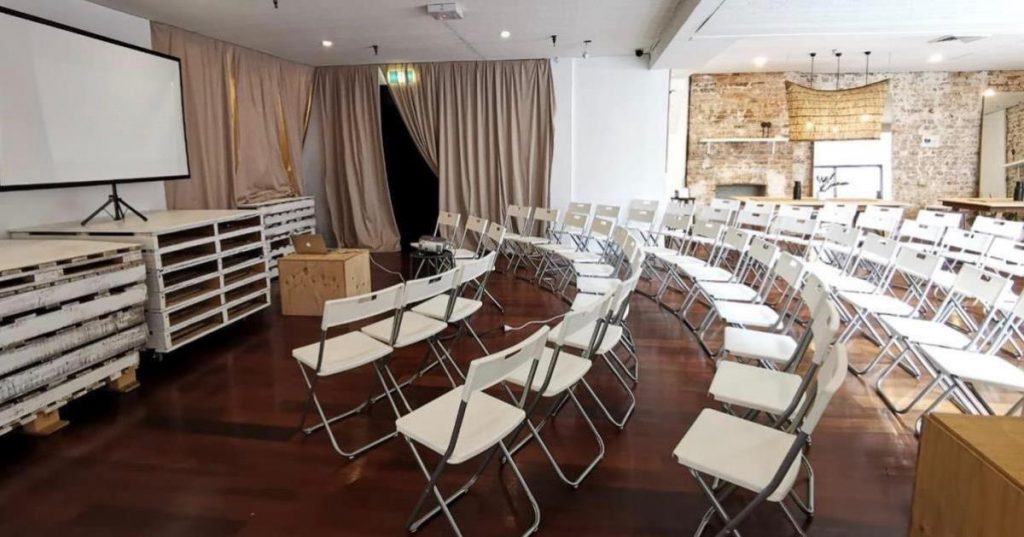 6. Cosy meeting venue in Potts Point
Capacity: 25-65 guests
If you're looking for a comfortable and meeting-ready space with a spectacular menu, you can't go wrong with this unique venue in Potts Point. Decorated in earth tones and natural textures, the bright and airy space provides a laidback but sophisticated setting for workshops, product launches, networking sessions and similar corporate events. Whether you're organising an executive board meeting or a diversity training session, this is the spot for you.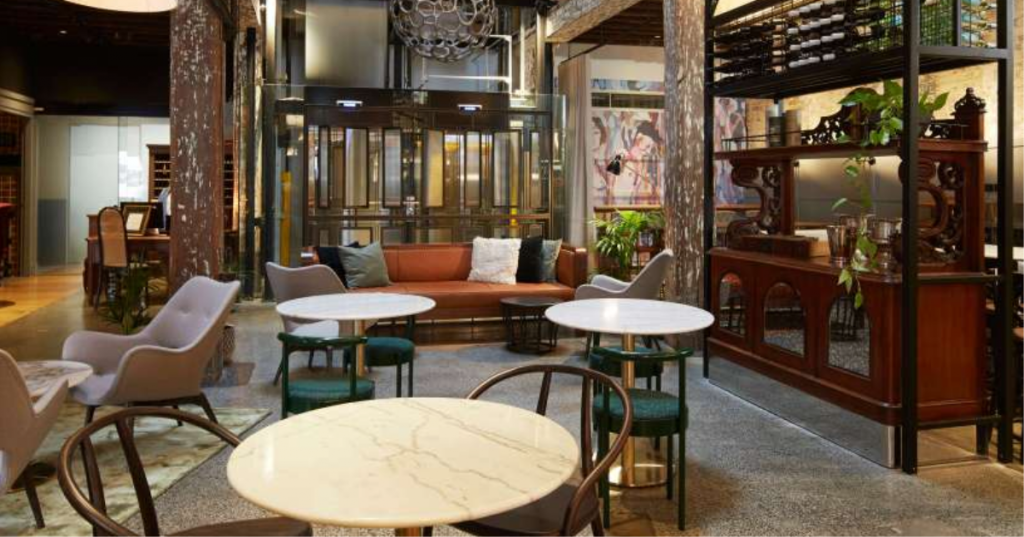 7. Elegant wine bar in Pyrmont 
Capacity: 25-40
This wine bar isn't just for after-hours catchups; it's also a unique venue for a corporate off-site. The old-meets-new designer interiors, the collection of boutique and local wines and the impeccable vegetarian menu make for the perfect meeting space when you need something loaded with character and style.
8. Laidback multipurpose venue in North Bondi
Capacity: 12-25
Tired of stuffy boardrooms? The light-filled space features designer finishes and a casual surfer vibe. Need to decompress after your meeting? Bondi Beach is less than a minute's walk away. This spacious and minimalist corporate venue can be repurposed as a meeting space for training sessions and think tanks. The room accommodates 12-25 guests depending on arrangement; from boardroom to cluster, U shape, theatre, and classroom style. External catering is allowed and the venue is accessible for wheelchair users.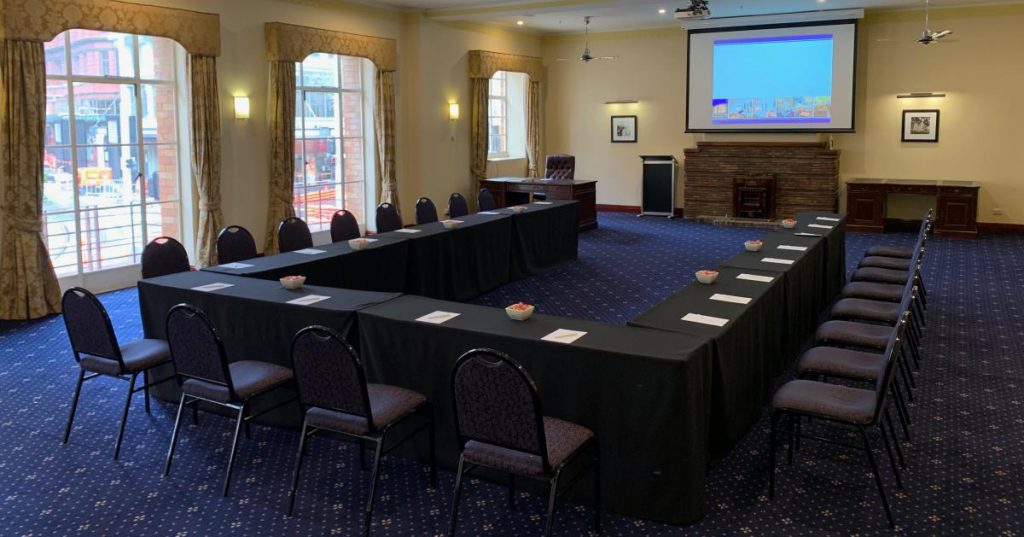 9. Large meeting space in historic Haymarket building
Capacity: 15-50
Located in the heritage-listed Great Southern Hotel Sydney, this charming corporate venue combines historic surrounds with state-of-the-art technology. The venue is equipped for presentations and events with a projector, whiteboard, flip chart, TV and video conferencing facilities. Conveniently located near Central Station, this meeting space is wheelchair accessible and has off-street and hotel parking.
Book your next meeting venue instantly
Forgot to book a meeting venue for your boss? Go to VenueNow, select your city and indicate the type of event and number of people attending. Turn on Instant Booking to view the venues' availability and authorise payment for your chosen space. You'll have a meeting venue sorted before your lunch hour is up.
Need a corporate meeting space ASAP?
VenueNow have access to the top meeting venues in Australia so all you have to do is search. Use the smart filters to find your perfect meeting space in minutes.
Call our support team on
1300 647 488 during business hours
AEST or chat online.
© Copyright VenueNow 2022 | SPARE GROUP PTY LTD | ABN 22 607 830 302