Discover the top Brisbane venues. Find, compare and book the best bars, restaurants, hotels, meeting rooms and much more at the best price with VenueNow, Australia's venue hire experts.
Top Brisbane Venues for Hire
Top Suburbs for Events in Brisbane
VenueNow is trusted by 5,000+ corporates & 150,000+ customers to find the right venue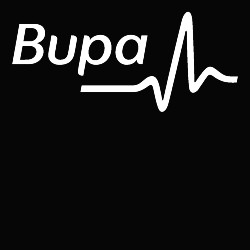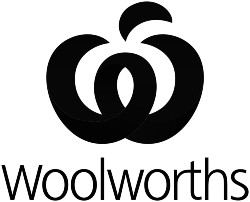 Popular Event Types in Brisbane
Brisbane Venue Hire Guide
Are you searching for an iconic venue in Brisbane? We've put up a Venue Hire Brisbane Guide to assist you! Get information on where you can locate the greatest function venues in Brisbane, QLD, as well as what kinds of events are popular throughout the city.
Finding the perfect location in Brisbane may be difficult, so it's always helpful to have assistance. When you want the best possible experience without sacrificing quality, cost, or luxury, having the proper guidance for venue hire in Brisbane is especially important. How do you go about finding that ideal location? VenueNow is here to help you find and book the perfect venue space for your events and meetings so don't hesitate to get in contact with our expert team.
What are the popular venue types and function rooms in Brisbane?
Whether you're celebrating a wedding, hosting a corporate event, or throwing a lavish holiday party, Brisbane can cater to all your function needs!
Function Rooms for Corporate Events
Function Rooms in Brisbane are popular for their sophisticated style and luxurious feel. They have everything you need to make your event as successful as possible, from a sound system to other amenities. From the 21st floor of a skyscraper to a classic large space ballroom, corporate functions have never been more extravagant!
The following are the corporate function rooms Brisbane has on offer: Christmas parties, product launches, conferences, EOFY parties, exhibitions, workshops, training sessions, meetings, corporate offsites and more!
Private Dining Room Venues Brisbane
Private dining room venues in Brisbane are perfect for hosting your private celebrations in luxurious style. Private event space is the ultimate way to let guests know you've gone all out, and with the best venue hire in Brisbane, they will have a night to remember!
Christmas Party Venues Brisbane
Entertaining your guests during the holidays is easy with stylish venues in Brisbane that can range from small intimate gatherings to large events. Choose from an elegant marquee or one of our function rooms for parties. With so many choices, you're sure to find the perfect venue for your Christmas party in Brisbane!
Birthday Party Venues Brisbane
As the long-awaited day draws near, you may be wondering how to celebrate in style. Why not choose one of Brisbane's Birthday Party venues? After all, celebrating in fabulous rooms will make your guests feel like you've gone all out! From luxurious ballrooms to sophisticated bars, Brisbane has some of the best spaces to celebrate another year of your life!
There are so many unique party venues in Brisbane for all ages including venues with activities kids' birthday parties (and the young at heart), cool bars and restaurants for the foodies and iconic Brisbane venues to celebrate milestones like your 18th, 21st, 30th, 40th or 50th birthday party.
Wedding Venues Brisbane
A Brisbane Wedding venue is the perfect choice for hosting your very special occasion. Not only will you enjoy a stunning venue to converse with friends and family, but there is also everything you need for catering (including an in-house chef), bar requirements, to lighting and audio requirements! Venues in Brisbane make hosting weddings much easier than ever before. Brisbane wedding venues can accommodate groups both large and small.
Whether you are looking for an indoor or outdoor venue, a historic location or something more modern, VenueNow can help you find the perfect setting for your wedding day.
Meeting Rooms and Workshop Spaces
Luxurious corporate event venues in Brisbane will help you create the perfect setting for your next corporate function, conference or gala dinner. You can find anything from a small flexible meeting space to large ballrooms and everything in between, so whether it's a team-building seminar or a corporate meeting, Brisbane can truly deliver. Brisbane function rooms come complete with all the amenities and services you need to make your event a success!
Engagement Party Venues Brisbane
An engagement is a very special time for any couple, and what better way to celebrate than in one of Brisbane's many unique and beautiful engagement party venues? Venues such as private dining rooms, luxurious apartments, or even penthouse suites are the perfect way to show your loved ones how much you care!
Check out our engagement party venue guide.
Cocktail Parties Brisbane
A cocktail party is a perfect way to show your elegance and sophistication, and there's no better place to do it than in Brisbane! With its many rooftop bars, private dining room venues, and stylish function rooms, Brisbane has everything you need to make your cocktail party a success.
School Formal Brisbane
The end of the school year is a very special time for any student, and what better way to celebrate than in one of Brisbane's many unique school formal venues? Venues such as private dining rooms, luxurious apartments, or even penthouse suites are the perfect way to show your classmates how much you care!
Check out our Brisbane school formal recommendations here.
Popular locations for Brisbane function venues
Looking for event spaces in Brisbane? Why not consider one of these popular locations:
Function Venues Brisbane City, Queensland
A function venue is a great way to create an event. There are many venues in Brisbane City that provide great spaces, catering and other amenities. It is conveniently located, near Brisbane's CBD, so your guests can easily come and go to your special occasions.
Function Venues Fortitude Valley
Fortitude Valley is the most popular area for venue hire in Brisbane. There are a number of different venues in Fortitude Valley with many options to choose from depending on your needs.
Function Venues Spring Hill
One of the popular areas for venue hires Brisbane is in Spring Hill. It has a number of different venues to choose from, providing a range of services, catering and amenities. The location is close to Brisbane CBD and offers great options for clients looking for a function space in this area.
Kangaroo Point
Kangaroo Point function venues are near the Brisbane River. It is very close to Brisbane City, which gives it an ideal location for guests that live in the area or even if they are coming via public transport.
South Brisbane
South Brisbane is a great location for venue hires, as it offers many options close to the Brisbane CBD. This suburb has a range of different venues that can cater to your needs, whether you are hosting a small or large event.
Milton
Milton function venues are close to the Brisbane CBD, making it a convenient location for guests. It is also a popular area for corporate events and functions.
Woolloongabba
Woolloongabba is known for being a vibrant and eclectic suburb, which is perfect for hosting events. It has a number of different function venues to choose from, each with its own unique style and amenities.
Newstead
Newstead is the perfect venue for private functions, as it offers a number of different event spaces. It is also conveniently located near the Brisbane CBD, making it easy for guests to get to and from your event.
Brisbane River
Brisbane River function venues are located on the banks of this river. The river provides a beautiful backdrop for different types of events, so your guests will be in awe when they arrive at your venue.
Search through the wide range of function rooms Brisbane has on offer!
Looking for private dining rooms, large conference spaces, or outdoor spaces? Whether you're planning birthday parties, gala dinners, cocktail events, wedding receptions, business meetings or other social events, VenueNow has got you covered!
Brisbane is a fantastic city to host your function! There are so many things to do no matter what time of the year it is. Make sure you search through VenueNow's list of venue rooms and plan your trip according to where you want to go for different events like an intimate date or large group gatherings and everything in between. With so much on offer, planning your function has never been this easy! So, find the right venue for you today!
Call our support team on
1300 647 488 during business hours AEST.
Discover Australia's Top Venues and Function Rooms
© Copyright VenueNow 2023 | SPARE GROUP PTY LTD | ABN 22 607 830 302