Top Christening Venues Sydney for Hire
Find, compare and book the best christening venues Sydney has to offer with VenueNow, Australia's #1 venue hire experts. Discover the top bars, restaurants, function venues, private event spaces and more in just a few clicks.
Best Sydney Christening Venues for Hire
VenueNow is trusted by 5,000+ corporates & 150,000+ customers to find the right venue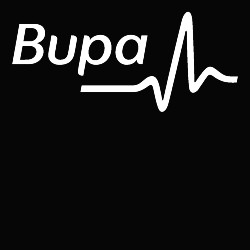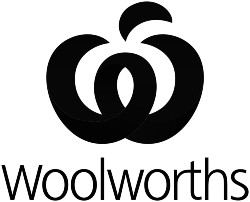 How much does a Sydney Christening cost?
Calculate the price of your Sydney Christening in under 10 minutes.
VenueNow is Australia's largest marketplace to discover and book the perfect venue for your meeting or event. It's the best and easiest way to search, compare and book venues for events ranging from birthdays to corporate meetings and everything in between.
Sydney Christening Venue Hire Guide
A christening is a special celebration done in honour of your little one. It is an important milestone for any family and should be done with proper planning and preparation.
Our Christening function guide covers all the things to think about when considering the perfect location for your christening; this includes finding the right outfit, choosing the ideal guest list, deciding on an appropriate theme, and finding a reception venue that can accommodate your guest list.
Where to book a Sydney Christening Venue
Following your child's christening, it's common to arrange a reception or party. Here are some of the best Sydney Christening venues to host your child's christening day:
Restaurants and private dining rooms
If you want to have your Christening reception in places other than your house, then you may want to consider having them in restaurants or a private dining room. The advantage of choosing restaurants or private dining rooms is that they won't only cater to your guests but also will ensure you get quality food and service. Some restaurants may also already have in-house entertainment that you can hire for your guests to make the event more memorable.
Hotels and function rooms
If you have a bigger guest list, then renting a function venue will work best for the occasion. Typically, a hotel function space has the capacity to accommodate up to hundreds of guests. You can also easily set everything up in one place, so you don't need to do any extra work for your event. Many hotels, especially five-star ones even offer special packages for christening receptions.
House
You may opt to have your simple reception in your house. This will definitely save you from the trouble of finding a venue and catering for your guests. But, it will also have limitations. If you are going to hold a larger event, however, your house may not be able to accommodate everyone; therefore opting for an alternative is ideal.
Waterfront venues
There's nothing quite like celebrating your child's christening with stunning views of the water. You can choose to have your christening party overlooking Sydney Harbour! If you're looking for a unique venue with a difference, then consider one of Sydney's many waterfront function room venues.
Where can I find good christening venues in Sydney?
You'll find beautiful reception venues for your child's baptism in these Sydney neighbourhoods:
The Rocks
The Rocks is one of Sydney's most historic neighbourhoods and also one of the most popular areas to host events. With its stunning harbour views, heritage buildings, and cobblestone streets, The Rocks is the perfect setting for a christening reception. There are many function rooms and restaurants in The Rocks that would be ideal for your event.
Darling Harbour
Darling Harbour is another great option for christening receptions. With its many hotels, restaurants, and function spaces, Darling Harbour can accommodate events of all sizes. Plus, with its waterfront location, your guests will be treated to stunning views of the harbour.
Pyrmont
Pyrmont is a neighbourhood located just west of the CBD. It is home to a number of restaurants, bars, and hotels, making it a great choice for events and functions. Pyrmont also has a number of heritage-listed buildings, which add to the charm of the area.
North Sydney
North Sydney is a great option for christening receptions, with its many restaurants, bars, and hotels. North Sydney is also home to a number of parks, which would be perfect for post-reception drinks or games.
Surry Hills
Surry Hills is a great choice for christening receptions, with its many restaurants, bars, clubs, and cafes. Surry Hills is also home to a number of heritage-listed buildings, which would make a great backdrop for your event.
Checklist for Christening Venues
Your baptism party should be appropriately respectful of the event it honours, but it is also a time to relax with those close to you and enjoy time with your little one. Now that you have an idea of what kind of christening venue you're looking for, we've listed down a simple checklist to make your planning stages a little easier.
Priest, vicar, other celebrants
First thing's first, look for a church where you want your child to be baptised and book an appointment with the priest, vicar or other celebrants.
Each church has different requirements and conditions, so it's best to discuss this first with them. Some churches may even ask a few questions apart from which day you'd like the ceremony on and the names of your godparents, while others will want more details about your own faith, so better be prepared for that.
Guest List
Now's the time to decide on the guest list, including your child's godparents. Ask yourself: Who do you want to be present during your child's important milestone?
Traditionally, godparents are chosen because of their strong faith and beliefs, helping you guide your child as they grow up. It is best to choose people who you feel will be good role models, people who would instil in your child proper values and beliefs.
When choosing a godparent, you may ask yourself these questions: What role do you want them to play in your child's life? Would I be comfortable having this person raise my child if I weren't able to? Will this person be present in your life (and your child's life) in the long run? If the answer is yes, then you should consider them as potential godparents.
Venue and catering
Christenings are a special celebration to bring your friends and family together so it is customary to host celebrations of some sort after the service. This could be the formal gathering reception or a more informal celebration at home.
When choosing a venue for your christening, consider these factors: Would it fit the size of your guest list? Can you afford to hold the event there? Do you need any special arrangements like a marquee? What kind of catering do they provide? Is there a christening cake included? Is it near the church where you had the baptism?
Luckily there are different christening venues in Sydney to choose from! There is a huge array of restaurants, private dining rooms, and dedicated function spaces that would happily host your entire family for this special celebration.
Invitation
Once you've decided on who you want to invite to your child's christening event and where you want to hold this memorable occasion, it's time to design and send out your invitations.
Be sure your invitation includes information such as the date, time, church location, reception address, gift policy, and dress code of the christening. Invitations could also include an RSVP so that you will know how many guests to plan for.
Baby's clothes
Next, prepare your child's baptism outfit. This is usually a long white or cream gown that is worn by both girls and boys. If you have a family gown that has been passed down through the generations, it would be more memorable to have your baby wear it and keep the tradition alive. It is also advisable to have some spare clothes for your baby just in case accidents happen.
Christening Photography
Ensure you don't forget the memories of your child's baptism with a professional photographer. They say pictures say a thousand words, so why not capture these beautiful moments with a camera? Assign someone to take candid photos as well because they will be priceless in years to come. Don't forget about the family portraits as well!
Decorations
No party is complete without any decorations! You may choose a theme and stick to a colour palette. Your decorations need not be extravagant and can simply consist of a few flowers, banners and balloons. You can use these to decorate your venue and add colour for the rest of the day.
Book your christening venue in Sydney today!
You're almost set! If you're planning on a christening and searching for the perfect christening venue in Sydney, take a look at our listings in VenueNow. With VenueNow, there are a number of spaces to browse through that cater to your every need. Booking a venue has never been this fast and effortless!
Frequently Asked Questions
How much do Sydney christening venues cost?
Based on VenueNow's historic data, on average, Sydney christening venues cost between 50 per person and 75 per person. For example, a 100 person christening would cost approximately 5000-7500. Costs may differ based on your food and beverage requirements, AV requirements, event date and time and the type of venue you decide to book.
What are the top Sydney christening venues?
Here are some of our favourite Sydney christening venues: 1. Villa Orme 2. Royal Exchange 3. Verandah Bar 4. Greenwood Hotel 5. The Neutral Bay Club 6. Crowne Plaza Coogee 7. Kittyhawk 8. 12 Micron 9. Campbell Stores 10. Eastside Bar and Grill
How do I find and book Sydney christening venues?
Finding and booking a Sydney christening venue is easy with VenueNow, simply follow these steps: 1. Enter Sydney as your location and christening as your event type into VenueNow's search engine. 2. Narrow down your search results by entering more filters such as number of people, event date, room layout and budget. 3. Send enquiries to venues to request pricing and availability (we recommend sending 3-5 enquiries to different venues to ensure you get the best price). 4. Review your quotes and connect directly with your favourite venues to book a site visit and finalise your booking. 5. Host your event!
How far in advance should I book a Sydney christening venue?
On average, VenueNow customers book a Sydney venue 90 days in advance of the event. For larger events and event dates in December we recommend allowing additional time as there may be limited availability.
Can VenueNow help me find a Sydney christening venue?
We sure can! VenueNow's team of Venue Booking Experts can help you find the perfect venue, collect quotes from multiple venues on your behalf, negotiate the best price with venues and book venues, all for free. Simply send us your event brief and our team will be in contact with venue recommendations within 24-48 hours.
Christening venues in other cities
Call our support team on
1300 647 488 during business hours AEST.
Discover Australia's Top Venues and Function Rooms
Top Suburbs for Events in Sydney
© Copyright VenueNow 2022 | SPARE GROUP PTY LTD | ABN 22 607 830 302