Discover the top Parramatta venues. Find, compare and book the best bars, restaurants, hotels, meeting rooms and much more at the best price with VenueNow, Australia's venue hire experts.
Top Parramatta Venues for Hire
VenueNow is trusted by 5,000+ corporates & 150,000+ customers to find the right venue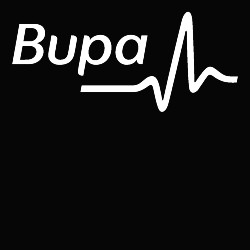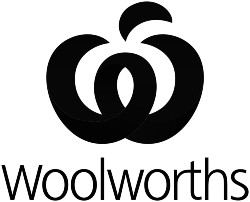 Top Function Rooms Sydney by Event Type
Parramatta Venue Hire Guide
Thinking of hosting your next gathering? Why not have it in one of the function rooms in Parramatta!
Parramatta is the historic heart of Western Sydney and offers a perfect blend between city life with its restaurants, culture, and festivals found in town as well as world heritage sites for those seeking natural beauty. Because of this, Parramatta is a popular location in Sydney for hosting events such as weddings, corporate functions and parties. It also has more relaxed lifestyle options just minutes from downtown that are worth exploring!
What events can I hold in Parramatta function rooms?
Planning your intimate or semi-private event in part of the city? Whether you're looking to hire a restaurant, private lounge, or hotel function room, Parramatta has the venue for every function! Learn more about the different types of functions you can have here:
Corporate events
Corporate events are a big part of Parramatta functions. Many function venues in the area are equipped with meeting rooms, which can make them ideal for smaller events including meetings and conferences. They're generally a lot more affordable than larger function halls and have the privacy needed to carry out your event without being disturbed.
The location is ideal for any company looking to help their staff work together and build morale while celebrating their success in business. You'll be able to have a great night out while also creating valuable team-building opportunities.
Weddings
Did you know the area has an impressive number of beautiful wedding reception venues? Many function venues in Parramatta are known for their incredible food and service, ensuring a day or night that your and your guests will never forget. And with so many incredible places to host your ceremony, you'll be able to find something unique and special for you.
Intimate events
Intimate events are perfect for getting close to your guests and celebrating one-on-one. Many of the function venues in Parramatta offer intimate spaces that are perfect for this type of event. You'll have the chance to get up close and personal with all your guests, while still having access to a full bar and delicious food.
What should I look for in function rooms in Parramatta?
To help you narrow down your venue choices, here are a few things to look into to find the perfect venue in Parramatta for you!
Catering and drinks
What's a great party without great food? The function venues in the area offer a range of five-star catering options, from buffet-style meals to plated dining. With so many different cuisines on offer, you'll be able to choose something that suits both your budget and tastes.
Venue facilities and services
Looking at the facilities available is also a great way to make an informed decision about which venue is right for you. Consider what facilities you will need when choosing your event venue. Parking, catering options, bar services, AV access and Wi-Fi are often included with the fee for a venue but it's important to know what basic needs you require before booking anything.
Look into the entertainment available as well. Depending on what you're looking for, there are a variety of Parramatta function venues that will cater to your unique preferences.
Audio-visual equipment
Audio-visual equipment is often overlooked in regard to event planning. But, audio-visual equipment can be a great asset to any event. The equipment helps provide entertainment and information for attendees. This is crucial, especially during corporate meetings and conferences. What's the point in having an impressive space if there's no way to introduce your company to your guests or give them a presentation?
Book your Parramatta, Sydney venue today!
The beauty of venues in Parramatta is that they offer something for every taste and every budget. Planning a birthday get-together, a cocktail party or an important corporate event? Whatever the occasion, these function venues in Parramatta are sure to impress! With so many private venue options to choose from, it's easy to search for the ideal function venue for you. So, ook your venue today!
Call our support team on
1300 647 488 during business hours AEST.
Discover Australia's Top Venues and Function Rooms
© Copyright VenueNow 2023 | SPARE GROUP PTY LTD | ABN 22 607 830 302