Top Cocktail Party Venues Canberra for Hire
Find, compare and book the best cocktail party venues Canberra has to offer with VenueNow, Australia's #1 venue hire experts. Discover the top venues of all sizes from hotels, to large conference spaces, restaurants, unique bars and much more in just a few clicks.
Best Canberra Cocktail Party Venues for Hire
VenueNow is trusted by 5,000+ corporates & 150,000+ customers to find the right venue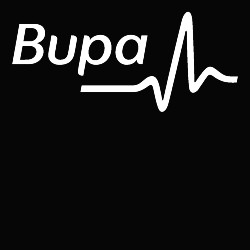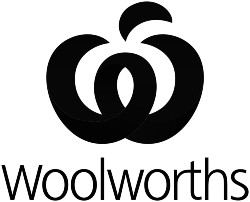 How much does a Canberra Cocktail Party cost?
Calculate the price of your Canberra Cocktail Party in under 10 minutes.
VenueNow is Australia's largest marketplace to discover and book the perfect venue for your meeting or event. It's the best and easiest way to search, compare and book venues for events ranging from birthdays to corporate meetings and everything in between.
Canberra Cocktail Party Venue Hire Guide
Whether you're organising a holiday gathering or an engagement party, there are plenty of Canberra cocktail party venues that will make your event an unforgettable one. To keep your guests happy, you need to be sure they have an enjoyable evening and your event turns out exactly as planned. Choosing the right location is essential, so read on for our guide to finding your ideal cocktail party venue in Canberra.
Where to go to find the best Canberra cocktail party venues
All of Canberra's many neighbourhoods have a wide range of cocktail party venues to choose from. Some are great for birthday parties, Christmas celebrations and hens nights thanks to the delicious food and drinks they serve and the party atmosphere they exude. Some are more suited to sophisticated soirees and upmarket events. We've listed down some suburbs in Canberra where you'll find these cocktail party venues.
Braddon is a great place to find hip and quirky cocktail party venues. This Canberra suburb is known for its cutting-edge restaurants and bars, so it's no surprise many of the cocktail party venues in Canberra are located here. It's also an ideal place to hold a hens night or bachelorette party, thanks to its selection of naughty clubs where you can dance the night away.
This is the ideal spot to look for more sophisticated cocktail party venues. Barton is home to many of Canberra's embassies and foreign missions, so you'll find plenty of upmarket bars and restaurants here. If you're looking for a venue that exudes elegance and sophistication, Barton is the perfect place to start your search.
For elegant cocktail party venues in Canberra, head to Griffith. With its high-end restaurants and exclusive bars, it's a favourite destination for those wanting to be pampered whilst enjoying the ambience of a sophisticated setting. Its wide range of luxury hotels can also host an unforgettable party with their excellent facilities and delectable cuisine.
Canberra City is the perfect place to look for a cocktail party venue that offers something a little different. With its eclectic mix of bars, nightclubs and restaurants, you'll find plenty of places here that will cater to your specific needs. Whether you're looking for a relaxed setting or a more lively atmosphere, Canberra City has it all.
Inner North
The Inner North is a popular area among young professionals and students because of its trendy cafes and restaurants. The best cocktail party venues in Canberra are scattered across this suburban hub.
North Canberra
There's a wide selection of cocktail party venues in North Canberra. The hotels here are known for their live music performances, so they're ideal venues for any kind of party. There are also quaint restaurants with a welcoming ambience, so if you want to hold a more intimate event, these venues will be perfect.
Knight
If you're looking for a superb location for your New Year's Eve party or another special occasion, head to the cocktail party venues in Knight. You'll find some of Canberra's best banquet halls here and even a casino.
Northbourne
The Northbourne area is conveniently located in the heart of Canberra and is home to many great restaurants, bars, hotels and cafes. Most of its cocktail party venues have outdoor terraces where you can enjoy alfresco dining whilst admiring the spectacular views over Lake Burley Griffin or the Brind
Belconnen
If you're looking for a party that will never end, head to Belconnen. Its cocktail party venues include bars and clubs where the music doesn't stop until the wee hours of the morning.
South Canberra
The newest part of Canberra boasts some great cocktail party venues. Thanks to its close proximity to the Braddon area, South Canberra is a hotbed of activity at night. Many of the local restaurants and bars are popular hangouts for the younger crowd.
Weston Creek
If you're interested in booking one of Canberra's best cocktail party venues, Weston Creek is definitely a suburb to consider. It's close to some of Canberra's finest hotels and clubs, all of which put on a good night out for those wanting to let loose.
West Canberra
There are excellent bars, restaurants and nightclubs in West Canberra. If you want your party to have a more laidback feel, we recommend asking for one of these venues as they're less commercial and therefore more intimate than the ones in other parts of Canberra.
What are the best types of cocktail party venues in Canberra ACT?
There are many types of cocktail party venues to choose from in Canberra CBD, Acton, Barton ACT and all over Canberra City. Some venues will be best for daytime gatherings because they have a relaxed atmosphere and comfortable surroundings, whereas some venues are better suited to nights out as they have vivid lights and loud music. The following is a list of the most common kinds of venues that host cocktail parties.
Bars
If you're looking for somewhere warm and cosy with an intimate atmosphere, your best bet is a bar. Bars are the perfect place to enjoy an after-work drink and unwind with colleagues. If you want your event to have a more lively feel, ask about the bar's function room as this will give you access to extra audio equipment and lighting options.
Restaurants
If you want space and comfort, then a bistro-style restaurant is the way to go. Restaurants usually have a more relaxed environment and come with the benefit of having delectable food on offer. Some venues even come with drink packages so you can enjoy a few cocktails with your meal. You might not get as much party-focussed entertainment in restaurants, but this makes them ideal venues for those who'd prefer to spend their evening chatting over dinner.
Hotel function venues
Most hotels in Canberra have function spaces that make great cocktail party venues. These are usually more expensive than other options, but they're definitely worth it for special occasions such as an engagement party, wedding reception or a golden anniversary celebration. A cocktail party in a classy hotel is a one-of-a-kind experience.
Rooftop venues
Rooftop venues in Canberra are very popular. They're great for summer gatherings because they offer a view over the city skyline, as well as plenty of fresh air and natural light. Many rooftop cocktail party venues have open-air bars on their decks, which is a bonus for those who like to go all out when decorating for a special occasion such as a 21st birthday party.
Clubs
If you're looking for a cocktail party venue with a more edgy feel, then you should consider booking your event in one of Canberra's nightclubs. Some nightclubs host regular cocktail parties on certain nights, so be sure to check what's on offer before you book your event.
Planning a birthday party? why not check out this Canberra Birthday Party Venue Guide to help you choose the perfect venue for your special day.
Speakeasies
If you want a venue with an underground feel, then speakeasies will give you just that. Often run by creative types who like to have fun with their cocktails, speakeasies make for great parties and other lighthearted events where guests will expect a proper night out rather than some posh dinner. This private room is usually only accessible by a secret password or door knock, so you'll have to do some research before finding the perfect speakeasy for your cocktail party.
Gardens
If you're interested in hosting an outdoor party, then Canberra's gardens are the way to go. Whether you choose one of the botanical gardens or look into renting a private venue with a garden, your guests will love mingling in the fresh air and enjoying their drinks out on the lawn. Gardens are perfect for a summer cocktail party wherever you live in Canberra.
Book your perfect cocktail party venue in Canberra City
Planning a social, wedding or corporate cocktail event? We've got you covered! VenueNow puts all the best cocktail party venues in Canberra at your fingertips so you can find and hire a venue for the functions and private parties of your dreams with just a few taps or clicks. Want to learn more? Check out VenueNow today and find your perfect venue!
Frequently Asked Questions
How much do Canberra cocktail venues cost?
Based on VenueNow's historic data, on average, Canberra cocktail venues cost between 60 per person and 90 per person. For example, a 100 person cocktail would cost approximately 6000-9000. Costs may differ based on your food and beverage requirements, AV requirements, event date and time and the type of venue you decide to book.
What are the top Canberra cocktail venues?
Here are some of our favourite Canberra cocktail venues: 1. QT Canberra 2. Crowne Plaza Canberra 3. Kamberra Function Centre 4. Hotel Realm 5. Rydges Canberra 6. Midnight Hotel Autograph Collection 7. Shine Dome 8. Manuka Oval 9. Mantra on Northbourne 10. Zoo Bar
How do I find and book Canberra cocktail venues?
Finding and booking a Canberra cocktail venue is easy with VenueNow, simply follow these steps: 1. Enter Canberra as your location and cocktail as your event type into VenueNow's search engine. 2. Narrow down your search results by entering more filters such as number of people, event date, room layout and budget. 3. Send enquiries to venues to request pricing and availability (we recommend sending 3-5 enquiries to different venues to ensure you get the best price). 4. Review your quotes and connect directly with your favourite venues to book a site visit and finalise your booking. 5. Host your event!
How far in advance should I book a Canberra cocktail venue?
On average, VenueNow customers book a Canberra venue 90 days in advance of the event. For larger events and event dates in December we recommend allowing additional time as there may be limited availability.
Can VenueNow help me find a Canberra cocktail venue?
We sure can! VenueNow's team of Venue Booking Experts can help you find the perfect venue, collect quotes from multiple venues on your behalf, negotiate the best price with venues and book venues, all for free. Simply send us your event brief and our team will be in contact with venue recommendations within 24-48 hours.
Cocktail Party venues in other cities
Call our support team on
1300 647 488 during business hours AEST.
Discover Australia's Top Venues and Function Rooms
© Copyright VenueNow 2022 | SPARE GROUP PTY LTD | ABN 22 607 830 302