Discover the top Perth venues. Find, compare and book the best bars, restaurants, hotels, meeting rooms and much more at the best price with VenueNow, Australia's venue hire experts.
Top Perth Venues for Hire
Top Suburbs for Events in Perth
VenueNow is trusted by 5,000+ corporates & 150,000+ customers to find the right venue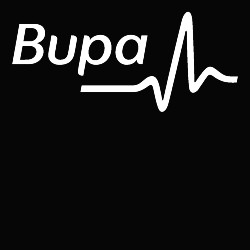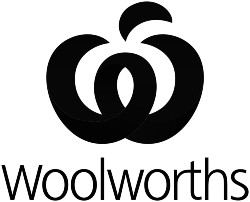 Popular Event Types in Perth
Venue Hire Perth Guide
Are you looking for a place to host an event in Perth? We've prepared a Venue Hire Guide for Perth to help you out! Find out more about where you can find the greatest function rooms in Perth, as well as what kinds of events are popular throughout the city.
Finding a function venue to hold a special party or event can be a daunting task so it's always good to have some help. Having the right tips and advice for venue hire in Perth is especially important when you want the best possible experience without compromising on quality, cost or luxury. How do you go about finding that perfect option? VenueNow is here to help you find and book the perfect and unique venue space for your events and meetings so don't hesitate to get in contact with our expert team.
What are some of the popular types of Perth venue hire?
Whether it's a large or small event or a cheap or high-end venue, Perth has something for everyone. Whether you need a venue in Perth, Northbridge, East Perth, North Perth, Highgate or West Perth, the options are endless! The following is a list of the most popular and versatile event space options Perth has on hire.
Hotel Function Rooms Perth
The function room hire in Perth is one of the premier locations for weddings, conferences and any other type of event. The hotel provides an amazing quality of service and has a variety of different types of rooms to choose from. They also offer a venue bar where you can get food and drinks before or after your event.
Some of our favourite hotel event venues Perth has to offer include: The Hyatt Regency, The Crowne Plaza Perth, The Duxton Hotel Perth, Esplanade Hotel Fremantle, QT Perth, Four Points By Sheraton Perth, Crown Perth, Fraser Suites Perth and Novotel Perth Langley
Restaurant Venues Perth
Restaurants in Perth have a variety of different function rooms that allow them to host a variety of events for small or large groups. You can have a party or event at a restaurant in Perth and enjoy the luxuries of the venue such as delicious food and drinks before or after the event.
Some of our favourite restaurants Perth has to offer include: Grand Bar and Bistro, The Oyster Bar, Hyde Park Hotel, The Globe and Victoria Park Hotel
Bar Venue Hire Perth
Bar Venue Hire Perth is an amazing place to celebrate with friends or host an event for your business. You can get drinks, enjoy the atmosphere, and dance the night away before or after your event. It's also possible to order food at the venue which makes it even more relaxing.
Some of our favourite bar venues Perth has to offer include: Queens Tavern, Niche Bar, Belgian Beer Cafe Westende, Wolf Lane and Brass Monkey
Outdoor Function Venues Perth
Outdoor function venues are very popular in Perth. They can be used during all seasons and make for a beautiful setting. Some outdoor venues will even come with a tent that protects participants from the sun or rain depending on the time of year. With a beautiful view, lush greenery and plenty of room, this setting is perfect for photos and is bound to make your event more memorable!
Some of our favourite outdoor function venues Perth has to offer include: Perth City Farm, The Pavilion, The Old Pickle Factory, The Aviary Perth, and The Raft Perth
Public Venues Perth
If you're looking for affordable venue hire in Perth, public spaces might be the way to go. Many public venues offer semi-flexible pricing and host everything from weddings to exhibitions and conferences. You may need to search around for various locations that offer space and see what's available in your preferred price range.
What are some of the popular event types in Perth?
There are a lot of function rooms to choose from in Perth, from hotel function rooms, bars and restaurants, to other outdoor venues Perth has on offer. It is the perfect location to hold your private functions and special events with those close and dear to you. Learn more about the different private events you can hold in this location.
Corporate Event Venues Perth
Corporate functions venues in Perth are a great option to have a successful business meeting, training program or conference. In addition, the function space provides the perfect opportunity for a celebratory event such as a birthday party, retirement ceremony or farewell dinner. The best function rooms in Perth will be able to accommodate from 10 to 250 people and have all of the necessities including projector screens, sound systems and catering packages.
The following are the corporate function rooms Perth has on offer: Christmas parties, product launches, conferences, EOFY parties, exhibitions, workshops, training sessions, meetings, corporate offsites and more!
Cocktail Parties Perth
Cocktail parties in Perth are a great option to invite all your friends and family to. The cocktails will serve as the main event of course but it's important to have some great food on offer too. A cocktail-style event is perfect for those who want to mingle and enjoy a few drinks with canapes or finger food. Perth is home to many fantastic cocktail party venues that are perfect for hosting these types of gatherings.
Wedding Ceremonies Perth
Weddings in Perth are bound to be a little bit special. The city is full of beautiful and serene venues that provide the best backdrop for your wedding day. Wedding venues in Perth can be as unique as you want to make them, with a lot of venues with sweeping views of the city skyline, the stunning Swan River and other picturesque lakes. For example, located at Wembley Golf Course and just 10 minutes from Perth's CBD, Ambrose Estate is a highly sought-after wedding function venue.
Check out our Perth Wedding Venue Guide to learn all the top tips. You can also check out these small wedding venues in Perth.
Engagement Parties Perth
An engagement party is the celebration of the coming marriage of two people who are engaged to be married. It's more than just a formality, but more than just a formal dinner as well. Engagement parties usually take place shortly after the engagement between the betrothed has taken place and usually takes place in some out-of-the-ordinary location. If you're looking for an unusual venue for your engagement party, Perth has many choices. From lavish hotels to outdoor event spaces, there are numerous venues that are perfect for celebrating the big day with friends and family.
Birthday Party Perth
Birthday parties are a traditional way of celebrating someone's special day. Perth offers many varied venues to celebrate birthdays including the most popular function rooms in Perth suitable for all age groups.
There are several one-of-a-kind party locations in Perth for all ages, including places with activities for kids' birthday parties (and the young at heart), trendy bars and eateries for foodies, and iconic Perth hotspots to commemorate milestones like your 18th, 21st, 30th, 40th, or 50th birthday celebrations.
Corporate Christmas Parties Perth
Christmas is a time for celebrating with friends and family. Corporate Christmas parties are an excellent way to celebrate the season amongst co-workers. Held at function venues in Perth, these events give employees a chance to enjoy themselves and bond as a team.
Popular Suburbs for Perth Function Spaces
From small intimate celebrations with your closest friends to corporate events with hundreds of guests, there's no shortage of versatile function spaces in Perth. If you're looking for the perfect venue among the many party venues Perth has on offer, consider the following suburbs:
Perth CBD
The Perth CBD is the perfect place to host an event as it offers a variety of different types of venues. You can find restaurants, bars, hotels, and even outdoor spaces that would be perfect for your event. Perth City Farm is a great option for those looking for an outdoor space, while The George Hotel is ideal for those looking for a more traditional function venue.
Northbridge
Northbridge is a great suburb for hosting events as it has many bars and restaurants that would be perfect for your party. There are also a few hotels in the area that could accommodate your event. It is located only a short distance from the CBD. The Perth Cultural Centre is also located in Northbridge and features a range of different rooms for hire.
Fremantle
Fremantle is another great suburb for hosting events. It has a variety of bars, restaurants, and hotels that would be perfect for your event. Additionally, there are a few outdoor spaces that could be used for your event.
Burswood
Burswood is a great suburb for hosting events as it is home to many of Perth's best function venues. The Crown Perth is a popular choice for those looking to host an event, as it offers a range of different rooms and spaces for hire. There are many conference venues perfect for corporate functions and corporate meetings.
Leederville
Leederville is a popular location for party hosting since it is home to several bars and restaurants. There are also a few hotels in the neighbourhood that may host your gathering.
Call our support team on
1300 647 488 during business hours AEST.
Discover Australia's Top Venues and Function Rooms
© Copyright VenueNow 2023 | SPARE GROUP PTY LTD | ABN 22 607 830 302