There are so many reasons to host a small wedding; from budget constraints to keeping it simple with only your closest relations. No matter what reason you've decided to go small, we're here to help you find the best venue for your event. Whether you're searching for a charming site by the river or a romantic garden venue, Perth boasts a variety of brilliant small wedding venues for your special day. Here are 7 small wedding venues in Perth that set our hearts aflutter.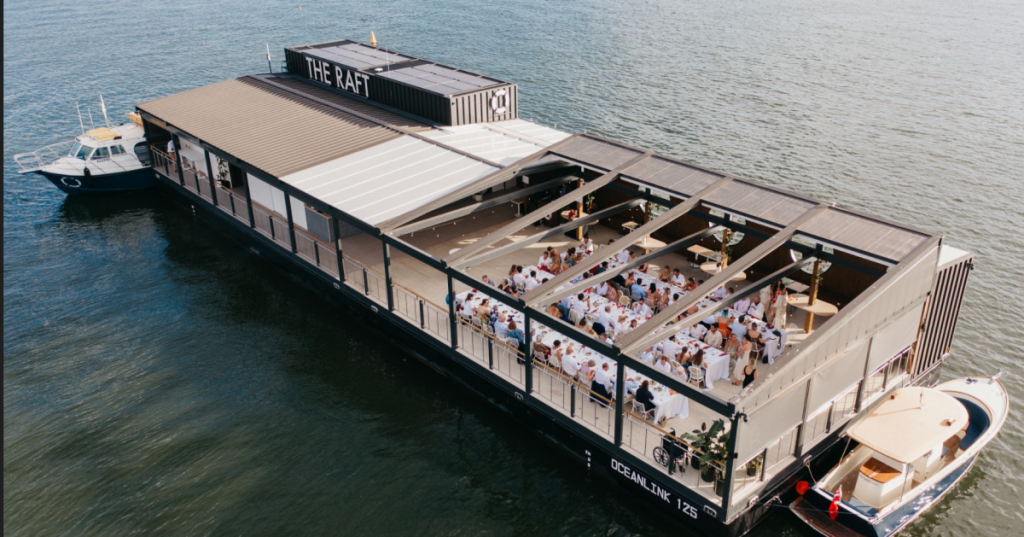 The Raft Perth
The Raft is a unique venue that seats 60 guests and provides uninterrupted waterfront and city views, as well as private access for your guests via tender boats. Every part of the venue, which is permanently anchored on the stunning Swan River, has been meticulously designed and draws inspiration from Western Australia's coastal setting. This large open deck space, complete with custom-built furnishings, a deep ocean-tiled bar, and sandy stone bench tops, provides an easygoing atmosphere ideal for any floating moment. This intimate wedding venue is perfect for the couple looking to create a unique, yet memorable wedding day.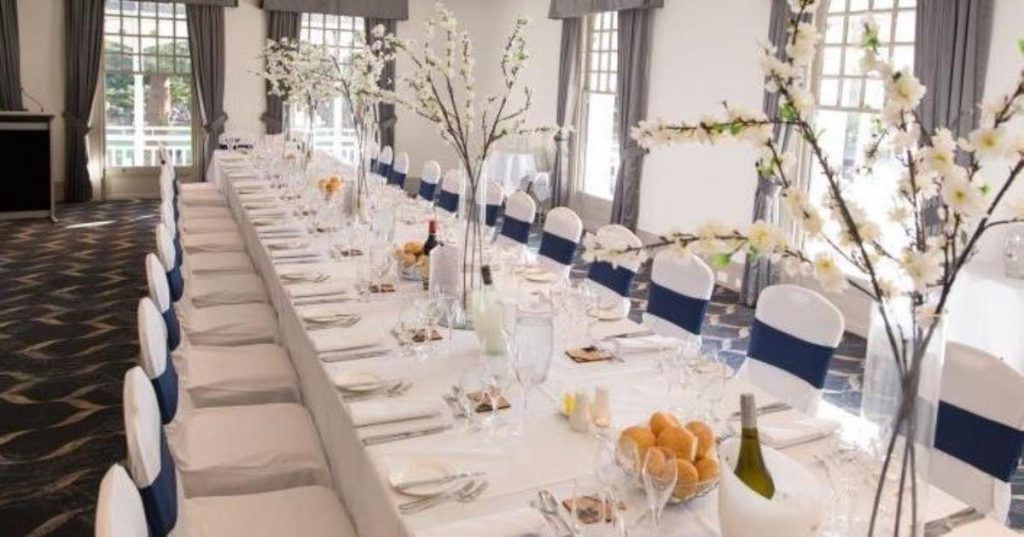 Esplanade Hotel Fremantle by Rydges
The 4.5-star Esplanade Hotel Fremantle by Rydges is located 20 minutes south of Perth's CBD, overlooking Esplanade Park. The Rottnest Room, located upstairs in the Island Suite, is a beautiful function venue with an abundance of natural light and balcony access. This function space is adaptable and functional for various types of gatherings as one of three different rooms that make up the heritage-listed Island Suite.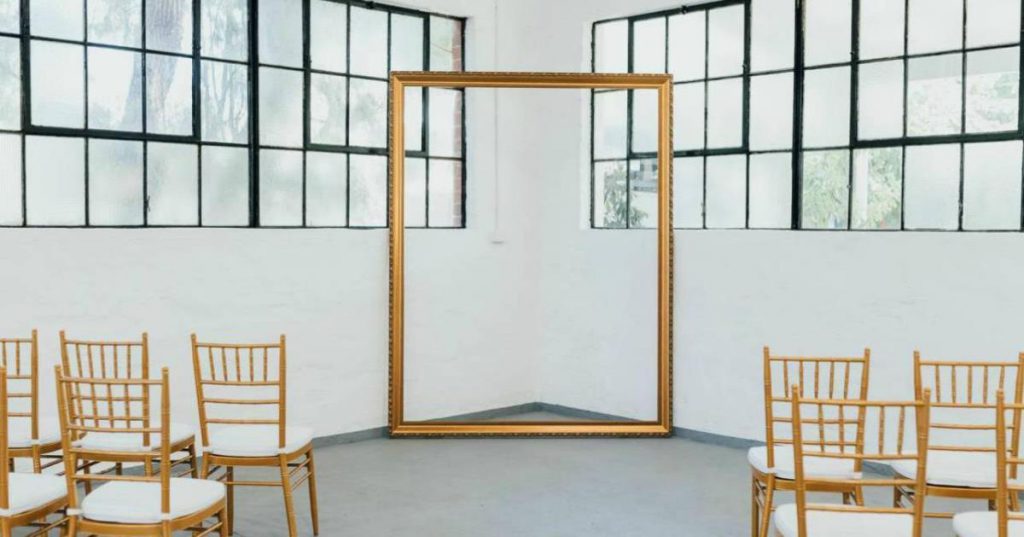 Perth City Farm
Perth City Farm is a blank canvas for you. Their industrial-inspired space with its whitewashed walls, bullet grey flooring and concrete beams can be dressed up or down to suit whatever style of wedding day you are after. This unique and rustic wedding venue has the capacity to seat up to 120 guests, making it ideal for a small yet memorable wedding celebration.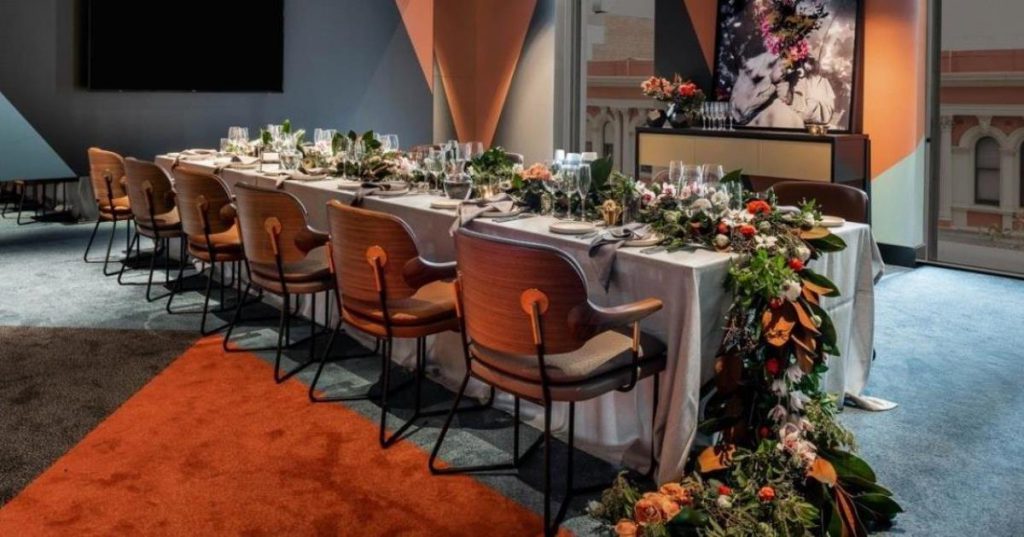 QT Perth
QT Perth is a refined diamond, an urban paradise that has some of the best small wedding venues Perth has to offer. On your big day, it goes without saying that all eyes will be on you. But don't be surprised if your guests get caught up in the Lucy Mame Room at QT Perth, especially because of its provocative art and eye-catching décor. With a capacity of up to 40 guests, it's ideal for small and mid-size receptions. Lucy Mame is certain to leave a lasting impact on each and every one of your guests, thanks to her fascination and elegance.
How much does a wedding venue cost?
Calculate your wedding venue cost in under 5 minutes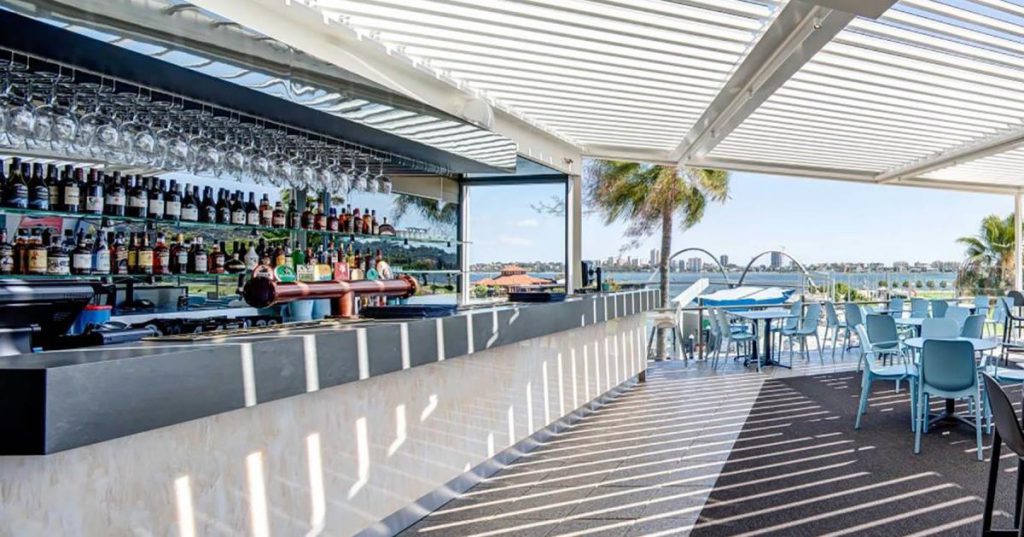 The Oyster Bar Perth
The Oyster Bar Perth is a unique and stylish venue for small weddings and intimate celebrations. This modern restaurant offers an exquisite seafood menu and features an extensive selection of wines from around the world, making it an ideal destination for any couple looking to host a relaxed yet sophisticated wedding. With seating for up to 85 guests, The Oyster Bar Perth is perfect for wedding receptions of all sizes and will ensure your special day is a memorable one.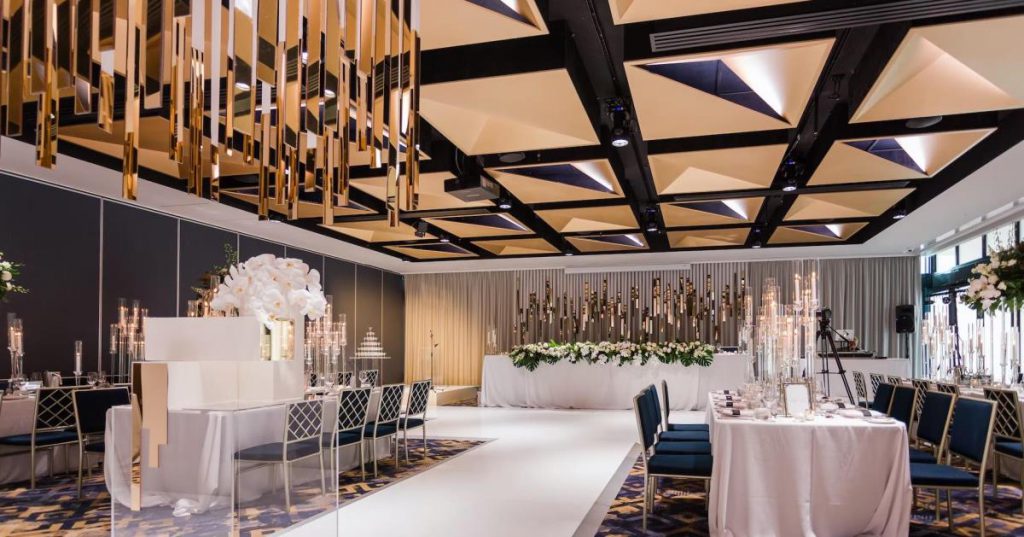 Beaumonde On The Point
Brides and grooms in for a treat should look no further than Beaumonde On The Point. Boasting spectacular views of the Swan River, this exclusive venue is ideal for couples wanting to add an extra touch of glamour to their wedding day. Prepare to marvel at the cuisine, service and waterfront setting that will leave your guests in awe.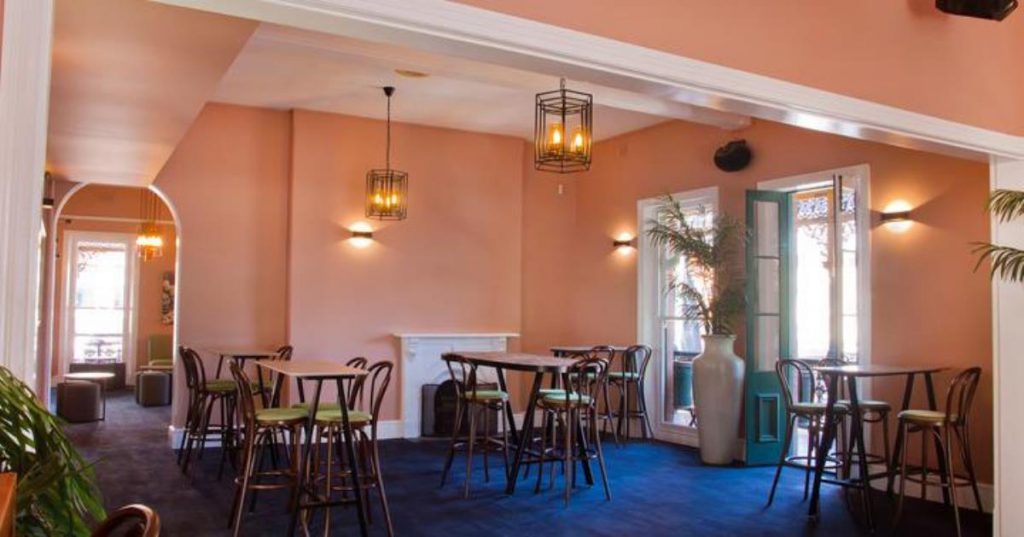 Brass Monkey Hotel
Where the bright lights of Northbridge meet the eclectic vibe of William Street, the Brass Monkey Hotel is a small wedding venue located in Perth's cultural heart. This historic hotel offers a variety of spaces, both indoor and outdoor, so you can truly make your special day unique. The brass-themed interior lends itself to creating a warm atmosphere for intimate gatherings.
Whatever you choose for your small wedding, Perth has plenty of options to make your special day one to remember. Whether it's a chic hotel overlooking the city skyline, an industrial-style warehouse or a classic restaurant with stunning views, there is a beautiful Perth wedding venue that will suit all needs and budgets. So start planning today and get ready to say 'I do'.
Where can I find small wedding venues in Perth?
Whether you are looking for a modern or glamorous venue for your wedding, you will surely find one that meets all your requirements in Perth. For those interested in stylish and contemporary celebrations, begin your search in the Perth CBD. For venues with beautiful views of the Swan River, head over to South Perth or East Perth. If you prefer a natural and romantic atmosphere with abundant greenery, then Swan Valley and Perth Hills would be the ideal destinations for you.
What should I keep in mind when looking for intimate wedding venues in Perth?
When looking for the perfect small wedding venue in Perth, there are a few things you should keep in mind:
Guest List:
Make sure to hire a wedding venue that can comfortably accommodate the number of wedding guests you plan to invite.
Budget:
Look for venues that offer packages within your budget and understand any other additional costs associated with hiring a venue.
Theme:
Choose a venue that complements the theme of your intimate weddings or reflects the style you are going for on your special day.
Wedding Photography:
Choose a venue with plenty of photo opportunities and gorgeous backdrops, which will make your wedding photos look even more stunning. Lucky for you there are many picturesque wedding venue options!
Location:
Ensure the location of the small wedding venues in Perth you're considering is easily accessible for all your guests.
Catering:
Check out what catering services the venue provides, and whether they can accommodate special dietary requirements and create a tailored menu for your event.
Decor:
Check what decorations or set-up is allowed and if the venue has any restrictions when it comes to decorating the space for your wedding ceremony.
Book your wedding venue today!
Looking for top small wedding venues in Perth? You've come to the right place!
VenueNow is the perfect place to celebrate your special day and start planning the wedding of your dreams. From glamorous ballrooms in Perth to intimate venues and locations with breathtaking views, we have something for every type of couple – so you can be sure to find a venue that perfectly suits your style and budget.
Find your perfect wedding venue
VenueNow has you covered with over 2,000 venues across Australia ranging from large event spaces to small meeting rooms. Find your perfect venue for hire faster than anywhere else.
Follow us on social media to stay up to date with the latest news
Discover Australia's Top Venues and Function Rooms
Venue Hire Canberra
Venue Hire Gold Coast
Call our support team on
1300 647 488 during business hours
AEST or chat online.
© Copyright VenueNow 2022 | SPARE GROUP PTY LTD | ABN 22 607 830 302