Discover the top Sydney venues. Find, compare and book the best bars, restaurants, hotels, meeting rooms and much more at the best price with VenueNow, Australia's venue hire experts.
The Best Sydney Venues for Hire
Top suburbs for events in Sydney
VenueNow is trusted by 5,000+ corporates & 150,000+ customers to find the right venue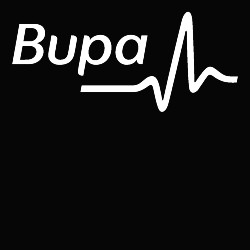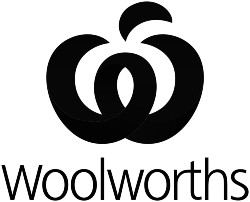 Popular event types in Sydney
Venue Hire Sydney Guide
There are many venues around the city that can be booked for any occasion, day or night, ranging from weddings to birthdays and corporate events. Finding a venue in Sydney that suits all of your needs is easy once you know what to look for so read our guide below to check out our top tips and recommendations.
What are some popular venue types in Sydney?
There are hundreds of venues in Sydney to choose from ranging from small, affordable venues for social events to stadiums for events and conferences for thousands of people. Below is a list of some of the most popular that can be found on VenueNow.
Hotels Event Venues Sydney
The Sydney city skyline is one of the most famous in the world, and there are many hotels with stunning views. Hotels offer a lot more than just accommodation for guests, they also provide event venues that can be decorated to suit your needs.
Hotels are great for corporate functions as they have great facilities including catering services, conference rooms and ballrooms with capacities ranging from 10 people up to large events for 2000 people or more. Hotels often allow you to hire multiple rooms which is great for corporate events that include breakout areas for different groups.
Some of our favourite hotel event venues Sydney has to offer include Pullman Quay Grand Sydney Harbour, Rydges World Square, Rydges Sydney Central, View Sydney, Fraser Suites Sydney, Radisson Blu Hotel Sydney, Pier One Sydney Harbour, Sir Stamford at Circular Quay, The Grace Hotel Sydney and Song Hotel.
Cocktail Style Event Venues Sydney
A cocktail style event space is one where guests are standing rather than seated. Cocktail style event spaces are great for informal events such as cocktail parties, birthdays and networking events as they are more laid back than seated events and allow guests to socialize and get to know each other better.
If you're looking for the best party venues, Sydney is the way to go! Most venues cater to cocktail style events and as the name suggests, cocktail events are often accompanied by drinks as well as canapes.
Some of our favourite venues for cocktail style event venues Sydney has to offer include Rydges Sydney Harbour 55 George, Hyde Hacienda Sydney Bar & Lounge, Sydney Opera House, L'Aqua, Hotel CBD, ivy Sydney, King Street Wharf Sporting Globe and Kittyhawk.
Blank Canvas Venues Sydney
Blank canvas event spaces are those which allow the host to customise the look and feel of the room. Blank canvas venues typically feature white walls and minimal decorations. Blank canvas function rooms can be found in warehouse venues, hotels, galleries and dedicated event spaces.
Some of our favourite blank canvas venues Sydney has to offer include Establishment, The Venue Alexandria, The Apartment and The Studio.
Waterfront Venues Sydney
If you're looking for waterside venues, Sydney is one of the best cities in the world to choose. There are a number of iconic locations throughout the city that feature amazing waterfront venues such as:
- Darling Harbour, Barangaroo, The Rocks, Circular Quay and Pyrmont close to Sydney CBD
- Bondi, Coogee, Vaucluse, Rose Bay and Double Bay in the Eastern Suburbs
- North Sydney, Milsons Point and Mosman on the North Shore
Some of our favourite waterfront venues Sydney has to offer include Dockside, White Bay Cruise Terminal, Coogee Bay Hotel, Campbell's Stores, Cruise Bar, Orso Bayside Reception, Pier One Sydney Harbour, Cyren Bar, Scotch & Co, Kingpin Darling Harbour, Hard Rock Cafe Sydney and Dunbar House.
Private Dining Room Venues
A private dining room is a large or small space that can be rented for an event or private gathering. Private dining rooms are usually found in restaurants, hotels and banquet halls.
Some of our favourite private dining venues Sydney has to offer include 12 Micron, Sergeants' Mess, Bartolo, Sydney Opera House, NSW Parliament House, The Green Moustache, Holy Duck and Big Poppa's.
Rooftop Venues Sydney
If you're looking for rooftop party venues, Sydney has lots of amazing rooftop bars scattered throughout the CBD and suburbs with views of the city and harbour. With the natural light and gorgeous views of the city skyline, it is truly a one-of-a-kind experience that will have everyone talking about how much fun they had.
Some of our favourite rooftop venues Sydney has to offer include Verandah Bar, Cafe Del Mar, Bar Ombre, ivy Sydney, Harbour 220, Cruise Bar, Olio, Rydges Sydney Central, Rydges Sydney Harbour 55 George and Hotel Harry.
Small Venue Hire Sydney
If you're looking for small venues or cheap venue hire, Sydney has lots of options in the suburbs surrounding the city. Small venues are great for informal events such as birthdays or drinks with friends and on the work side of things, there are lots of small meeting rooms throughout Sydney.
Meeting Rooms Sydney
Sydney, as one of Australia's business centres, provides hundreds of meeting rooms and workshop spaces in a range of settings to fit your demands, including coworking spaces, serviced offices, hotels, and private offices. You can easily search and book spaces for meetings and workshops online with VenueNow so take a look around!
Some of our favourite meeting rooms Sydney has to offer include Your Desk Town Hall, The Executive Centre Aurora Place, Aeona, The Executive Centre One Bligh, Workspace365 20 Bond St, Workspace365 66 Clarence St, Victory Offices Barangaroo, The Executive Centre Three International Towers, Workspace365 Edgecliff Centre, Victory Offices 100 Mount St and Fishburners Sydney.
Outdoor Venues Sydney
In a city with amazing weather and even better views, why not opt for an outdoor venue hire Sydney location for your event. Sydney offers lots of incredible outdoor venues for weddings, and corporate and social events.
Some of our favourite Outdoor Venues Sydney has to offer include Centennial Homestead, Queens Park Kitchen, Botanic House, Terrace on the Domain, Gunners' Barracks, Cropley House and Greenwood Hotel.
Boat Hire Sydney
What could be more fun than enjoying one of the World's most beautiful cities from the water? If you want something really special that will make people take photos over and over again, then booking a boat is the way to go. There are so many options for Sydney boat hire on VenueNow so be sure to filter your search for boats and you'll be sure to find something within your budget.
Some of our favourite boat hire partners and Sydney Harbour party venues include Coast Harbour Cruises, Rosman Cruises, Sydney Princess Cruises, MV Enterprise Sydney Harbour Charters, Prestige Harbour Cruises and Harbourcat.
What are some popular event types in Sydney?
Corporate Events Sydney
Corporate events are wide-ranging in their size, goal and function.
The following are the corporate function rooms Sydney has on offer: Christmas parties, product launches, conferences, EOFY parties, exhibitions, workshops, training sessions, meetings, corporate offsites and more!
For a venue to be appropriate for corporate clients it needs to tick a number of boxes including the flexibility to cater to cocktail style or seated events in a private space or the entire venue. They must have professional staff who provide exceptional experiences for their clients and who offer a range of in-house or external catering options suitable for different dietary requirements.
Other common requirements from corporate clients include access to audio-visual equipment such as TVs, projectors, PA systems and conferencing facilities and is easily accessible via various forms of transport.
VenueNow's team specialise in corporate events, having helped over 5,000 companies around Australia find and book the perfect venue so don't hesitate to get in contact.
Conference Venues Sydney
If you're looking for conference venues, Sydney has a lot to offer with venues suitable for small meetings to event spaces for multi-day conferences of thousands of people. There are a number of fantastic conference venues throughout Greater Sydney including hotels with grand ballrooms and conference spaces, conference centres, unique warehouse venues and more.
Product Launch Venues Sydney
Product launches are a big deal. You want to make sure you have the right place, that everything is set up just so, and that everyone knows they're coming. So where do you go?
A great option is to look into hiring a product launch venue. There are many venues in Sydney available for hire including restaurants, bars and event spaces like warehouses. Whether you need one room with tables and chairs or an entire building with catering included, there will be something perfect for your needs here in Sydney.
Gala Dinner Venues Sydney
A gala dinner is typically an annual celebration held by companies, organisations and charities. There is nothing more impressive than celebrating your organisation's achievements or raising money for charity at one of Sydney's most prestigious venues, and there are plenty of cool venues in Sydney to choose from!
Birthday Party Venue Hire Sydney
There are so many unique party venues in Sydney for all ages including venues with activities kids' birthday parties (and the young at heart), cool bars and restaurants for the foodies and iconic Sydney venues to celebrate milestones like your 18th, 21st, 30th, 40th or 50th birthday party.
When you're looking for venues for hire for your birthday party, be sure to ask about the minimum spend for each venue, what is included in that minimum spend and what the costs for additional services or offerings are. It's always useful to have a budget per person in mind when trying to find a venue to ensure you don't waste too much time contacting venues out of your price range.
Wedding Venues Sydney
If you want a venue that's perfect for your wedding day then you'll need to be prepared to spend some money. The good news is that this doesn't mean you have to break the bank; it just means planning ahead and getting smart with your spending. Check out our Sydney Wedding Venue Guide to learn all the top tips.
School Formal Venues Sydney
School formals are a rite of passage for many teenagers, and the perfect opportunity to get dressed up in your best suit or dress. But before you can plan out your outfit and start booking tickets, there's one thing that needs to be taken care of: finding a venue. Check out our school formal recommendations here.
Popular Suburbs for Sydney Function Spaces
Event Venues Sydney CBD
Sydney CBD is a diverse and vibrant part of Sydney. The city's business district is well known it its distinctive architecture and historic buildings that line both sides of George Street. In addition, there are many parks including Hyde Park, The Domain and Royal Botanical Gardens that offer green spaces for outdoor events and weddings. One highlight is Circular Quay which features spectacular panoramic views of Sydney Harbour Bridge and Sydney Opera House. Check out the Royal Exchange of Sydney for a stunning heritage-listed building that's perfect for gala dinners, weddings and conferences. Royal Exchange of Sydney is located on Bridge Street in the heart of Sydney's CBD.
If you're looking for function venues, Sydney's CBD has hundreds to choose from in all shapes, sizes and budgets so be sure to check out our Sydney City Function Venues Guide.
Darling Harbour Function Venues
Darling Harbour features some of the best venues in Sydney such as Dockside, L'Aqua, Hard Rock Cafe Sydney, and King Street Wharf Sporting Globe so if you want be sure to check out our Darling Harbour Venue Hire Guide.
Surry Hills Function Rooms
Surry Hills is one of the trendiest suburbs in Sydney and features many trendy cafes, restaurants and bars along Crown Street, Bourke Street, and around Central Station. With its proximity to the city and major transport hubs, it's a great location for all types of events. Check out our Surry Hills Venue Hire Guide to learn more.
Potts Point Sydney Function Venues
Potts Point has many cafes, restaurants and pubs such as the New Hampton Hotel that line Macleay Street and other nearby streets such as Victoria Street, Hickson Road and Bayswater Road. To find out more, check out our Potts Point Venue Hire Guide.
Darlinghurst Function Venues
Darlinghurst is a suburb in the Eastern Suburbs of Sydney, New South Wales, Australia. It is located 2 kilometres east of the Sydney central business district and bounded by Elizabeth Street to the north-east, Oxford Street to the south-east and Cleveland Street to the west. It features numerous funky bars and restaurants such as Big Poppa's that are perfect for events. To learn more, check out our Darlinghurst Venue Hire Guide.
Call our support team on
1300 647 488 during business hours AEST.
Discover Australia's Top Venues and Function Rooms
© Copyright VenueNow 2023 | SPARE GROUP PTY LTD | ABN 22 607 830 302