Discover the top Adelaide venues. Find, compare and book the best bars, restaurants, hotels, meeting rooms and much more at the best price with VenueNow, Australia's venue hire experts.
Top Adelaide Venues for Hire
Top Suburbs for Events in Adelaide
VenueNow is trusted by 5,000+ corporates & 150,000+ customers to find the right venue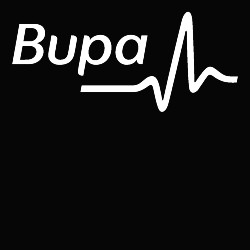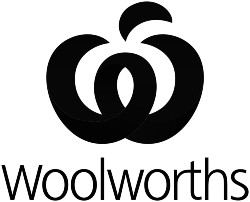 Popular Event Types in Adelaide
Venue Hire Adelaide Guide
Are you looking for a place to host an event in Adelaide? We've prepared a Venue Hire Guide for Adelaide to help you out! Find out more about where you can find the greatest function venues in Adelaide as well as what kinds of events are popular throughout the city.
VenueNow is here to help you find and book the perfect and unique venue space for your events and meetings so don't hesitate to get in contact with our expert team. We're here to give you a helping hand in finding the best venue that suits your needs - whether it's for a wedding, birthday, business meeting or any other kind of celebration!
What are some of the popular types of event venues Adelaide has on offer?
If you want to throw a party that your guests will never forget, then you'll need to look no further than the function venues Adelaide has on offer. Whatever the occasion - a birthday party, a wedding reception or a cocktail night with friends - we have function spaces for everyone!
Hotel Function Rooms Adelaide
Many of the most popular event venues in Adelaide are hotel function rooms. Hotels offer a wide range of event and meeting room styles and they include boardrooms, conference centres, banquet halls, or even atrium spaces! One of the main benefits of hosting an event at a hotel is that they are able to offer you excellent catering options. If you need more help searching for a private function room in hotels in Adelaide - don't hesitate to get in touch with our expert team.
Restaurant Venues Adelaide
Adelaide is home to some of the best restaurants in Australia. With a range of different cuisines and styles, you are sure to find something for all tastes! Some restaurants also have private dining function rooms that can be transformed into a private sanctuary for your special event.
Bar Venue Hire Adelaide
If you're looking for an event venue space where drinks are always on the menu - then you'll need to look no further than bar venues Adelaide has on offer. From pubs, private cocktail bar spaces, and private bar venues, to wine bars, our selection of bars will have a bar tab that satisfies all tastes.
Wineries Adelaide
Adelaide is also well-known for its beautiful wineries - which makes them the perfect venue option for wine lovers! Some of our favourite winery venues include The Lane Vineyard, d'Arenberg Cube and Adelaide Hills Wine Centre. There are also numerous historic country houses that are available for private functions in the Adelaide Hills Wine Region.
Outdoor Event Spaces Adelaide
Adelaide's weather is one of its biggest draws. However, many people don't realise that this is also why they can enjoy an outdoor function or occasions almost year-round! Outdoor venues like the Adelaide Oval, Lakeside and Botanic Gardens - all offer a wide range of space options and locations. The perfect way to make any event like weddings, birthdays and other special events as memorable as possible.
Meeting Venues Adelaide
There are many different types of meeting venues in Adelaide that can accommodate groups of all sizes. If you're searching for a small boardroom-style venue for an important business meeting or a large conference centre for your next corporate event - we have you covered!
Rooftop Function Venues Adelaide
If you're looking for a space where guests can enjoy the fresh air and natural light, then you'll need to look no further than rooftop function venues Adelaide has on offer. One of the most popular types of event venues in Adelaide is rooftop spaces, which are often found in hotels, apartment buildings or office buildings. This kind of venue gives guests the opportunity to enjoy panoramic views of the city. With excellent catering options and stunning surroundings, why not make your next event one to remember by hosting it at a rooftop function venue in Adelaide?
What are some of the popular event types in Adelaide?
Whether it's a large or small event, a cheap or high-end venue, Adelaide has something for everyone. Whether you need a venue in North Adelaide, Adelaide CBD, or Adelaide Hills, the Adelaide City venue options are endless! The following is a list of some of the private events you may hold in one of Adelaide's stunning function venue options.
Corporate Events Adelaide
Corporate events in Adelaide are a potential for a company to increase their visibility, show off new products and services, connect with influential people in a community, and a lot more. There is no reason why you shouldn't take advantage of this opportunity, and hold events such as awards night, product launches, meetings, and conferences. You can accomplish all of your goals by hosting an event in one of our many corporate event spaces in Adelaide!
The following are the corporate function rooms Adelaide has on offer: Christmas parties, product launches, conferences, EOFY parties, exhibitions, workshops, training sessions, meetings, corporate offsites and more!
Cocktail Parties Adelaide
Cocktail parties in Adelaide are a popular private event to host, and can be for any occasion! Cocktail parties offer the opportunity to cut loose with friends, family and colleagues alike whilst having a good time. Our corporate events spaces can provide you with cocktail bars, open bars, food stations and more - so you only need to worry about organising the event itself!
Wedding Ceremonies Adelaide
Our expertise in wedding ceremonies in Adelaide is unsurpassed. No matter what type of ceremony you are looking for, we can cater to all your demands! Wedding venues in Adelaide are unequalled with our range of services and locations. Our team of experts will be able to answer any questions about the venue hire process and help find the most suitable location for your wedding ceremony. Check out these 11 Small Wedding Venues in Adelaide.
Engagement Parties Adelaide
An engagement is a very special moment that should be celebrated with family and friends. Whether you are looking for an intimate gathering or a grand celebration, our engagement party venues in Adelaide will not disappoint! We have a wide range of spaces on offer that can accommodate groups of all sizes.
Birthday Party Adelaide
If you're looking for birthday party venues Adelaide has to offer, then you'll be spoilt for choice! Birthday parties are popular private events that people like to hold in both their hometown and vacation destinations. And now it's time to make this special occasion one that your friends and family won't forget anytime soon by having an event at one of Adelaide's function space options.
There are so many unique party venues in Adelaide for all ages, with cool bars and restaurants for the foodies and iconic Adelaide venues to celebrate milestones like your 18th, 21st, 30th, 40th or 50th birthday party.
Search through the wide range of function rooms Adelaide has on offer!
Whether you are looking for a small training space, a large conference room or a wedding venue, Adelaide has the right room for you. With a wide range of unique venues across the city, we are sure to have the perfect venue for your next event!
Find the right venue for your next function with VenueNow today!
Call our support team on
1300 647 488 during business hours AEST.
Discover Australia's Top Venues and Function Rooms
© Copyright VenueNow 2023 | SPARE GROUP PTY LTD | ABN 22 607 830 302