Discover the top Melbourne venues. Find, compare and book the best bars, restaurants, hotels, meeting rooms and much more at the best price with VenueNow, Australia's venue hire experts.
Trusted by 5,000+ corporates to find the right venue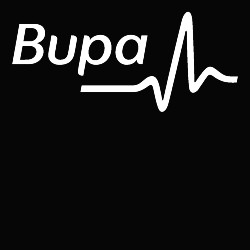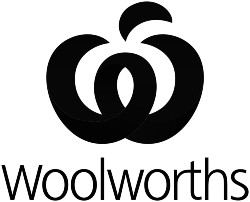 Let us do the heavy lifting
Booking an event is hard but it doesn't need to be.
VenueNow's team of event booking experts make your event booking experience a breeze. We help you find the perfect venue, collect quotes, negotiate the best price and lock in a venue, all for free.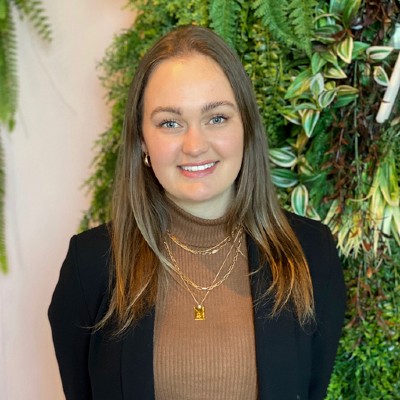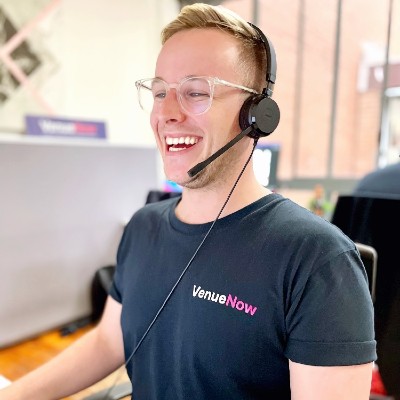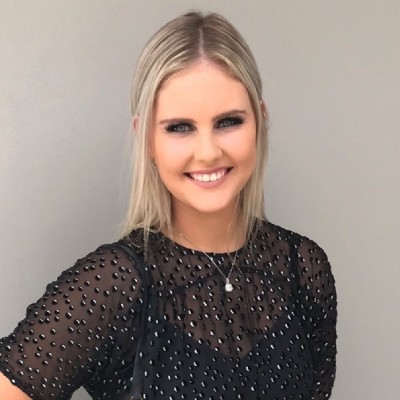 Save up to 35% by booking with us
We have long-standing partnerships with 4,000+ venues across Australia which means that we have the knowledge, expertise and relationships to negotiate the best price on your behalf. We keep you anonymous throughout the whole booking process to ensure you receive an unbiased quote that meets all your needs.
Featured Melbourne venues
Top suburbs for events in Melbourne
Popular event types in Melbourne
Venue Hire Melbourne Guide
Looking for venues in Melbourne? We've got you covered with our Melbourne Venue Hire Guide! Find out more about where you can find the best function rooms Melbourne has to offer and what types of events are popular throughout the city.
VenueNow is here to help you find and book the perfect venue space for your events and meetings so don't hesitate to get in contact with our expert team.
What are some popular venue types in Melbourne?
Whether you're after a large or small venue, cheap or high-end, Melbourne has something for everyone. Below is a list of the most popular and unique Melbourne venues for hire.
Hotel function venues Melbourne
Melbourne Hotels are ideal for corporate gatherings since they offer excellent facilities such as catering services, conference rooms, and ballrooms with capacities ranging from 10 to 2000 persons. Hotels often allow you to hire multiple rooms and provide versatile event spaces which is great for corporate events that include breakout areas for different groups.
Bar Function Venues Melbourne
Cocktail bars and rooftop bars are the perfect settings for a night out with friends. They offer a great atmosphere, delicious drinks, and unbeatable views. If you're looking for an unforgettable experience then Melbourne's cocktail bar scene is the place to be.
If you're hosting an event in Melbourne, it can be hard to find a venue that offers all this as well as catering packages and space for your guests to enjoy themselves. That's where we come in! Speak to the VenueNow team to find your perfect venue for free!
Private Dining Rooms Melbourne
If you've been looking for a more intimate and relaxed dining experience, then consider private venue hire Melbourne. There are lots of venues including restaurants, hotels and unique event spaces that can be hired out for your private dining function to make it as memorable as possible.
Some of these venues also offer catering packages so that the food is served on-site and ready when you arrive, meaning no need to worry about organising those little details either!
Outdoor Venue Hire Melbourne
If you're looking for outdoor spaces that are perfect for a wedding or event, then look no further than Melbourne. There are plenty of options to choose from and each one has its own charm. Lots of venues throughout the city and surrounding suburbs offer lush greenery and sprawling lawns perfect for outdoor events (when the Melbourne weather permits). Melbourne Botanical Gardens are one of our favourites!
What are some popular event types in Melbourne?
As Australia's dining and entertainment capital, Melbourne offers a wide range of function venues and event space for every occasion.
Corporate Event Venues Melbourne
The scope of corporate functions and events is enormous, with many purposes and goals. and may include different event types such as corporate Christmas parties, product launches, conferences, EOFY parties, exhibitions, workshops, training sessions, meetings, corporate offsites and more!
For business customers, an environment must fulfil a number of criteria, including the ability to provide cocktail or seated events in a private room or the whole venue. They must employ knowledgeable employees that give exceptional experiences to their customers and provide a variety of in-home or external catering choices to fit various dietary restrictions.
Other common requirements include a modern venue with modern facilities such as audio-visual equipment such as TVs, projectors, PA systems and conferencing facilities and is easily accessible via various forms of transport.
VenueNow's team specialise in corporate events, having helped over 5,000 companies around Australia find and book the perfect venue so don't hesitate to get in contact. Want to learn more? Check out our Melbourne Corporate Function Venue Guide.
Christmas Party Venues Melbourne
Christmas parties are a great way to get your staff together for an enjoyable event that also helps foster company spirit. But there are so many venues in Melbourne, how do you choose? Check out our Melbourne Christmas Party Venue Guide to learn more.
Cocktail Party Venues Melbourne
Cocktail style events are where guests are standing rather than seated. Cocktail events, such as cocktail parties, birthdays, and networking gatherings, are ideal for more laid-back occasions since they allow guests to mingle and get to know one another better than seated events.
If you're looking for the best party venues, Melbourne is the way to go! Cocktail-style events are commonplace, and as the name implies, cocktail events frequently include drinks and canapes. Check out our Melbourne Cocktail Party Venue Guide to learn more.
Birthday Party Venues Melbourne
There are so many unique party venues in Melbourne for all ages including venues with activities kids' birthday parties (and the young at heart), cool bars and restaurants for the foodies and iconic Melbourne venues to celebrate milestones like your 18th, 21st, 30th, 40th or 50th birthday party.
When you're looking for venues to hire in Melbourne for birthday parties, be sure to ask about the minimum spend for each venue, what is included in that minimum spend and what the costs for additional services or offerings are.
If you have a tight budget for your next function, it's always useful to have a budget per person in mind when trying to find a venue to ensure you don't waste too much time contacting venues out of your price range.
Engagement Party Venues Melbourne
Engagement parties are such a special event so you'll want to find a unique venue to celebrate! Luckily Melbourne is full of engagement party venues for every style, size and budget. Check out our Melbourne Engagement Party Venue Guide to learn more.
Wedding Venues Melbourne
If you want to find the perfect space for wedding receptions and wedding ceremonies you'll need to be prepared to do some research and spend some good money. By planning well ahead of time and being smart about where you spend your money, you'll be able to have the wedding reception of your dreams! Check out our Melbourne Wedding Venue Guide to learn all the top tips.
Meeting Rooms Melbourne
As one of Australia's business centres, Melbourne has hundreds of training, workshops and meeting spaces to suit your needs, including coworking spaces, serviced offices, hotels, and private offices. Be sure what catering options are available at the venue including in-house catering, external catering or self-catering. You can quickly browse and book meeting and training rooms using VenueNow, so have a look around!
Popular locations for Melbourne Events
Function Venue Melbourne CBD
Home to a number of historic venue locations and landmarks such as Federation Square, Eureka Tower and other renowned sights, the heart of Melbourne's CBD is filled with chic high-rise venues and sprawling laneways dotted with world-class food spots and trendy cafes, bars and galleries.
Function Rooms Southbank
If you're looking for a nightlife experience in Melbourne, Southbank is the place to be. With spectacular views of the Melbourne city skyline, the area has become one of Australia's most popular destinations for dining and entertainment. There are tons of restaurants offering cuisine from all over the world, bars and function venues perfect your special events.
Event Space Brunswick
Brunswick is the perfect destination for families, couples and friends alike! Brunswick East has a wide selection of entertainment options, such as bars, pubs, and restaurants, that could make your event more fun!
Function Venues South Yarra
South Yarra is home to some of Melbourne's best bars, restaurants, cafes and galleries as well as lots of amazing venue locations. With plenty of venues across Chapel Street and Toorak Road, South Yarra is Melbourne's ultimate function destination.
Port Melbourne
Port Melbourne occupies the western shoreline of Port Phillip Bay and is the perfect backdrop for events and weddings. In recent decades it has become a centre for entertainment with an increasing number of residents living just a stone's throw to the city centre with easy access by car or public transport.
Fitzroy
If you're looking for cool function venues Melbourne has to offer, Fitzroy is the place to be. Known as Melbourne's "Bohemian Quarter," the inner-city suburb of Fitzroy is home to buzzy nightclubs, popular eateries, modern function rooms, artist-run spaces and heaps of unexpected venue hire options for any function or special event.
St. Kilda
St. Kilda is located south of the CBD and has some of Melbourne's most visited attractions, as well as hosting many major events and festivals. This will give your visitors a lot to see and do before and after your event!
Richmond
With its trendy café culture and open areas in Melbourne's Inner East, Richmond provides a blend of Victorian beauty and modern city life.
Call our support team on
1300 647 488 during business hours AEST or chat online.
Discover Australia's Top Venues and Function Rooms
© Copyright VenueNow 2022 | SPARE GROUP PTY LTD | ABN 22 607 830 302