Top Workshop Venues Melbourne for Hire
Find, compare and book the best workshop venues Melbourne has to offer with VenueNow, Australia's #1 venue hire experts. Discover the top coworking spaces, hotels, serviced offices, conference rooms and more to book online in just a few clicks.
Best Melbourne Workshop Venues for Hire
VenueNow is trusted by 5,000+ corporates & 150,000+ customers to find the right venue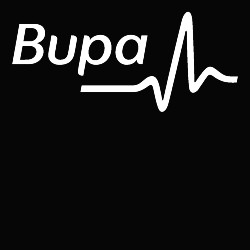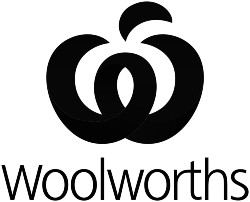 How much does a Melbourne Workshop cost?
Calculate the price of your Melbourne Workshop in under 10 minutes.
VenueNow is Australia's largest marketplace to discover and book the perfect venue for your meeting or event. It's the best and easiest way to search, compare and book venues for events ranging from birthdays to corporate meetings and everything in between.
Melbourne Workshop Venue Hire Guide
Melbourne, one of the biggest business hubs in Australia, is a great place for workshops and other corporate events. Apart from being very easy to get around by public transport, Melbourne has many venues and event spaces that are perfect for workshop hosting.
Where will I find the best workshop venue in Melbourne?
Looking for the perfect workshop venue? Melbourne has a good mix of workshop venues and event spaces that you can choose from. These are some of the most popular areas for workshops in Melbourne:
Melbourne CBD
Start your search for the right venue hire for your corporate event in Melbourne's city centre (Melbourne VIC 3000). The central business district has many of the best conference facilities and office spaces in Australia. You'll find all kinds of venues in Melbourne CBD, from traditional to contemporary and everything in between. There are heaps of corporate event space options in Melbourne's CBD, as well as hotels, restaurants and other function spaces.
Brunswick
Melbourne's inner-city suburb of Brunswick is known for its laid-back atmosphere and amazing architecture. These are some of the reasons why companies like to conduct their businesses in Brunswick and why you can find lots of function rooms, workshop venues and event spaces here.
Brunswick East
While Brunswick is popular with the young crowd, Brunswick East is more of an all-ages affair. The suburb has plenty of workshop venues and function rooms, with a skilled trades hub in the area providing lots of options for businesses wanting to organise events.
The northern part of Brunswick East makes up some of Melbourne's most desirable real estate for young professionals. As such, many event spaces here are situated near cafes or pubs, and most local eateries are open until late.
Carlton
Carlton is home to many Victorian terrace houses with narrow frontages and alleys that you can easily rent out for workshops. There are also trendy bars and restaurants around the area. This makes it a popular choice for small businesses hosting events in Melbourne's CBD.
Collingwood
Collingwood is a suburb known for its alternative lifestyle. As one of the hippest neighbourhoods in Melbourne, Collingwood is home to lots of restaurants, high-street stores and cafes that are always packed with young professionals from the city.
Many of the businesses, cafes, art galleries and shops in the area are housed in what used to be warehouses and cottages for blue-collar workers. Collington is where you'll find some of the most interesting and creative workshop venues in Melbourne.
Fitzroy
The suburb of Fitzroy is located in Melbourne's inner north. It's renowned for its bohemian vibe and self-proclaimed status as the capital of art and culture in Australia. You can find an event space here that will suit your needs for your workshop.
This vibrant suburb also has a lot of local independent businesses. It's here where you can find some of Melbourne's best cafes, restaurants and unique bars. The suburb of Brunswick East is just a short tram ride from Fitzroy, and like Brunswick, it's also known as one of Melbourne's most eclectic corners thanks to the many small design studios that operate here. There are also plenty of business startups based in Fitzroy and the surrounding areas that rent workshop venues to host events.
Docklands
Docklands is a modern and trendy area of Melbourne that's situated on the city's waterfront. The area is home to many high-rise buildings and office towers, as well as the Melbourne Star Observation Wheel.
Collins Street is the main thoroughfare in the area, and you'll find plenty of restaurants and cafes along this street. There are also some great shopping centres in Docklands, including the Harbour Town Shopping Centre and Westfield Shopping Centre. Docklands is a popular choice for businesses wanting to host events near Melbourne's CBD.
Thornbury
If you're looking for a workshop venue in Melbourne, Thornbury should be on your list of places to consider. The suburb is home to some of Melbourne's finest restaurants and cafes. They're the perfect places for anyone looking for a workshop venue to hold a business meeting over lunch or dinner.
Many function spaces, such as pubs or wineries, provide excellent lunches and dinners. Thornbury also has some of the best botanical gardens, excellent parks and green spaces in the city that large businesses can use to host events.
Prahran
Prahran is another one of the hip neighbourhoods in Melbourne. Like the others, this is a good place to search for the perfect workshop venue. The suburb is packed with cafes, restaurants, bars and boutiques where your guests can spend some downtime. Prahran is just a stone's throw from the Melbourne CBD, making it a popular choice for businesses wanting to host events in the city.
Richmond
Another bustling inner-city suburb is Richmond, which has lots of workshop venues available for use. The city's northern area consists of large apartment buildings and low-rise houses that corporate businesses, small companies and entrepreneurs can rent out quickly, efficiently and economically. You'll also find a lot of pubs and restaurants in Richmond.
Richmond is just a short tram ride away from the heart of the city, where all your guests can go shopping or sightseeing after an event. The area also has excellent function space hires, parks and workshop spaces. There are many different types of businesses in Richmond that organise events there, including catering companies, architects, engineering firms and more.
Southbank
Southbank sits right on the banks of Melbourne's Yarra River. It's one of the most popular locations for events in Australia, which means that finding a workshop venue here should be easy. Southbank hosts many large cultural events such as festivals and exhibitions throughout the year, which your workshop attendees may want to explore after your event.
South Yarra
South Yarra is another popular area for seminars and workshops because of the many restaurants, bars and boutique hotels it has. The city's most affluent neighbourhoods are located here, so finding a good workshop venue in this part of Melbourne will be easy.
Windsor
Located just a short drive from the city centre, Windsor is a great spot for workshops and other company functions. The suburb offers a wide range of affordable spaces suitable for meetings, team-building events and workshops. You'll also find different cafes, restaurants, bars and other commercial establishments where you can enjoy meals or simply unwind during breaks or after the workshop.
What types of workshop venues are the most popular in Melbourne?
You'll find a lot of different types of workshop venues in Melbourne. Deciding which one is best suited for your workshop will depend on what you want out of your event. Here are some workshop venue types you can choose from:
Hotel conference rooms
Hotels often have a meeting room for hire that guests and members of the public can use. Hotel conference rooms typically offer air-conditioning, projectors, microphones, video conferencing tools and other high-end equipment too. They might also have catering options available if you need them. Conference rooms are great if your workshop is for a large audience and you want to have all your resources on one site.
Convention centres
Convention centres, also called exhibition halls, are ideal for mid-sized to large workshops. They're purpose-built for events such as this and often have services like catering, event management and signage available. They can also have the latest equipment that's suitable for workshops such as projectors, whiteboards and screens. These convention centres usually have the services of sound and light technicians included in their packages.
Convention centres usually have hotels, restaurants, cafes and bars within their proximity. Your guests will appreciate the convenience of being able to walk between the event space and their accommodation or dining options.
Restaurants
Restaurants are great for small business gatherings such as meetings, networking events and intimate workshops. This type of event space is great if you want your guests to enjoy a meal during the event and have access to a bar afterwards. Like hotel conference rooms, restaurants are usually only suitable for small to mid-sized workshops.
Function rooms
A function room is a great option if you're looking for a workshop venue in a smaller event space. You can find a function room in most hotels. Some bars and event spaces such as art galleries also offer these for hire. They typically have the same equipment as hotel conference rooms and restaurants but they aren't as big. Function room package usually come with the catering services available at their host hotel or restaurant.
Office spaces
Renting an office space is another popular option for those who want to host a workshop in Melbourne. Office spaces come with many of the same benefits as convention centres and function rooms. However, unlike the other types of workshop venues, you can choose to host your event in any part of the office space that you want.
Coworking Spaces
Coworking spaces are a newer type of venue that's perfect for small to medium workshops. They offer a more flexible and relaxed environment than most other types of workshop venues. Coworking spaces usually have all the necessary equipment for your workshops such as projectors, whiteboards and screens. They also often have catering options available.
Discover more amazing workshop venues in Melbourne
In need of a workshop venue in Melbourne, that's sure to leave a positive impression on your guests? Say no more. We've got your back. Visit VenueNow and discover more top-rated workshop venues in Melbourne and across Australia.
Frequently Asked Questions
How much do Melbourne workshop venues cost?
Based on VenueNow's historic data, on average, Melbourne workshop venues cost between 85 per hour and 120 per hour. For example, a 8 person workshop would cost approximately 680-960. Costs may differ based on your food and beverage requirements, AV requirements, event date and time and the type of venue you decide to book.
What are the top Melbourne workshop venues?
Here are some of our favourite Melbourne workshop venues: 1. The Cluster 2. Sector Serviced Offices Collins St 3. Clarence Professional Offices Melbourne 4. 11th Space 5. Batmans Hill on Collins 6. United Co Fitzroy 7. Hub Collins St 8. Ibis Hotel Melbourne 9. Zagame's House Carlton 10. Jasper Hotel
How do I find and book Melbourne workshop venues?
Finding and booking a Melbourne workshop venue is easy with VenueNow, simply follow these steps: 1. Enter Melbourne as your location and workshop as your event type into VenueNow's search engine. 2. Narrow down your search results by entering more filters such as number of people, event date, room layout and budget. 3. Send enquiries to venues to request pricing and availability (we recommend sending 3-5 enquiries to different venues to ensure you get the best price). 4. Review your quotes and connect directly with your favourite venues to book a site visit and finalise your booking. 5. Host your event!
How far in advance should I book a Melbourne workshop venue?
On average, VenueNow customers book a Melbourne venue 90 days in advance of the event. For larger events and event dates in December we recommend allowing additional time as there may be limited availability.
Can VenueNow help me find a Melbourne workshop venue?
We sure can! VenueNow's team of Venue Booking Experts can help you find the perfect venue, collect quotes from multiple venues on your behalf, negotiate the best price with venues and book venues, all for free. Simply send us your event brief and our team will be in contact with venue recommendations within 24-48 hours.
Workshop venues in other cities
Call our support team on
1300 647 488 during business hours AEST.
Discover Australia's Top Venues and Function Rooms
Top Suburbs for Events in Melbourne
© Copyright VenueNow 2023 | SPARE GROUP PTY LTD | ABN 22 607 830 302