Top 21st Birthday Venues Brisbane for Hire
Find, compare and book the best 21st birthday venues Brisbane has to offer with VenueNow, Australia's #1 venue hire experts. Discover the top bars, restaurants, function venues, private event spaces and more in just a few clicks.
Best Brisbane 21st Birthday Party Venues for Hire
VenueNow is trusted by 5,000+ corporates & 150,000+ customers to find the right venue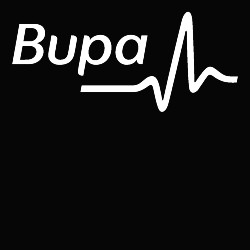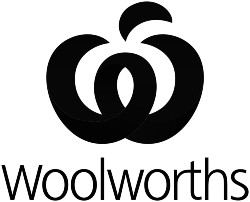 How much does a Brisbane 21st Birthday Party cost?
Calculate the price of your Brisbane 21st Birthday Party in under 10 minutes.
VenueNow is Australia's largest marketplace to discover and book the perfect venue for your meeting or event. It's the best and easiest way to search, compare and book venues for events ranging from birthdays to corporate meetings and everything in between.
Brisbane 21st Birthday Party Venue Hire Guide
Turning 21 soon? It may be more of an American tradition, but 21st birthday parties are also quite popular on this side of the globe. At 21, you and your friends take every opportunity to celebrate, whether through an all-nighter at your neighbourhood pub or over an intimate dinner at your favourite restaurant.
When looking for a 21st birthday party venue in Brisbane, you want to make sure it strikes that balance between a raging party zone and family-friendly (after all, you may have younger siblings and friends on the guestlist). Whether you're looking to celebrate in Fortitude Valley or out on the Sunshine Coast, Brisbane has a bunch of vibrant 21st birthday venues just waiting to be discovered.
How to plan a 21st birthday party in Brisbane
Birthdays spent with our nearest and dearest are often those we remember the best. To celebrate your 21st birthday, why not treat your guests to an experience they won't soon forget? Whether you're taking your mates on a booze cruise, throwing a rooftop birthday soiree, or booking a brewery tour, follow these tips to make sure this milestone birthday celebration goes off without a hitch.
Start with a budget
Before anything else, determine how much you can spend. Your birthday budget will dictate everything — from the venue to the entertainment and after-party festivities. Remember that you don't have to go into debt to throw a memorable party. Just be strategic about what you spend on. For instance, if you want to invite a lot of people, you can cut down on other expenses, such as the decorations or the party favours, so you can expand the guest list.
Create a guest list
Once you've decided on a budget, you can start putting the guest list together. Who you invite to the party will determine the venue, food, decorations, and more. At 20, you'll likely have guests of all ages, so make sure your party has food, drinks, and activities that everyone — from your 50-year-old dad to your teenaged cousin — will enjoy. Keep this in mind when searching for 21st birthday venues in Brisbane.
Send out your invites early
Whether you're mailing an actual card or inviting people through private message, don't forget to send out your birthday party invites at least a month in advance. Your guests will have hectic school or office schedules, and it can be difficult to squeeze in a social gathering on short notice.
What is a good theme for a 21st birthday? (21st birthday party ideas)
Who says themed birthday parties are only for children? These 21st birthday party themes are easy and perfect for those who just want to have some lighthearted fun with their best group of friends.
Beers, Cheers, and 21 Years
Throwing a 21st birthday bash for a friend who's into discovering great new brews? Throw a beer-themed party! Book his favourite pub and hire a brewmaster for a night of beer tasting and some good pub grub.
Adult Tea Party
You're too old now to have pretend tea parties with your stuffed animals. Fortunately, you can host an actual tea party with delicate china, pretty pastries, and all the accoutrements. Book a private room or head to a hotel for 21st birthday high tea with your gal pals.
Sports
Even if it's not your favourite sport's season, celebrate your favourite team nonetheless. Ask guests to wear their favourite jerseys, decorate the party venue with sports paraphernalia and your top team's colours, and maybe even play a bit of whatever sport you're celebrating. This theme is super quick to put together and can be recreated in most 21st birthday party venues in Brisbane.
Hollywood Glamour Night
Imagine a birthday party venue with the most glamorous touches – faux fur rugs, gold-framed mirrors and candelabras. Suddenly, everyone is wearing their best evening wear while servers circle with hors d'oeuvres on silver platters. Gold or glittery balloons will also work wonders to make your 21st birthday party one to remember. This theme is great if you're celebrating at a private dining room, private bar or a function venue that can be easily customised.
Superheroes
This 21st birthday party venue idea is sure to be a hit for any comic-loving adult. Turn your 21st into an event where everyone dresses as their favourite superhero, and the function venue is all decked out in superhero paraphernalia – from posters of Iron Man to Captain America's shield! This is an easy but fun party idea that you can pull off in practically any type of venue. It's particularly well-suited to function rooms and blank canvas event spaces.
Wine & Cheese
For your 21st, make it classy by hosting an evening of wine drinking and cheese platter tasting! This is perfect if you're looking to have a low-key gathering with some close friends or family members at home or in a smaller event venue like a private dining area at your favourite bar. There are heaps of venues in Brisbane that will suit this 21st birthday theme.
How to make a 21st birthday party a success
Before you get your party hat on, consider these tips for planning a truly wonderful 21st birthday party for you or your loved one.
Don't spoil the surprise
Throwing a surprise 21st birthday party? Avoid spoilers by making sure the entire guest list knows well in advance that you're hosting a surprise party. Explain the details to each guest and make sure they arrive early. To limit the risk of a spoiled surprise, have a conspirator make plans for the day with the birthday boy or girl whilst you set up at the party venue.
Account for guests who don't (or can't) drink
Not everyone at a 21st birthday party will be old enough to enjoy an alcoholic beverage. Make sure there are plenty of mocktails and other non-alcoholic beverages to choose from on the bar list. For those who will be indulging and may need help getting home, plan for an Uber or a designated driver.
Consider hosting your party on a weekend
At 21, many of your guests are in school. Some are working and some have families. Those who keep traditional work schedules may find it difficult to make time for a weekday party, so think about having your birthday party on a weekend or a weekday night. 21st birthday party venues typically charge a higher rate on weekends. To reduce costs, consider hosting cocktail events and serving appetisers instead of having a sit-down feast.
Stay within budget
When looking for Brisbane function rooms, remember that event venues often charge a higher rate on weekends, around holidays and during peak seasons. You can save money on venue hire by booking an "off-peak" date or hosting your birthday party on a weekday instead of the weekend. And before you look for 21st birthday venues, make sure you have a good idea of your guest size so you don't waste time and money on function rooms that are larger than you need or if you actually need to book out the entire venue.
Unique event types for a 21st birthday party
From Fortitude Valley to South Bank, this gorgeous city is brimming with fantastic function venues and other party venues. Here are some of our favourite 21st birthday party venues in Brisbane:
Movie Night
Celebrate your 21st birthday party with a laidback film night with your best mates. The 50-person cinema at the XX Brewery & Alehouse provides popcorn and offers customisable food packages and beer tastings for your group. What more could you ask for?
Tequilas and Tacos
Head to the 400 Rabbits cantina in Fortitude Valley for a sublime list of tequilas and some of the best tacos and margaritas you'll find anywhere in Brisbane. Inspired by ancient Aztec folklore, this local favourite is steeped in history and character. Even better, there's an exclusive main bar, slushy machines, a private entry, and DJ and AV equipment for your 21st birthday bash.
Best suburbs for 21st birthday party venues
Brisbane City is one of the best locations in Brisbane for your 21st birthday party! You can find some of the best function rooms Brisbane has to offer in this beautiful location without ever having to leave the Brisbane city limits. With its central location and variety of venues, you can select from all the options that are available within an hour or less commute from any suburb in Brisbane. Coupled with its gorgeous weather and friendly locals, possible vies of Brisbane River, there's no better place to celebrate your coming-of-age milestone than here!
Fortitude Valley is one of the best locations in Brisbane for your 21st birthday party. There are many venues to choose from, whether it be outdoor event spaces or hotel function spaces, so you don't have to worry about getting stuck with a venue that doesn't suit your needs. Fortitude Valley is also in a central location, meaning you can find it without leaving the city. It has great weather and has friendly locals too!
South Brisbane is one of the best places for your 21st birthday party. There's a huge variety of venues, making it easier to find something that suits both your needs and budget. South Brisbane is also well-connected via public transportation, meaning you can get there from any suburb in just an hour or less. And with its warm weather and friendly locals, it's hard to beat as a location!
Top 6 Function Rooms Brisbane
The Lord Alfred
The Lord Alfred Hotel is one of Brisbane's grandest old pubs from the 1860's. This pub has undergone a makeover to bring out its rich history while also becoming an on-trend destination in Downtown Brisbane, Queensland, Australia.
Les Bubbles - Bath House
Whether you're looking for a pre-dinner drink or an elegant function space, the Bath House bar has something to offer everyone. With 15 empty spa baths and enough booze to fill them 3 times over, it's sure to be one of Brisbane's most unique bars!
The Prince Consort
If you want to get a glimpse of Brisbane's rich heritage, then it is best if you visit The Prince Consort. One of the largest open-air oases in the Valley. Brimming with botanicals, it's summer all year round.
Cielo Rooftop Bar
A hidden gem in Fortitude Valley, Cielo Rooftop Bar is a place where Brisbane locals and visitors alike can escape for the day to enjoy fresh herbs from their herb pots, and sun-soaked views of the city skyline or even some classic cocktails from their exclusive bar.
Darling & Co
Darling & Co is a modern Australian take on a German beer hall. Enjoy the signature Barrel Hall experience with a full venue takeover for groups of 200+ at Darling & Co. Let your guests spread out throughout the venue and enjoy the best of what Barrel Hall has to offer
Retro Brisbane
Retro's Cocktail Lounge is the ultimate retro bar experience! Located in a great spot on the popular strip of Brunswick Street Mall, Fortitude Valley. This impressive venue offers an old-school vibe with all the ol' skool hits from 80s to noughties.
You may also consider these 7 other birthday venues in Brisbane for a memorable celebration.
Explore more spectacular Brisbane function venues
Find and book the perfect function venue in Brisbane with VenueNow, Australia's largest venue marketplace for your special occasion, no matter the event type, whether it be a milestone birthday party, corporate events, cocktail parties, an intimate soiree, or even an engagement party! With so many venues to choose from for your private events in Brisbane, you're sure to find the perfect fit for your event.
Frequently Asked Questions
How much do Brisbane 21st birthday venues cost?
Based on VenueNow's historic data, on average, Brisbane 21st birthday venues cost between 50 per person and 75 per person. For example, a 100 person 21st birthday would cost approximately 5000-7500. Costs may differ based on your food and beverage requirements, AV requirements, event date and time and the type of venue you decide to book.
What are the top Brisbane 21st birthday venues?
Here are some of our favourite Brisbane 21st birthday venues: 1. Mary Maes 2. The Prince Consort 3. The Greek Club 4. Ivory Tusk 5. Cielo Rooftop 6. The Grand on Stanley 7. The Space Above 8. Kingsleys Brisbane 9. Motorwagen 10. The Coffee Commune
How do I find and book Brisbane 21st birthday venues?
Finding and booking a Brisbane 21st birthday venue is easy with VenueNow, simply follow these steps: 1. Enter Brisbane as your location and 21st birthday as your event type into VenueNow's search engine. 2. Narrow down your search results by entering more filters such as number of people, event date, room layout and budget. 3. Send enquiries to venues to request pricing and availability (we recommend sending 3-5 enquiries to different venues to ensure you get the best price). 4. Review your quotes and connect directly with your favourite venues to book a site visit and finalise your booking. 5. Host your event!
How far in advance should I book a Brisbane 21st birthday venue?
On average, VenueNow customers book a Brisbane venue 90 days in advance of the event. For larger events and event dates in December we recommend allowing additional time as there may be limited availability.
Can VenueNow help me find a Brisbane 21st birthday venue?
We sure can! VenueNow's team of Venue Booking Experts can help you find the perfect venue, collect quotes from multiple venues on your behalf, negotiate the best price with venues and book venues, all for free. Simply send us your event brief and our team will be in contact with venue recommendations within 24-48 hours.
21st Birthday Party venues in other cities
Call our support team on
1300 647 488 during business hours AEST.
© Copyright VenueNow 2022 | SPARE GROUP PTY LTD | ABN 22 607 830 302