Top 30th Birthday Venues Brisbane for Hire
Find, compare and book the best 30th birthday venues Brisbane has to offer with VenueNow, Australia's #1 venue hire experts. Discover the top bars, restaurants, function venues, private event spaces and more in just a few clicks.
Best Brisbane 30th Birthday Party Venues for Hire
VenueNow is trusted by 5,000+ corporates & 150,000+ customers to find the right venue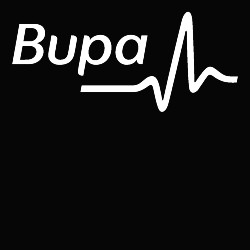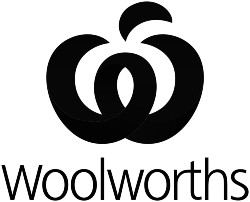 How much does a Brisbane 30th Birthday Party cost?
Calculate the price of your Brisbane 30th Birthday Party in under 10 minutes.
VenueNow is Australia's largest marketplace to discover and book the perfect venue for your meeting or event. It's the best and easiest way to search, compare and book venues for events ranging from birthdays to corporate meetings and everything in between.
Brisbane 30th Birthday Party Venue Hire Guide
Cheers to 30! Turning 30 is a milestone you'll definitely want to celebrate with your friends and family. If you're considering a 30th birthday bash in Brisbane, we're here to help you decide where to hold your 30th birthday party in this vibrant city. Check out our Brisbane 30th Birthday Party Venue Guide for all the tips and tricks!
Where can I find amazing 30th birthday party venues in Brisbane?
Brisbane is an amazing city with a lot of beautiful places to celebrate a special birthday. If you're on the hunt for a birthday party venue that will wow your guests, start your search in these Brisbane suburbs:
Surrounded by the Brisbane River, Brisbane CBD is a hub of activity, filled with some of the most unique restaurants, bars and function rooms Brisbane has to offer. If you're looking for a venue to host a large crowd in Brisbane, look no further than some of the award-winning hotels and versatile function venues in the city centre. There are also some really fun venues on Wickham Street, where you can get a feel for the vibe of this buzzing area.
New Farm has some beautiful parks that are perfect for 30th birthday parties. You could also enjoy a delicious picnic lunch at New Farm Park and watch the kiteboarders on Mooloolaba Esplanade. It's a nice way to spend your special day if you don't want to be in a stuffy venue all day long.
Bracken Ridge
Located in the north of Brisbane, Bracken Ridge is a small suburb with plenty to offer! Like New Farm, you'll also find some beautiful parks that are perfect for birthday parties and picnics.
If you want something more casual for your 30th birthday bash, try Mount Gravatt. Most of the venues around here have a relaxed atmosphere that will really let you enjoy your time with family and friends.
Fortitude Valley is a great place to host a 30th birthday party! This area offers you the chance to have an amazing night out at one of the many restaurants or clubs here. There are amazing eateries that'll suit all occasions, including milestone birthdays, as well as bar or lounge function spaces for cocktail-style parties. There are also plenty of traditional hotels if you're looking for something more formal. For something more casual, there are independent wine bars that offer interesting menus and relaxed dining settings. There's plenty to choose from in this fun neighbourhood!
South Brisbane has a great range of restaurants and bars, especially if you're on the Brisbane River. You'll also find plenty of parks for 30th birthday parties here. If you want something more exclusive, there are some popular restaurants in the area with private dining rooms you can book for your 30th birthday party.
Carindale
Carindale has a lot of affordable dining options as well as great amenities like parks and shopping centres. There are also plenty of areas nearby where you can bar hop or dance the night away at clubs and bars!
Woolloongabba is a great place to host your 30th birthday party! You'll find a lot of pubs and bars in the area, as well as some really good restaurants. If you're looking for something more unique, there are also some quirky cafes and dessert bars around.
What types of 30th birthday party venues are there in Brisbane?
From luxe cocktail bars to bushland settings, Brisbane has 30th birthday party venues to suit every taste. If you're unsure as to which venue to hire for your 30th birthday party, consider these popular venue types in Brisbane:
Banquet halls
Banquet halls are great for formal events. If you're wanting a sit-down, traditional-style event for your 30th birthday party, then a banquet hall is your best bet. What's great about banquet halls is that they often have the best range of facilities and provide more space than other venues. This is also a perfect backdrop for large events such as corporate events, cocktail parties and other special occasion gatherings.
Boutique hotels
Boutique hotels in Brisbane offer a contemporary appeal and unique atmosphere with lots of character and flair. They're great for intimate celebrations such as 30th birthday parties because you don't need to rent out an entire venue. When you hold your party at a boutique hotel in Brisbane, there's no limit to what you can do with your event given their flexible, modern style and ability to customize catering options. Plus, many boutique hotels are found around the city centre, which means guests may not even need to drive!
Garden venues
A garden venue in Brisbane is ideal for a 30th birthday party because it boasts both rustic and elegant features. There are many gardens that have been converted into event spaces in Brisbane, meaning you can host your party virtually anywhere — from the city centre to the outskirts of town. Plus, garden venues often provide good catering options, making them a great choice for your 30th birthday party.
Restaurants
Renting out a restaurant for your 30th birthday party is a classy way to celebrate. The prices of restaurants in Brisbane are generally reasonable, and the fact that many restaurants offer private rooms means you don't need to hire out an entire venue. There are loads of great inner-city restaurants in Brisbane where you can hold your 30th birthday party — this is only amplified by a large number of suburbs with excellent local eateries.
Function Rooms
Function rooms are venues that often come complete with a kitchen, bar and tables. This function venue is perfect for functions where food is required or desired. The best function rooms in Brisbane have the capacity to cater for up to 300 people. What's more, many of them offer catering packages as well as self-catering options so you can choose what suits your needs best!
Private Dining Room
A private dining room is a great way to celebrate an intimate birthday party with close friends and family. You can often find private dining rooms attached to restaurants, so you can still enjoy the same great food without having to hire out an entire venue. Plus, many private dining rooms have their own AV equipment, making it easy to set up a slideshow or play some music for your guests.
Cocktail Bars
Brisbane's rooftop cocktail bars are great for 30th birthday parties because they offer picturesque views as well as top-notch catering menus and some even offer a private bar. Plus, there's no pressure to order expensive cocktails! If you're looking for somewhere really special for your 30th birthday party venue hire, then the cocktail bar is probably your best bet given their unique atmosphere and range of facilities available.
You can also check out these 7 out-of-this-world birthday party venues in Brisbane.
Tips for planning a 30th birthday party on a budget
It's always a good idea to plan a budget for your 30th birthday party as this helps make sure that you don't get too carried away with the costs of organising it. To help you with your party planning, here is your ultimate 30th birthday party planning checklist.
Also, here are some tips on how to go about planning your 30th birthday party on a budget:
Set a realistic budget
When planning your 30th birthday party, it's important to set a budget for yourself because if you spend too much money on your party, then you may not be able to enjoy it as much as you should.
Book early
When booking your 30th birthday party venue, you should always try to book as early as possible to avail of discounted rates and special offers. People who book early will also be eligible for free upgrades and other benefits that may not have been available if they had waited late to book. Do you need live entertainment for your celebration? If possible, try holding your 30th birthday party during off-peak times such as weekdays or mid-morning or early evening when prices tend to not be as high.
Get crafting
If you enjoy doing arts and crafts such as knitting, scrapbooking, decoupage or any other type of creative hobby, then you should consider making your own decorations for your 30th birthday party. This has many benefits including giving you a chance to express yourself and it's also much cheaper than buying readymade decorations from shops. If you have friends who enjoy doing arts and crafts, enlist their help with the venue decor, invitations, table centrepieces and other elements of the party.
Still undecided about what birthday theme to go for? Check out these popular 30th birthday party ideas and venues.
Do some research
When planning a budget for your 30th birthday party, it's important to do some research into the costs involved with organising different aspects of the party. This way, you'll know how much funding each part of your party will need. By doing this, you'll be better able to prioritise and allocate your party funds, which will help you stick to your budget.
Double-check all prices
Lastly, make sure all vendors provide quotes in writing so there are no misunderstandings about costs when organising your 30th birthday party. Remember that just because someone gives you an estimate doesn't mean it's gospel; always confirm final prices before proceeding with your party planning. Be wary of hidden costs and always read the fine print before signing anything.
Explore more Brisbane party venues for your 30th birthday
Venue-hunting taking too much time? Use VenueNow's smart filters to quickly find and book the 30th birthday party venue of your dreams.
Need a venue for a corporate event, engagement party or wedding? VenueNow can help with that too! Check out VenueNow today and find the perfect venue for you!
Frequently Asked Questions
How much do Brisbane 30th birthday venues cost?
Based on VenueNow's historic data, on average, Brisbane 30th birthday venues cost between 50 per person and 75 per person. For example, a 100 person 30th birthday would cost approximately 5000-7500. Costs may differ based on your food and beverage requirements, AV requirements, event date and time and the type of venue you decide to book.
What are the top Brisbane 30th birthday venues?
Here are some of our favourite Brisbane 30th birthday venues: 1. Stone and Wood Brisbane 2. Mary Maes 3. The Prince Consort 4. The Greek Club 5. Ivory Tusk 6. Cielo Rooftop 7. The Grand on Stanley 8. The Space Above 9. Fridays 10. Limes Hotel
How do I find and book Brisbane 30th birthday venues?
Finding and booking a Brisbane 30th birthday venue is easy with VenueNow, simply follow these steps: 1. Enter Brisbane as your location and 30th birthday as your event type into VenueNow's search engine. 2. Narrow down your search results by entering more filters such as number of people, event date, room layout and budget. 3. Send enquiries to venues to request pricing and availability (we recommend sending 3-5 enquiries to different venues to ensure you get the best price). 4. Review your quotes and connect directly with your favourite venues to book a site visit and finalise your booking. 5. Host your event!
How far in advance should I book a Brisbane 30th birthday venue?
On average, VenueNow customers book a Brisbane venue 90 days in advance of the event. For larger events and event dates in December we recommend allowing additional time as there may be limited availability.
Can VenueNow help me find a Brisbane 30th birthday venue?
We sure can! VenueNow's team of Venue Booking Experts can help you find the perfect venue, collect quotes from multiple venues on your behalf, negotiate the best price with venues and book venues, all for free. Simply send us your event brief and our team will be in contact with venue recommendations within 24-48 hours.
30th Birthday Party venues in other cities
Call our support team on
1300 647 488 during business hours AEST.
© Copyright VenueNow 2022 | SPARE GROUP PTY LTD | ABN 22 607 830 302