Top Gala Dinner Venues Brisbane for Hire
Find, compare and book the best gala dinner venues Brisbane has to offer with VenueNow, Australia's #1 venue hire experts. Discover the top venues of all sizes from hotels, to large conference spaces, restaurants, unique bars and much more in just a few clicks.
Best Brisbane Gala Dinner Venues for Hire
VenueNow is trusted by 5,000+ corporates & 150,000+ customers to find the right venue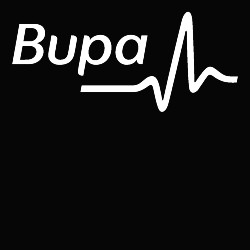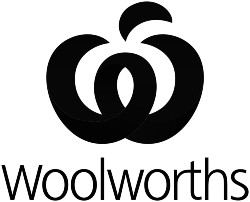 How much does a Brisbane Gala Dinner cost?
Calculate the price of your Brisbane Gala Dinner in under 10 minutes.
VenueNow is Australia's largest marketplace to discover and book the perfect venue for your meeting or event. It's the best and easiest way to search, compare and book venues for events ranging from birthdays to corporate meetings and everything in between.
Brisbane Gala Dinner Venue Hire Guide
Brisbane is a great place to have a gala dinner! The city is teeming with great venues for large-scale events, so whether you're looking to have a black-tie affair at the top of the city or something more casual in the inner suburbs, there's no doubt you'll find it here.
Check out our Brisbane Gala Dinner Venue Guide for all the top tips!
Where should I search for the ideal gala dinner venue hire in Brisbane?
Brisbane city is the ideal place for a celebration! The vibrant Queensland capital has plenty to offer when it comes to function venues. Check out these popular Brisbane neighbourhoods for your next gala dinner venue:
Brisbane CBD
Brisbane's central business district (Brisbane QLD 4000) is the perfect location for a gala dinner. CBD is the very heart of Brisbane so businesses and commercial establishments are concentrated in this area. That means you'll have a large selection of gala dinner venues to choose from.
You can book a ballroom or function room in one of the fancy hotels in the CBD and hire the best catering service to make sure your guests will enjoy the food and drinks. You can also choose to hold your gala dinner in any of the elegant restaurants, outdoor event spaces with amazing gardens, or rooftop venues with stunning city views.
Paddington
Located a few kilometres from Brisbane's CBD, Paddington is another popular choice for gala dinners. There are lots of excellent hotels, restaurants and function venues in this area. You can choose to go to a restaurant and book a private function room or see what the local hotels have in terms of event venues.
Fortitude Valley
Aside from its vibrant party scene, people flock to Fortitude Valley for its abundance of restaurants serving up scrumptious dishes at reasonable prices. There are also budget-friendly venues to choose from if you're planning a simple and more intimate gala dinner. If you want your event to be a casual one, you can host it at one of the many pubs in the suburb, particularly the rooftop cocktail lounges that give you a wonderful view of the city.
New Farm
If you're looking for an exclusive location to host your gala dinner, why not check out the many impressive venues in New Farm? You'll find plenty of hotels, restaurants, bars, cafes and other potential gala dinner venues in this area.
The riverside suburb is close to the city centre, which can be accessed via the Brisbane Riverwalk. Your guests will find this stretch a nice place for unwinding after a night of fun at your gala dinner.
Spring Hill
Spring Hill is known for Roma Street Parkland, the urban subtropical garden that's one of Brisbane's iconic landmarks. It has a wide range of venues and event spaces that are suitable for private gatherings such as a gala dinner. The amazing garden featuring hundreds of different varieties of trees and plants will serve as the perfect backdrop to your gala dinner.
South Brisbane
You might also want to consider South Brisbane as a place where you can hold your gala dinner celebration. It has many landmarks and places of interest that your guests will have fun visiting before or after your event.
The parks and gardens scattered around South Brisbane are good venues for cocktail parties or outdoor barbies. If you need a more formal gala dinner venue, there are also plenty of posh hotels and function venues in this area.
West End
The West End has lots of wonderful gala dinner venues if you want your celebration to have a more relaxed vibe. This laidback region has many interesting hotels and restaurants where you can book a function room for a gala event.
Impressive event venues for a gala in Brisbane
When looking for impressive function spaces for your next event, consider these top gala venues in Brisbane.
Royal International Convention Centre (Royal ICC)
The Royal International Convention Centre (600 Gregory Terrace, Bowen Hills QLD 4006) is one of the most popular function venues in Brisbane. It regularly hosts large-scale events such as trade shows, product launches and gala dinners.
Brisbane City Hall
If you want to hold your gala dinner in a historic building, Brisbane City Hall (64 Adelaide Street, Brisbane City QLD 4000) is the perfect venue. This iconic building was constructed in the early 1900s and has been used for numerous events throughout the years. The building is a symbol of elegance and grandeur as it features intricate architectural details both inside and out.
The Greek Club
The Greek Club (29 Edmondstone Street, South Brisbane QLD 4101) is another popular gala dinner venue in Brisbane. It has a range of function spaces that can be used for weddings, corporate events and other special occasions. The club also boasts an on-site restaurant, making it the perfect place for private functions.
Pacific Hotel Brisbane
Surrounded by the scenic Roma Street Parkland and overlooking the glittering Brisbane City Skyline, Pacific Hotel Brisbane (formerly Hotel Urban Brisbane) is the perfect place to host your next gala dinner. The hotel has a variety of function spaces that can be used for all types of events, from small intimate gatherings to large-scale celebrations.
Stamford Plaza Brisbane
The Stamford Plaza Brisbane sits elegantly along the Brisbane River with spectacular city views to one side and the City Botanic Gardens on the other. Be it for a formal, black-tie affair or a more relaxed, intimate gathering, this venue (200 Elizabeth Street, Brisbane City QLD 4000) can accommodate your every need.
Darling & Co.
Darling & Co. (157 Given Terrace, Paddington QLD 4064) is a popular gala dinner venue that's perfect for those who want a more intimate and relaxed setting. The venue has a range of function spaces that can be used for all types of events, from weddings to corporate functions.
How do I plan a gala dinner in Brisbane?
Gala dinners are a fun way to celebrate a special event in your life. A gala dinner can be simple if you're on a tight budget or you can hire an event planner to help organise everything. You'll need catering services, food displays, drinks served throughout the night, and music for entertainment purposes so your guests don't get bored whilst they eat and drink. Here are some more tips for planning a memorable gala dinner:
Choose a date
Choose a date that will allow your guests to make it to the event. That means you probably don't want to schedule it on a weeknight or too close to a holiday when most people will have other plans. You'll also need to decide on the date quickly. If you take too long, the venue you're eyeing in Brisbane may not be available on your preferred date.
Define the event's purpose
Maybe your gala dinner is for a special someone's birthday or milestone. Or maybe a charity fundraiser or a product launch. You need to think about what the event is for and what you want to get out of it. This will help you choose the right gala dinner venue in Brisbane as well as your other preparations, such as catering and entertainment.
Determine the budget
There are many costs involved when planning a gala dinner. You have to prepare for the venue, catering and entertainment so take time to summarize your expenses. Once you've defined the budget, you'll have an idea of how much money you can spend on each element of the event.
Choose a theme
Your theme can be as classy or casual as you want. It all depends on what you want to achieve with your event and who your guests will be. The gala dinner venue you choose will also play a part in choosing a theme.
A classy theme will be great if you want to make a formal statement, such as for an awards night. Whilst it's not necessary to hire a gala dinner venue that's also classy in its own right, it can add to the tone of your event and provide a fitting backdrop.
A fun theme is perfect if you want your guests to enjoy themselves. A fun gala dinner venue should be able to provide engaging activities for the guests, including games, dancing and more!
Choose the right location
The event space you choose should be easily accessible for your guests. Consider where your guests will be coming from and look for venues close to transportation links, and paid or free parking.
Pick a venue
Whether you're looking for a grand ballroom for a few hundred people or a smaller event space there are plenty of gala dinner venues event spaces in Brisbane for every style to suit your budget.
Hire a catering service
Food is one of the most important elements of any celebration. Fortunately, Brisbane is teeming with high-end restaurants and catering services that you can hire for your occasion. Choose a catering service that can provide different menus for your guests, such as vegetarian and gluten-free options.
Provide entertainment
A gala dinner is not complete without entertainment. You want to make your event stand out so you may want to book entertainment showcases like fireworks or a stand-up comedian. You can also choose from more budget-friendly options such as hiring a DJ.
Hire a photographer and a videographer
The photos taken at the gala dinner will provide memories of the event for your guests. Hire a professional photographer and/or videographer who can capture important moments, such as cutting the cake or presenting an award to a guest. This person should have experience in taking pictures at similar events so you know he can capture everything that needs to be remembered.
Get the word out
You only get to make a first impression once, so make sure your guests know about your gala dinner and where it's happening. Make sure you spread the word early enough to give your invited guests plenty of time to prepare for the event and make transportation arrangements.
Discover all the wonderful gala dinner venues in Brisbane
Looking for the perfect gala dinner venue in Brisbane? Look no further than VenueNow! From grand ballrooms to smaller event spaces, we have a wide range of gala dinner venues to suit your style and budget. View the widest selection of venues in Brisbane and Australia and quickly find and book your ideal gala dinner venue! Or submit an event brief and our team will get in touch.
So what are you waiting for? Book your perfect function space for your private events today!
Frequently Asked Questions
How much do Brisbane gala dinner venues cost?
Based on VenueNow's historic data, on average, Brisbane gala dinner venues cost between 100 per person and 150 per person. For example, a 200 person gala dinner would cost approximately 20000-30000. Costs may differ based on your food and beverage requirements, AV requirements, event date and time and the type of venue you decide to book.
What are the top Brisbane gala dinner venues?
Here are some of our favourite Brisbane gala dinner venues: 1. The Callile Hotel 2. The Greek Club 3. Emporium Hotel Brisbane 4. Victoria Park Function Centre 5. Rydges Southbank Brisbane 6. Brisbane Showgrounds 7. Stamford Plaza Brisbane 8. Pullman Brisbane 9. Mary Maes 10. Sofitel Brisbane Central
How do I find and book Brisbane gala dinner venues?
Finding and booking a Brisbane gala dinner venue is easy with VenueNow, simply follow these steps: 1. Enter Brisbane as your location and gala dinner as your event type into VenueNow's search engine. 2. Narrow down your search results by entering more filters such as number of people, event date, room layout and budget. 3. Send enquiries to venues to request pricing and availability (we recommend sending 3-5 enquiries to different venues to ensure you get the best price). 4. Review your quotes and connect directly with your favourite venues to book a site visit and finalise your booking. 5. Host your event!
How far in advance should I book a Brisbane gala dinner venue?
On average, VenueNow customers book a Brisbane venue 90 days in advance of the event. For larger events and event dates in December we recommend allowing additional time as there may be limited availability.
Can VenueNow help me find a Brisbane gala dinner venue?
We sure can! VenueNow's team of Venue Booking Experts can help you find the perfect venue, collect quotes from multiple venues on your behalf, negotiate the best price with venues and book venues, all for free. Simply send us your event brief and our team will be in contact with venue recommendations within 24-48 hours.
Gala Dinner venues in other cities
Call our support team on
1300 647 488 during business hours AEST.
© Copyright VenueNow 2023 | SPARE GROUP PTY LTD | ABN 22 607 830 302