Top University Ball Venues Melbourne for Hire
Find, compare and book the best university ball venues Melbourne has to offer with VenueNow, Australia's #1 venue hire experts. Discover the top venues of all sizes from hotels, to large conference spaces, restaurants, unique bars and much more in just a few clicks.
Best Melbourne University Ball Venues for Hire
VenueNow is trusted by 5,000+ corporates & 150,000+ customers to find the right venue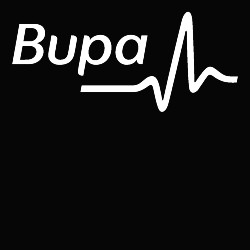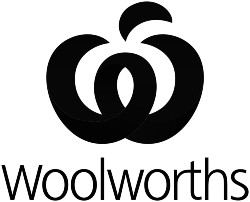 How much does a Melbourne University Ball cost?
Calculate the price of your Melbourne University Ball in under 10 minutes.
VenueNow is Australia's largest marketplace to discover and book the perfect venue for your meeting or event. It's the best and easiest way to search, compare and book venues for events ranging from birthdays to corporate meetings and everything in between.
Melbourne University Ball Venue Hire Guide
The university ball is one of the biggest events in a university student's life. It's not only an opportunity to let loose, drink and socialise with other students. Check out our Melbourne University Ball Venue Guide below to discover all the top tips!
Where can I find good university ball venues in Melbourne?
The coastal capital of Melbourne is not only rich in culture and tradition, but it's also one of the most liveable cities on the whole planet. With such a reputation, you're sure to find everything you'll need in the city. If it's a university ball function venue that you're looking for, you'll find that each suburb offers a variety of venues and spaces for such an exciting event. Check out some of the best locations in Melbourne where you can find the perfect university ball venue that will suit your taste.
Melbourne's CBD is a good spot for your uni ball. The CBD is the economic heart of Melbourne, as well as its major commercial and entertainment centre. It's also home to some of Australia's most famous landmarks that will definitely make a nice backdrop for such a fun and unforgettable event as a university ball.
Federation Square, for one, is a popular place for arts and culture and has been the venue for various public events. Flinders Street Station is a historic railway station that's picturesquely located at the end of a long pedestrian mall. The National Gallery of Victoria and City Square are both major public art galleries. The Melbourne Town Hall, meanwhile, is a heritage-listed building on Swanston Street. It's one of the city's most famous architectural landmarks and a popular place to host balls. All these landmarks make the Melbourne CBD a good place for your university event.
Collingwood is an inner suburb of Melbourne that's known for its vibrant and creative culture. It's also a popular nightlife destination, with a number of bars, pubs, and clubs that stay open until the early hours of the morning.
Southbank is a vibrant and cosmopolitan precinct that's located on the south bank of the Yarra River. It's home to some of Melbourne's best restaurants, cafes, bars, and clubs, as well as many of its most popular tourist attractions.
The Crown Casino and Entertainment Complex is a major landmark in the area and one of Australia's largest casinos. It's also home to a number of restaurants, bars, and clubs, as well as a theatre and convention centre. The Melbourne Arts Precinct is another popular attraction in Southbank. It's home to a number of museums, art galleries, and performance venues.
Prahran is an inner suburb of Melbourne that's known for its fashionable and trendy culture. It's home to a number of designer boutiques, cafes, bars, and clubs.
Chapel Street is the main thoroughfare of Prahran and one of Melbourne's most popular shopping strips. It's also home to many of the suburb's best restaurants, cafes, and bars.
Richmond is an inner suburb of Melbourne that's known for its lively and multicultural atmosphere. It's home to a number of ethnic restaurants, cafes, bars, and clubs.
South Yarra is an inner suburb of Melbourne that's known for its fashionable and affluent culture. It's home to a number of designer boutiques, cafes, bars, and clubs.
Carlton is a suburb in Melbourne's inner north that sits right next to the CBD. The area has a high concentration of students since it's pretty close to universities. This is why the suburb is filled with establishments catering to student needs like housing, restaurants, bars, museums and theatres.
There are five large garden squares where residents and students can gather for different events. Carlton, particularly Lygon Street or "Little Italy," is also known for starting the "cafe culture" in Melbourne. You won't have a hard time looking for the perfect venue for your university ball and other school functions in this place.
Docklands is one of the trendiest spots in Melbourne. It's home to the Melbourne Star Observation Wheel. It also has sports stadiums and skyscrapers. This means there are plenty of restaurants, waterfront dining options, hotels, bars, cafes, shops and even a casino to choose from!
For your university ball, you can find any kind of event space in the Docklands. There are even venues for large balls that can accommodate more than 500 guests! You'll love all the choices that are available to you.
Inner Melbourne
Inner Melbourne is where young students and professionals are likely to attend university ball venues. The area is known for its luxurious atmosphere, vibrant nightlife and good public transport facilities. It is also one of the most liveable areas in Melbourne with a very high-density population of young people who like to party.
Northern Suburbs
The Northern suburbs of Melbourne has a reputation for being a local area that caters to all ages, from children to older adults. It has a wide range of restaurants, cafes, cinemas and shopping centres.
The Northern suburbs is very well known for their vibrant nightlife, which makes it the perfect place to look for a university ball venue. With a wide variety of bars, pubs and nightclubs, you'll find many options to suit every need and budget.
The suburbs offer good public transport, including trains, buses and trams. You can also count on the local taxi service to safely take you home after having the night of your life at your university ball.
Southern Suburbs & Mornington Peninsula
The Southern suburbs and the Mornington Peninsula are where a lot of young people attend university.
The atmosphere here is laidback but there are still plenty of things to do. There are heaps of restaurants and cafes, events venues with beachside views, shopping malls, art galleries and picture-perfect scenery to choose from for your university ball.
St Kilda is another Melbourne suburb that's a popular destination for people who want to enjoy the beach. The area is known for its European feel, which makes it a perfect place to go if you want to plan a fun night out with friends at your university ball. The atmosphere here is very lively, carefree and vibrant.
It's not hard to look for a venue for your university ball when you're in St Kilda! The area offers a wide selection of bars, restaurants, cafes and music venues. You'll find plenty of accommodation options too if you need somewhere to stay during or after the event.
What are the most popular types venues for university balls in Melbourne?
There is definitely no shortage of places to hold university balls in Melbourne. The city offers a wide variety of interesting venues for all kinds of school functions, including the highly anticipated university balls.
Hosting a school function is no easy task. With so many venues to choose from, you'll need to know what kind of venue best suits your needs.
Do you prefer a venue close to the city so travel is no issue? Do you want a more intimate yet casual university ball experience? Do you want to hold your event outdoors to take advantage of the city's beautiful night skyline? These details will definitely help you choose the right one for your school function.
Hotel function rooms are ideal for the more formal university balls. Most of these venues consist of a ballroom with an excellent dance floor and extensive sound system, as well as some lovely banquet rooms. These types of university ball venues provide you with a very luxurious feel and give your event an air of sophistication.
Event organisers will appreciate the benefit of having caterers take care of the food, leaving them with more time to socialise. Another perk of these venues is that they are normally within close proximity of a variety of public transportation options, which saves students money on taxis and parking.
Sports clubs
The next most popular type of venue for university balls are sports clubs. Students enjoy visiting these venues because they provide a great social atmosphere and are normally cheaper than nightclubs.
Clubs are very popular with students who want to dance and drink the night away. The atmosphere in these venues is amazing and they usually provide students with a great choice of music that appeals to younger crowds. Students enjoy club-style university ball venues because not only do they have a wide variety of drinks, but they also offer some pretty spectacular meals.
You can often find these popular university ball venues in the city centre or quaint inner-city suburbs because that's where most of the student population lives. These nightclubs are normally within walking distance from accommodation options as well.
A university ball can also be held in a restaurant. Restaurants are often found in the suburbs or Melbourne city centre, allowing students to experience another side of the city's nightlife. This is also an ideal option for those who want to avoid the loud music and ruckus that you will find at a nightclub.
With catering companies managing the food, students can enjoy more time to focus on the important aspect of a university ball: meeting new people and socialising.
Bistros are small and intimate restaurants that often offer cheaper menu items rather than larger meals. This is an ideal option for those who want to save a few dollars whilst still having a great night with their mates.
Warehouse venues have become increasingly popular in recent years as they offer a unique and industrial setting for a university ball. You can often find these types of venues in the city's outskirts or near the port area.
This is an ideal venue for those who want a more relaxed and informal university ball experience. These types of university ball venues often provide a great dance floor, live music and a variety of food trucks to choose from.
For those who want to add a touch of class to their university ball, why not hold it at a waterfront venue? This fantastic venue often offers breathtaking views of the city skyline and provide an excellent photo opportunity for everyone attending.
Other amazing venue options
Aside from the usual function halls, hotels and clubs, there are other interesting places you can book for your Melbourne university ball. Consider an art gallery, a theatre or even a museum as potential venues. These will definitely make your next event stand out and give your guests an experience they won't forget anytime soon.
Now that you know more about the different types of university ball venues Melbourne has to offer, it's time to start planning your event! Use our venue finder to help you narrow down your options and find the perfect venue for your school function.
What should I consider when looking for stunning venue in Melbourne?
Consider the following points when looking for a university ball venue:
Venue size
The number of people attending your event will impact the kind of venue you book. If you're having a smaller party on a budget then consider hiring a private dining room at a restaurant or bar. If you have more to spend for a large event, hire a banquet room and your guests will be impressed with the atmosphere. You may even be able to book a band for entertainment, which is always fun.
If you're thinking about booking a venue in Melbourne, also look at other options like private function venues or community halls. These event spaces are often cheaper and more flexible than hotels or restaurants. You might find a venue that suits your needs in a place you are already familiar with.
Venue type
Your choice of venue will also be influenced by the type of event you are hosting. A birthday party or other dinner events, for example, might be better suited to a restaurant or bar with a private dining room. If you're planning an engagement party, look for banquet halls or function rooms that can accommodate a large number of guests.
Consider the age group of your guests when deciding on a venue type. A nightclub might be more appropriate for a 21st birthday party than a retirement party, for example. You may also want to decide the style of venue you're after. whether you want an outdoor space or a function room with a large dance floor, for example.
Venue location
The location of your venue in Melbourne is important because you can use it as a central meeting point before heading to other venues. If you're choosing a venue that requires travel, make sure your guests know how to get there and that they arrive early so they don't miss out on anything. Is the venue just a short walk to public transport? The more centrally located the venue, the easier it will be for people attending from faraway places.
Venue amenities
When looking for a venue, try to find one that offers other services like catering and music. These things can be arranged with the venue's event manager and will help you save time and the hassle of booking multiple vendors for your event.
Theme
Your choice of venue will also be influenced by the theme of your event. If you're having a Halloween party, for example, then you might want to look for a venue with a dark or spooky atmosphere. If you're planning a festive Christmas party, then find a venue that can accommodate a large number of guests and has an appropriate ambience. Having your own theme will also help you narrow down your choice of venue.
Price
Of course, price is also an important consideration when choosing an ideal venue. If you're on a tight budget, then consider hiring a smaller space like a private dining room at a restaurant. If you have more to spend, then look for banquet halls or function rooms that can accommodate a large number of guests.
Food and Beverage Packages
Whether your university ball is cocktail style or seated, you'll want to enquire about what amazing food and beverage packages are available. Often, venues will have a range of packages depending on the number of courses, dietary requirements and drink combinations.
Find your perfect university ball event spaces in Melbourne
Melbourne VIC is positively overflowing with excellent venues for a fantastic university ball or any other special occasions. But you don't have to spend hours or days of your life scouring the internet and looking through them all. VenueNow is the ultimate venue finder, making it super easy to find and book the right venue in Melbourne and across Australia. Visit VenueNow today and contact our team of event booking experts!
Frequently Asked Questions
How much do Melbourne university ball venues cost?
Based on VenueNow's historic data, on average, Melbourne university ball venues cost between 60 per person and 90 per person. For example, a 200 person university ball would cost approximately 12000-18000. Costs may differ based on your food and beverage requirements, AV requirements, event date and time and the type of venue you decide to book.
What are the top Melbourne university ball venues?
Here are some of our favourite Melbourne university ball venues: 1. San Remo Ballroom 2. Marvel Stadium 3. ZINC 4. Melbourne Town Hall 5. The Park 6. Pullman Melbourne on the Park 7. Sofitel Melbourne on Collins 8. Metropolis Events 9. Showtime Events Centre 10. Luminare
How do I find and book Melbourne university ball venues?
Finding and booking a Melbourne university ball venue is easy with VenueNow, simply follow these steps: 1. Enter Melbourne as your location and university ball as your event type into VenueNow's search engine. 2. Narrow down your search results by entering more filters such as number of people, event date, room layout and budget. 3. Send enquiries to venues to request pricing and availability (we recommend sending 3-5 enquiries to different venues to ensure you get the best price). 4. Review your quotes and connect directly with your favourite venues to book a site visit and finalise your booking. 5. Host your event!
How far in advance should I book a Melbourne university ball venue?
On average, VenueNow customers book a Melbourne venue 90 days in advance of the event. For larger events and event dates in December we recommend allowing additional time as there may be limited availability.
Can VenueNow help me find a Melbourne university ball venue?
We sure can! VenueNow's team of Venue Booking Experts can help you find the perfect venue, collect quotes from multiple venues on your behalf, negotiate the best price with venues and book venues, all for free. Simply send us your event brief and our team will be in contact with venue recommendations within 24-48 hours.
University Ball venues in other cities
Call our support team on
1300 647 488 during business hours AEST.
Discover Australia's Top Venues and Function Rooms
Top Suburbs for Events in Melbourne
© Copyright VenueNow 2023 | SPARE GROUP PTY LTD | ABN 22 607 830 302