Top Workshop Venues Brisbane for Hire
Find, compare and book the best workshop venues Brisbane has to offer with VenueNow, Australia's #1 venue hire experts. Discover the top coworking spaces, hotels, serviced offices, conference rooms and more to book online in just a few clicks.
Best Brisbane Workshop Venues for Hire
VenueNow is trusted by 5,000+ corporates & 150,000+ customers to find the right venue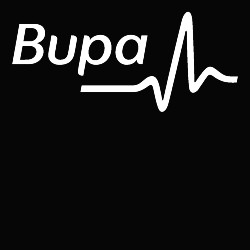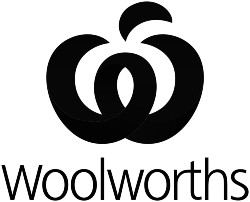 How much does a Brisbane Workshop cost?
Calculate the price of your Brisbane Workshop in under 10 minutes.
VenueNow is Australia's largest marketplace to discover and book the perfect venue for your meeting or event. It's the best and easiest way to search, compare and book venues for events ranging from birthdays to corporate meetings and everything in between.
Brisbane Workshop Venue Hire Guide
A workshop requires the event space so attendees are inspired to get creative and collaborative whilst not feeling stifled or distracted. Finding the right event venue in Brisbane city is therefore of utmost importance.
Looking for a workshop venue in Brisbane? Read on for our quick guide to finding your ideal Brisbane workshop venue.
Where can I find the best workshop venue in Brisbane?
A good workshop venue should have the facilities needed to hold a successful corporate event such as a meeting, conference, team-building event, seminar or corporate offsite. If you have attendees coming from outside Brisbane, the workshop venue you choose should be close to transportation links, accommodations, restaurants, stores and bars (should your delegates want to unwind with a night out).
Luckily, there are plenty of workshop venues located in Brisbane's suburbs that should meet your criteria. Check out these Brisbane locations for your next workshop venue:
Fortitude Valley is a popular inner suburb of Brisbane city. Sitting beside Brisbane CBD, Fortitude Valley is well connected to all parts of the Queensland capital. It's located near major transport networks like public buses, trains and the airport link bus service. Since Fortitude Valley is situated close to the Brisbane River and Queen Street Mall, companies can easily find versatile event spaces and function venues suited for their event here.
Fortitude Valley simply comes alive at night! Many nightclubs and restaurants are open until late in the evening. Your delegates can end their day by heading out to a bar or club for a nice dinner, a few drinks and a well-deserved breather.
North Brisbane / Newstead
If you want a more relaxed environment for your corporate workshop, then North Brisbane is the ideal location. It's close enough to the city centre that transport is convenient for delegates, but it's far enough that it's quieter and more relaxing than the Brisbane CBD. There are plenty of shops and cafes in the area, too.
Newstead offers a more laidback atmosphere even as the area's nightlife becomes more and more relevant. There are several hotels and restaurants located in Newstead where you can rent a function room or two for a more intimate business event.
A more artsy and creative environment can be found in New Farm, which is also close to Brisbane CBD. There are plenty of art galleries, cafes, restaurants and shops where you can learn a bit about Brisbane's heritage. It's also a great place to unwind after a day of business meetings or workshops.
South Brisbane may be a lesser-known area of Brisbane but it has a unique appeal. If you want to conduct a workshop whilst your delegates check out Brisbane's waterfront spots, then South Brisbane is the place for you. The neighbourhood also has plenty of art galleries and restaurants so that you can enjoy a night out after your workshop.
West End offers a more relaxed environment than the city centre and offers plenty of spaces where you can hold an outdoor workshop. You'll also find many wonderful shops and eateries within walking distance of this neighbourhood — perfect for exploring during breaks and after your event.
South Bank
Located not too far from Brisbane Airport, South Brisbane has plenty of hotels for your guests to stay in so they won't have to travel too far to get to your workshop. If you're looking to have an outdoor activity, your delegates can relax by the river or go for a walk along the boardwalk.
Bayside
Bayside is indeed a popular workshop location. It's close to Brisbane Airport and lies beside the river, so participants can unwind by the water or just soak in the southern sun. Bayside also offers plenty of options for dining out as well as some relaxing bars where your delegates can end their day after your event.
One of the best things about Cannon Hill is that it's not too far from Brisbane CBD. This location offers plenty of restaurants, hotels and shops for your guests to explore during their visit. There are also several spots nearby where your delegates can enjoy a relaxing walk or bike ride.
St Lucia is a great choice for those who want to escape the hustle and bustle of the city. It's situated beside the river so you can enjoy some stunning views during your event. There are also plenty of options for dining out and accommodation in St Lucia, making it the perfect spot for your next workshop. Brisbane Hillstone St Lucia, for example, offers offers a scenic backdrop to corporate and private events. A range of classically styled rooms offer a professional atmosphere, each with its own access to a private verandah, outdoor terrace or courtyard.
Milton / Annerley Area
If you want to conduct some powerful outdoor activities in Brisbane, then the Milton / Annerley area is the place for you. The region offers plenty of parks, open spaces and waterways where your delegates can learn a new skill or just relax during breaks. They'll also enjoy going out to some of the bars, cafes and restaurants here!
What should I look for in a workshop venue?
There are several factors you must consider when choosing a workshop venue for your corporate event. Here are some of the most important ones:
Size of the workshop venue
Before you start looking for workshop event space, figure out how many guests will be attending the workshop. Check the seating capacity of the event venue and see if it can accommodate all your guests.
If you'll be hosting different groups, you'll need additional facilities for them such as meeting rooms, plenary halls, breakout rooms and a kitchen. Remember that the venue will double as your office space so you might need to think about storage as well.
Flexibility
When looking for venues, make sure you choose one that can be easily modified to meet the needs of your workshop.
The different private function venues can accommodate groups for a range of functions and events due to its operable walls. Rooms that can be divided into smaller spaces or that have movable partition walls are an ideal choice in this case.
A good venue should also be able to accommodate a range of different activities. For example, if your workshop will include presentations, then a theatre layout is suitable and if you're doing breakout sessions, a cluster layout is best.
Location
Your workshop venue should be easily accessible on foot, by public transport and by car. An easily accessible workshop address will let you attract a larger audience to your workshop. Before you book a workshop venue, inquire about parking facilities for your attendees.
The area around your workshop venue should have plenty of great restaurants and shops so that your delegates can go out for dinner or shop during breaks. Location is also important if you want to schedule some outdoor activities for your workshop. If you're arranging activities that require a lot of space, consider choosing an event venue with outdoor venues or spaces where your guests can move around comfortably.
Catering
When choosing a workshop venue, make sure that the venue has a good catering service. The food served at your event should be tasty and nutritious so that your delegates can stay energized throughout the day.
It's also important to make sure that the catering service can accommodate any dietary restrictions that your guests might have. If you're not sure about the catering options, you can always ask the venue staff for recommendations. You can also look for a venue with a private bar for your corporate events. This is perfect for pre-dinner drinks or after-party drinks.
Accessibility
There are several accessibility features that demonstrate a workshop's commitment to making the event as inclusive as possible. These include wide doorways, wheelchair access (including an elevator for those with limited mobility), access ramps, hearing loop availability and large print materials for those with visual impairments.
Amenities
Aside from a business-grade internet connection, the seminar rooms should offer all of the following modern facilities and state of the art technology:
A projector (to display slideshows and videos)
A flip chart
Writing materials like pens and notebooks for each attendee
Refreshments in case your event runs more than a day
On-site admin and technical support
State-of-the-art audiovisual equipment
On-site or nearby accommodation
If the workshop or conference will be held in a hotel, you should inquire about discounted room rates so attendees can stay in the same location. This should rule out tardiness since guests won't be getting lost heading from their rooms to the workshop venue.
If you choose not to book a hotel, you should find conference venues with accommodations nearby. Ideally, the conference rooms should be within walking distance of the venue and close to shops, eateries and transport hubs.
Consider your budget
Workshop venues are more or less priced depending on their capacity, location and level of service. You can find venues in Brisbane for almost every budget so you shouldn't have a hard time choosing one that's within your means. You'll also need to think about the cost of hiring additional facilities such as lighting and audio equipment.
Ask about the services and amenities included in the venue hire fee. For example, if you need facilities like a projector, flip chart and projectors, you should ask if these items are included in the room hire fee or if they have to be hired separately.
Finally, you should ask about cancellation and refund policies. You don't want to be stuck with a room hire fee if your workshop or other business events is cancelled at the last minute or you need to reschedule it because of an emergency.
You may also check out this "How to Plan a Memorable Corporate Event" guide for more information.
Discover more workshop venues in Brisbane City
Finding the perfect venue for a workshop in Brisbane City QLD 4000 can be a stressful task. VenueNow makes it super easy for you to search its curated list of Brisbane venues and book your perfect venue for all types of events with just a few clicks.
Whether you're looking for a conference venue, seminar room or a training venue, you'll surely find the one for you among the impressive event space options. With our convenient search filters, you can narrow down your options by capacity, location, price and amenities. Try it today!
Frequently Asked Questions
How much do Brisbane workshop venues cost?
Based on VenueNow's historic data, on average, Brisbane workshop venues cost between 85 per hour and 120 per hour. For example, a 8 person workshop would cost approximately 680-960. Costs may differ based on your food and beverage requirements, AV requirements, event date and time and the type of venue you decide to book.
What are the top Brisbane workshop venues?
Here are some of our favourite Brisbane workshop venues: 1. Workspace365 - 179 Turbot St 2. BSPACE Brisbane 3. Workspace365 - Fortitude Valley 4. Workspace365 - Queen Street 5. The Executive Centre 111 Eagle Street 6. Corporate House Waterfront 7. Corporate House Fortitude Valley 8. Corporate House Gasworks 9. Corporate House Greenslopes 10. Corporate House Milton
How do I find and book Brisbane workshop venues?
Finding and booking a Brisbane workshop venue is easy with VenueNow, simply follow these steps: 1. Enter Brisbane as your location and workshop as your event type into VenueNow's search engine. 2. Narrow down your search results by entering more filters such as number of people, event date, room layout and budget. 3. Send enquiries to venues to request pricing and availability (we recommend sending 3-5 enquiries to different venues to ensure you get the best price). 4. Review your quotes and connect directly with your favourite venues to book a site visit and finalise your booking. 5. Host your event!
How far in advance should I book a Brisbane workshop venue?
On average, VenueNow customers book a Brisbane venue 90 days in advance of the event. For larger events and event dates in December we recommend allowing additional time as there may be limited availability.
Can VenueNow help me find a Brisbane workshop venue?
We sure can! VenueNow's team of Venue Booking Experts can help you find the perfect venue, collect quotes from multiple venues on your behalf, negotiate the best price with venues and book venues, all for free. Simply send us your event brief and our team will be in contact with venue recommendations within 24-48 hours.
Workshop venues in other cities
Call our support team on
1300 647 488 during business hours AEST.
© Copyright VenueNow 2022 | SPARE GROUP PTY LTD | ABN 22 607 830 302