Just got engaged? Congratulations! Now it's time to organise the wedding of your dreams. If you'd rather have an intimate gathering than a crowded reception, if you prefer exclusive venues, or if you're on a tight budget, then a small wedding venue is the way to go.
We've hand-picked some of the best small wedding venues in Brisbane to help you get started. Check them out!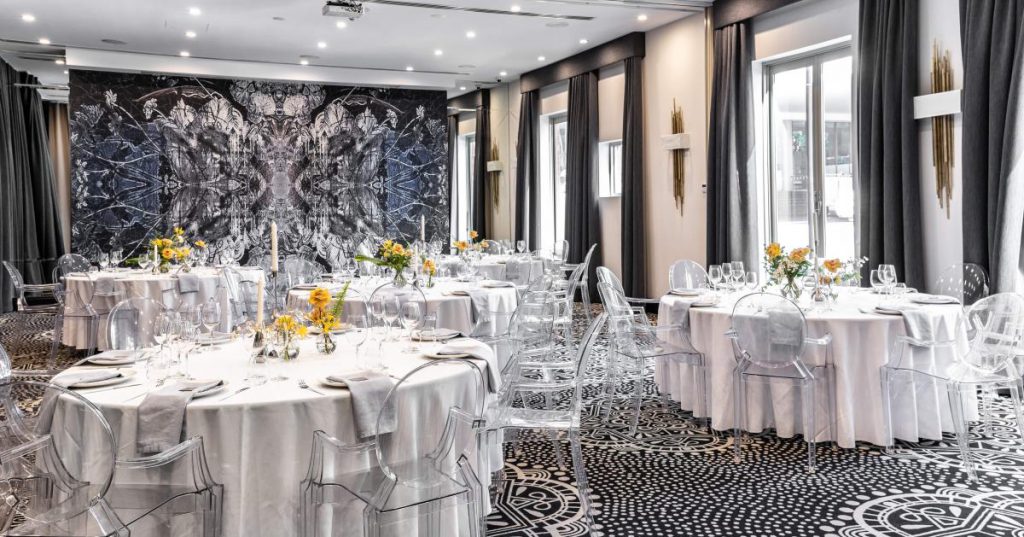 1. Art Deco designs
With an edgy rock n' roll vibe and unique historic features such as a preserved 100-year-old lift, Ovolo Inchcolm, Brisbane's latest designer hotel, is the place to be for a one-of-a-kind celebration. The Charleston Room is a multi-purpose space that can be separated into three smaller areas. It's a pillarless room awash in natural light, with tall windows filtering natural light by day and offering a spectacular view of the city lights in the evening. Your visitors will appreciate the vast open area with no pillars to obstruct views or layouts.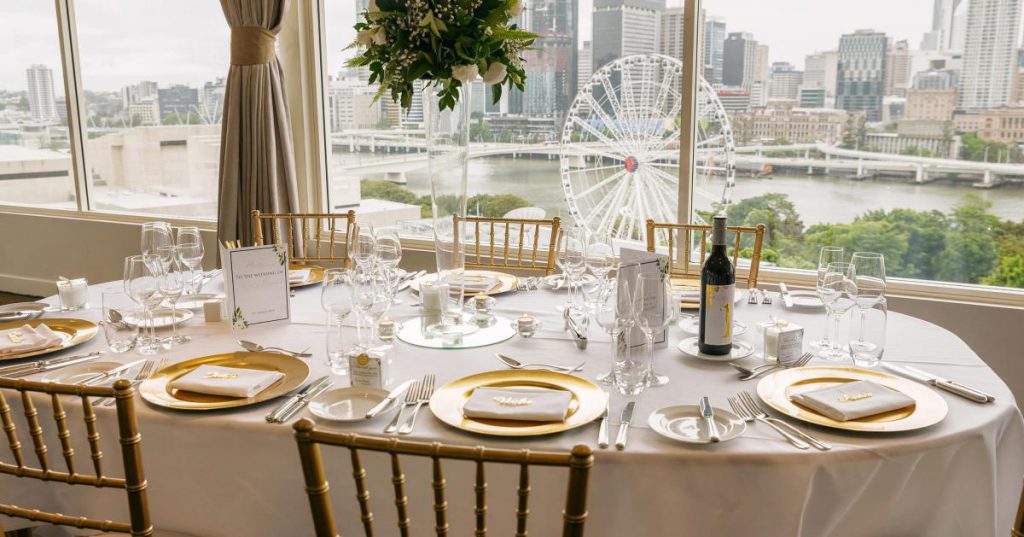 2. Grand rooftop space overlooking the Brisbane River
The most stunning, uninterrupted views of the Brisbane River and city skyline are provided through large picture windows at Rooftop Level 12. You can book half of this remarkable space for 70-100 guests. It's a wonderful blank canvas and we think; one of the top wedding venues in Brisbane. The versatile room can be separated into two private spaces with sound-proof moveable walls that ensure your smaller event stays private. Guests can take a breath of fresh air on the outdoor terrace, which overlooks the Brisbane skyline.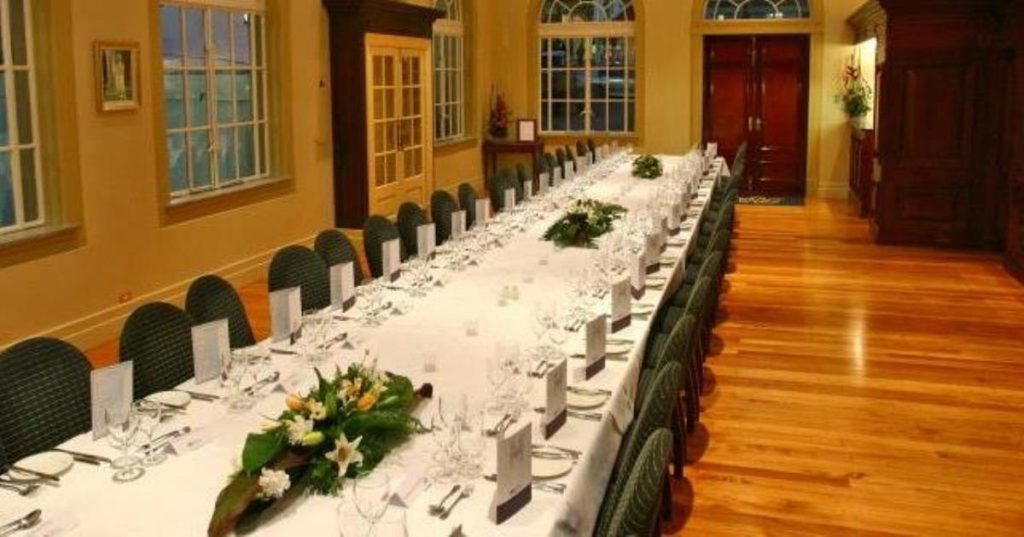 3. Private dining at the Governor's Pavilion
The Brisbane Showgrounds is a popular event and lifestyle precinct located close to the Brisbane CBD. The Governor's Pavilion gives an intimate air to your event with its high ceiling windows, fantastic views across the Main Arena, and adjustable lighting. During the day, the tinted windows allow natural light to flood the room. This gorgeous space is enhanced by a full surround sound system, air conditioning, polished floors, and a bar area.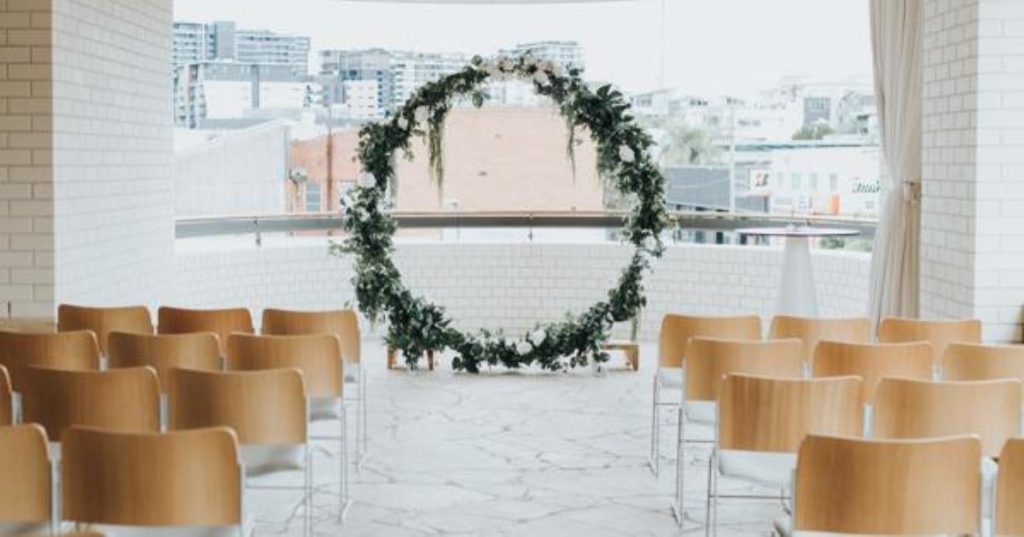 4. Minimalist luxe at The Terrace
The Calile Hotel is a tranquil hideaway within a social hub, providing the ideal setting to organise events. The Terrace is a private balcony adjacent to Grand Room IV that is excellent for small cocktail receptions, seated dinners, ceremonies or breakout sessions. There are gold mirrored ceilings, fans, heaters, and audiovisual capabilities in the room.
How much do weddings cost?
Our event calculator helps you estimate wedding costs in under 5 minutes.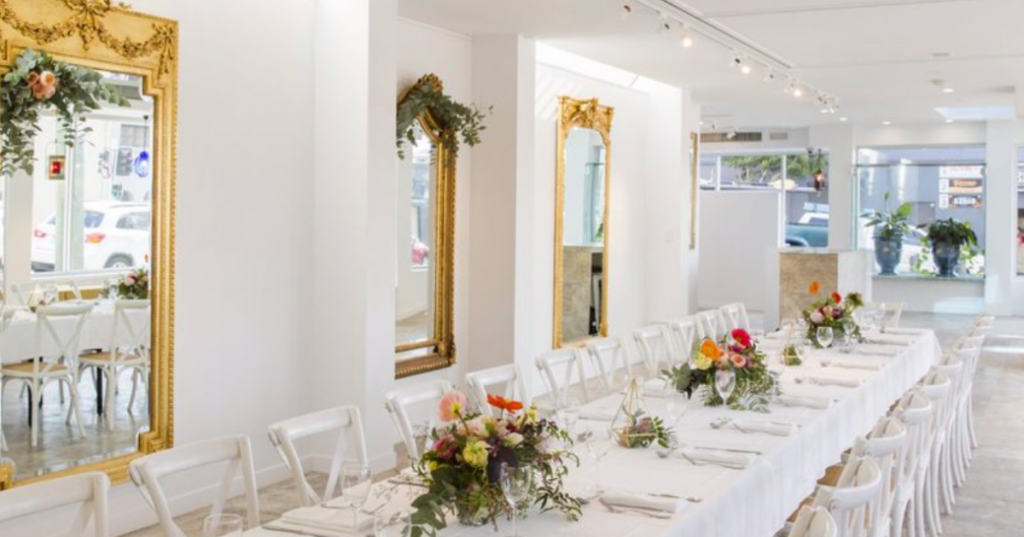 5. Everything you need at The Gallery
The Gallery is a boutique events facility located right beneath High Church. As you sip and sup with your chosen guests, immerse yourself in gorgeous modern decor, gold-edged mirrors, marble, stone, and luxury. There is a private bar, restrooms, and kitchen to serve your guests, as well as lots of space to socialise and a lounge area. This location fits up to 45 people for sit-down dinners and up to 80 people for cocktail parties. The area is fully air-conditioned and self-contained, with its own bathrooms and kitchen to accommodate your visitors.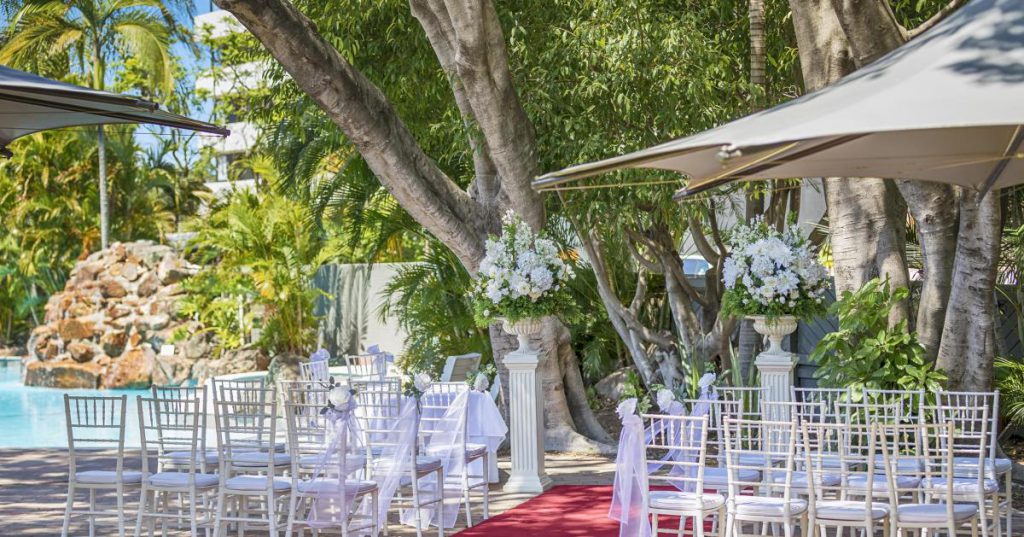 6. Open-air ceremony
Start your special day with a lush poolside ceremony, then retire to one of their resort-style function rooms for an elegant reception. This venue is kid-friendly with great in-house catering options, plus optional overnight accommodation for your guests.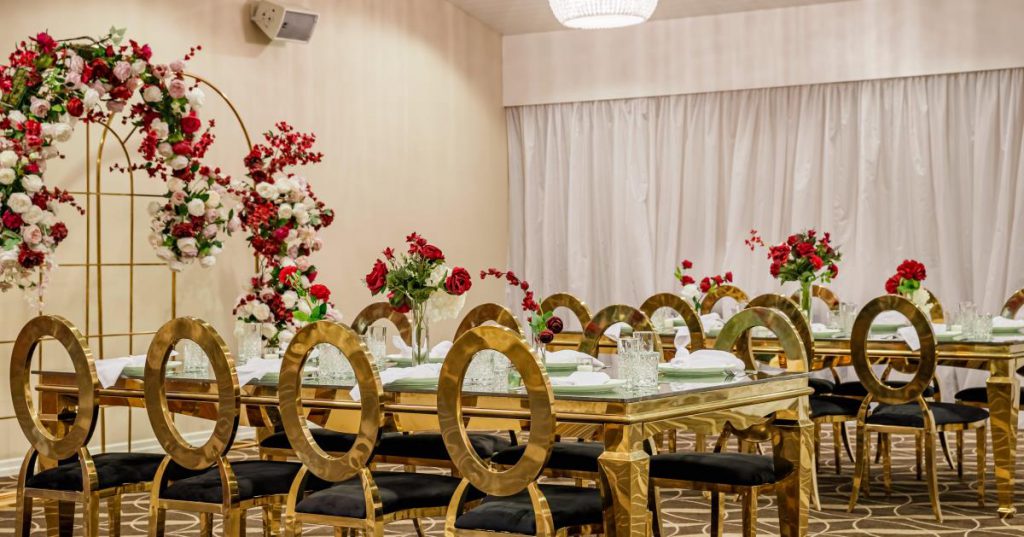 7. Classic and elegant space at the Glen Hotel and Suites
This elegant and classy space is steeped in romance. With chandeliers and a silk-lined wall that complements the feature lighting, this is the setting for an intimate wedding ceremony and reception. For your visual pleasure, the lighting in the Elaine Room is convertible through the VIA Connect Pro audio-visual system to match any colour theme.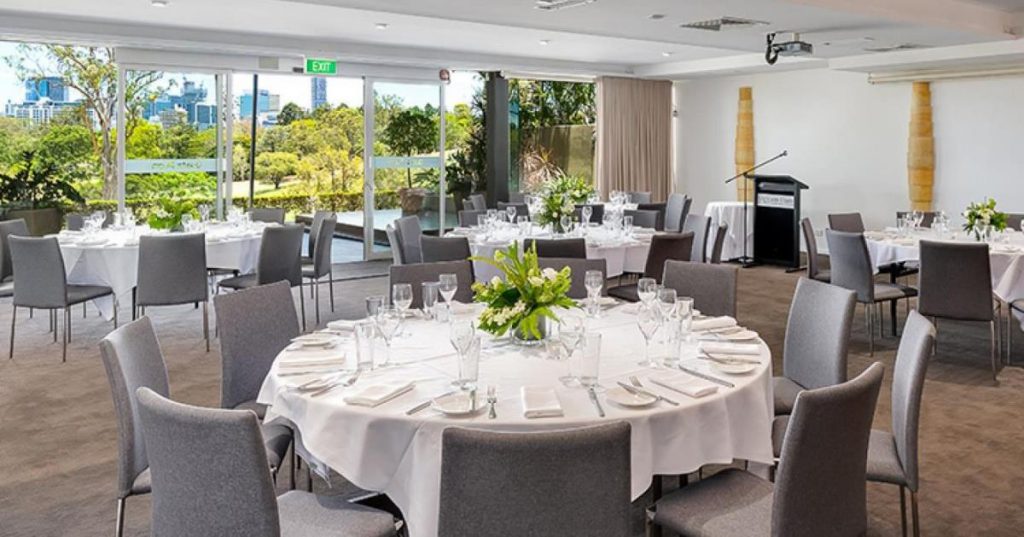 8. Quartz Room at the Victoria Park
Victoria Park boasts eight distinct function rooms, each with its own private bar, outdoor terrace, and breathtaking views of Brisbane and the surrounding parklands. The Quartz Room is a contemporary space with floor-to-ceiling windows that provide unobstructed city views from all angles. Facilities include creative lounge areas, access to private courtyards with stunning water features, a dance floor and a built-in audiovisual setup.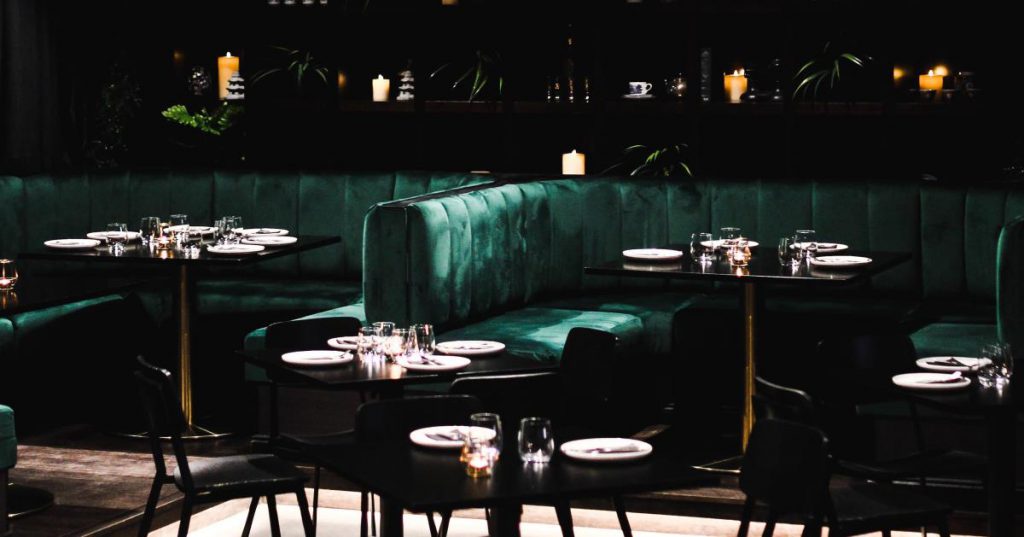 9. LA-inspired cocktail bar
Looking for something different? This next one is definitely one of the most unexpected small wedding venues in Brisbane. Mr. Mista boasts an Asian-inspired kitchen and a Los Angeles-inspired club vibe that caters to those who enjoy an upscale dining experience whilst also enjoying a good time. Excellent service, delectable cuisine, and inventive cocktails, all served in an L.A.-style setting, will offer your event a new level of refinement.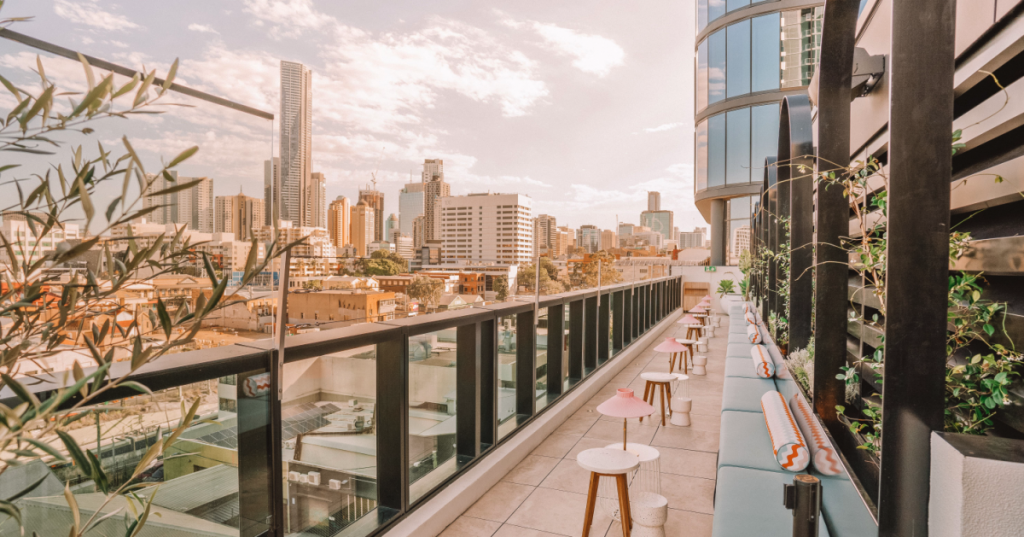 10. Charming rooftop space
Cielo, inspired by the Italian Riviera, is one of Brisbane's most popular bars and boasts a magnificent rooftop positioned above Fortitude Valley. The sun-drenched bar pays homage to the Mediterranean country's seaside retreat, with sleek yellow and white seats, pastel colours, and pops of aromatic herb pots and lush foliage. Spectacular views of the Fortitude Valley skyline from the wraparound balcony add a wow factor to any celebration. Whilst Cielo is full of charm and whimsy, it's also your blank canvas; the venue can be easily styled so you can bring your event to life — the sky's the limit!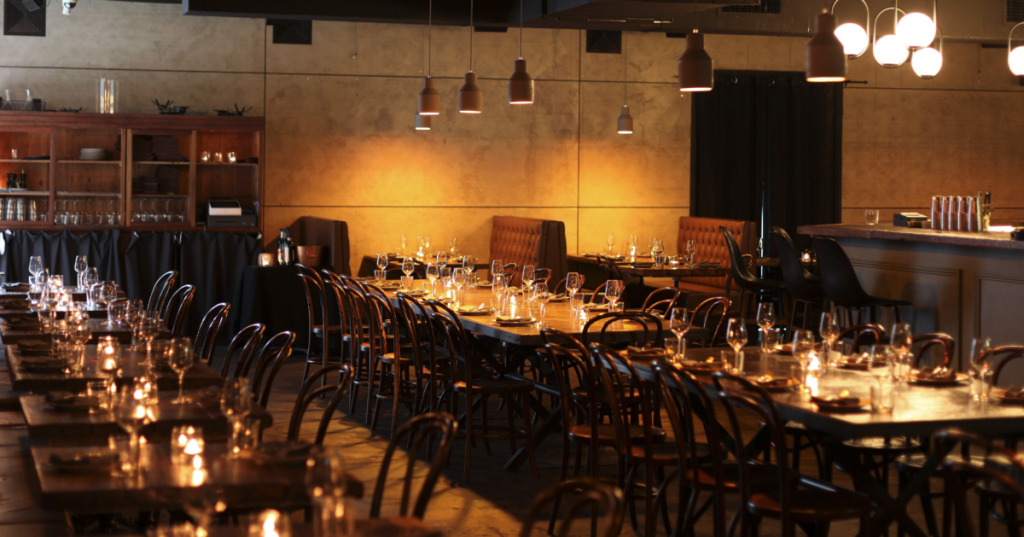 11. Next-level dining experience
Eterna Dining is your invitation to splurge, discover, and savour delicacies inspired by Testaccio Market's history. Eterna brings romance and intrigue back to Brisbane's late-night eating scene, making it ideal for an exclusive dining experience. Located in the heart of Fortitude Valley and showcasing the best of Australian produce and cuisine, this is undoubtedly one of the best small wedding venues in Brisbane.
Find your dream wedding venue
VenueNow helps you find the perfect small or large wedding venue in Brisbane. Search by location, guest count and more filters to narrow down venues with ease.
Follow us on social media to stay up to date with the latest news
Discover Australia's Top Venues and Function Rooms
Venue Hire Canberra
Venue Hire Gold Coast
Call our support team on
1300 647 488 during business hours
AEST or chat online.
© Copyright VenueNow 2022 | SPARE GROUP PTY LTD | ABN 22 607 830 302