Top Gala Dinner Venues Melbourne for Hire
Find, compare and book the best gala dinner venues Melbourne has to offer with VenueNow, Australia's #1 venue hire experts. Discover the top venues of all sizes from hotels, to large conference spaces, restaurants, unique bars and much more in just a few clicks.
Best Melbourne Gala Dinner Venues for Hire
VenueNow is trusted by 5,000+ corporates & 150,000+ customers to find the right venue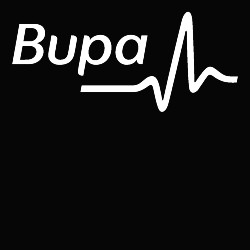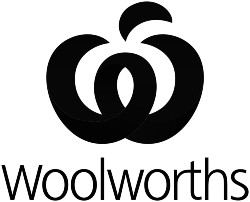 How much does a Melbourne Gala Dinner cost?
Calculate the price of your Melbourne Gala Dinner in under 10 minutes.
VenueNow is Australia's largest marketplace to discover and book the perfect venue for your meeting or event. It's the best and easiest way to search, compare and book venues for events ranging from birthdays to corporate meetings and everything in between.
Melbourne Gala Dinner Venue Hire Guide
Are you planning to hold a gala dinner or ball to celebrate a special occasion? A gala dinner is one huge undertaking and you'll need all the help you can get to make it a memorable night. One way to make your gala dinner a night to remember is to hold it in the most stunning venue you can find. To do that, you have to know where to look. Check out our Melbourne Gala Dinner Venue Guide to find the best gala dinner venues in Melbourne.
Where can I find the best gala dinner venue in Melbourne?
Melbourne is home to some of the best gala dinner venues in Australia. With its vibrant culture and excellent venues, it's no wonder that people choose to host their gala dinners in this city. Whether you're looking for a grand hotel ballroom or a lush garden event space for your next big event, there are several gala dinner venue options around Melbourne that will suit your every need. Check out some of the suburbs and districts where you can find the venue or event space fit for the person or event you're celebrating.
The Melbourne CBD is home to some of the finest restaurants, hotels and event spaces in the city. Whether you're looking to host your gala dinner in a historic hotel or an elegant ballroom, there's an event venue that will surely fit the bill.
There are plenty of event venues in Melbourne VIC that can accommodate large functions. Apart from the world-class hotels and award-winning restaurants in the city centre, there are modern converted warehouses in spots like Flinders Street that can be transformed into elegant event spaces. This type of events venue is also popular for corporate events and is an excellent wedding venue choice.
Guests travelling from other parts of Australia should have no problem finding a place to stay in the CBD. Melbourne's business and financial centre has lots of hotels and other types of accommodations. The CBD is also highly accessible thanks to its many transportation options.
Your guests will also appreciate the sights and sounds of the CBD, which they can enjoy before and after the gala dinner. Make sure they get to visit the city including Federation Square and the surrounding streets.
The beachside suburb of St. Kilda is a popular spot for tourists and locals alike. It's filled with fantastic restaurants, cafes, bars and nightclubs that can host a variety of events.
Whether it's a wedding reception or a gala dinner, St. Kilda has great venues to fit your every need. Some stunning event spaces in this picturesque suburb have rooftop pool decks that will give you front row seats to the iconic sparkling lights of Luna Park and the bay.
There are also great indoor options for a more formal affair whilst cruise ships docked at Station Pier could be an interesting concept for corporate dinners and other types of fundraising events. Wander further around St. Kilda and you'll find tons of fine-dining restaurants, cool bars and versatile function rooms and event spaces that can be booked out for private social and corporate events.
The Docklands is another bustling business district like the CBD with modern architecture and sprawling waterfront wharf views. Melbourne Docklands is filled with fantastic event spaces that can host formal dinners or cocktail events. These venues also have stunning views of the city skyline and the Yarra River, making it a great place to hold a black-tie event.
Bayside City
For a truly grand event, consider hosting your gala dinner in the city of Bayside. Bayside city is home to some of the finest restaurants and event spaces in Melbourne. The gala dinner venue options here can accommodate events for up to 500 guests and cater to a variety of budgets and tastes, making it one of the best locations in Melbourne for large scale gala dinners.
Brighton Beach
Another waterfront option for a gala dinner is Brighton Beach. The beachside suburb has a number of fine-dining restaurants, quirky cafes and bars that can fit your budget and theme perfectly. Some event spaces in Brighton Beach have been restored from historic warehouses from the 1800s. There are also some lovely Victorian-style cottages with lush gardens perfect for garden parties, wedding receptions and corporate events.
The Southbank is a riverside precinct known for its exclusive restaurants, modern skyscrapers and well-heeled residents. It's a great location for a Melbourne gala dinner as it has a number of waterfront event spaces that boast beautiful views of the Yarra River and the Melbourne CBD skyline.
Foodies will love this place as it also has some award-winning restaurants, from fine dining to casual cafes. Couples looking for a wedding venue often find their perfect reception venue in these parts. Southbank is also a popular destination for corporate events like workshops, conferences, meetings and offsites.
Brunswick is another one of Melbourne's suburbs that should be on your list of locations to look for potential gala dinner venues. It has heaps of trendy restaurants and other dining establishments that are popular with those looking for one-of-a-kind event space. You'll be spoilt for choice when it comes to choosing a dinner venue that serves delicious food with quirky decor. Places like Brunswick are perfect for gala dinner events as it has plenty of restaurants and function rooms with top-notch service and impressive menus.
Cremorne is a riverside suburb in Melbourne's inner east that's known for its chic bars, stylish restaurants and lively nightlife. It's become a popular destination for functions and events in recent years, thanks to its great location and abundance of top-notch event spaces.
Prahran is the perfect spot for a gala dinner thanks to its wide range of trendy cafes, hip bars, stylish pubs and elegant restaurants that provide excellent dining options. Many venues in Prahran can accommodate large groups but they'll also treat you like a king with personalized service.
Entertainment is never a problem in Prahran as this hip suburb also has a number of theatres, pubs and clubs that can host a gala dinner. If you're looking for things to do after dinner, consider visiting the Greville Street strip where you'll find quirky bars and restaurants with great evening entertainment.
South Yarra is another upmarket suburb in Melbourne that has numerous gala dinner venues for you to choose from. Whether you're hosting a wedding or a corporate event, the pretty garden and cafe-lined streets here offer plenty of options. You can also take your pick from establishments with Art Deco-inspired decor or elegant French-inspired restaurants that serve outstanding food and wines.
The suburb of Carlton is home to a number of Melbourne's most popular attractions including the Lygon Street strip, Melbourne Museum and the Royal Exhibition Building. The area is also known for its fine-dining restaurants, cafes and bars that make it one of the best places in Melbourne for a gala dinner.
The suburb of Hawthorn is another excellent choice for a gala dinner venue. It has a number of elegant restaurants that are popular with corporate groups and weddings. The quaint cafes here are also perfect for post-dinner coffee or drinks.
Collingwood is a great choice for a gala dinner venue if you're looking for something a little different. The suburb has a number of hidden bars and restaurants that are perfect for those looking for an intimate dining experience.
If you want to add some entertainment to your gala dinner, consider visiting one of the many live music venues in Collingwood. There's also a good selection of pubs and bars that offer evening entertainment.
The Fitzroy area is well-known for its eclectic mix of cafes, restaurants, shops and bars. It's the perfect spot for a gala dinner if you're looking for something a little more laid-back and relaxed.
South Melbourne is a great choice for those looking for an upmarket gala dinner venue. The suburb has a number of elegant restaurants and cafes that offer excellent dining options.
Richmond is another excellent choice for a gala dinner venue. It has numerous restaurants, bars and pubs that offer a great selection of food and drinks.
Windsor
Windsor is a historic neighbourhood with chic restaurants, cafes and bars. The suburb has been one of Melbourne's favourite places for events such as weddings, cocktail parties, corporate events and gala dinners. There are plenty of function rooms and hotel gala dinner venues in Windsor that can accommodate large groups but if you'd rather book a smaller event space, check out the local pubs, bistros and restaurants in the area.
Melbourne's inner-city suburbs have a wide range of venues that are perfect for gala dinners. These venues can accommodate anywhere from 10 to over 1,000 attendees so you're sure to find one within your budget and preferred location. Whether you want an extravagant wedding venue or a unique space for a themed corporate event, you're bound to find your ideal gala dinner venue in Melbourne!
What types of gala dinner venues are the most popular in Melbourne?
When it comes to choosing the type of gala dinner venue that you feel will suit your needs, there are heaps of function spaces you can choose from. These different event venue types will be useful for anyone looking for an event space to host their private events in:
A restaurant is a great option for smaller groups who would like a more personalised and intimate seating arrangement. While this type of venue may be less formal, you can still have a sit-down meal and enjoy top-notch service from the restaurant's wait staff.
A hotel venue is perfect for larger groups and events that call for an elegant and more formal dining experience. These gala dinner venues are usually located on the higher floors of the building and often offer amazing views over the city's skyline. You can also find restaurants, ballrooms and function spaces within hotels, and many will provide you with accommodation packages.
A bar is ideal for unique events, like a themed fundraiser, or for more laidback occasions such as a company celebrating a milestone or project. Many bars will provide you with food and drinks packages to make your event more affordable. Pubs are also popular venues for hosting special occasions because they offer great food but tend to be less formal than restaurants or hotels. With live music or DJs, these types of venues are perfect for parties and after-dinner events!
Conference centres
For groups of 100 or more guests, it's best to consider booking a conference centre. These venues provide a professional and formal setting for your gala dinner, but they also tend to be more affordable than hotels or restaurants. You can find conference centres in the CBD as well as in suburbs like South Yarra.
Community centres
Just like a conference centre, a community centre is roomy and can usually accommodate hundreds of guests. This type of event venue is typically more affordable than hotel function rooms or modern conference or convention centres, and most have an old-school charm that adds to the intimate ambience of a gala dinner.
Sports clubs
For a more unique and relaxed gala dinner venue, consider booking a function room at a sports club. These venues have plenty of space for large groups and often offer great views of the city or surrounding areas. You can find sports clubs in the CBD as well as in suburbs like Carlton, Richmond and St Kilda.
Whether you're hosting a sunset cocktail party or sit-down lunch then it's worth checking out those quirky spaces that can offer you something different. Converted warehouses are built with high ceilings and exposed brick walls so they lend themselves nicely to creative events. This type of event venue will let you create a unique atmosphere whether you want to hold a seated meal or serve canapes.
When it comes to gala dinner venues in Melbourne, there are plenty of places where you can get inspired. From historical buildings to modern art galleries, these venues have character and are great for hosting a special events. Best of all, gallery owners understand how to work with artists and can help you set up a creative gala dinner event!
Theatre spaces
Theatres offer several different seating options and many come with in-house catering. These types of gala dinner venues in Melbourne provide an intimate and personalised space and can hold anywhere from 100 up to 1,000 people. Theatres make an excellent wedding venue or a unique location for corporate events.
If you're looking for a more casual type of evening, an outdoor function space may be just what you're after. Parks and waterfront areas are great event spaces for those who want to enjoy the fresh air whilst having a good time with their guests.
Historical buildings
If you want a space that's elegant and charming, historical buildings are perfect for you. These types of venues have an old-world feel and offer the opportunity for event pictures at an iconic location.
A ballroom is an excellent choice for a gala dinner venue as they provide a sense of grandeur and sophistication. Ballrooms are typically large spaces with high ceilings and plenty of room to move around, making them perfect for hosting large groups. You'll find plenty of ballrooms in Melbourne's CBD as well as in some of the city's more historic hotels.
For a truly unique gala dinner experience, consider hosting your event on a boat! There are plenty of boats available for charter in Melbourne, ranging from small yachts to large party barges. This type of venue is perfect for those who want to enjoy the city skyline whilst cruising down the Yarra River.
What should I consider when looking for a gala dinner function venue in Melbourne?
In addition to considering the types of venues available in Melbourne, here are some other factors to think about when looking for a gala dinner venue:
Size
Gala dinners are typically more formal than casual so you'll probably need a larger function room. If your group is particularly large (upwards of 300 guests) full venue hire, consider booking an entire hotel or restaurant to ensure that you and all of your guests have space for mingling during the evening. You can also find venues that offer multiple rooms, which is great if some guests prefer more of a lounge-type atmosphere whilst others want something posher.
Food and drink packages
When searching for a gala dinner venue in Melbourne, always ask about what type of food and beverage packages are available as well as whether there are any special deals or discounts on offer. By finding out this information upfront, it will help you make an informed decision when choosing a venue for your upcoming event; plus it will mean less work for you!
Guest capacity
For many people, knowing how many guests will attend their party or event is very important. However, even if your guest list isn't set in stone yet it's still good to have a clear idea of what type of venue is suitable for your group size.
Décor and atmosphere
If you're hosting a gala dinner in Melbourne, it's important to choose an event venue that will let your guests socialize freely without feeling crowded or restrained. It's also worth looking into the type of mood that each gala dinner venue has to offer; especially if you want to convey a certain message with your event.
Tying it all together
When choosing between Melbourne gala dinner venues, ask yourself what kind of ambience you are trying to create with the event. Who are the people attending? What is their age group? Are they business people, family members or friends? Your answers to these questions will help determine which type of venue would be best for your party or special event.
Location
Different places offer different advantages when it comes to hosting a gala dinner; some may be landscapes with gorgeous views of the ocean, while others may be in the heart of the city. If you're hosting a gala dinner with friends or family, do some research to make sure that your venue is located somewhere interesting and accessible for everyone attending.
When planning where to host your gala dinner, think about what kind of space you need and who you're expecting to attend. With these ideas in mind when searching for venues, there's no limit on where you can hold your special event!
Budget
Another thing to consider is the venue's price range. Whilst some venues operate on a per head basis, others offer set rates. This means that some may be more expensive than others so make sure to include this in your budget when planning your event.
Time frame
When you check out what gala dinner venues Melbourne has on offer, also consider how much time you will need the function venue for since most venues require at least a few hours or half a day rental period.
Entertainment
Your gala dinner should be a fun and festive evening for all so make sure to look into what kind of entertainment is available at the venues you're considering. This could include anything from DJs to live bands, or even just some fun and interactive games that guests can enjoy throughout the night.
Accessibility
Lastly, you should also take into consideration how your guests will get to your gala function venue. Are you looking for a place within walking distance from where your guests are staying? Or do you prefer something that is easily accessible by public transportation? Venues with ground-floor access and wheelchair accessibility are ideal.
There are so many things to keep in mind when you're looking for a venue to hold a gala dinner. Asking yourself these questions and taking the time to think them through is one way you can ensure that everything runs smoothly on the night of your event!
What are some of the amazing venue options Melbourne has on offer?
In search of specific event venues for your next special events? Look no further! These are just a few of the most popular gala dinner venues in Melbourne:
This stunning event space is perfect for those who want to create a sophisticated and glamorous ambience for their guests. With its high ceilings, chandeliers and marble floors, the ALTO Event Space will surely make your gala dinner an unforgettable one.
For a more relaxed and rustic vibe, The Estates is the perfect gala dinner venue for you. With its lush gardens and outdoor areas, The Estates provides a beautiful setting that is perfect for an intimate gathering of family and friends.
For a touch of luxury, the Grand Hyatt Melbourne is one of the best gala dinner venues in town. With its chic and modern interiors, the Grand Hyatt Melbourne is perfect for those who want to impress their guests with an opulent setting.
Set atop the iconic Melbourne skyline, The Deck provides a breathtaking view of the city that is perfect for an unforgettable gala dinner experience. With its sophisticated interiors and stunning views, The Deck is sure to make your event one to remember.
If you're looking for a modern and chic venue, then The Glasshouse is the place for you. This unique space is made entirely of glass, offering stunning views of the cityscape that will make your gala dinner truly one-of-a-kind.
The General Assembly Melbourne is the perfect venue for those who want a more unique and industrial setting. With its exposed brick walls and high ceilings, The General Assembly is perfect for an urban and edgy gala dinner.
For a more traditional gala dinner setting, the Southern Point Room is perfect. With its classic design and elegance, the Southern Point Room provides a timeless setting that is sure to make your event a memorable one.
For a truly luxurious and elegant gala dinner, the Glass Pavilion is the perfect venue. With its opulent interiors and gorgeous views of the city skyline, your guests are sure to be impressed with this lavish setting.
These are just a few of the wonderful gala dinner venues Melbourne has to offer. No matter what kind of atmosphere you're trying to create, there's sure to be a venue that's perfect for your event
Discover the best gala dinner venue Melbourne has on offer
Looking for a gala dinner venue for your next event in Melbourne Victoria? You've come to the right place! With VenueNow, you can find and book the perfect gala dinner venue hire in just minutes. Spend less time looking for venues and focus on making your gala dinner the most talked-about event of the year! Speak to our team of event booking experts today!
Frequently Asked Questions
How much do Melbourne gala dinner venues cost?
Based on VenueNow's historic data, on average, Melbourne gala dinner venues cost between 100 per person and 150 per person. For example, a 200 person gala dinner would cost approximately 20000-30000. Costs may differ based on your food and beverage requirements, AV requirements, event date and time and the type of venue you decide to book.
What are the top Melbourne gala dinner venues?
Here are some of our favourite Melbourne gala dinner venues: 1. San Remo Ballroom 2. Marvel Stadium 3. ZINC 4. Melbourne Town Hall 5. The Park 6. Pullman Melbourne on the Park 7. Sofitel Melbourne on Collins 8. MCG 9. Bayview Eden Melbourne 10. Timber Yard Port Melbourne
How do I find and book Melbourne gala dinner venues?
Finding and booking a Melbourne gala dinner venue is easy with VenueNow, simply follow these steps: 1. Enter Melbourne as your location and gala dinner as your event type into VenueNow's search engine. 2. Narrow down your search results by entering more filters such as number of people, event date, room layout and budget. 3. Send enquiries to venues to request pricing and availability (we recommend sending 3-5 enquiries to different venues to ensure you get the best price). 4. Review your quotes and connect directly with your favourite venues to book a site visit and finalise your booking. 5. Host your event!
How far in advance should I book a Melbourne gala dinner venue?
On average, VenueNow customers book a Melbourne venue 90 days in advance of the event. For larger events and event dates in December we recommend allowing additional time as there may be limited availability.
Can VenueNow help me find a Melbourne gala dinner venue?
We sure can! VenueNow's team of Venue Booking Experts can help you find the perfect venue, collect quotes from multiple venues on your behalf, negotiate the best price with venues and book venues, all for free. Simply send us your event brief and our team will be in contact with venue recommendations within 24-48 hours.
Gala Dinner venues in other cities
Call our support team on
1300 647 488 during business hours AEST.
Discover Australia's Top Venues and Function Rooms
Top Suburbs for Events in Melbourne
© Copyright VenueNow 2023 | SPARE GROUP PTY LTD | ABN 22 607 830 302