Top Networking Event Venues Melbourne for Hire
Find, compare and book the best networking event venues Melbourne has to offer with VenueNow, Australia's #1 venue hire experts. Discover the top venues of all sizes from hotels, to large conference spaces, restaurants, unique bars and much more in just a few clicks.
Best Melbourne Networking Event Venues for Hire
VenueNow is trusted by 5,000+ corporates & 150,000+ customers to find the right venue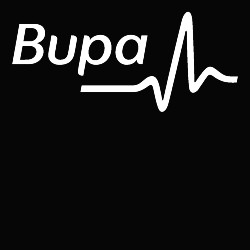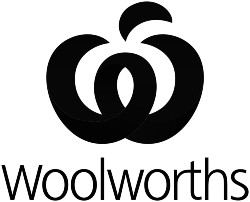 How much does a Melbourne Networking Event cost?
Calculate the price of your Melbourne Networking Event in under 10 minutes.
VenueNow is Australia's largest marketplace to discover and book the perfect venue for your meeting or event. It's the best and easiest way to search, compare and book venues for events ranging from birthdays to corporate meetings and everything in between.
Melbourne Networking Event Venue Hire Guide
Companies conduct and attend networking events to establish connections and form relationships within the industry. These events are also the perfect opportunity to introduce your brand and products to potential customers. In other words, this type of corporate event is necessary to help your organisation grow and to create more business opportunities.
If you're the anointed one who's responsible for planning a networking event, there are several things you need to consider, one of which is to book the perfect networking event venue in Melbourne.
Check out our Melbourne Networking Event Venue Guide below for all the top tips for corporate venue hire!
Where are the best networking event venues in Melbourne?
Melbourne is a city that boasts a large variety of event venues for business and corporate events such as meetings, workshops, gala dinners and networking sessions. Melbourne venues are scattered all around the CBD and suburbs, so it's important to consider the location of your event when choosing a venue.
To find the perfect venue for your networking event, start by thinking about your ideal location. Check out some of the Melbourne suburbs and neighbourhoods where you can find the best event venues for networking functions.
Melbourne's CBD is an easy choice for networking events. As the Melbourne corporate hub, it's the perfect spot to launch a new product or grow your connections.
The Melbourne CBD is filled with different event venue options that can be utilized for corporate events. Surely, you'll find a corporate venue here that's ideal for your networking event.
If you're looking for a function venue that's near the city and still spacious, book a function room in the Docklands. This business district is perfect for gatherings held late at night due to its proximity to entertainment areas.
This is one of the most convenient locations for networking events as it's only a stone's throw away from the Melbourne CBD. The best thing about this location is that there are many corporate function venues here that can accommodate a large crowd.
If you're looking for a more relaxed networking event, then St Kilda should be your go-to spot. This beachside suburb is the perfect place to unwind after a long day of work.
Toast your business success at one of these top corporate bars in Melbourne or hire a private dining room at a fancy restaurant. No matter what your networking event budget is, you'll surely find a venue that's perfect for your needs in St Kilda.
This is another spot that's perfect for after-work drinks or a casual networking session. If you're looking to treat your guests to a meal, then there are plenty of great restaurants in Richmond that offer private dining rooms.
This inner-city suburb of Melbourne VIC, known as "Little Italy," is popular with students, professionals and people who are young at heart. This is a good spot for your networking event if you wish to establish connections with young professionals.
South Yarra is another area that's popular with the younger crowd. This is perfect for those who wish to mingle with young professionals and entrepreneurs.
South Yarra is brimming with cafes, fashion boutiques, salons and bars that are popular among young adults. If you want to establish connections within this demographic, South Yarra is an ideal place for your networking event.
Business and entertainment areas can be found in Southbank overlooking the Yarra River. This is another great choice for those who wish to enjoy their networking event whilst mingling with people from all walks of life.
Book an event space in Prahran if you want to establish connections with people of different age groups and meet professionals from various fields. This locality also has stylish lodging and restaurants, so there's always an event taking place somewhere.
What type of Melbourne event space is suitable for a corporate event?
Many companies opt for networking events at venues that are both stylish and affordable. The ideal venue will depend on the type of networking event that's being held. These are some of the most popular corporate event venues in Melbourne VIC:
Hotels have almost everything you need to host a networking event or any type of social gathering. They have in-house catering, lodging for guests, parking, modern conference rooms, bars, restaurants and other amenities. Most hotels offer discounts if you book their function venue.
You can find a bar, lounge or similar event space that is perfect for networking in Melbourne. There are bars in different areas of the city that offer various services, including drinks packages and food platters. Many bars, lounges, pubs and bistros have private dining rooms or function venues that you can book for your networking event.
If you're planning a networking event with a laidback vibe, consider hosting it at a cafe or restaurant. There are many cafes and restaurants in Melbourne that offer comfortable spaces for hosting events. There are also cafes and restaurants that stay open until late at night, which is ideal if you want your guests to attend an after-party.
There are plenty of stunning waterfront venues with modern facilities in Melbourne that would be perfect for a networking event. These venues offer breathtaking views of the city skyline and provide a unique setting for your event.
Many Melbourne restaurants have private dining rooms that you can book for your networking event. There are many restaurants with upscale settings in Melbourne CBD and these spaces provide good lighting, comfortable seating and other amenities such as Wi-Fi access.
Most restaurants offer event packages that include food and drinks. You may also want to create your own menu with the help of the restaurant's catering services.
For large groups, a converted warehouse or studio is a popular corporate event venue. This amazing venue type is typically spacious and flooded with natural light. A minimalist event space like this is also perfect for events that need to be highly customised, such as a themed networking event and other corporate functions.
Other unique venues
There are many other unique venues that you can consider for your networking event in Melbourne. Consider these conference venues for unique corporate events: art galleries, museums, zoos, botanical gardens and more.
What are some good Melbourne networking event ideas?
Networking events can be something simple and casual like a trip to your favourite pub. Or it can be something grand like a seminar or a trade show. There are other factors that'll help you decide what kind of networking event you want to have but for now, here are some ideas:
Product Launch
If you're looking for a venue to host your product launch, Melbourne has plenty of options. You can find stylish and affordable venues in different parts of the city from the city centre to the suburbs. Waterfront venues, converted warehouses and private dining rooms are all popular choices for product launches.
Lunch or dinner meetings
Food is a powerful tool for forging connections. If you get your business associates together for a meal, you create a wonderful opportunity for networking and business talk. It's like having chitchats at home over dinner.
Check out these private dining venues in Melbourne.
Seminars or conferences
If you want to establish a relationship with other business professionals, consider hosting a seminar or conference. Although it'll require effort and resources to hold such an event, your guests will get the chance to broaden their knowledge about different topics. It's also possible that you'll find potential business partners at these get-togethers.
Check out these conference venues in Melbourne.
Cocktail function
Cocktail parties are great for networking because they're more relaxed and informal. This type of event is perfect if you want to introduce your business to a wider group of people. Cocktail parties also allow you to mingle and chat with other guests in a fun and festive atmosphere.
Check out these cocktail party venues in Melbourne.
Trade shows and expos
Networking can be done anywhere, not just at bars and restaurants. For example, there are trade shows and expos for specific types of businesses such as automotive, medical field, legal services, etc. If you belong to a certain industry, consider asking management if you can host an event on one of these trade shows or expos to attract more business.
At trade shows and expos, you'll also be able to meet different kinds of people and learn more about what they do in the industry. It's also another good way to find potential business partners.
Check out these trade show venues in Melbourne.
Other industry events
Networking doesn't just happen at business-related functions. You can also form connections with other professionals in different fields through community service groups, career fairs, workshops, roundtable discussions, and speaker series. With these events, you'll be able to form relationships that will help build your own network.
Your one-stop-shop for venue hire in Melbourne
At VenueNow, you're sure to find event spaces or function rooms in Melbourne for your next event. VenueNow is Australia's largest collection of meeting and event venues for hire from an area of a venue to an entire venue. Search and book your perfect venue by event type with just a few clicks. Speak to our team of event booking experts today!
Frequently Asked Questions
How much do Melbourne networking event venues cost?
Based on VenueNow's historic data, on average, Melbourne networking event venues cost between 50 per person and 75 per person. For example, a 100 person networking event would cost approximately 5000-7500. Costs may differ based on your food and beverage requirements, AV requirements, event date and time and the type of venue you decide to book.
What are the top Melbourne networking event venues?
Here are some of our favourite Melbourne networking event venues: 1. Stovetop Carlton 2. XO Studios 3. Zagame's House Carlton 4. Bomba Rooftop 5. Eureka 89 6. Top Yard 7. La Di Da Melbourne 8. The Kettle Black 9. MicDrop South Melbourne 10. The General Assembly Melbourne
How do I find and book Melbourne networking event venues?
Finding and booking a Melbourne networking event venue is easy with VenueNow, simply follow these steps: 1. Enter Melbourne as your location and networking event as your event type into VenueNow's search engine. 2. Narrow down your search results by entering more filters such as number of people, event date, room layout and budget. 3. Send enquiries to venues to request pricing and availability (we recommend sending 3-5 enquiries to different venues to ensure you get the best price). 4. Review your quotes and connect directly with your favourite venues to book a site visit and finalise your booking. 5. Host your event!
How far in advance should I book a Melbourne networking event venue?
On average, VenueNow customers book a Melbourne venue 90 days in advance of the event. For larger events and event dates in December we recommend allowing additional time as there may be limited availability.
Can VenueNow help me find a Melbourne networking event venue?
We sure can! VenueNow's team of Venue Booking Experts can help you find the perfect venue, collect quotes from multiple venues on your behalf, negotiate the best price with venues and book venues, all for free. Simply send us your event brief and our team will be in contact with venue recommendations within 24-48 hours.
Networking Event venues in other cities
Call our support team on
1300 647 488 during business hours AEST.
Discover Australia's Top Venues and Function Rooms
Top Suburbs for Events in Melbourne
© Copyright VenueNow 2023 | SPARE GROUP PTY LTD | ABN 22 607 830 302