Top School Formal Venues Melbourne for Hire
Find, compare and book the best school formal venues Melbourne has to offer with VenueNow, Australia's #1 venue hire experts. Discover the top venues of all sizes from hotels, to large function spaces, restaurants and more in just a few clicks.
Best Melbourne School Formal Venues for Hire
VenueNow is trusted by 5,000+ corporates & 150,000+ customers to find the right venue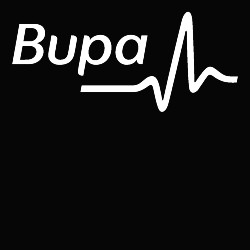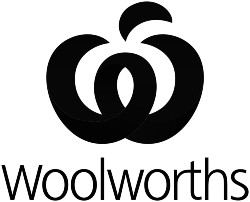 How much does a Melbourne School Formal cost?
Calculate the price of your Melbourne School Formal in under 10 minutes.
VenueNow is Australia's largest marketplace to discover and book the perfect venue for your meeting or event. It's the best and easiest way to search, compare and book venues for events ranging from birthdays to corporate meetings and everything in between.
Melbourne School Formal Venue Hire Guide
School formal season is about to be in full swing, which means students are scrambling to find the best school formal venues in Melbourne VIC. Whilst there are tons of options out there, some venues are better than others. If you're planning your school formal this year and want to make it a memorable one, it's important to know what type of venue is best for your function.
Looking for a year 12 formal venue in Melbourne? Then you might find this guide helpful!
Where can I find amazing school formal venues in Melbourne?
Whether you're going for fun and exciting or elegant and structured, you'll find some brilliant school formal venues in these Melbourne suburbs:
If you're after something unique and special for the evening, a big city venue with plenty of nightlife will be best. The CBD is home to some of the best Melbourne school formal venues, from upmarket restaurants to world-class hotels and modern-industrial function spaces.
Situated within walking distance of the Melbourne Convention Centre, Luna Park is an excellent school formal venue for students who want to combine their function with some thrill rides in a famous amusement park. It's also close to many other carnival ride businesses if you've got any friends who love a good rollercoaster!
East Melbourne
Lovers of the finer things in life will love East Melbourne. The neighbourhood is home to some of the most elegant restaurants and hotels in Melbourne, with many offering on-site function rooms for a school formal that has style.
Malvern
Your next Melbourne school formals could also be conducted in Malvern, famous for its European character and plethora of excellent wine bars, pizzerias and dessert shops. If you want to enjoy a memorable meal but also have plenty of options for after-dinner activities, then Malvern is a great choice of location.
A school formal in Melbourne CBD isn't the only big city option. Collingwood has plenty of cool cafes and restaurants for students looking to enjoy some laidback fun with their friends on a Friday night. If you're planning your function around a weekend, this is a great place for venues!
If you want something more exciting than your average restaurant, then Fitzroy might be just the place for you! The neighbourhood is full of excellent bars, cocktail lounges and bistros with stylish surroundings that will make your school formal evening complete.
And if you'd like somewhere that's unique and memorable for your school formal? Prahran offers some truly unforgettable venues that are sure to leave an impression. The neighbourhood is a unique mix of old-world charm and modern chic, with some excellent school formal function spaces that make the most of their surroundings.
Elsternwick
And if you're after something a little more traditional? Then Elsternwick might be just what you need! The neighbourhood is home to plenty of great hotels and restaurants, making it the perfect place for students who want elegance and sophistication at their school formals.
Balaclava
If you're looking for something a little more laidback than the city, then Balaclava might be just the place for you. The neighbourhood is home to some of Melbourne's best bars and cafes, with quaint local favourites in a friendly neighbourhood that might just be what you're after for your school formal.
If you're looking for a fun night out full of great music with your friends, then South Melbourne is the place to go! The neighbourhood has some excellent live-music venues that will give your evening some extra spice on top of all the other activities you'll be doing.
Students living in St Kilda? Don't worry — whilst the suburb isn't famous for its nightlife, this doesn't mean that there are no good school formal function spaces nearby! The area has plenty of upmarket hotels that are great for any occasion. Whether you're planning your prom or an end-of-year gathering, it might be just what you need.
What are the best types of venues for Melbourne school formals?
The best types of venues for Melbourne school formals are those that can accommodate a large number of people. The most popular venue type and perhaps the best option is one with a large outdoor space, as it makes for better photographs. Venues on the river or near bodies of water look good in photos and places with lots of greenery also look very atmospheric for this reason. Other great options tend to be heritage-listed buildings, galleries or reception locations in hotels because they have nice architectural features associated with them.
There's a wide range of fantastic venues in Melbourne available for school formals. Here are some of the most popular school formal venues to consider:
Hotel ballrooms are a popular choice for school formal venues or any other type of formal event in Melbourne. They tend to be very beautiful halls and usually contain luxe furnishings. Most have large open areas that can easily be converted into dance floors. Many hotel ballrooms also have balconies overlooking ornate gardens, making them a great choice for people who want their photos taken outdoors.
Restaurants are a very popular choice for school formal venues in Melbourne. They usually have large dining areas or private function rooms that can accommodate a whole graduating class, and open spaces like verandas or courtyards where guests can relax and take some memorable photos.
Event centres and function centres in Melbourne are extremely popular as they tend to be versatile enough to accommodate most event types. Venue packages at these kinds of venues often include tables and chairs, outdoor space if required, bars with professional staff, stage lighting systems and anything else you might need for an event of this kind.
Resorts
Resorts, or anything essentially in the same category, are also a good option for school formal venues. Resorts in Melbourne tend to have large indoor and outdoor areas that are perfect for festive occasions like school formals. Many resorts also provide professional catering services with great-tasting food at very competitive prices.
Art galleries make beautiful reception locations as they usually contain gorgeous furnishings and impressive artwork. They're also much cheaper than hotels or other types of reception venues. They're the perfect venue if you want to add a touch of sophistication to your school formal.
Botanic gardens
Botanic gardens are often an excellent choice for school formals as well as special celebrations like weddings and engagement parties. Many botanic gardens in Melbourne have wide-open expanses of green that provide great photo opportunities, as well as restaurants for guests who want to enjoy a good meal. At some of these venues, you can set up a marquee and a dance floor for awards galas, wedding receptions and school formals.
Theatres and showrooms
Theatres, showrooms and similar venues are also popular as reception locations in Melbourne, especially among people who like to have a theatre-themed events. These kinds of venues usually contain chandeliers, red carpets and modern chairs that can easily be set up in rows to accommodate large numbers of guests at school formals or any other kind of special occasion. Many theatres also have spacious bar areas where you can provide refreshments for your guests, as well as professional sound systems for hire if required.
What should I consider when looking for a school formal venue in Melbourne?
The school formal venue can make or break your event. You want a location that's spacious, accessible and affordable, but most importantly, you want one that will leave a lasting impression on the attendees. Don't forget these key points when choosing the right venue for your school formal:
The size of the function space
School formal function spaces come in all shapes and sizes. You'll want to choose one that is large enough for everyone in your group, as well as any other guests who may be attending if you're having a larger-scale event. What's more, knowing ahead of time how many people are attending will allow you to book early — so don't delay!
The quality of food and drink available
Everyone loves good food at a party! If possible, try to organise a food package with your function space. Make sure you sample the food and drink ahead of time, so you won't have any unpleasant surprises on the night. It's a good idea to meet the staff who will be serving during your appointment as well!
The amenities at the venue
Make sure that your chosen venue has all of the amenities you're looking for, such as a large selection of food and drinks on offer, special dietary requirements catered to, easy access, private parking, DJ equipment, a dance floor and the like. You don't want to find that something's missing on the night of the school formal itself. Avoid unnecessary stress later by discussing your needs with the venue manager before the event.
Accessibility
How easily can you get to the venue? Is it near a train station or bus stop, or does your group need to call for a taxi or Uber to help everyone get there on time? How often are public transport options available (e.g., morning and afternoon), and do they carry people during late hours? Is there valet parking or a parking garage nearby? The answers to these questions will help make your booking experience easier and more convenient!
Tips for organising a school formal in Melbourne
Planning a school formal can be quite arduous. But rest assured it'll all be worth it once you see all your plans come together during the event. To make sure your event planning goes off without a hitch, here are some tips for organising school formal events in Melbourne:
1. Start early.
Ensure you have enough time to organise your school formal. You want to have enough time to strategise, explore your options and, best of all, avail early bird rates!
2. Consider a themed event.
Add a bit of excitement by planning a theme for the school formal venue that fits with an existing event or time in the year (such as a sports day, for example). This will help give structure to your night and provide you with something fun to work towards when arranging your plans and ideas for decorations, activities, and more. If you plan to have a theme or dress code, be clear about what that is so everyone can be on the same page.
3. Canvass prices and inquire about school formal packages.
When looking for a school formal venue, it's important to compare the prices and packages of different locations. This way, you can get the most value for your money and find a space that fits both your needs and budget. Some venues even have school formal packages. These all-inclusive packages can save you a lot of time and energy in the planning process.
4. Have a backup plan for your school formal.
You can't expect everything to go accordingly, so it's good to have an idea of what you'll do if things don't go according to plan. Whether this is having more decorations ready or planning extra activities in case the main act bails, it's always wise to have a Plan B for everything.
5. Enjoy it!
Make sure everybody has fun at your school formal! This includes yourself and all the others involved in the planning.
6. Delegate.
Don't plan your school formal totally alone. Get a few other people to help out in different areas so that everything runs smoothly and everybody is happy with the outcome, rather than just one person trying to do everything alone.
Find hundreds of beautiful Melbourne venues for your school formal
Planning a school formal? We've got your back! VenueNow lets you search and book your perfect school formal venue and lots of other types of events in Melbourne (and anywhere in Australia) within minutes! Whether you need a place to hold your birthday with your closest friends or a venue to celebrate your engagement with your bridal party, VenueNow has got you covered! Visit VenueNow today and contact our team of event booking experts to help make your celebration a breeze.
Frequently Asked Questions
How much do Melbourne school formal venues cost?
Based on VenueNow's historic data, on average, Melbourne school formal venues cost between 60 per person and 90 per person. For example, a 200 person school formal would cost approximately 12000-18000. Costs may differ based on your food and beverage requirements, AV requirements, event date and time and the type of venue you decide to book.
What are the top Melbourne school formal venues?
Here are some of our favourite Melbourne school formal venues: 1. Showtime Events Centre 2. Cargo Hall 3. Luminare 4. Q by Metropolis 5. River's Edge Events 6. Hotel Windsor Melbourne 7. ZINC 8. State Library of Victoria 9. Pullman Melbourne on the Park 10. Sea Life Melbourne Aquarium
How do I find and book Melbourne school formal venues?
Finding and booking a Melbourne school formal venue is easy with VenueNow, simply follow these steps: 1. Enter Melbourne as your location and school formal as your event type into VenueNow's search engine. 2. Narrow down your search results by entering more filters such as number of people, event date, room layout and budget. 3. Send enquiries to venues to request pricing and availability (we recommend sending 3-5 enquiries to different venues to ensure you get the best price). 4. Review your quotes and connect directly with your favourite venues to book a site visit and finalise your booking. 5. Host your event!
How far in advance should I book a Melbourne school formal venue?
On average, VenueNow customers book a Melbourne venue 90 days in advance of the event. For larger events and event dates in December we recommend allowing additional time as there may be limited availability.
Can VenueNow help me find a Melbourne school formal venue?
We sure can! VenueNow's team of Venue Booking Experts can help you find the perfect venue, collect quotes from multiple venues on your behalf, negotiate the best price with venues and book venues, all for free. Simply send us your event brief and our team will be in contact with venue recommendations within 24-48 hours.
School Formal venues in other cities
Call our support team on
1300 647 488 during business hours AEST.
Discover Australia's Top Venues and Function Rooms
Top Suburbs for Events in Melbourne
© Copyright VenueNow 2023 | SPARE GROUP PTY LTD | ABN 22 607 830 302